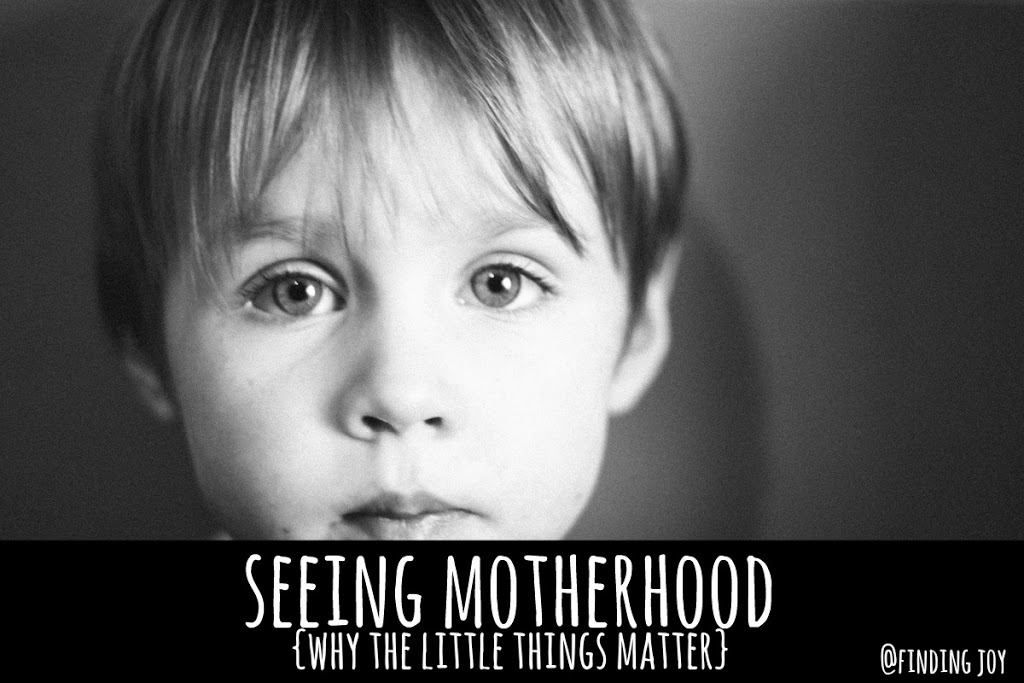 It must be something about March, at least March here in Minnesota. I know the world is itching and prepping for spring – I see it in Target with the seeds, garden boots with flowers on the side, and shiny grills and yet, here in the north country there can be still a foot of snow, ice, and what feels like forever gray clouds. And with that comes this kind of crabby
been inside too
long attitude. From me.
I feel like I mess up often during these days.
Actually, it feels like those domino days, pick up – try again, pick up – try again, pick up – try again. I know it's because we're stir crazy, really, but I also know that often I'm looking at the big things and missing out on the little things that I love so dearly.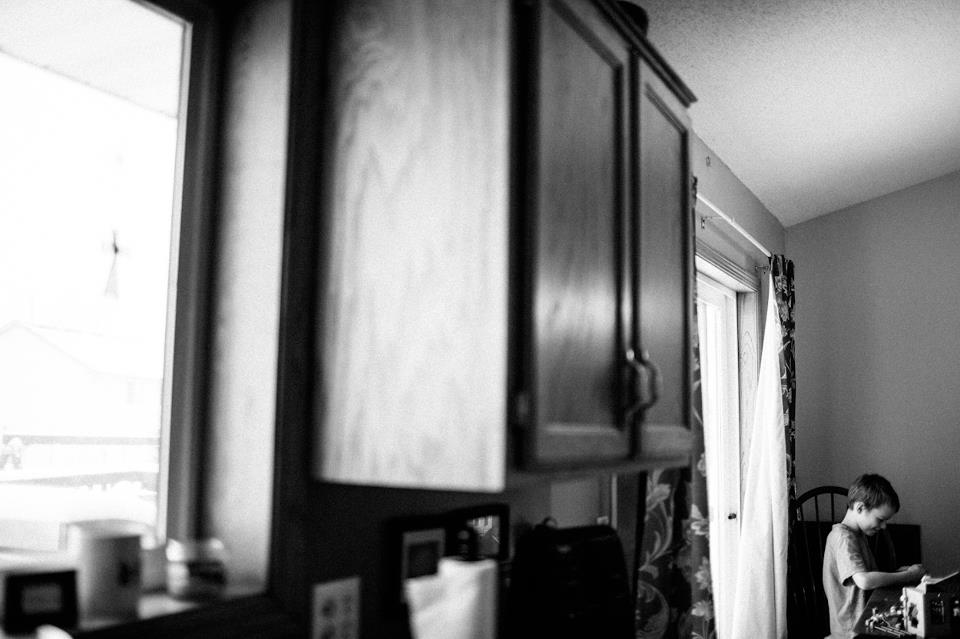 After one of those days, like the one I mentioned yesterday in the Dear Mom You're Amazing Letter, I tucked my very precocious five year old to bed. I know some of you have one like him – the one with limits on how many stairs he can jump down from, the one who tries to scale the cabinets in hopes of getting the chips tucked on top, the one with the energizer bunny sort of never-ending energy – that one child with the energy of four tucked into one. But, he's also the one who gets his momma a blanket when she's sitting on the couch, or rubs her back, or says sweet things about his day. That night when I tucked him in, the bundle of energy, he looked up and said to me, night sweetie. I think I'm going to call you sweetie now.
And my heart melted.
Like really melted.
Well, after I laughed and said you're calling me what? And he looked at me with those eyes that I had told hours early to slow down, settle down, be busy, and he said, you're my sweetie. That's why I'm calling you that now.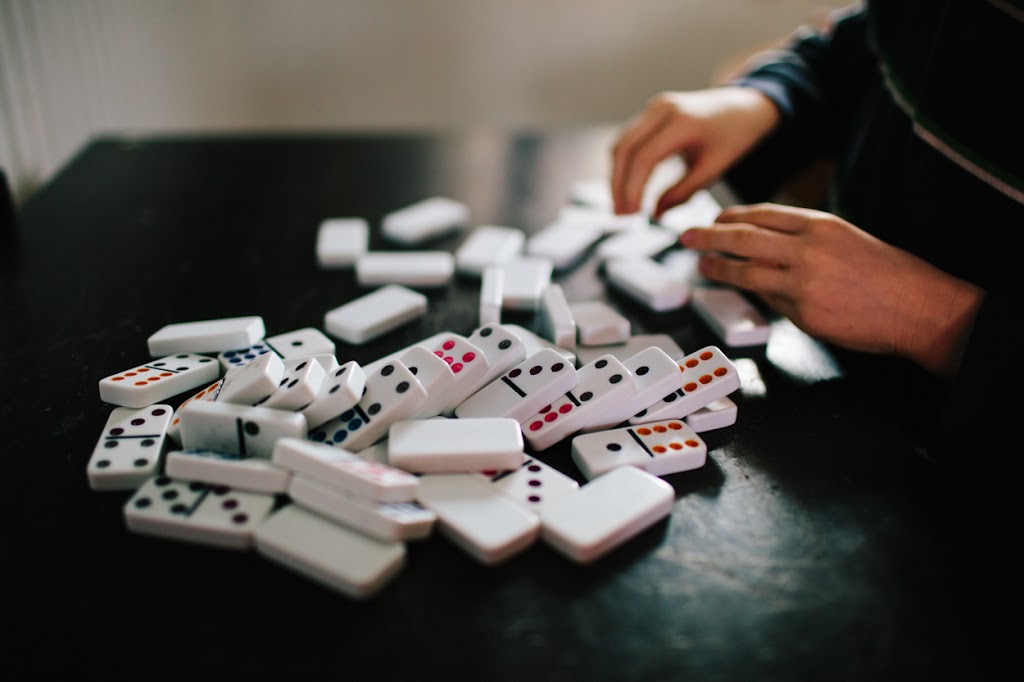 After a day where I felt like I was racing around trying to keep dominoes stacked and feeling inevitably like I was failing at it – I know you deal with those days too – and then reminding myself that trying wasn't failing but still dealing with the frustration of a March (or it could be any month) day I didn't feel too sweet. And yet, that is what he wanted to call me in that moment. He didn't see the fallen dominoes.
He saw what we did.
He saw the 4.5 minutes that I played on the floor undistracted. I saw the distraction, blamed myself it was too short, and thought about how I needed to be better. He saw, he remembered what I did do.
He saw the dinner that I put on the table in front of him. I saw the fact that it wasn't a favorite dinner, that there wasn't a green, and felt the frustration of trying to race to get it done, and it was late, and all of that. He saw, he remembered the dinner and didn't care about that.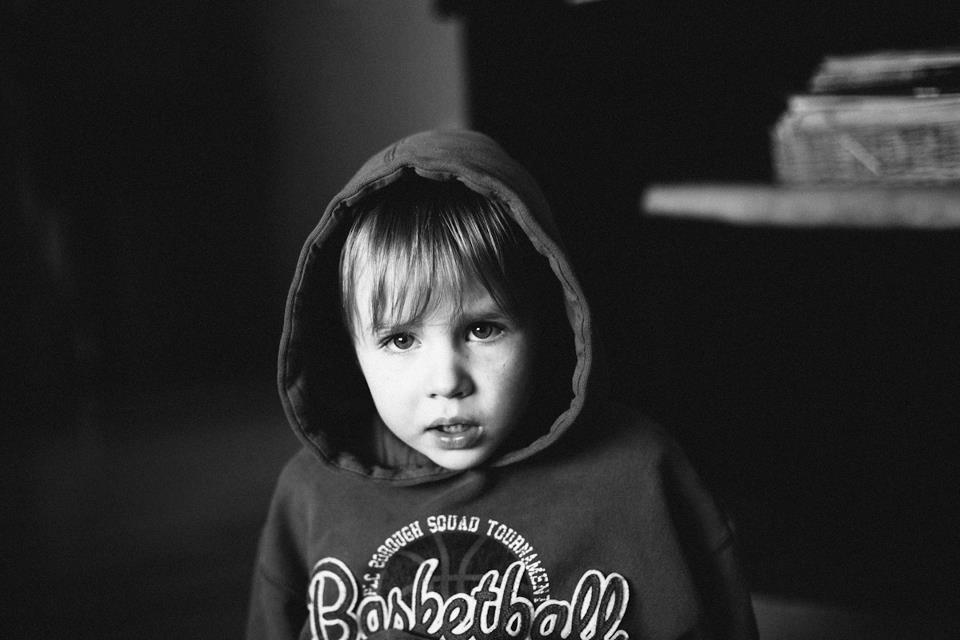 He saw the time I was laughing in the kitchen over something he said. He saw the clothes in his drawer, put away neat, that he could rummage through so he could find his favorite Angry Birds (he does love that game) shirt. He saw apples cut up just so with peanut butter to dip in. He saw a phonics sheet copied and glue and yarn set out to stick on. He saw the work spent getting the snowpants on, the boots, the hat, the gloves tucked in the coat just so that the snow doesn't slip in, the coat, and all of the winter goodies so that he could play outside for 13 minutes until he got bored. He saw the bowl of popcorn waiting for him with a glass of juice.
He saw that. The dominoes up.
Good night my sweetie.
He told it to me again and it hit my heart so deeply. The bar that I hold for motherhood perfection, if not managed, could suck the joy from motherhood. It's not about having the perfect house, the perfect day, the perfect dinner, the perfect snacks, the perfect phonics lesson, the perfect and matching snow outfits (if you saw my kids when they played outside you'd chuckle), and all of that perfect ideal stuff. It's about being there. Being the person in the house with them. Cheering for them when they try. Encouraging them. Watching them. Sitting outside. Just being the mom.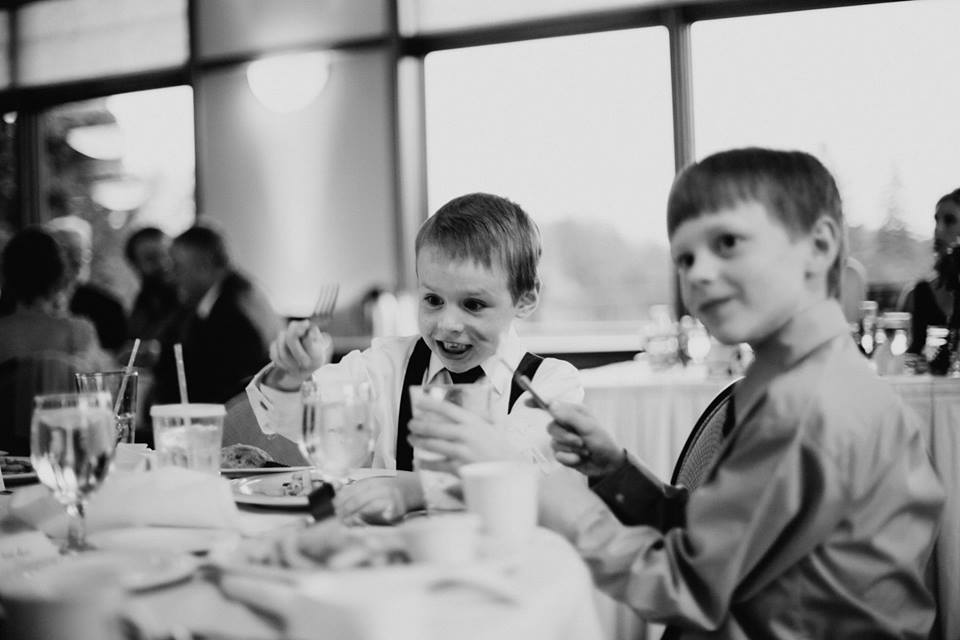 What do you need to see today? Do you need to see all the good that you do? Are you seeing the things you wish you would have done and missing out on the beauty of the simple things that you did do? Do you know how valued you are?
It's not the big things that they need – it's you – the mom – being there.
Being there, putting the food on the table, picking them up and having a smile on your face, driving them to class, rocking them in a chair, doing that laundry that it feels like no one cares is done but if it wasn't done they would care quickly, vacuuming the floor, making dinner from a pantry so bare that it beats Mother Hupboard, sitting up at night, tucking notes in lunch boxes, making cookies, playing for just a moment with blocks, dropping them off at work, smiling when you feel like crying, and just being there.
Being there. That matters.
That's what they see.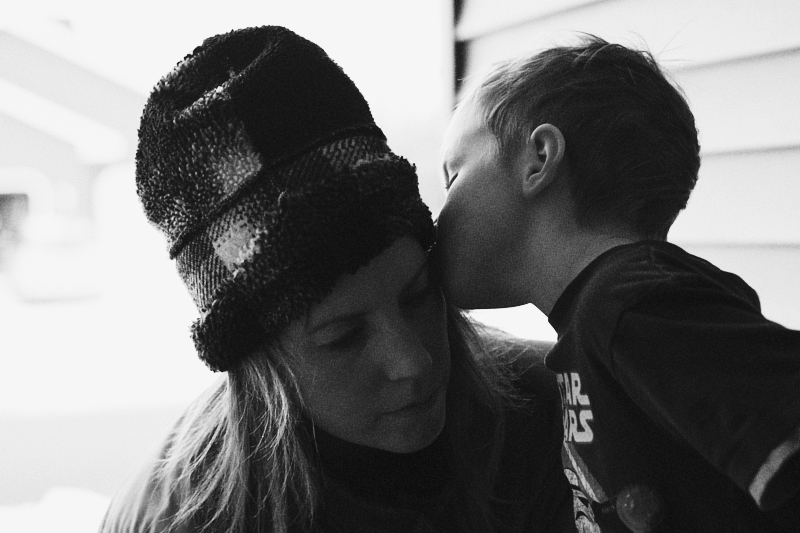 Celebrate those little things, yet the sweetest things, today.
Remember what I believe? You're a life changer. A game changer.
That's what mothers, what you, truly are.
~Rachel