Not right now…
That's me.
I'm the not right now mom and I'm really tired of it.
In fact, I'm so tired of being that mom that I'm breaking up with me.
You see, for most of my twenty years of being a mom I've been that mom that so often mumbles, shouts, whispers, sighs and ends statements with the words not right now or in a minute or just a second or we'll see and all of it? It means that I don't do anything in that moment. It's not the yes mom kind of posture that I wish that I had.
I think it started out of overwhelm.
Then it became rationalized – not enough money, time, energy, resources, ideas – so that not right now became the simplest thing to say to avoid having to make an answer. And then it became a habit. A habit so powerful that many times I would answer with that no disguised as a pause and let me think about it and I didn't even realize I was saying it.
But not right now meant missing out on the wonders of today.
Like this: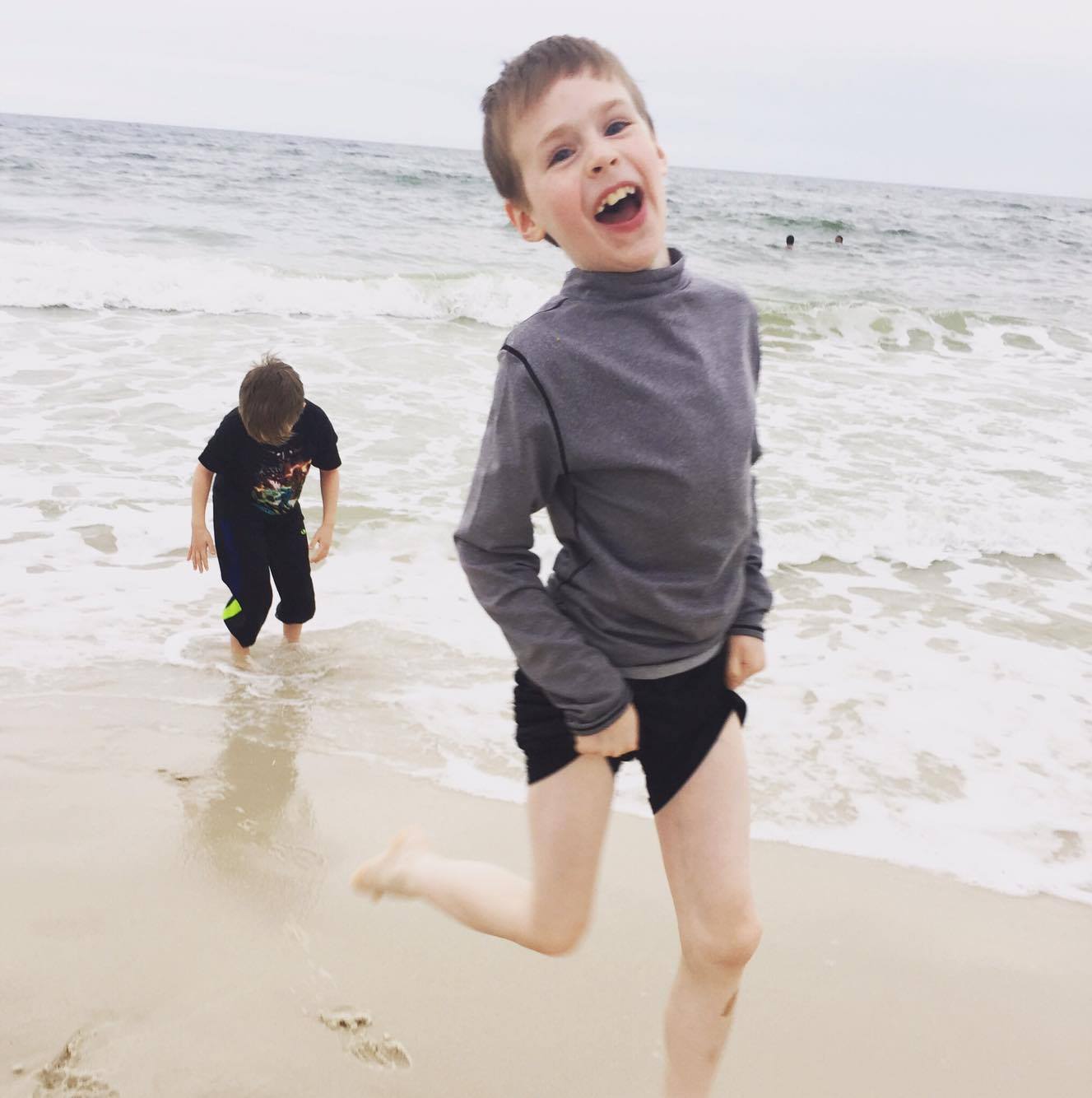 Those are some of my boys. They're seven, nine and eleven. And this week I took them and their siblings to the Gulf of Mexico (Gulf Shores, Pensacola, etc..) and get this – they lived most of their life in the frozen tundra of Minnesota, they were able to see the majesty and power of the ocean for the first time.
But, it was not ideal weather. It was not ideal clothing. Timing. No towels. Etc..
But, instead of saying not right now I said yes.
I let them get soaked. Soaked in not only the salty sea, but in the joy of yes.
And it felt amazing.
Childhood is meant to have these yes moments in it. It's moments where we teach our kids to be fearless – to see the world – to take risks. And that moment he was able to explore, to feel the power of the ocean, to not have limits imposed on him. Sure his clothes got wet, but do you think they cared?
I don't.
I don't want my kids to be held back because of my own stuff.
I want them to be free. To have fun. To love. To explore. To dream. To say why not?
To live.
And that starts with me.
It starts with me seeing the opportunity versus the work.
And breaking up with not right now.
~Rachel
Walking The Visual Journey
If you're following the Brave Art of Motherhood Visual Journey . . . Then grab the playlist of the music that kept me going.