My facebook stream was littered with posts about the Black Friday craziness. There are YouTube videos of people fighting over $2 toasters and people punching people and crazy lines and just this overall crazy entitlement to stuff. I don't mind deals, shopping, and having fun. I've gone shopping on Black Friday before and I love the deals. I don't love the pushing, shoving, and waiting forever for my Caramel Macchiato at Starbucks (it's always Starbucks, right?)
But, truth is, it's just stuff.
Stuff that we're going to have to put in our homes and deal with and manage and garage sale and complain about and purge and clean and dust and take care of as the days pass.
So it got me thinking – what do I want my kids to really know about Christmas? Which resulted in my list below.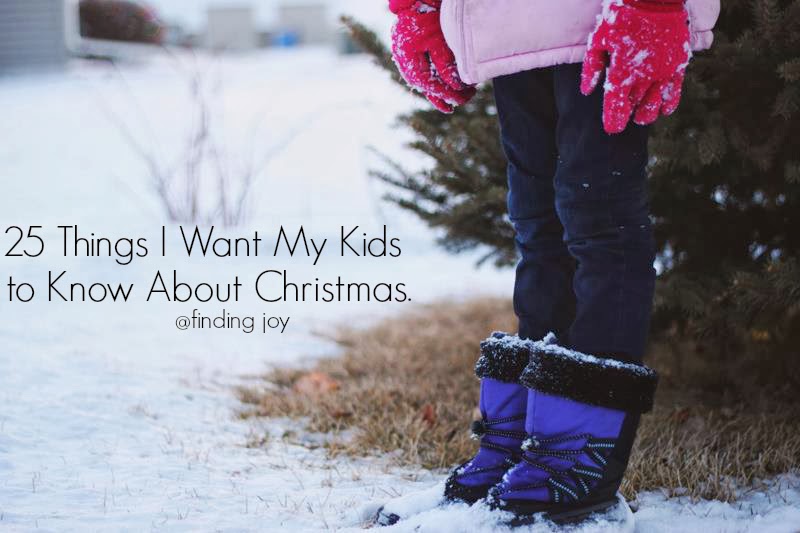 So here are my 25 Things.
1. In our house, Christmas is about Jesus. That first. The rest follows.
2. The stuff goes away. Relationships do not.
3. Always smile and at least thank the Bell Ringer at the store. Do not look away. Gather change beforehand to give.
4. Take time to slow down and appreciate the little things. #littlethingsmatter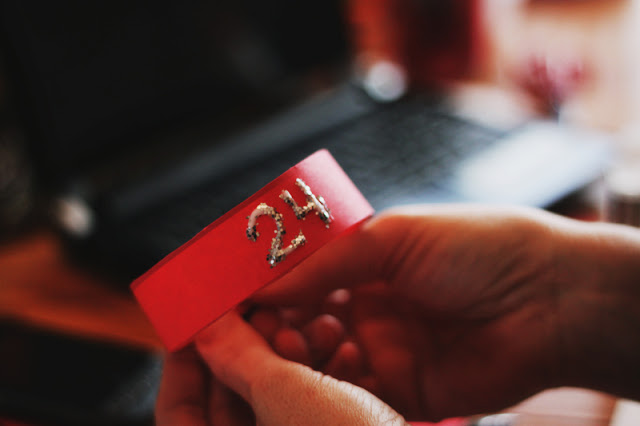 5. Always say "thank you" to those working at the stores. And look them in the eye. And smile.
6. A handwritten note is always worth the effort.
7. Family matters. Take time to learn about family. To invest in family. To love.
8. Better to be less busy than to be crazy busy.
9. The number of presents received does not matter.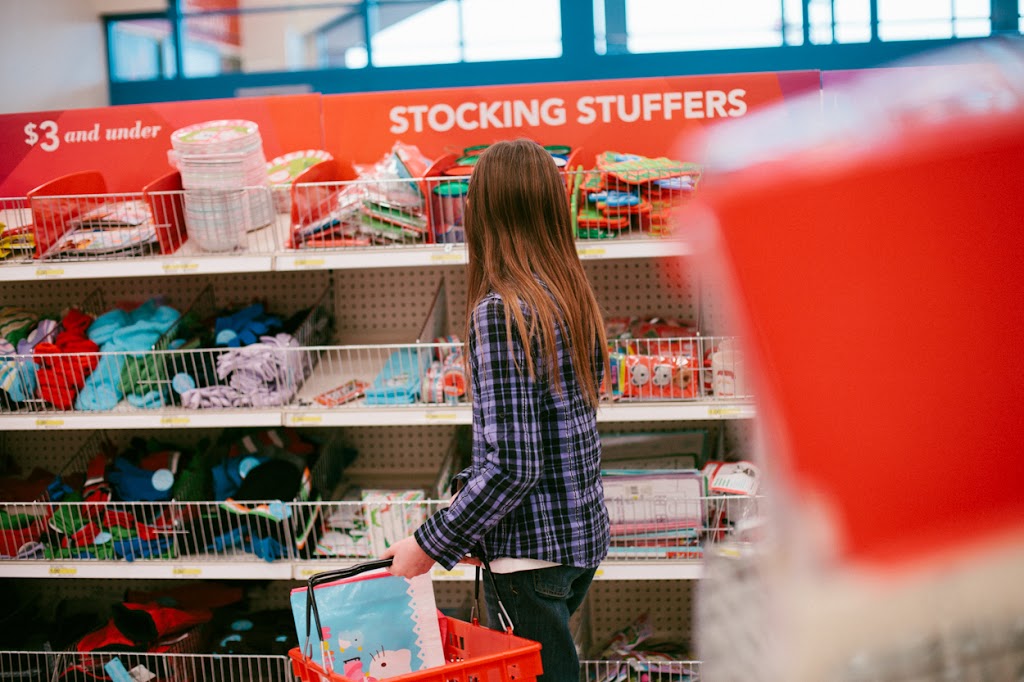 10. Baking makes a mess. It also makes memories.

11. It's okay if the bottom of the tree is full of ornaments. Someday it will look perfect.
12. Christmas music should only be played after Thanksgiving until New Year's Day. (haha – my own silly rule – this one has caused debate – the beauty is you ALL get YOUR cool rules.)
13. Traditions matter. Establish them. But always allow room for new traditions.
14. Even if life isn't perfect there still can be beautiful and joyful moments.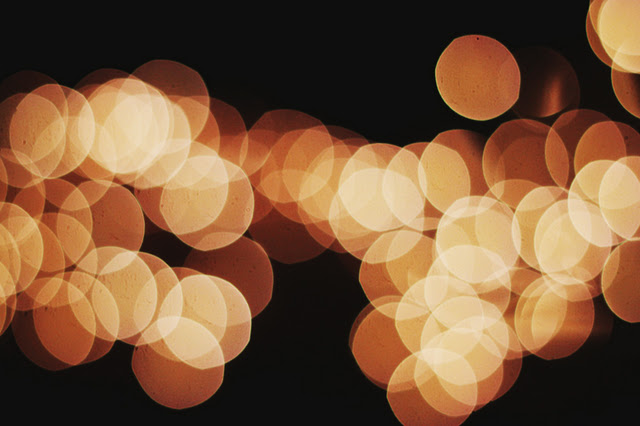 15. Give to others first. And giving back isn't just a December thing – make it a year long thing.
16. Sometimes the Christmas tree falls over. Fact. Just pick it up and try again.
17. Smile. Smile. Smile (notice a theme?). And give others grace as you don't know their story.
18. Cultivate and celebrate the spirit of wonder in little kids.
19. If other kids believe in Santa Claus and you don't – don't ruin it for them.
20. Always buy your wrapping paper after Christmas when it's 70% off at Target.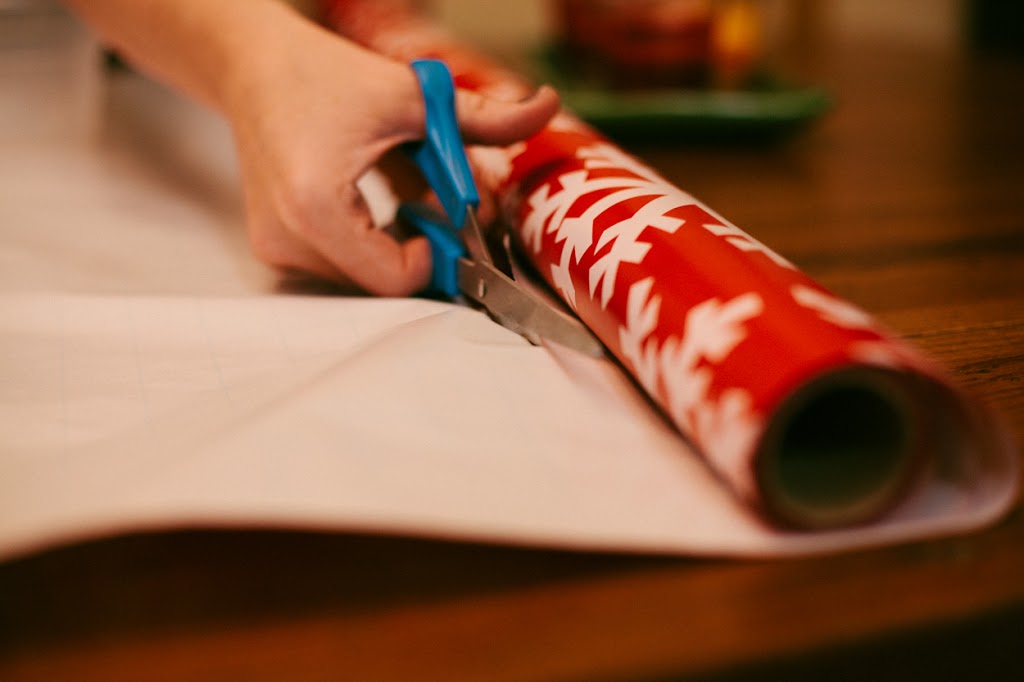 21. You won't get everything you want. Be grateful for what you are blessed to receive.
22. Write a Christmas list. Save your list. Someday you'll enjoy looking back at them.
23. Take time to listen to others and to learn their stories. So really, just slow down.
24. You can say "Merry Christmas" to others even if they just say "Happy Holidays" to you.
25. Be grateful. Be thankful. Love your family. And remember why you celebrate Christmas.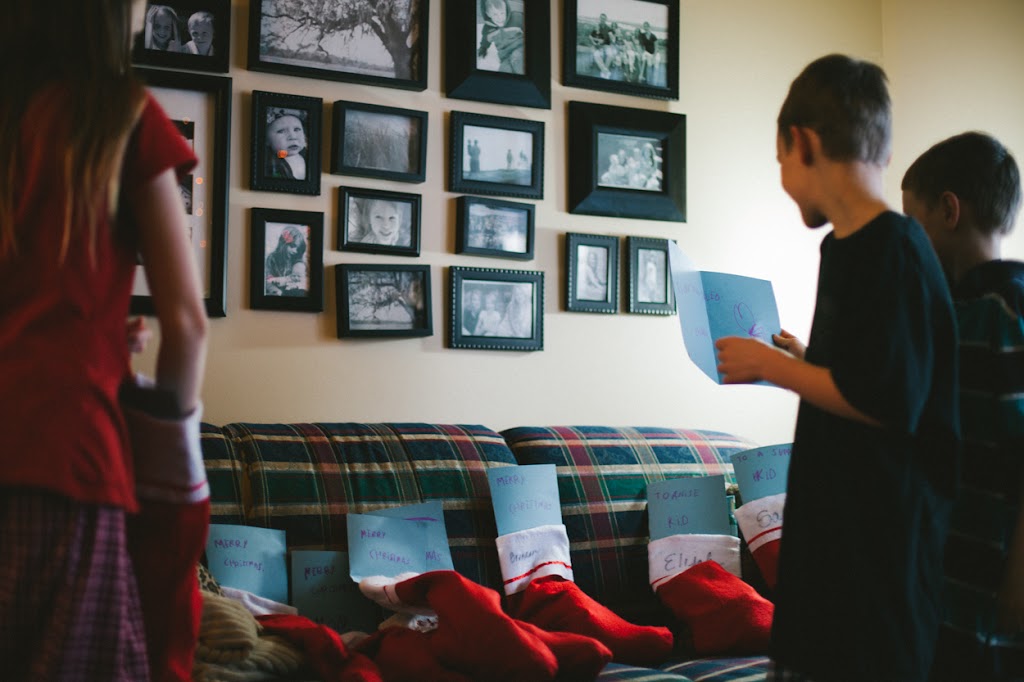 It's not about stuff.
When we lose focus then this Christmas season has the potential to become this crazy hectic want to pull our hair out month where we breathe the sigh of relief that it is January. And you know what else? Remember number fourteen – even if life isn't perfect or what you expect or all of that – there can still be good and joy.
It's the little things. Look for the joy, the good, the wonder, and all of that first.
Merry Christmas! 
What's on your list?
All photographs used by permission and credited to Hannah Nicole.
Images and original content are sole property of Rachel Martin and may not be used, copied or transmitted without prior written consent.
Love community? The Finding Joy Facebook page has great discussion, community, and encouragement. We'd love for you to be a part of it as well. 🙂