I wish the me seven Christmases ago could see the me now.
I wish the broken me who could barely make it through the motions then could see the happy me now.
I wish the worried me who hardly had a penny to her name could see me now.
2013 was my first year as a single mom. And 2019 is the last year. And the seven Christmases in between have taught me so much. So much about strength and bravery and time. I don't know if I really wanted to be taught or I expected to be taught so much, but often when one is at their lowest lessons come rapidly.
I learned. Even if I didn't feel ready or willing.
You can't rush time.
You can't blink your eyes and the hurt disappears.
You can't wish away doing hard things.
You can't do anything but go through.
You have to live.
And sometimes it means living broken with hope and faith that someday the broken will be scars that don't hurt every single day but rather define the strength and beauty of one's soul.
I don't think the me way back then would believe that healing can come from the ashes. Oh she would have nodded and smiled, but her heart was so tender, so bruised, she had to do everything she could to keep it together. She would have thought that the "beauty from the ashes" was such a cliche answer because she was so afraid back then it might not be true.
And yet, the me now can tell you that ashes can produce the most exquisite beauty.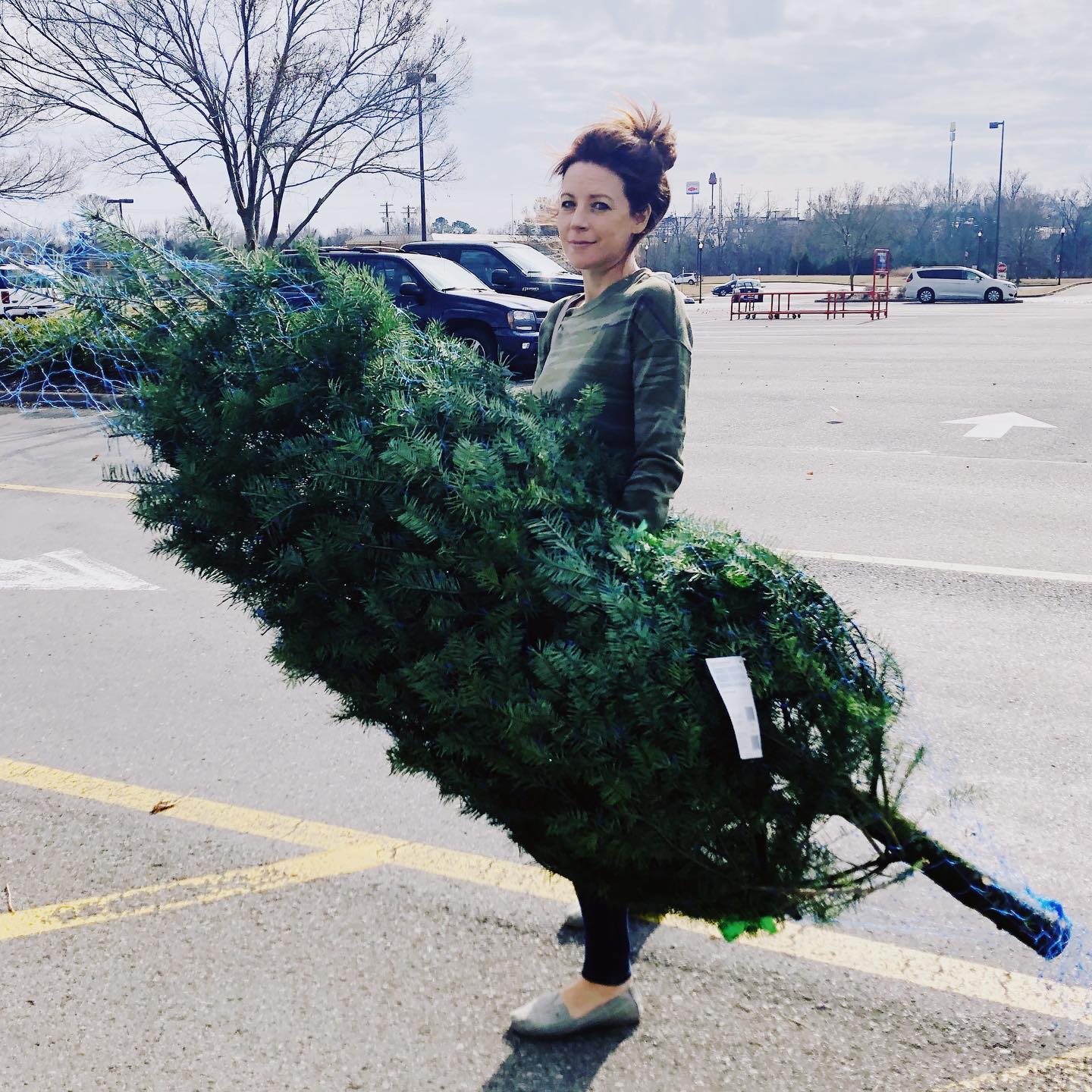 It means risking.
It means feeling.
It means loving.
Sister, if that is you, you in one of those places that feels so low, I see you. I love you. I believe in you. I am so proud of you. So deeply proud of you. You are brave and strong and you will make it through.
Beauty can come from the ashes.
Scars don't have to weigh you down but can make you courageous.
It just takes time.
So be gentle and yet push yourself.
Let yourself dream.
Let yourself stumble.
Let yourself stand up again.
Let yourself prove the critics wrong.
Let yourself be strong.
Let yourself feel.
Let yourself love.
And keep on being brave.
You see, those first Christmases after my divorce required every ounce of courage I had to get through. Simple things like ornaments felt like weights on my heart. And yet, now, now here I was, carrying a tree proudly to the van filled with kids who were so excited for the moment.
The weight shifted. Life became lighter again.
The me now wants you to know that life can be redeemed.
Ashes can become beautiful.
You matter.
-Rachel
ps….it means so much to me that my eighteen year old daughter Grace, who has walked with me so closely these years, thought to take this picture today. It's priceless to me. Oh yes, and my 14 yo told me, "this is the best Christmas ever…" Time heals, my friends. It heals.