One of the most common questions I get about the fact that I eat 100% gluten free is "how in the world do you do that?" to which, I reply, "it's my mindset. There is no other option, really. In fact, I'm grateful to be gluten free." Here is why.
Three years ago I was in the hospital with my fifteen month old son, Samuel.
Three years ago I sat in that room, listened to monitors beeping, and saw a boy who could not sit up anymore as his body was too sick.
Three years ago I was worn from numerous doctor's visits with no answers.
Three years ago I learned to fight and what it meant to not leave until an answer was found.
Three years ago Samuel was diagnosed with Celiac Disease.
Three years ago life shifted forever.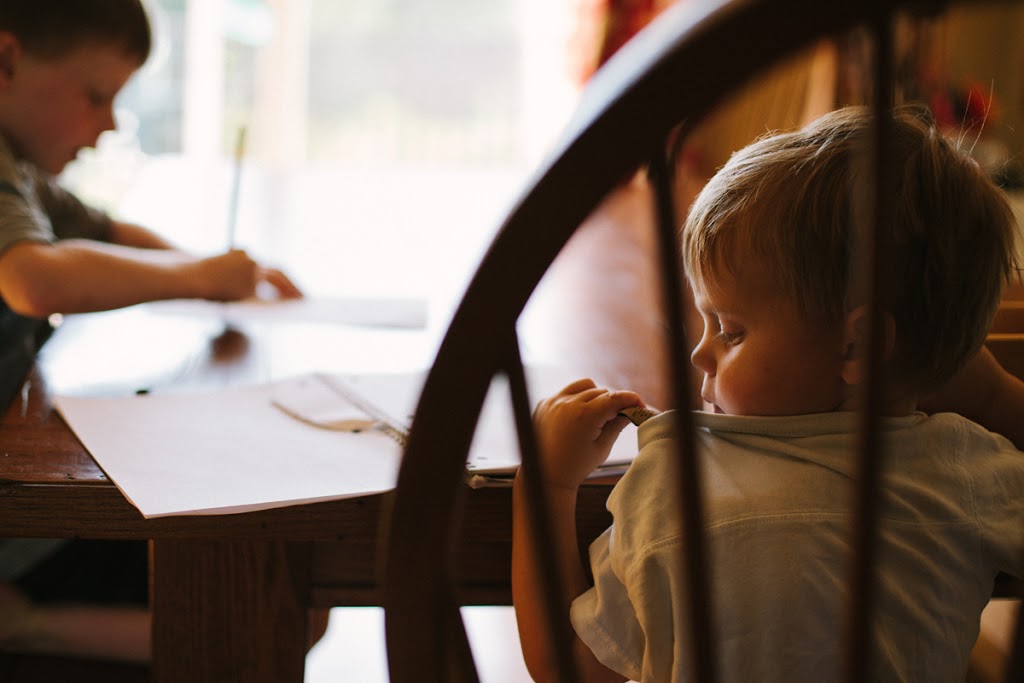 It could be easy to look at the diagnosis as a really devastating thing – a horrible roadblock  or  speed bump that changed his life forever and made it difficult. After all, we live in a world of gluten – it's everywhere – from baked goods to crackers to soups to you name it. It means constant label reading, watching his health closer, and never living a day where the thought of is it gluten free is not in my mind.
But, here's the deal. Our mindset matters.
It matters as mothers, as parents, as dads, as who we are and what we set our minds on to believe.  There is really nothing I can do to "cure" Samuel from Celiac Disease. It's an autoimmune disease and the reality is if he eats gluten he starves. Let me repeat that. If he eats gluten he starves. Gluten destroys the intestinal lining and makes it impossible to absorb nutrients. Roadblock in life. The roadblock is this disease, which I don't like being labeled a disease, called Celiac. But, that doesn't mean that we don't get around the roadblock and keep moving forward embracing life fully. So, for him the answer, is living a life completely, with no cheating,  gluten free.
It's a speed bump or road block in life for sure.
It slowed things down, there was this tremendous learning curve, there were tears in Target when I realized I could never walk down an aisle again without label reading. And yet, there was this time of getting over the speed bump, learning, moving on, and discovering how amazing life can be gluten free.
You will find normal.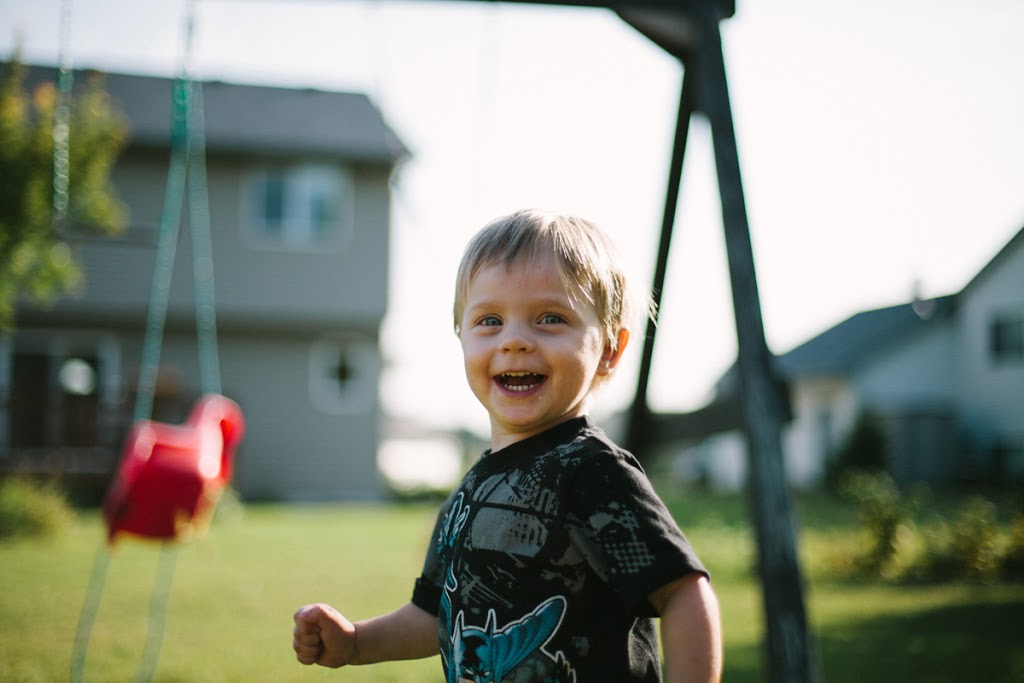 Those are words that I share when I speak about gluten free living.
But, remember, they're applicable to life as well. Things change. Life gets messy. Stuff is turned upside down. But normal returns. It will.
So this mindset, this looking at speed bumps as an opportunity, that's what really makes a difference. So Samuel is gluten free. But remember, this speed bump is life for him. And it is an opportunity for him to live healthy and with vitality. This was my boy that was sick every three weeks and now, now he's healthy. It's an opportunity for us to be a voice for gluten free living. It's an opportunity for me to look at life and be grateful for all the amazing things that we can have. You see, Samuel, who is now four, never ever ever and I mean ever, complains about not eating gluten. He knows that gluten hurts him.
He is content and grateful with everything he can eat.
He humbles me. Teaches me. He alerts me to my own seeing of life and the world with eyes that sometimes only see what I cannot have. Those are eyes that see the speed bumps in life as stopping points, not as learning points. Speed bumps aren't meant to stop us.
The learning curve has been huge. I'm not going to lie. I'm not going to sugarcoat that it takes more work to shop, go out to eat, travel, and all of that. But, it doesn't take away from the enjoyment in life. Rather it's given me opportunities to meet new people, to share about gluten free, to learn other's stories, to be a voice for Celiac Disease, and to remember to be grateful.
Look at the life in him. The goodness. The vitality. His speed bump blessed him.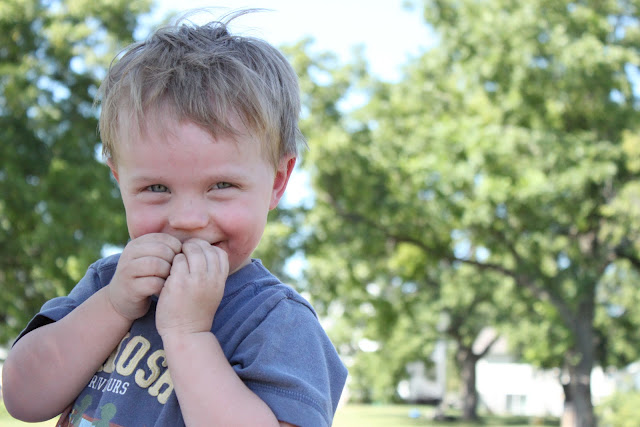 So today, today I ask you to look at your life and the speedbumps that are there. We all have them. Do you see them as stopping points? Or as places where you can learn about yourself and try and celebrate life? Motherhood is full of them. They sprinkle our days and sometimes they feel like months full of speedbump moments. You know, you'll get around them. And when you do you'll look back and think about how that very thing that seemed to stop you made you stronger, more determined, and more full of tenacity. I look back, I remember, I remember me sitting in that hospital crying tears and hoping for Samuel to get better.
Now, he's thriving.
The speed bump in his life gave him life.
*******
For an interesting and inspiring take on Speed bumps and Road Blocks watch this video that my business partner, Dan Morris, made regarding this topic. He explains the concept of speed bumps and relates it to business, but I believe it is fully applicable to life, to living gluten free, to motherhood, and the everyday. It's shifting perspectives and seeing hard things as opportunities. To read more of Dan's work you can find him at Letters from Dan.
http://www.youtube.com/embed/Qh9XsNkn-FE
Learn more about living gluten free! Visit http://udisglutenfree.com/community 
This is a sponsored conversation written by me on behalf of Udi's Gluten Free. The opinions and text are all mine.