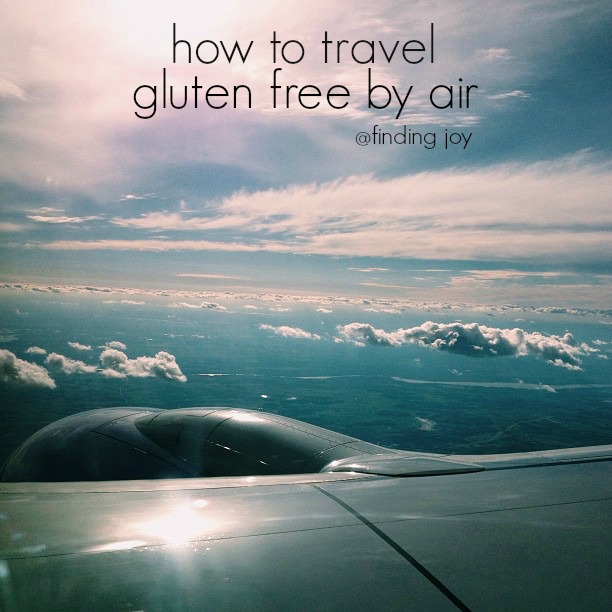 Here are Five Things to Remember about Traveling Gluten Free by Air.
1. It is not easy. Plain and simple traveling gluten free takes work, research, and some planning ahead. In fact, even as I sit here on the plane high above the earth on my way to Atlanta I've realized that I've forgotten several of the gluten free snacks that I raced around yesterday to purchase. Bottom line – write a list and check the list because you will get busy before you leave. (Point Two will list the items on the list).
I think a good portion of the battle is simply understanding that it will take work.If you recognize that it will take work, except the fact that it will take work, and then move on, then it actually helps to diffuse a bit of the stress.
2. Make a list. Make the list otherwise you will forget. I learned this especially with international travel. Finding gluten free foods in other countries is not easy – especially if there is a language barrier. Often I would just tell chefs that I cannot eat wheat, but as you know, gluten free means not eating wheat, barley, rye, or sometimes oats. If I was traveling with my son Samuel, who has Celiac Disease, it would add another layer of complexity to the communication about gluten free foods issue. So make a list. Include on it these simple things: Bread (I always bring Udi's), crackers, trail mix, protein bars (I love Lara Bars), a treat item (gluten free Oreos anyone? You can actually get them at Trader Joe's – Gluten Free JoJo's).
Also, bring gluten free sunscreen (make sure to either check them or have them small enough to be in your carry on bag) and medicines as well. Labeling is different so it's best to bring as much as you can and to still pack light. In fact, I've discovered that I often come home with LESS stuff since I pack food to bring.
3. Most airlines do not have gluten free options. So pack accordingly. That being said most airports do not have gluten free options as well. I've been known to order just lettuce or hummus on lettuce and so forth. It's just the way that it is – and I'd rather order that then get sick. There are some apps that will help you find gluten free options, but I've found that unless you have a long layover it's most of the times not feasible time wise to race around the airport trying to find the gluten free venue. Delta has been very willing to help find gluten free options for me. And make sure to check the peanuts – on some airlines I've discovered that there is wheat starch coating the nuts. Bottom line? Read, read, read, and read the labels.
So this is where the snacks, which I forgot most of, come in. Pack well. And remember number two on the list. 🙂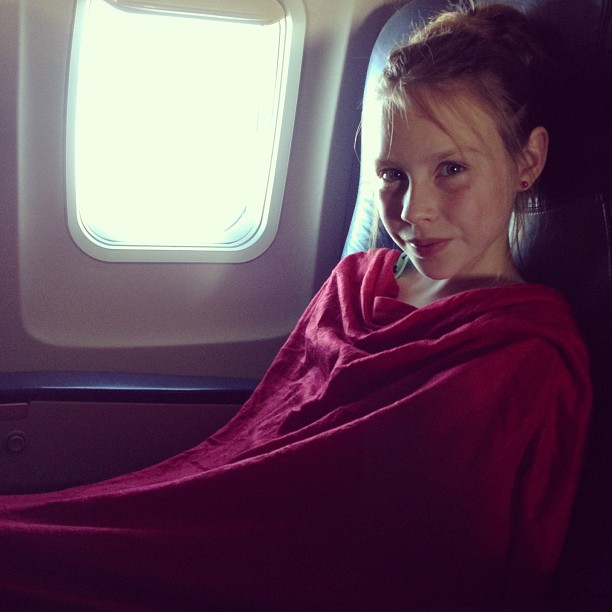 4. Be prepared to talk often about gluten free. I make it a point to talk with the chefs at restaurants about their gluten free options. I will talk about how they prepare their food, if they have a dedicated fryer, and what the risks of cross contamination are as well. Talk about it. Most people want to learn about gluten free living and Celiac Disease and this is a great way to share.
But, have patience. We as a community need to share gluten free knowledge in a manner that is not entitled, but rather one of wanting to spread awareness. With each conversation we spread more awareness. So lets be a voice of kindness, teaching, and thankfulness for what is being learned and what will be learned.
5. Know that eating gluten free can still be enjoyable – it's perspective. I know that sometimes it feels really daunting to travel and eat gluten free especially when there is an abundance of culinary delights. I've had that happen. And in those times when I've been overwhelmed or longing for something different I think back to why I eat gluten free. I remember my son Samuel deathly ill and the battle for diagnosis and how grateful I was when he started thriving.  He started to thrive because he no longer eats gluten. That's the perspective I have and why when I get discouraged I push on. Remember why you're gluten free. And maybe it's really really hard – let yourself grieve a bit – and then look for things that you can eat and can enjoy.