Learning about self and life comes in so many different ways. Sometimes we have those direct and easy applications. Don't touch a hot stove. Look both ways when you cross the road. Brush your teeth before bed. And yet other times the there are life changing moments that teach us about life. When Samuel was diagnosed with Celiac Disease three years ago my life perspective shifted and I learned many lessons in was what was at first a very challenging place.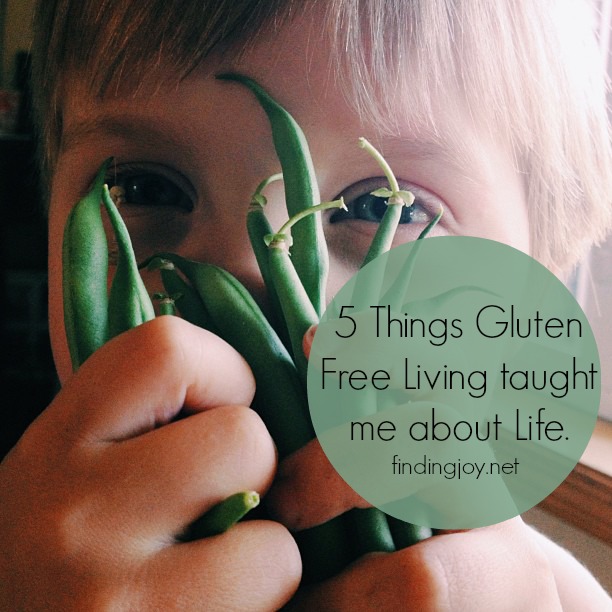 Living gluten free for the past three years has taught me a great deal about life. It has taught me about self control, about outlook, perspective, and how to see the world through a different lens. So today, instead of just sharing practical and needed tips for living gluten free, I thought I would instead look at the various lessons that gluten free living has taught me about life in general.
1. Hard things can be blessings. I cried when Samuel was diagnosed with Celiac Disease. It was a hard cry of relief in finding out that we knew what the battle was that we were now fighting mixed with the reality of raising a little one completely gluten free in a very gluten full world. But, as the years have passed, living gluten free, while initially thought of as being a really hard thing in life has turned into an enormous blessing. Not only has it given life back to my son, Samuel, but it has taught me to truly be grateful for the little things, the moments in life. We are all given these little gifts of joy, and moments of happiness, tucked within the fabric of our days. Life is punctuated with hard moments too, but sometimes in those hard places there can be amazing blessings that we're given.  Do I wish that my son didn't have Celiac Disease? Oh my yes. Sometimes I cry thinking about it, in fact. But, you know what? His life is good. He just can't eat gluten. And in that path, that journey, he's been able to teach me about life, joy, and gratitude.
2. Gratitude is a choice. I remember once reading a comment about the fact that we cannot embrace every single moment in our lives. Well, truth? That's truth. Not everything is awesome all the time. There are horrible times. Those weeks before Samuel was diagnosed with Celiac Disease were awful. He was so sick. I couldn't sleep at night and would check on him constantly because I was so worried about him. It's hard to see the good in those moments. And yet, yet there were these blips of beauty in the midst of truly challenging times. That's what I learned. I learned to seek out those sweet little things matter moments. The sun shining in my window. The head resting on my shoulder. The sweet, little moments are the moments that I've learned to appreciate. They're the reason that the gluten free cupcake that was awesome made such an impact – sure it was an overpriced $3.50 cupcake – but in Samuel's world you would have thought I just gave him a million dollars. Appreciate the little things. The moments.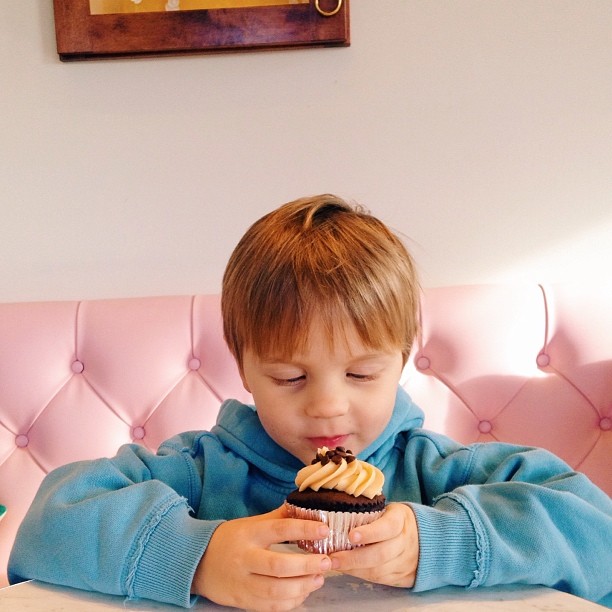 3. You should always be learning. Learning in life isn't a stagnant thing. When my world flipped from being a gluten full world to a gluten free world I had this gigantic learning curve. It seemed like the entire world was doused in gluten. I was wrong. Not only are there a tremendous amount of gluten free options but also the realization that even though one is gluten free that it doesn't have to taste bad. In fact, it tastes awesome. But, that takes learning. And learning means that sometimes you figure out what doesn't work. I learned how to make Christmas cookies again when I discovered which flour blends didn't work. I learned which bread (thank you Udi's) are my favorite. I learned by learning and gleaning wisdom from those who have done this gluten free journey before me. It's taught me to constantly learn.
4. Take time to listen. I'm always so thankful for those moments when I can share our story with others. Just a couple days ago as I was sitting on a plane from Boise to Minneapolis I ended up having a conversation with a man who does research on agriculture and relates that to gluten free living. I realized what a gift it was to sit next to him and to listen to his wisdom. I'm incredibly grateful when others want to learn about Samuel's Celiac Disease story or about our gluten free journey. Listening shows that we're invested in the other person. So often I can just race through my days and do the nods and that's great and don't really listen. I know I do that to my kids. I just want to slow down, look them in the eye, and listen. When we take time to listen to others we are, in fact, blessing them as well.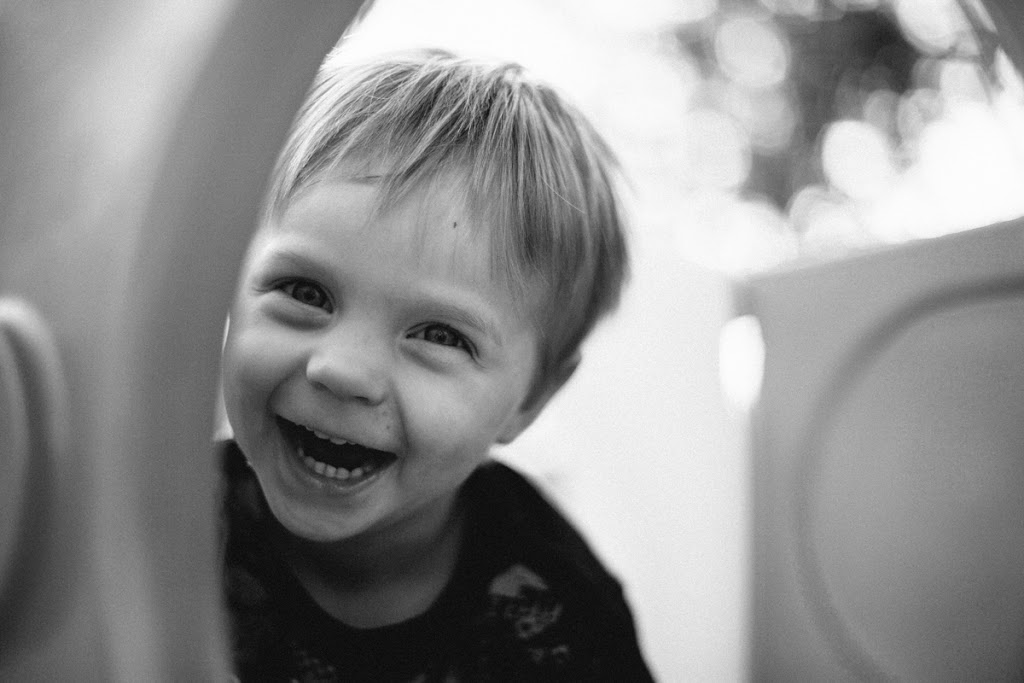 5. Normal is relative. Life can be beautiful. One of the questions I receive so often after chatting with parents who are in the beginning stages of raising a child is if normal will return. To them I always reply Yes, but it will be a new normal and that normal can be beautiful. And the truth is that a new normal isn't bad. It's just new. Sometimes we look at changes in our lives and try to replicate the way it was before. All that does is leave us stuck really. I remember that first Christmas, when I tried to replicate all the Christmas cookies the way I used to make them and thus ended up with flat gooey gluten free pancakes that were supposed to be cookies. But, you know what? As time passed I learned how to make cookies. New kinds. New traditions. New normals.
[Tweet "Gratitude is seeing what you have in life."]
I know that this is to be on health and wellness and tips and tricks for gluten free living. I tell you, mindset matters. When my mindset isn't focused then this gluten free journey becomes harder. That's when I see all the things I could be having and miss seeing the awesome things I can have. Life is full of can have moments. Savor those. Write those down. And bottom line? It's gratitude.
Learn more about living gluten free! Visit http://udisglutenfree.com/community 
This is a sponsored conversation written by me on behalf of Udi's Gluten Free. The opinions and text are all mine.