My son Samuel has been diagnosed with Celiac Disease for almost three years now (it will be six now…) Many of you were reading my site those years ago – those years where everything was in disarray and where I simply craved normal for him. Well, as you all know, we found normal again.
It's a new normal, but it's normal.
When I speak or write about hard times I always share about how normal can be found again. I also talk about celebrating normal now – in the middle of life – because often we don't appreciate it until it's gone. Celebrating normal is like hitting the pause button on the craziness in life, even if just for a second, and just finding somethings to be grateful for. That's the finding joy posture in life.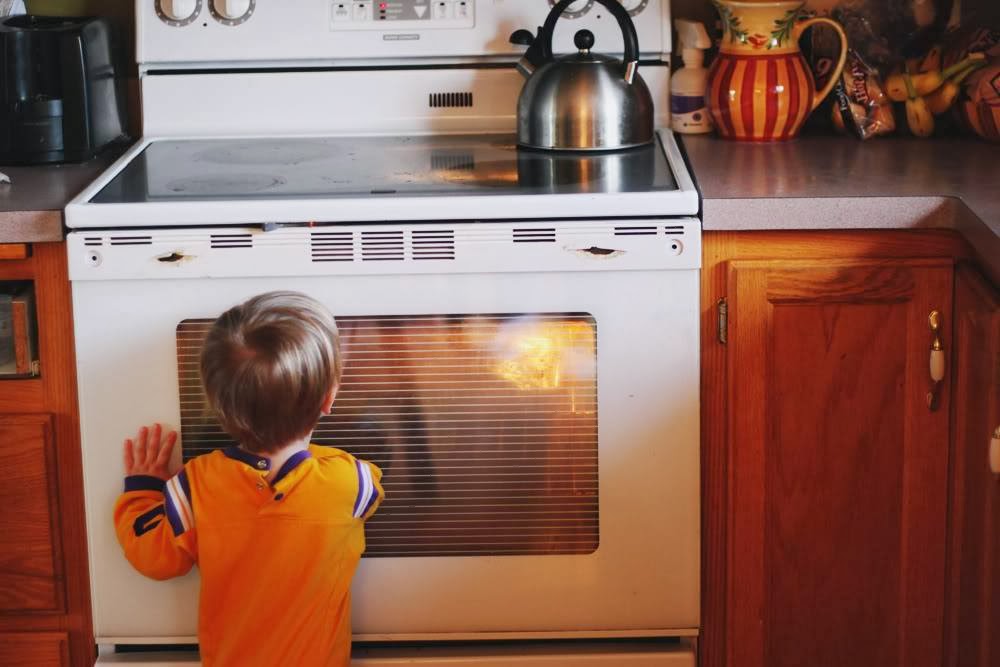 One of the things that has helped our family find normal in Samuel's Celiac Disease diagnosis – which means a lifetime of not eating gluten – is cooking together. Instead of cooking two separate meals I've learned to adapt our recipes so that we all eat gluten free. In fact, the only exception to that family gluten free rule would be regular gluten full (as I call it) bread and the occasional pizza. Bread? Simply because gluten free bread is rather pricey for many children. We do, because of this, have two separate toasters to prevent cross contamination.
So as I've learned to cook and bake gluten free so have my children. All of them. Including Samuel.
We have flour blends that we love and we've learned the secrets of adapting recipes and using xanthum gum. We've also learned that there will be many, many, many flops. Cooking gluten free is like science for us – it's discovering ratios, proportions, and different blends of flours that makes our baked goods taste fabulous.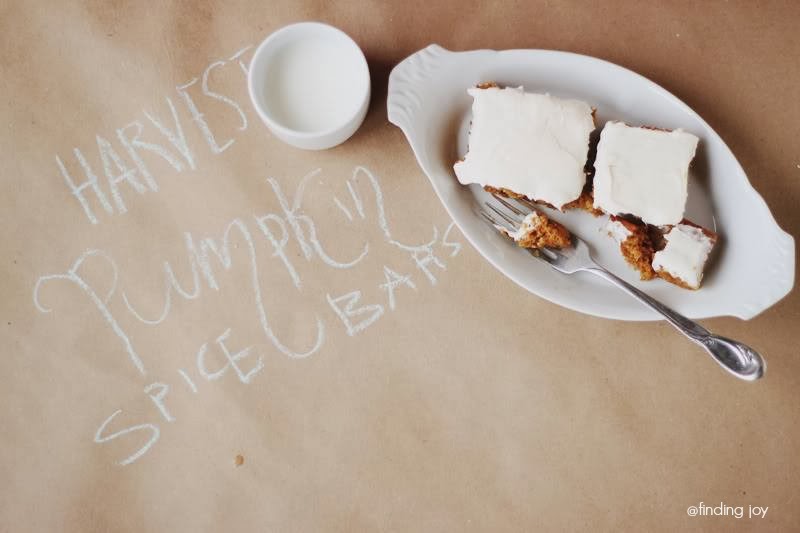 One of our favorite recipes in the fall is the infamous calorie rich and fabulously delicious pumpkin bar. Okay. I have no idea on calories or any of that. None. I'm not a food blogger – in case you didn't notice. I'm an encourager, a cheerleader, and a real life mom who's learned to adapt and find normal in a gluten free world. So when I realized I could make these pumpkin bars and serve them and no one know that they were gluten free it became even cooler.
It's the pumpkin, friends, that does the trick.  That pumpkin makes the not gluten part – the part in flour that gives bread it's elasticity and such – not noticeable. These bars are incredibly moist and incredibly fabulous and incredibly addictive.
So, today, since I'm not the cool food blogger with the pinnable recipes (don't you love them? they save me at dinner time) I'm just going to share pics and our adapted Betty Crocker Pumpkin Bar recipe.
Warning: they will be finished quickly. And children will tell you they are healthy because they have pumpkin in them. Hahah!
Here's the adapted recipe. And I really must thank my daughter Hannah – she put the recipe together a couple years ago and took the pictures. Now, that being said, I would have taken pictures of this whole thing as we had just made pumpkin bars yesterday in a giant jelly roll pan, but alas, they are already gone. Hahaha. They really are that incredibly good. Just add extra cream cheese frosting. Always.
Oh, and for what it's worth, I always use Gluten Free Mama, Mama's Almond Blend Flour, All Purpose Flour, 4 Pound Pouch (Pack of 2)

(and that's an affiliate link, but it's for a product that is the absolute favorite gluten free flour used in my house.)
Gluten Free Pumpkin Bars
(known in our house as the fabulous Harvest Spice Pumpkin Bar)
By Rachel Martin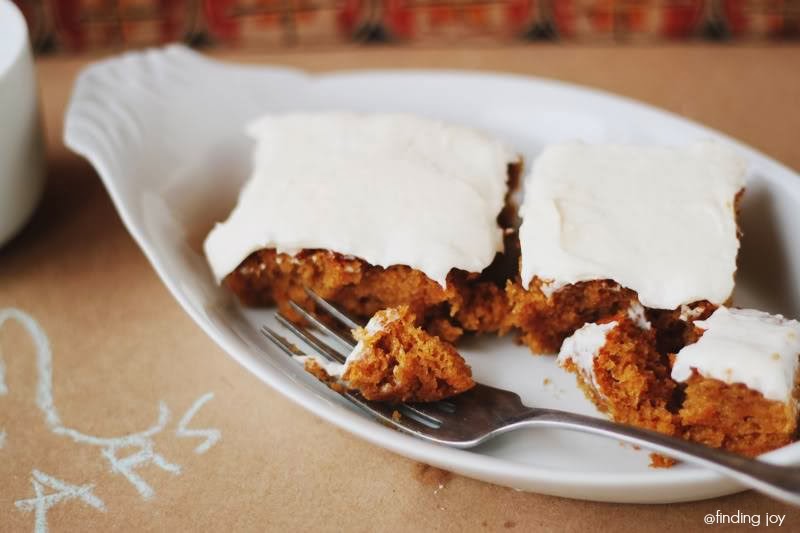 Gluten Free Pumpkin Bars adapted from a Betty Crocker Recipe
Ingredients – The Bars
4 eggs
1/2 teaspoon ground ginger
1/4 teaspoon ground cloves
1/2 cup chopped walnuts (or pecans)
2 cups sugar
1 cup vegetable oil
1 can (15 ounces) pumpkin (not pumpkin pie mix)
2 cups flour (we use gluten free mama's flour blend plus one teaspoon xanthum gum)
2 teaspoons baking powder
2 teaspoons ground cinnamon
1 teaspoon baking soda
1/2 teaspoon salt
The Frosting that you will want to just eat out of the bowl
1 package of cream cheese, softened
1/3 cup butter, softened
1 teaspoon vanilla
2-3 cups powdered sugar (sweeten to taste)
Instructions
Heat oven to 350 degrees. Grease the bottom and sides of a jelly roll pan. Beat the eggs, sugar, oil, and pumpkin in a large bowl until smooth. Stir in the flour, baking powder, cinnamon, baking soda, salt, ginger, and cloves. Spread the batter in the pan and smooth. Bake in the oven for 25-30 minutes, or until light brown. Let cool completely for one hour. While cooling, make the frosting by mixing the cream cheese, butter, and vanilla. Gradually beat the powdered sugar in until smooth. Frost the pumpkin bars, sprinkle with walnuts, and cut into 7×7 rows. Enjoy!