A little over three years ago I wrote a letter to myself about raising a little boy with Celiac Disease. (link) I wrote it because I was just coming to grips with my then little under two year old Samuel's diagnosis with Celiac Disease.
I remember those initial days.
I remember crying in Target over the fact that I couldn't buy Goldfish Crackers anymore. I remember feeling daunted walking down the aisles looking at what seemed to be a store packed with gluten full items. (That's my word, by the way, for anything not gluten free – gluten full – and it's simply stuck.) I remember watching the little kids run up to the bakery for their free cookie and thinking that my Samuel would never ever be able to have that moment of the free cookie in Target.
It would be easy for me to live a life seeing all the things that he cannot ever eat and do and miss out on all the amazing things he can eat. And the fact, that bottom line, for Samuel eating gluten free gives him life.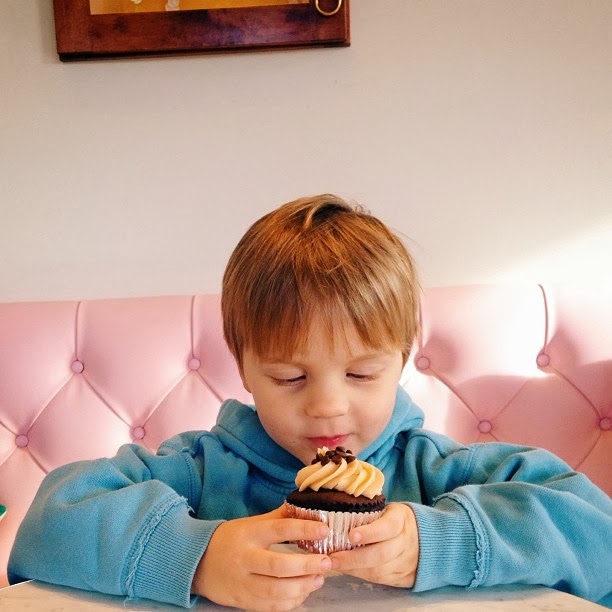 Let me repeat that.
Eating gluten free gives my four year old son with Celiac Disease life.
Is it easy, sweet mother, who is raising a child gluten free (or with other food restrictions) in a gluten full world? Well, often it is not. Many times it is this holding of breath, this watching to see what happens, this extra planning, this explaining, this justifying of his dietary needs.  Do you know what I've learned? I've learned to be patient. Understanding. And that using my voice to share Samuel's story is more powerful than sitting in all the things that don't seem fair.
Truth? Sometimes it doesn't feel fair to me. Sometimes it makes me sad to have to say no to him for stuff that he wants to eat. Sometimes it makes my momma's heart ache just a bit to hear him say is this gluten free mama? (My kids call me mama – it's so sweet to me.)
Then I remember.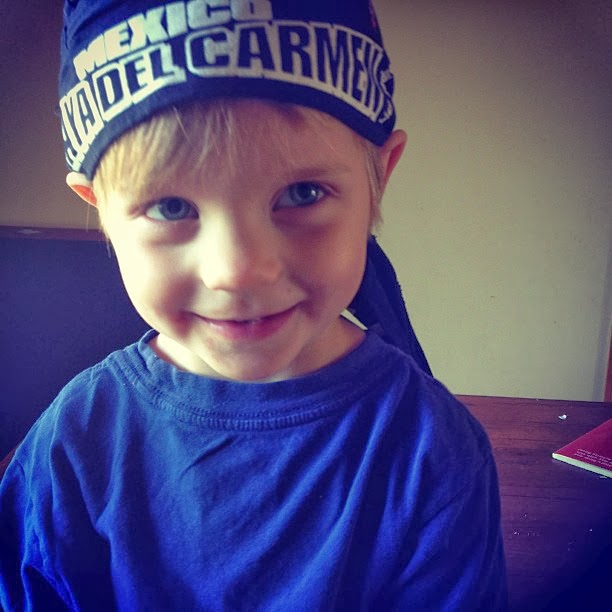 I remember that in this world there are so many things that are really not fair and that when one looks at them for too long they can distort and rob us of joy. When Samuel was in the hospital all I wanted for him was to be well. And now, now here he is – thriving – in a gluten full world because he doesn't eat any of it. And that is a gift.
So mom raising a child this way, I know that there are many times where it feels overwhelming. You read labels like never before. You call food manufacturers and ask what in the world modified food starch or natural flavorings really means. You watch your child carefully and analyze what goes in their body. You make sure your home is safe and void of cross contamination issues.
You are giving life.
Remember that. Remember that when you throw in the box of gluten free Rice Krispies that costs double the normal Rice Krispies. Remember that when you bring the homemade cupcake to birthday parties. Remember that as you make homemade playdough and throw away the gluten full playdough in the kits. Remember that as you ask for the gluten free menu and ask if they have a dedicated fryer and all of that.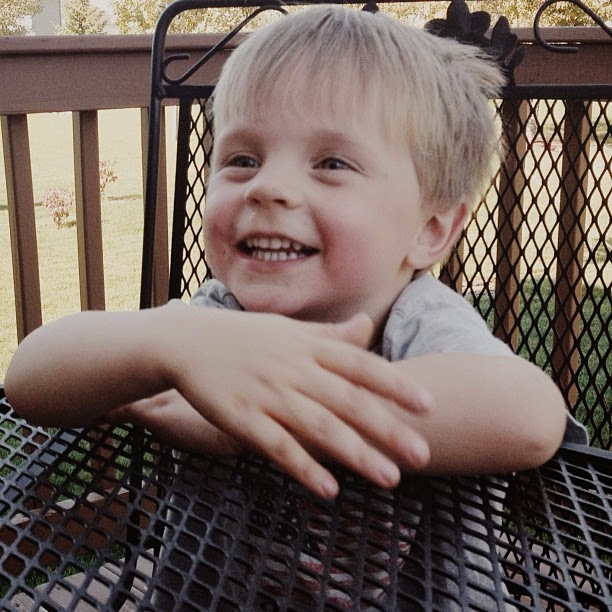 Even in the challenges, the ups the downs, the moments where it seems overwhelming, or when the gluten free cookies just flop, in the days when you just wish your little one could eat whatever, in the times when you crave those just out of the oven rolls, in the times when you spend $5 on a box of gluten free cereal, in all of that I want you to remember how eating this way gives health. When Samuel was so critically sick I wanted to know what to fight, what the problem was, and wanted a solution.
Look at him now.
My Samuel is amazing. He's full of energy. Life. Vitality. Joy.
And he doesn't eat gluten.
It doesn't need to taint his life or rob him of joy.
In fact, as I write this I see him, sitting in my living room healthy. And I am so grateful that by removing something from his life that it gives him life.
You can do this. I know it's hard sometimes.
But keep the perspective. Remember why you're doing this. And know that you are not alone.
From me, the mom to the now not so little boy with Celiac Disease, who is a perfectly normal four year old, to you.