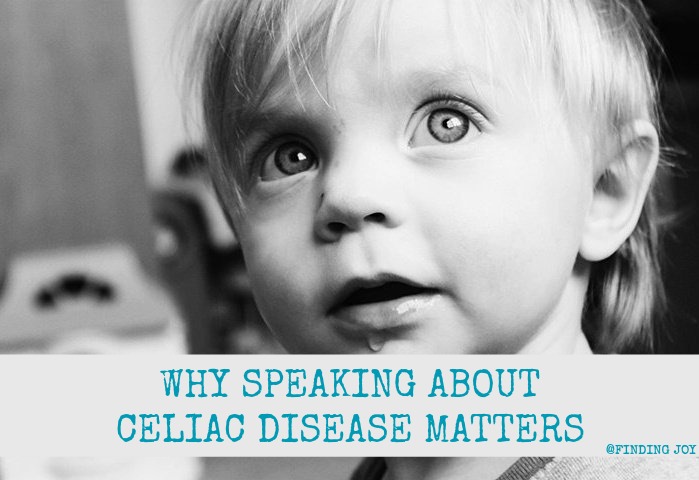 May is National Celiac Disease Awareness Month. And, as you know, I am passionate about Celiac Disease Awareness and being a voice in this world for those with this disease. For those people, including my three year old son, Samuel, eating gluten free is not a trend.
Eating gluten free is a matter of life.
And so today, because I am passionate about bringing awareness I will share with you just a bit of his story. And I ask that you share with others his story because that would bless not only me, but many other moms and dads out there with little ones who are suffering from this often underdiagnosed disease. My dream? To speak in front of doctors, nurses, nutritionists, companies, and researchers and to show these pictures and to share Samuel's story. Because in sharing, there is hope, there is health, and there is life again.
This was Samuel.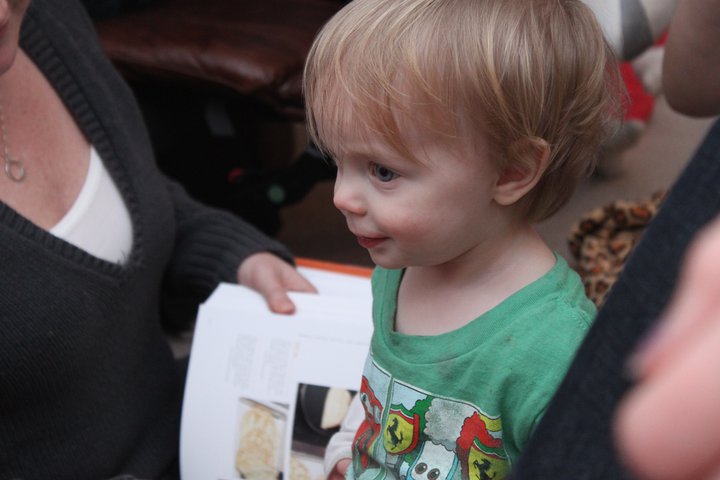 And as I've written so many times before – I absolutely hate this picture. This picture makes me cry, makes me wonder how I didn't see how sick he was, it makes me mad that he was dismissed, but this picture must not be forgotten. This is the picture that reminds me of the power of being a voice for these children. This is the picture two days before Samuel was admitted to Children's Hospital when my friend Amy and I boldly walked into the ER and told them that this boy was critically ill. This is the picture of a toddler with Celiac Disease.
He was starving.
You see, for an individual with Celiac Disease their body is unable to absorb nutrients well. Why? Because gluten – which is a protein found in wheat, barley, rye, and sometimes oats – literally destroys the teeny villi that line the intestinal tract. Those villi, those hairs, are what absorbs nutrients from food and converts it to what the body needs. Without those working, the person starves. And this is another photo that I hate, but won't get rid of. That was him. In pain. Weak.  Needing answers.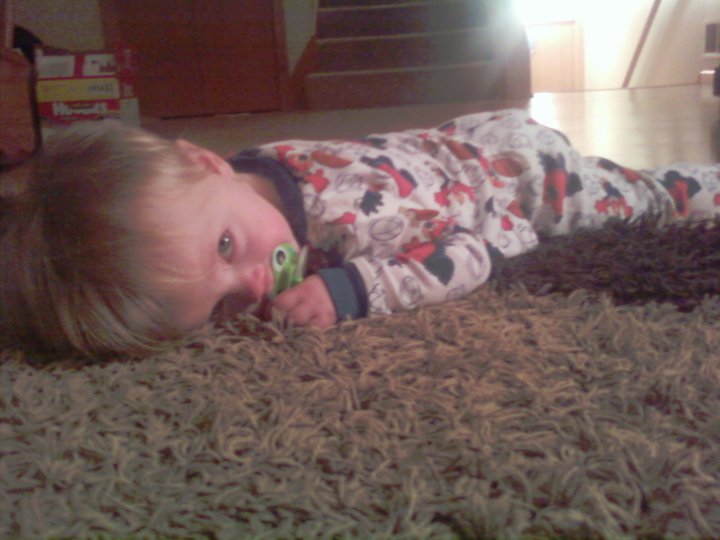 That was Samuel. Starving even though he was eating. In fact, in the weeks prior to his admission to the hospital he could barely stay awake, he fell over when walking, had the worst diaper rash imaginable (when we were in the hospital wound care had to tend it), was bleeding, and basically was fading away. And we were told he was sick because he was number seven in a big family. Let me repeat that. I was constantly told that the reason he was sick, constipated, bleeding, not staying awake, and more because he was in a big family and exposed to more germs. He was sick for nine months prior to diagnosis. I went to the ER with a two page 10pt typed record of every single time he was sick with every single symptom.
He didn't match the adult symptoms. He was a child.
The Celiac Disease test is a simple lab draw initially. Do you realize that it takes eight visits on average for a child with Celiac Disease to be diagnosed? Now, keep in mind that this is eight visits with a sick child. With a mother wondering what is wrong with her little one. Undiagnosed Celiac Disease can lead to type 1 Diabetes, lymphomas and other cancers, other autoimmune diseases, and even death. While that is rare in our society, bear in mind that one hundred years ago or so before there was the Celiac Disease diagnosis parents would see their children unable to absorb nutrients and starve.  And that is because the child literally faded away in front of your eyes.
My Samuel was fading.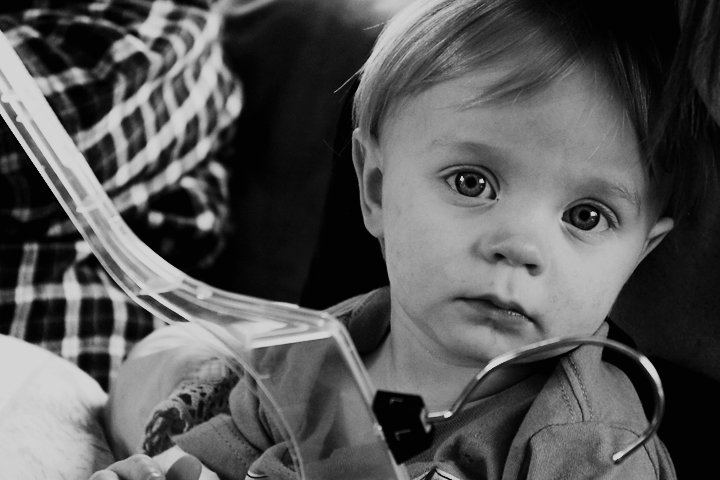 I know it. And that picture? That is within the week of his diagnosis. That picture was the first picture I have of him where I knew the battle that I was to fight. That picture brings me hope because it was the beginning of life being returned to my little boy. This is the picture on my Celiac Disease bracelet because it is the start of life.
And that is why I fight so hard to bring awareness about this disease. We test for numerous other diseases in our children, and yet this disease is often missed. It shouldn't be that way – it should be on the radar of doctors and be included in the thought process when a child presents with chronic gi issues. For my Samuel it got so bad that his entire immune system became compromised. He was sick often and simply could not fight off infection well anymore. Even now, even after eating gluten free, his immune system is still weaker. However, despite that, he is now thriving like a three year old should. Here's the truth – someone with Celiac Disease can never eat gluten as it destroys those villi. But, despite that, you can live a full, joyful, and great food tasting life.
Celiac Disease is not an allergy. It is an autoimmune disease. And it needs to be taken seriously.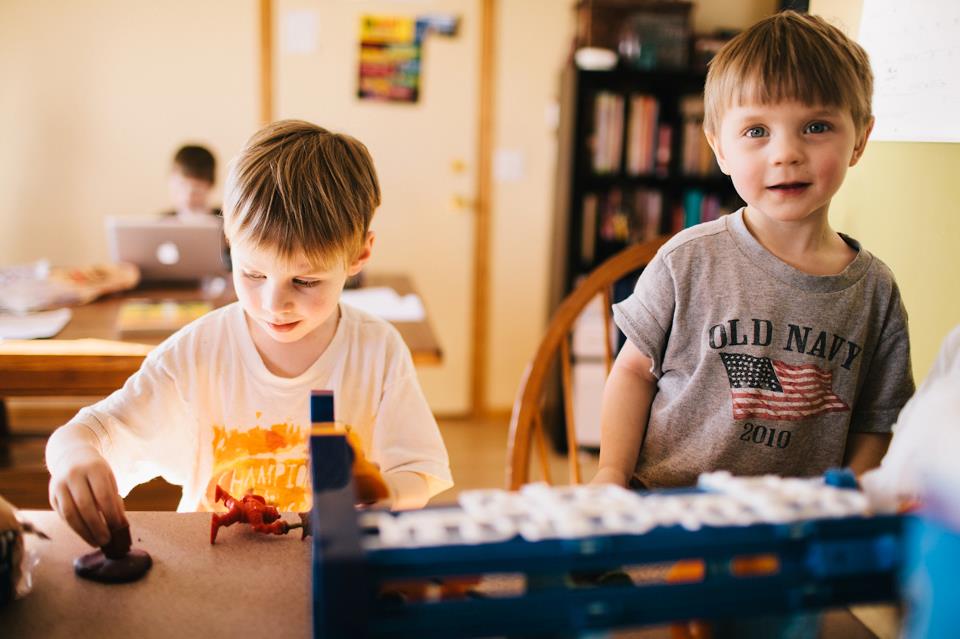 So please, remember that picture of Samuel from before and now look above at the picture of him now. Full of life. Full of never eating gluten but absorbing food and thriving life.
A lab draw. That's the screening.
If this post helps one more child then I am thankful. Be a voice with me. Please.
*****
To read more of my posts on Celiac Disease please click the tab about Celiac Disease above. Please also know that I am not a doctor and this is my story with Samuel and it cannot be substituted for medical advice. If you are wondering if you have Celiac Disease – see your doctor. Do not eliminate gluten prior as the lab test is dependent upon gluten being in your system.
Also, consider joining me on the Udi's Gluten Free Community Boards where I help to facilitate discussion about gluten free living. I am so honored to be a voice for them, and consider this time spent there a great gift. Also join me this Friday, May 3 1pm ET for a live chat on the Udi's Boards discussing Celiac Disease.
To read more facts please read Celiac Awareness Month by the National Foundation for Celiac Disease, Celiac Disease Info via Wikipedia, FAQ's at Celiac Center, and the University of Chicago's Celiac Disease Center.
to subscribe to finding joy by email – click HERE.
Images and original content are sole property of Rachel Martin and may not be used, copied or transmitted without prior written consent.