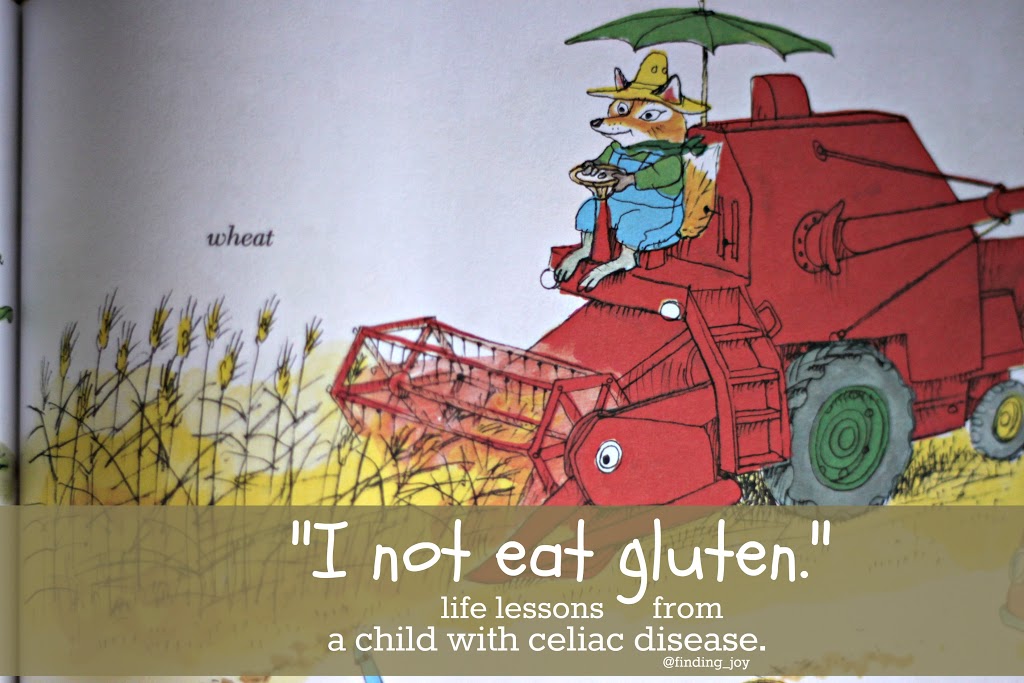 It was about three in the afternoon and Samuel was sitting on my lap. We were reading – the Richard Scarry book
Things that Go
. Page after page we read, searching for the elusive goldbug in the process, laughing at the silly antics of the Pig family. And then, we get to the page where the Pig family visits the farm.
At Grandma Pig's farm, all the farmhands are very busy. They are picking corn, gathering hay, and delivering milk. They are harvesting wheat to be made into bread.
I pause. Just for a moment, glance at Samuel, and then keep reading.
Grandpa is cutting the grass and Grandma is clanking…

That's gluten, Momma.
It was Samuel pointing at the picture of the red grain harvester harvesting wheat.
That's gluten. Yucky. Gluten hurts my tummy.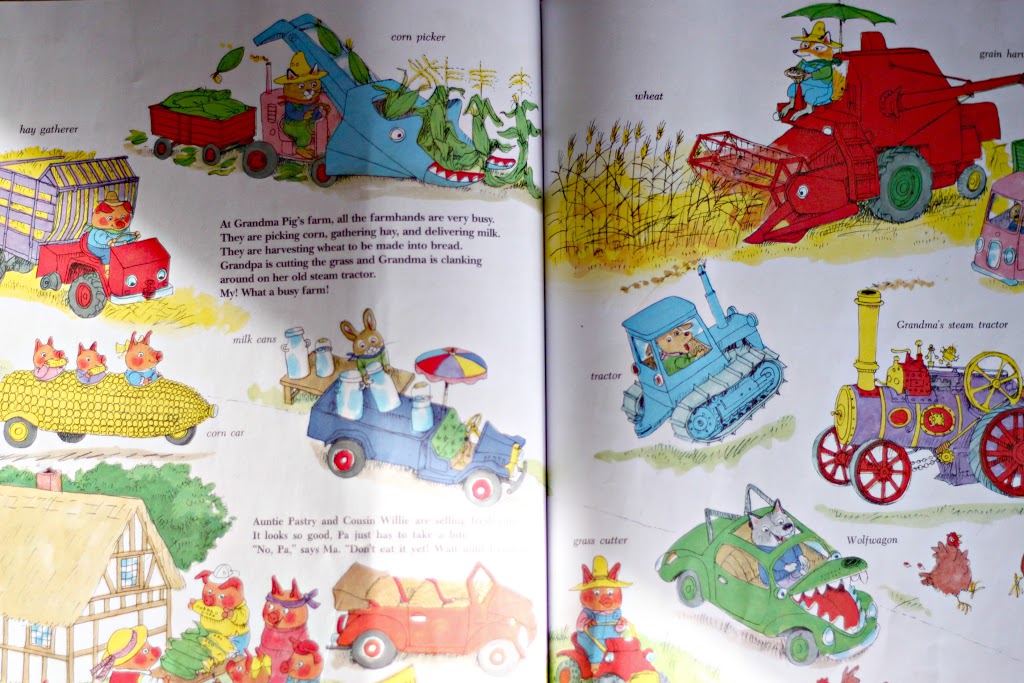 And sigh. Like a knife in my mother's heart he utters the words that two years ago I never would have thought twice about. I could have avoided reading those lines about harvesting wheat to make bread or I could have changed them that it was going to be gluten free bread. But, I knew I couldn't. I knew that I needed to read it word for word because despite how easy I make Samuel's life there is no hiding that he is forced to live gluten free in a very gluten full world. And that? That stings. Deep.
Especially now. Now, during Christmastime with the abundance of pastries, cookies, pies, and treats. And I know that most of them Samuel can never ever not even a tiny bit of cheating ever have to eat. And, honestly, my friends? I hate that reality for him. I know, I know, it could be worse. But, it's still not a fair reality for him. No matter what. This world? It's not perfect.
Yes, Samuel, that's gluten. 

Me gluten free. Read momma.
And that's it. For me it's a pondering moment about life, and for him it's just an acknowledgement of the fact that there is gluten on the page and that he can't have it. I know I've said it before, but the boy teaches me so much about contentment in life. Again – he focuses on everything he can have and refuses to dwell on what he cannot.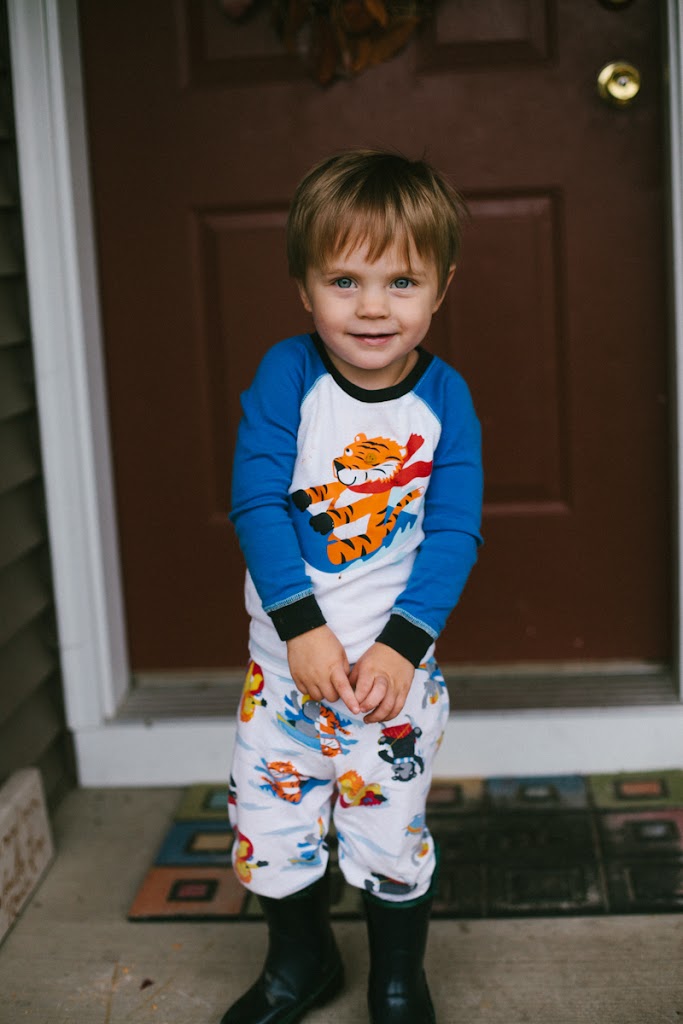 For me to learn from him. For such a time as this.
So we sat there and read. Me with tears brimming my eyes – tears of gratitude for his health and still tears of sadness for all I know he can never have – and him, content to sit in my lap on a Wednesday afternoon and to read.
Celiac Disease is hard. Plain and simple it's hard. I look at labels constantly. I call companies. I watch and watch and watch. But, he is healthy. He is thriving. And he is content.
I am constantly learning from him. He goes to bed at night grateful for all he can have and never complains to me about the many things he cannot eat. He's grateful for the good.
I not eat gluten, Momma.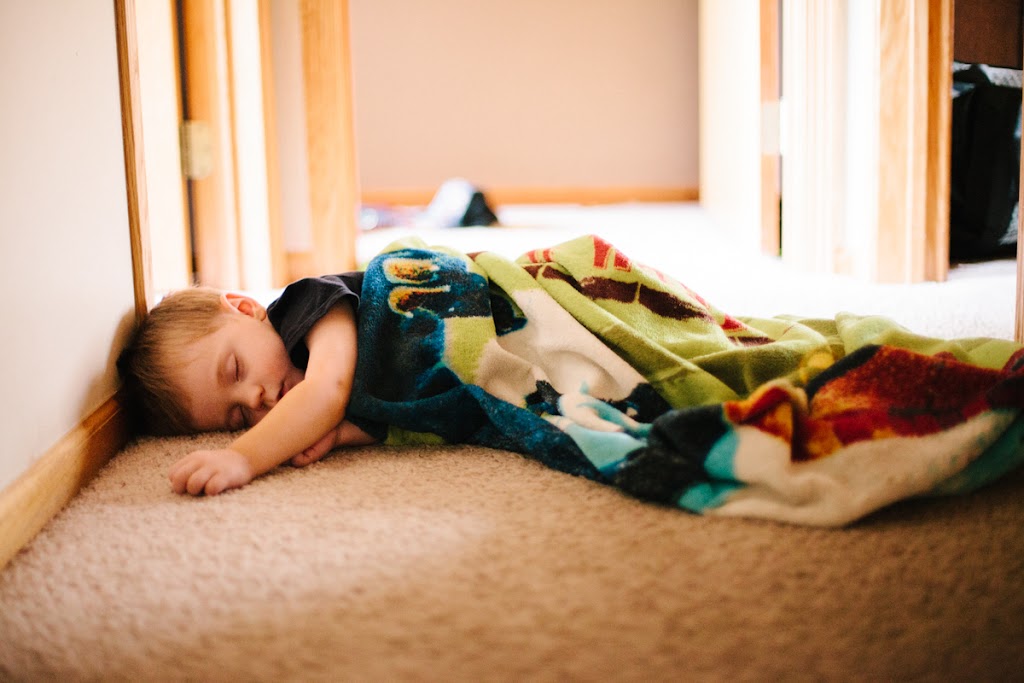 And he is content.
And I am humbled. Again.
To read a bit more of Samuel's story read this post: One Year: The Celiac Disease Fight.
~Rachel
Images and original content are sole property of Rachel Martin and may not be used, copied or transmitted without prior written consent.