some simple thoughts on gratitude and why my heart adopts this posture. ~rachel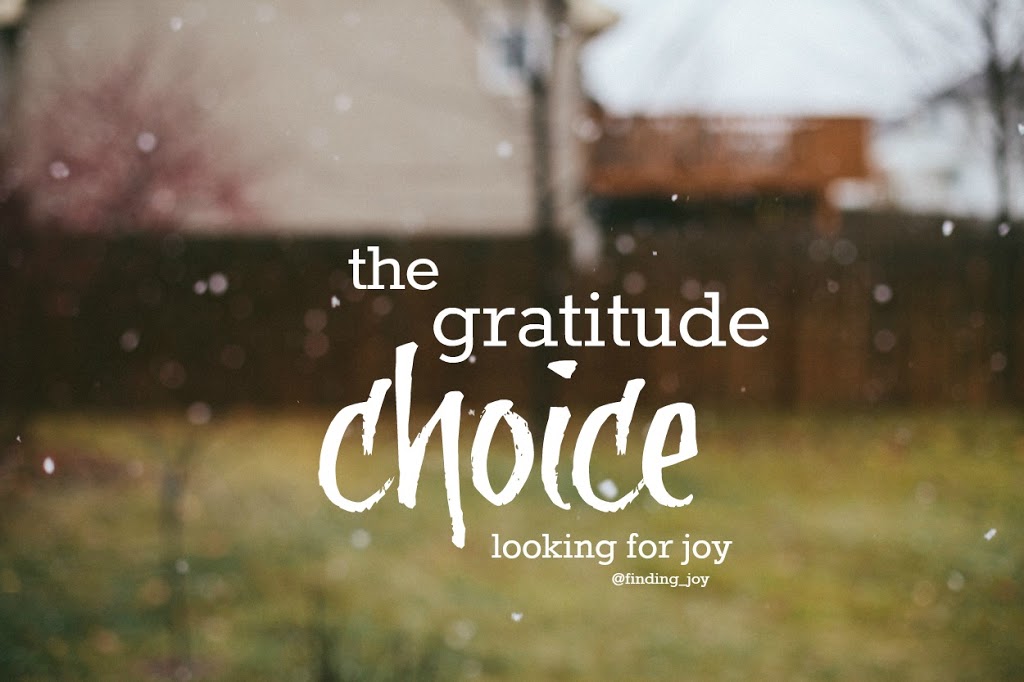 I remember like it was yesterday.
I was in the hospital with Samuel. We were stuck in a teeny short stay room for four days – a room that was an old icu room – because the hospital was full of children sick with rsv and pneumonia. The staff didn't want to risk moving his room because his immune system was so worn, and he was so sick. And then, then we were told to stay in the claustrophobic small room – isolated even more.
I remember sitting there – with my messy hair, and worn out posture – in that room void of color in the bleak days of January. I had nothing to read, to do, and my cell phone had died days before. And Samuel, the shadow of the boy I had, would sleep and sleep in the crib only to be woken by medical staff coming in and poking and prodding him. My mother's heart ached as I stared at him with his worn out body and I just wanted normal.
On the third day of sitting there waiting and praying for my boy to rebound from Celiac crisis I couldn't hold back the tears anymore. I sat on the blue vinyl rocking chair with some show on TLC on the old tube tv playing above and I just cried. Big, fat, lonely tears poured down my face. It was that cry that once it starts nothing is going to stop it. I cried. Alone. In that ten by ten room while flakes of snow fluttered to the ground out the window and my Samuel slept.
Then I heard this sound – blip, blip, blip.
It was Samuel's monitors. Beeping. Life.
And in that moment I became grateful. Profoundly grateful in the midst of the hardest week of my entire life. My boy, although critically sick, was living. Fighting to regain health in that hospital crib two feet from me. And I was so overwhelmingly grateful.
So I sat in the room and began to list off every single thing I was thankful for while the tears poured. Monitors, nurses, glutenfree bread that could have been a doorstop, Samuel looking cute in that hospital gown, the tv playing reruns of What Not to Wear, clean clothes that my mother brought me, doctors who were listening, medicine, ivs, a family life nurse that came into bring toys, the moments where the nurses would sit in the room with sleeping Samuel where I could take laps around the floor – and in that moment of choosing to be thankful my heart shifted. It still ached mind you – my son had been sick for months and months and months and literally was fading away in front of me. I didn't forget or dismiss words like feeding tubes, surgery, more diseases, and yet, I allowed myself to look for beauty and good in that awful moment of hard.
I've kept that posture of my heart.
Finding joy. Choosing joy. Being grateful. Looking for the good. Loving the little things. Embracing today.
You don't know how many days you have. I don't either. So that is why I choose to be grateful and why I write about embracing and living fully awake. So as I sit here, on a Sunday morning, in a Starbucks with the sun streaming in, I am once again, choosing gratitude.
May you, on this week of Thanksgiving, choose joy.
My challenge to you, right now, is to write out ten things you are grateful for.
Type them in the comments, scribble them on paper, tweet some, write them on facebook, say them out loud.
Make the choice.
Here are mine.
Family. Coffee. Gorgeous sunrise on the way to Starbucks. Laundry that is finished. Hugs from a healthy Samuel. A pantry that is full. Time spent with friends. Artwork taped on the door. Time to write. Sunshine. Today – this blessed gift of now.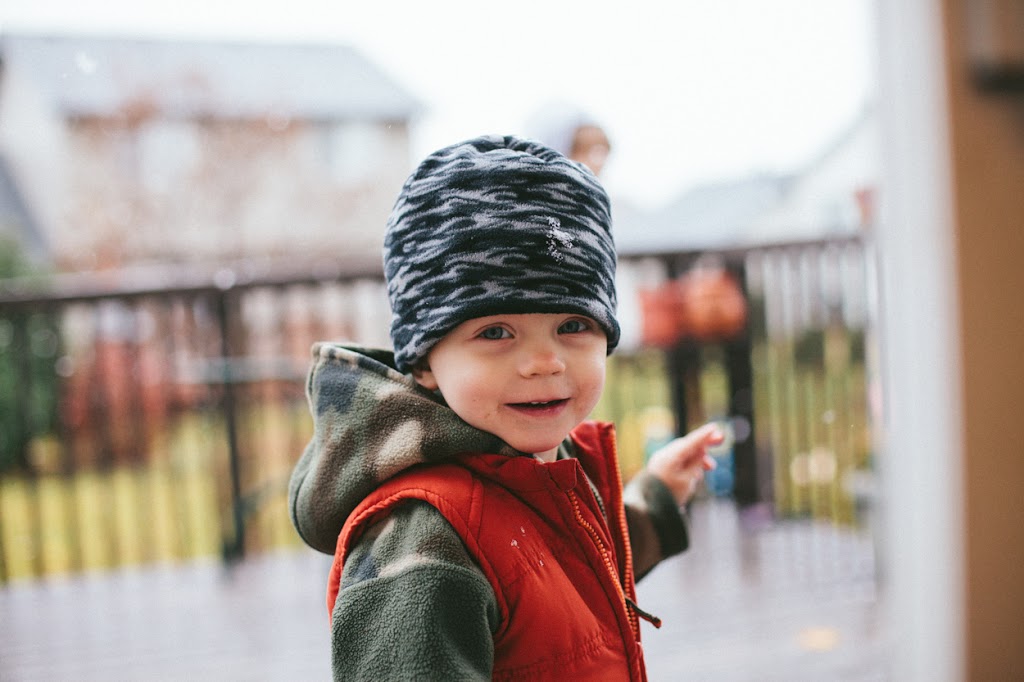 That face? That was my boy a year later.  And I don't take one smile, one day, for granted.
Now you do it too. Look for joy. 
Blessings on this day to you.
~Rachel
Author of The Brave Art of Motherhood
Images and original content are sole property of Rachel Martin and may not be used, copied or transmitted without prior written consent.