A collection of my real life mom notes.

I will remember that motherhood is a beautiful gift. I will especially remember this at 8:05 am after my world has turned to crazy chaos and I've realized a shower won't happen again today.
I will remember that whenever someone tells me that this is just a season that some seasons involve runny noses, throw up, potty training accidents, spilled milk, skinned knees, and many things that do not have to be favorite moments.
I will master steering the gigantic cart at Target and will be able to make turns with great ease and skill while holding onto my phone and an iced latte from Starbucks while quickly perusing the clearance endcaps.
I will give up and throw out the lone socks after six months.
I will think of library fines as my contribution to keeping the library in business.
I will not judge other moms.
I will keep all paper products in stock at all times.
I will not be ashamed that I don't use coupons. And I will celebrate the one time I do have one to hand to the cashier even if it was one stuck to the product that I was buying and I just had to peel it off. It still counts.
I will never label myself as "just a mom" and if I do I will read why being mom is enough.
I will keep artwork for just a bit and then will maybe take a picture and then will be willing to let it go.
I will remember to not purchase the red colored gatorade or pedialyte when my children have the stomach flu. In fact, I will stock up on clear gatorade or pedialyte for those very unfortunate moments in life. And I will remember that holding puke bucket and comforting a sick child are moments that deeply matter as they are truly giving of self.
I will not judge the interior of my vehicle with the interior of another mom's vehicle. I will instead embrace the wrappers, smooshed up fries between the seats, and stains on the windows as a badge of motherhood.
I will remember to smile at other mothers. To extend a hand, offer help, and to be a friend. Not a critic.
I will remember that when someone says to me whoa! you have your hands full! that most often they are trying to compliment me. And I will reply that yes my hands are very full. And smile.
I will remember that every single lane at Target has toys at the convenient level of my toddlers and on the reverse side magazines that I'd prefer their eyes not see.  So I will learn the skill of the redirect and try to  keep them focused forward at all times. Or else deal with the never ending barrage of questions asking for teeny Petshops or Lego sets conveniently priced under $5 or why there are pictures of girls in their underwear.
I will learn to slow down and see the world like my children do. I will celebrate the ants on the sidewalks, the paint on the table, the sun setting, the dog barking, the tower of legos, and all those ordinary moments that my children find as extraordinary.
I will always thank the baristas at Starbucks. Always.
I will remember that leftovers put in the fridge will more than likely not be eaten and that sometimes it is perfectly acceptable to throw away the tupperware holding the science experiment with mold inside.
I will learn the art of sleeping with toddlers that rotate like clocks in bed, with children who wake up with bad dreams, with kids that wake up for thunderstorms, and any other distraction that keeps one from sleeping.
I will learn to balance my yes and no answers. Sometimes. Maybe.
I will always determine the order for everyone in the car before proceeding to the drivethru lane.  Let me repeat that – I will determine the order before pulling up to the menu and then stumbling through an order and dealing with shouting children from the back of the vehicle begging for the cool meals.
I will learn to love the little things. Even if those little things are just ordinary things.
I will learn to give myself grace for all the times when I mess up. Because they will happen, but they don't have to define me or my day or my motherhood. Mess up moments teach me about life. They make me stronger. And make me realize that taking everyone to the grocery store while everyone is hungry is never a good idea.
I will be grateful for technology. Let's face it – iphones and smart phones are amazing. And Netflix? It's a gift.
I will learn to keep an emergency stash of chocolate, or coffee, or licorice, or anything that would constitute a good emergency stash of something hidden in my home. And I will raid it when needed without guilt.
I will not be afraid to be myself. I will live boldly. I will remember that comparing can eat away at joy.
I will not compare my middle of my story with someone's beginning of their story or their end of the story.
I will try to remember that motherhood is a gift. But, I will forget, and that is okay. And sometimes it might feel like spinning in a circle over and over and over again. But, deep down, deep down when they're sleeping at night I will allow myself that moment to breathe deep and feel gratitude for this journey.
I will live finding joy. In living a life that knows that joy isn't dependent upon perfection, but on the heart.
I will tell my children I love them.
I will be proud of what I do.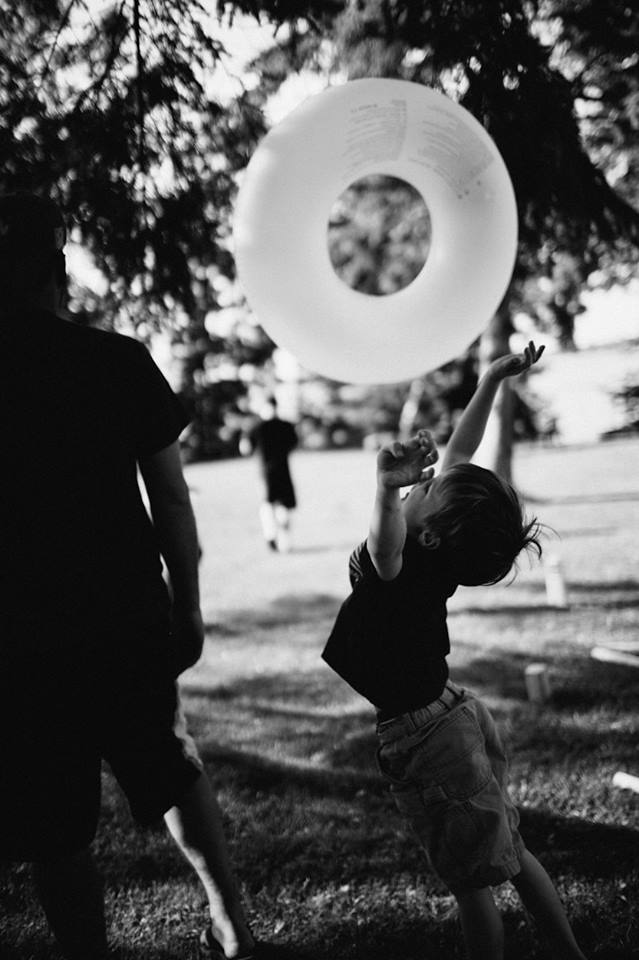 I will celebrate motherhood.
In the midst of an ordinary, and yet extraordinary life.
Motherhood matters. I matter. 
**** What are your real life mom notes? ****
All photographs used by permission and credited to Hannah Nicole.
Images and original content are sole property of Rachel Martin and may not be used, copied or transmitted without prior written consent.