A bit of mom reality. Bento boxes included.
The other day my middle schooler came home from school and told me he got a a demerit because he was laughing with his friends in the back of class. I told him to write a note and apologize to the teacher. I also told him that he needs to get his act together and not let this happen again. I hate those moments. They used to make me think I wasn't doing enough. Then I remember the bento box.
You see, I'm a good mom.
I'm trying my best. Holy moly, every day seems like another day of trying trying trying.
Sometimes I pack lunches and I go for the quick things – GoGoSqueez apple sauce or chips in a bag or Lunchables. I don't feel guilt about it anymore. I used to, mind you. I have underneath my counter really cute, expensive, colorful Bento Box containers that I bought via Amazon. I was so excited to use them until I discovered they didn't fit in the lunch boxes AND my third grader didn't want them. So now they're sitting there underneath the counter.
I went back to plastic baggies and paper sacks and sometimes convenience foods.
Bento boxes don't make me a mom.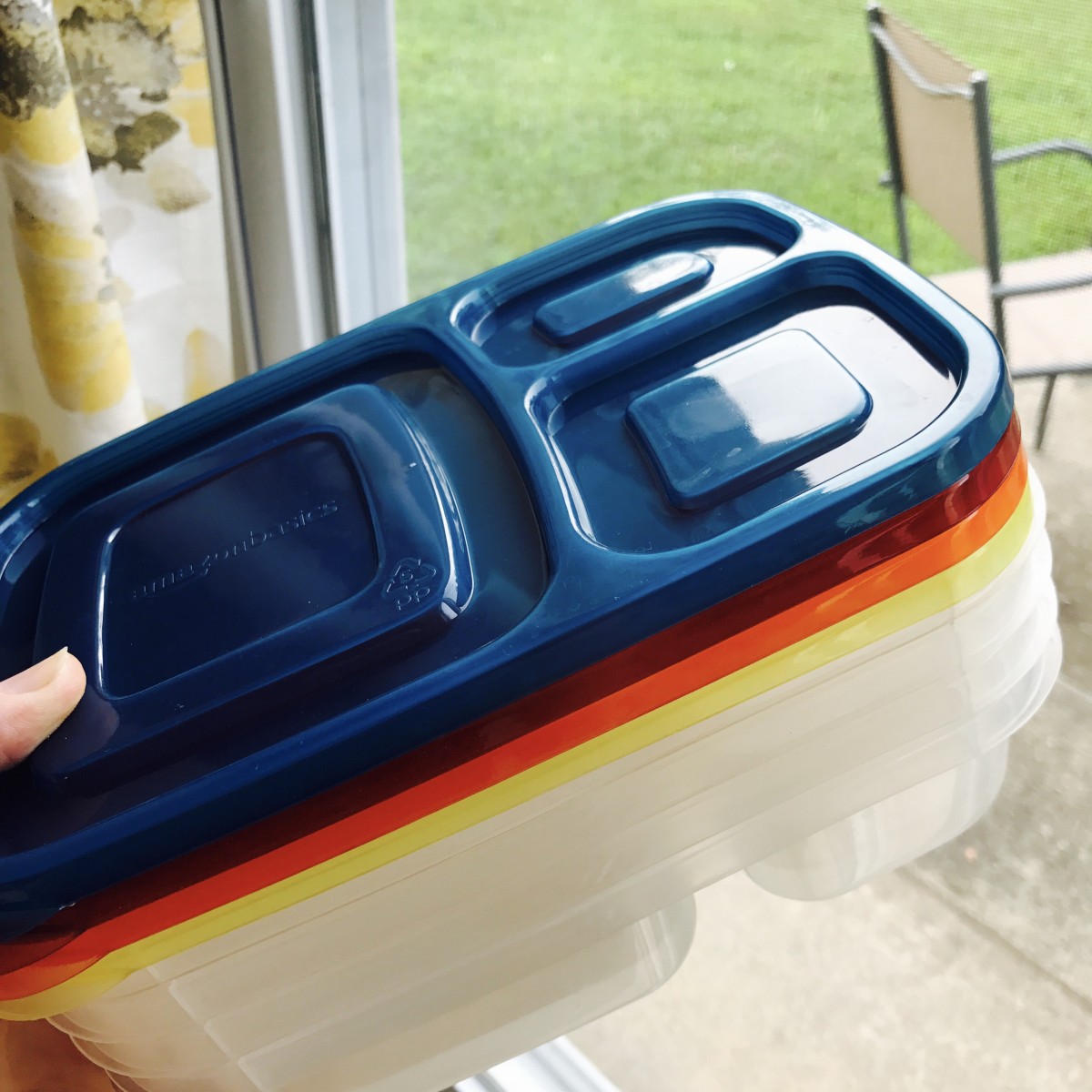 (those are the boxes. notice how unused they are please….)
Haha. What a statement. But really, listen.
This is about trying your best.
Which, as I discovered was a non Bento Box best. Which might be your best. Or not.
I think that maybe my best looks different than your best which looks different than everyone else's. My son Samuel has Celiac Disease so his packed lunch looks way different than the other kids. There aren't that many things that he likes eating so I pack what I KNOW he will eat. And maybe it will look like I'm just copping out buying convenience foods BUT I know he'll eat them.
That's just what motherhood is.
It's knowing YOUR kids so much that YOU do what is best for them. Not all the other stuff you're told is the best or you need to do.
Don't get stuck in the mindset of comparing. I've been there and it's just so hard to get out. And it's harder now than ever thanks to this big online social world of sharing our lives with everyone else.
You know what online is? It's like the humble brag section of life.
A humble brag. Get it?
You see, I'm probably not going to write about how today I was a great mom because I didn't lose my cool over the demerit and how I sat through ninety minutes of homework torture and managed to get the kitchen clean.
You know why?
It's not update worthy. It's just real life.
A real trying your mom best life.
So stop dismissing your best.
Stop thinking it's just what you do.
Stop comparing you to a social media ideal that is just an illusion.
Motherhood pushes and pulls and stretches at us. It makes us look at ourselves in the mirror and attempt to grade ourselves much much too harshly. You know what I tell my kids? I tell them to try hard and that sometimes even trying hard means that they won't be perfect.
The same goes for you.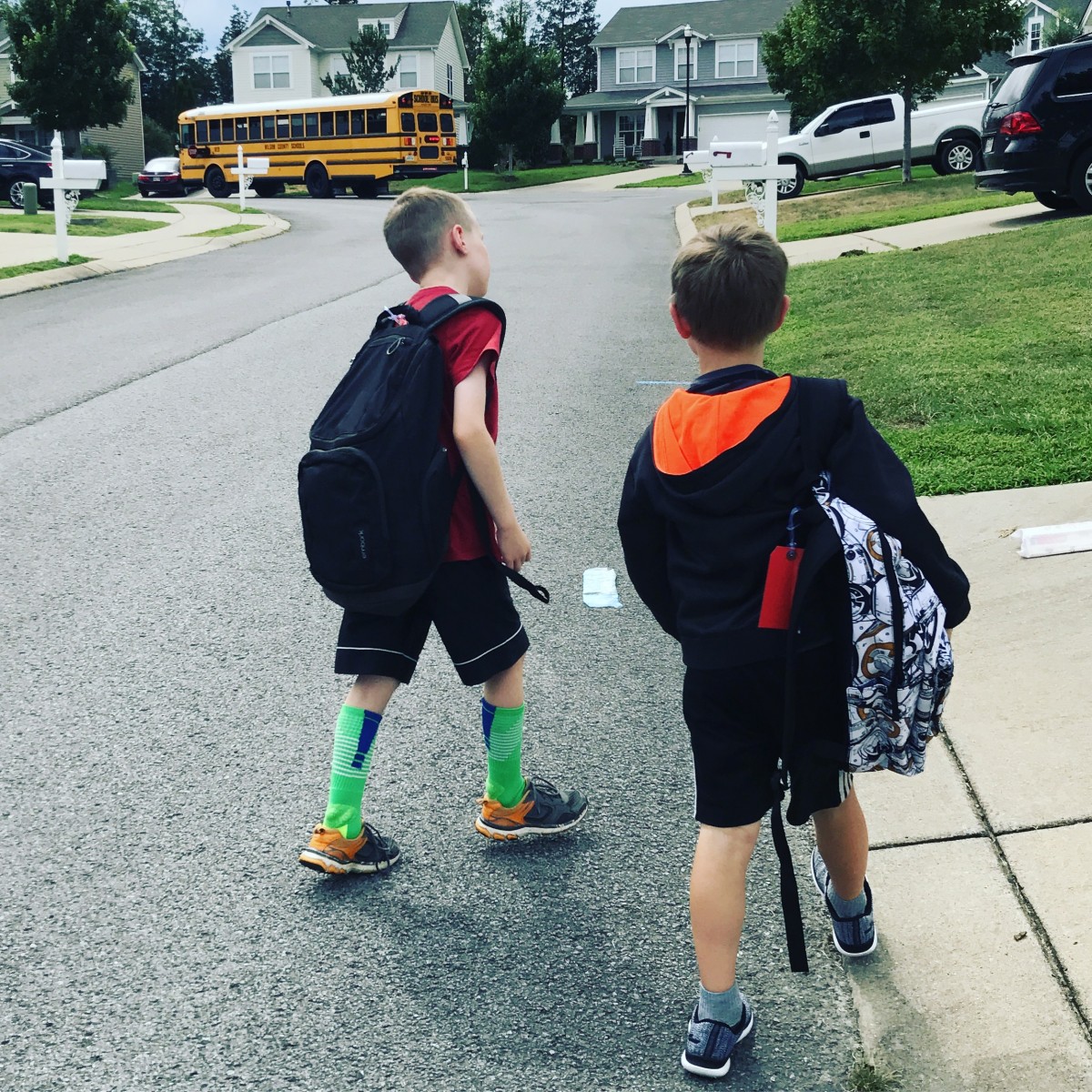 There's a reason motherhood isn't for wimps – it's not for all the days when our kids come home with A's and get their next belt in taekwondo – it's for those days when you've lost the permission slip, the bus went by, the baby is screaming, there's a late bill at the door, you've lost your keys and you just want a break but don't know how to even speak that. That's a good mom.
It's in understanding that while the Bento Boxes are amazing that they just might not work for your family. And then it's discovering what works, holding your head high, and loving you in the midst.
You are a good mom.
You're a good mom on the good days, bad days, normal days, crazy days, and all the days in-between.
It's not perfection that makes a mom.
It's the bravery to keep trying, to keep loving, to keep trying your best.
I know.
Today I sat on my front porch and waited for the bus to round the corner and as I saw my little one get off and run to me and hug me I knew what mattered the most.
It's not the containers, perfect grades, perfect choices, perfect anything.
It's us moms.
Showing up.
Trying our best.
~Rachel