The other day I was driving my daughter to work. We were late, it was pouring rain, and someone pulled out in front of me and out of my mouth came words that I would rather not repeat her. I tried to reframe them, desperately attempted to cover it with the radio (that's like cleaning up AFTER the surprise guests leave), but there it was out in the open and my daughter looking at me. I tried to think of words to cover up my snafu but to be honest that day I had had enough WAY before someone decided to not follow basic traffic laws and that moment was the last straw. She laughed. I didn't know what to think about that laughing part – was that good or bad? – but then she said,
Seriously mom, you're just real. It's not like I've never heard that before. 
Okay, while she's chill my internal dialogue went something like this way to go, Rachel. Aren't you supposed to be the one setting the example? Why can't you be like other moms? Or chill? So all of a sudden I'm categorizing good moms, what moms say, and deciding that because of my real I messed up. You know, and truthfully, it's not about swearing, it's really about this idea that I wouldn't even give myself a breath to be real.
I don't like feeling like I don't have it together. 
Now, fast forward a couple days and I am being asked on National Television (lets just digest that number for a moment) about the MASKS that we wear as moms and why. Okay so first, lets just be real about that too – we wear masks as moms. And I'm not talking about make-up or looking good or having nice things – I'm talking about that mask of thinking that good moms have it all together and therefore we can't share our real lives. Yes, the real life. The part behind. The part of us that struggles or is annoyed with motherhood or wishes that things would change or is going through relationship stuff. All of that real tucked behind what we see on the outside or what we present to everyone.
So here's a question: when did looking like we're all together equal being a good mom??
Because I'm going to tell you this – it doesn't. I'd add the swear word I spit out when the guy almost t-boned us on the way to Starbucks but since I try to keep the site PG I'll refrain but you get the picture. So don't go buying into the truth that good moms have it all together. We don't. And I say WE because that means me, you, and all the other moms out there. All of us.
You know what?
First I think the reason we want to be seen as having it together might not be bad and evil – we just want to be the best moms we can for our kids. I love them so much and want them proud of me. I didn't really like losing my cool in front of my daughter BUT I also know that I taught her something valuable. I taught her that motherhood is hard and real and that I can make mistakes and come back and try again and again and again.
In some ways, it stops the expectation of perfection.
There is no shame in NOT having it together. In fact, there is a great deal of relief from all the rest of us moms out there when we see another member of our community saying I hate homework or somedays I go crazy and I don't know why and then that bothers me or I need to sit in my bathroom for a break from the kids. I mean, seriously, that is real. So don't buy into this lie, this illusion, this march of perfectionism.
Back to this interview – so I'm sitting there telling them all that I hid behind masks because of this shame. Because somehow I felt like admitting I was real meant that people wouldn't like me, wouldn't be friends with me, wouldn't invite my kids over and so forth. Well, truth be told, that might happen. So don't let me tell you that being real means that everyone will love you. And if you read that, ignore that. But what I will tell you is this –  IF PEOPLE DON'T LIKE YOU FOR BEING REAL THEY ARE NOT YOUR FRIENDS AND WORTH YOUR AWESOME.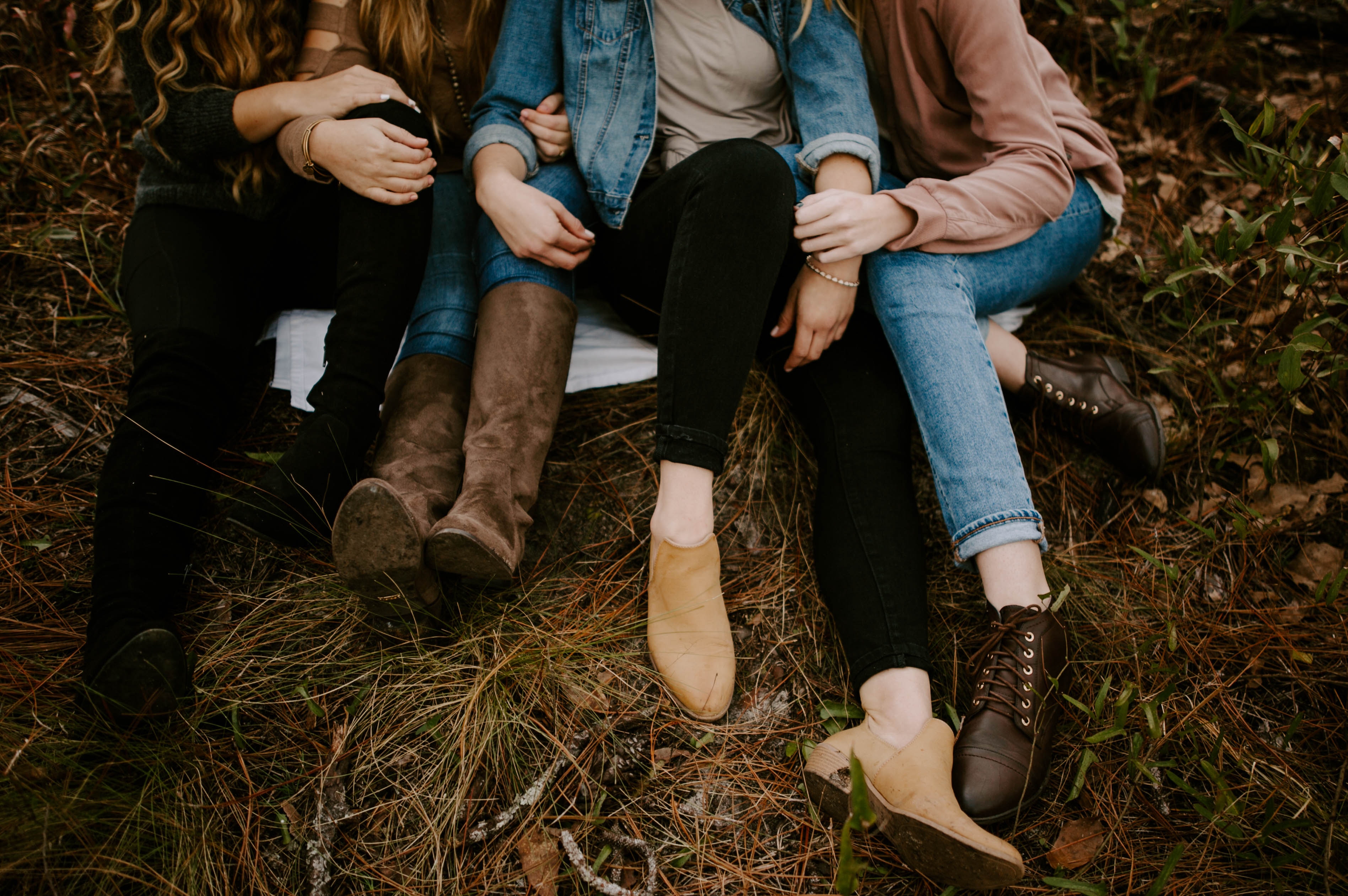 Really. Let that sink in.
Life is too short for fake. It's too short for people who only like the external of you and not the real you. Because I need a friend who understands that the places I feel shame, hurt, fear, awesome, hope, and normal are places of motherhood bonds. Not competition, not one-upping. Because if there is this hypothetical race to motherhood utopian – what's the prize? Are we better moms? Or are we just competing with self and driving each other to this place of loneliness?
If you wear a mask and your friends wear masks well then aren't we all kind of saying, only show me your best? Then what happens when we have a bad day? Or we just need a shoulder? And what about our friends? Don't we want to show up for them but we need to give the PERMISSION to be real. Think about that.
You see, I love you for you.
I know that might sound funny coming from me some writer here in Nashville, but trust me, it's true. I didn't go onto The Today Show and drop my mask for my own freedom – I did it for all of us – to show that there is hope, joy and awesome  in living  in an authentic way.
You are wonderful, beautiful and worth a life vibrantly alive.
So here's the deal. You don't have to put it down all the time. I get real life. I get that there are seasons and places and things to do. But what if you just let yourself see it and loosened its grip and challenged your friends to be the same?
Invite them into your house, past the dishes, and give them a seat at the table. No apologies.
Just real.
After all, my daughter, the seventeen year old in the van? She knows I'm real and one day, if she becomes a mom, I hope it gives her that same breath of freedom.
~Rachel
My book, The Brave Art of Motherhood, is all about living authentically, pursuing dreams, finding confidence and developing life friendships. You can get your copy here
Bookstores around you (send me a selfie of you and the book….awesome)