Remember when you'd get in trouble for saying the smell my feet rhyme? Now days it seems like the new rhyme is Trick or Treat, fishnet stocking feet, give me some of that zombie meat.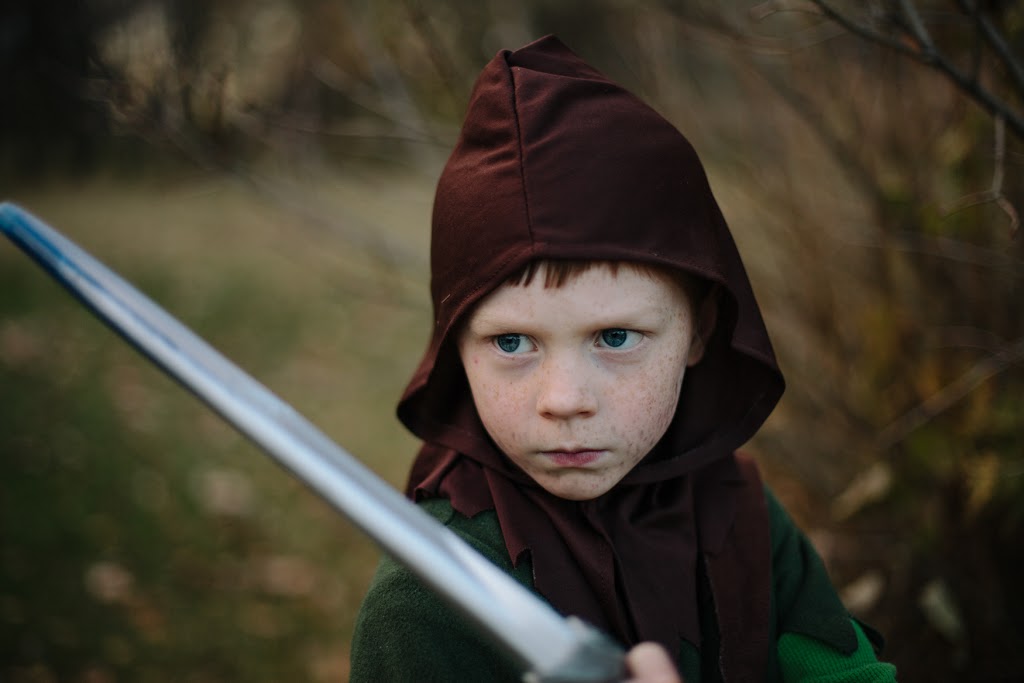 I am sick and tired of Halloween being turned into a zombie walking, demon dressing, blood dripping, sexy slutty, boobs hanging out, let's push the limits to the extreme event.
For my kids.
Honestly, if adults want to behave and dress that way and have fun with it – fine. That's the choice of adulthood. But not for my kids. They just want to be Robin Hood. Or Pooh Bear. Or something innocent.
I don't want to have to have them turn away when we pass the billboard for the Halloween store on the interstate with the women wearing barely anything (which is another topic entirely), who is giving a look that belongs on a porn movie cover, and then when you pass the sign just right also has several demons behind her ready to bite her, attack her, and suck her neck.
So not cool when you're four to see that while you're driving to Target.
(Honestly, it's not too cool when you're 39 to have to see that while you're driving to Target.)
But it's not just the billboards or the Halloween stores, who by the way, might have the coolest costumes for kids but I refuse to walk into them because of their poor interstate billboard marketing decisions. Now, I no longer can simply type in pirate costume without being shown the world's biggest collection of raunchy ridiculous outfits on the page or be pre sold on a page of costumes for zombies with blood spewing from their mouths and distorted faces.
I just don't think it's necessary for my kids to see that when they're looking for a pirate costume.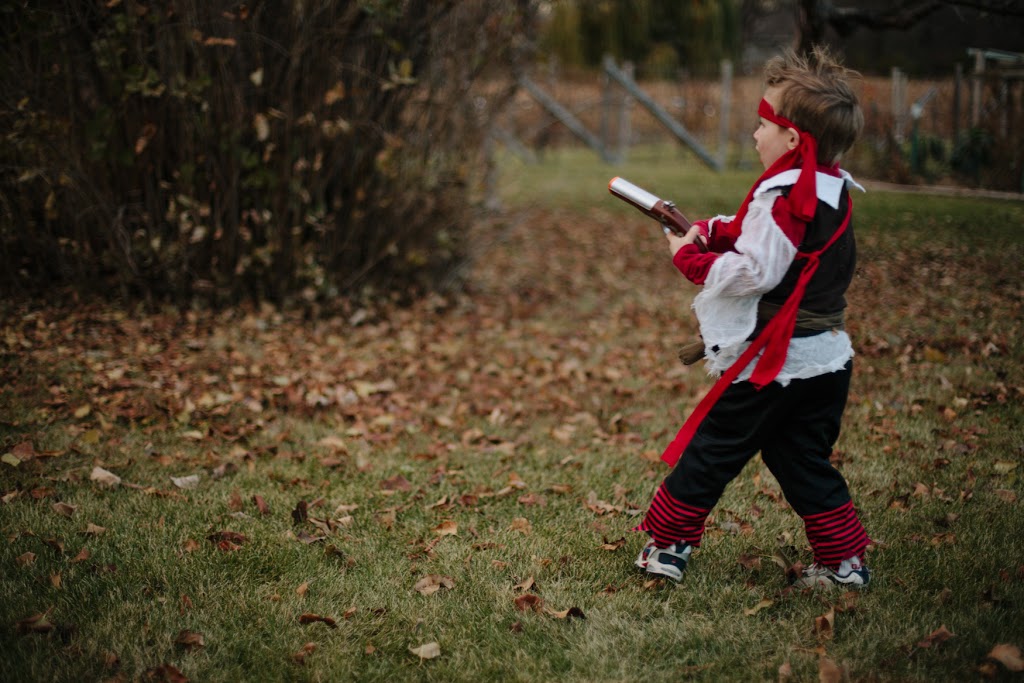 In fact, I don't want my boys seeing that at all. There is a reason that our movies are rated the way the are – G, PG, PG13, R and so on. Halloween? What's the rating for that now days? And, beyond that,  I don't want my boys thinking that's how women dress to get attention – because Halloween is all about attention and outfits and look at me then give me candy. You see, they're kids and their brains are still making connections. I don't want my girls selection of Halloween costumes have to go through the filter of is this provocative? slutty looking? and all of that. Can we just make costumes without making our seven year old look suggestive?
Can't we just make costumes friendly for kids?
Wait. Can we just not make Halloween a bit more friendly for kids?
Do you know that The Huffington Post will put NSFW on posts that are not suitable for work? I'm thinking that most costume supply companies on the internet need the same kind of warning. For kids.
Again. Us adults can make our own decision on how we want to dress, what we want to portray, and all of that. We are adults and that's the freedom of being an adult. But kids?  I just want to be able to take my kids into Target and to have them not freaked out by the numerous blood spewing items everywhere next to short skirts and fishnet stockings and women wearing almost nothing. I don't want to have to have my almost five year old not want to go by the Halloween stuff because it's so scary. They don't know the difference honestly. It looks like a man with his face ripped off and eyes hanging and dripping blood and screeches.
Come on. These are our kids.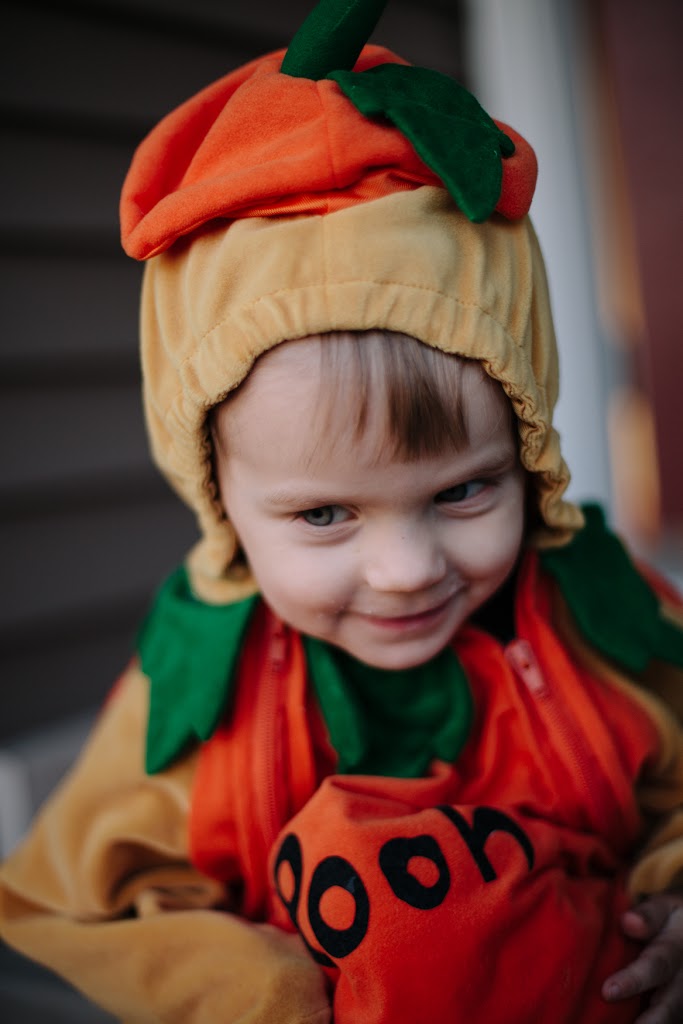 Part of the fun of Halloween is being able to look through the costumes and to pick out the perfect one for what you wanted to be. Well, really, the big part of it is getting the costume so that you could go get that pile of candy. But, you get the point. I don't even want to take them shopping for the costumes because we have to wade through large piles of absolute garbage in order to find the several costumes left that are appropriate for children.
I don't care really what us adults wear. I just want to be able to take my kids into Target and to have them not freaked out by the numerous teeth baring items everywhere next to short skirts and fishnet stockings and women with not much clothing on giving looks that don't belong on prime time television. We could debate Halloween and whether it's good or not – but that's for another conversation. I frankly don't want to even chat about that.
I just want this to be about the entire retail decision in America and what is placed at the front entrance to their stores and what our kids are exposed to. At Krogers in their costume section is this gigantic scary possessed looking pumpkin face staring down at you. Do our kids need to be freaked out when we're just trying to get milk?
And do know why retailers put all of that freaky stuff on display and sell it?
Because we buy it. 
So who will do this? Who will make the website where I bring my kids to so they can find an awesome Pirate hat or cheerleading outfit or Captain America costume?  Who will decide that they're not dressing their kids in outfits that don't They'll be exposed to the world soon enough. They'll get to decide that women shouldn't be defined on looks and that the world sells sex and that violence isn't something to be glorified.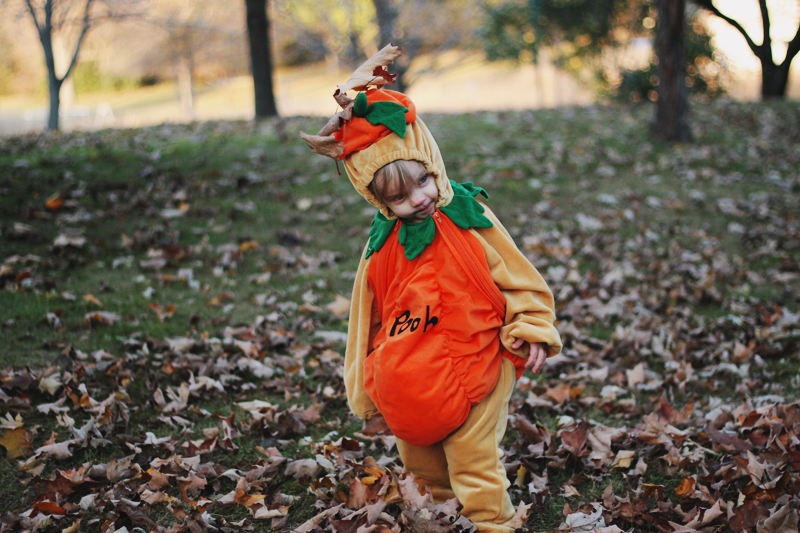 I think that's it.  And oh yes, I know I could just choose to not participate in Halloween. But Halloween can be awesome and fun for kids. Walking up to the door and wondering what in the world you'll get and being thrilled when they let you just grab a handful. (And not being so thrilled when it was the toothbrush or the penny.)  It's hanging out with your friends and getting to know your neighbors. It's talking and laughing and just enjoying each other's company. It's saying hello to the neighbor that you never even really new. It's smiling and telling kids that they look great and shutting the door and yelling have fun! as they walk away.
If you were to take a moment in time on Halloween night on the neighborhood streets you wouldn't see that evil that's sold in the store. You'd see good. Neighbors. Togetherness.
Listen. CVS made the decision to get rid of cigarettes in their stores because they are a health company.  I want to ask retailers to take a stand and to be like CVS and to be kid friendly.
But, we are moms. We don't need someone else to take the lead and to rely on retailers to make this decision for us. I really need us all to decide together that we love the awesome part of Halloween. Think of the memories – the good stuff – the excitement of trying to scarf down that bit of dinner before you'd walk with your friends. The pretending, the laughter, and all of the awesome.
That's what it should be.
So the challenge? Think of clever costumes. Celebrate the community. And show retailers what matters most. We can do this. We have this power, friends, for real.
Until we decide to put our dollar on clever and fun retailers will continue to drip blood in aisle thirteen.
And our kids will have to look away when we get the milk.
~Rachel