Sometimes it's not even eight in the morning and the craziness has begun.
He called me a bully.
Everyone is too loud.
I don't want to wear that shirt.
Leave me alone.
Can I play the ipod right now? (when the rule forever has been no media until 2:30)
I'm hungry but I don't want that cereal. 
He's looking at me. (yes, for real)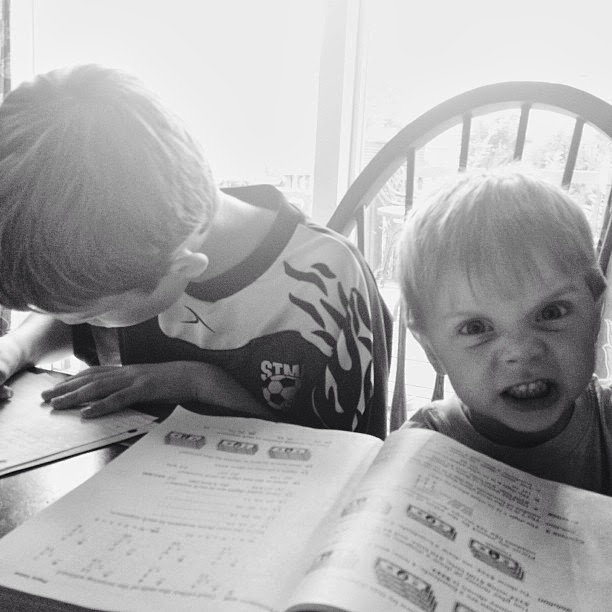 Then there's the kitchen.
(Isn't always the kitchen? Sigh…)
Dishes waiting to be put away that were supposed to be put away last night and a counter with mail on it waiting to be sorted next to apples with two bites out of them. Or the laundry or vacuuming or the still waiting summer clothes to be sorted and stored and the large oversized Rubbermaid tubs from Target with winter clothes still waiting to make their way upstairs or there's that list that is just full of things that were on the list to complete yesterday.
Then there is the holidays. So that adds just a bit of pressure. Let me take that back – it adds pressure.  I have heard but they have their tree already at least twice an hour for the last three days.  I look at my purchasing of gifts for this year and I humbly realize that I have not purchased even one.
(Want to know what I think about Christmas? Read 25 Things I Want My Kids to Know.) 
It can make me wish for three cups of coffee by 8:30 in the morning.
Sometimes I wish I was like Mrs. Incredible from The Incredibles – with the ability to sit at the table at hold a conversation and keep everything under control and smile at those little kids of hers who are racing around the table. But, well, truthfully, I'm not. I'm often wishing for Starbucks to deliver and that I had crazy patience, but I'm really wondering how in the world I'm going to make it to 8:45 am.
I don't really want to be the mom that is overwhelmed or tired by nine.
But, it's easy to let that happen or to feel that way when order turns to chaos in minutes.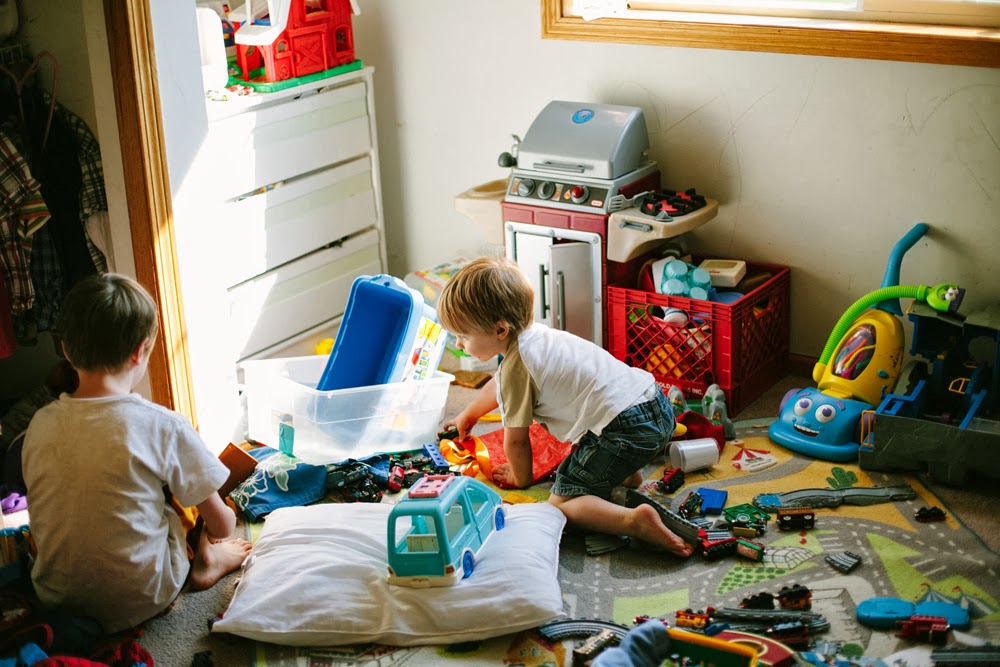 I know you probably feel this way too – you're looking at your life and wondering why caked on macaroni and cheese in a bowl that should have been rinsed yesterday but now is sitting on your counter waiting for you makes you so frustrated.
Or why every single time they go outside they have to dump out the bucket of gloves and that there never seems to be a matching pair. I mean, seriously, that wasn't in the What to Expect When You're Expecting Books.
I don't think anyone ever told me that sometimes there would be days where every single member of the family woke up on the wrong side of the bed. And let me tell you – that's a talent – because almost everyone's beds are against the walls. I don't think they told me that children can fight over the silliest little things and that you will spend your time trying to decide what is fair or whose turn it is or trying to decide if someone really looked at the other one and gave a mean look.
Motherhood is often this treading water, dealing with throw up (or trying to avoid it with massive handwashing and hand sanitizer scrubs for all of winter), negotiating over whose turn it is to use the ipod, rushing out late to work or soccer or where ever, days full of the same old thing. It's full of days of answering questions, sweeping the floor again and again and again, racing through Target for just a few things and getting to the back of the store with a full cart and the potty training child all of a sudden who needs to use the bathroom immediately.  It's full of helping with homework and wondering why in the world those math facts aren't sticking in your 9 year old's head,  working hard for your kids at home or at work or volunteering, and all sorts of crazy normal motherhood things.
It's also normal to sit in the living room and wonder what in the world am I doing right now and why is the three year old out negotiating me with regards to tshirt choice?
Moms aren't made to be superheroes.
Moms are real.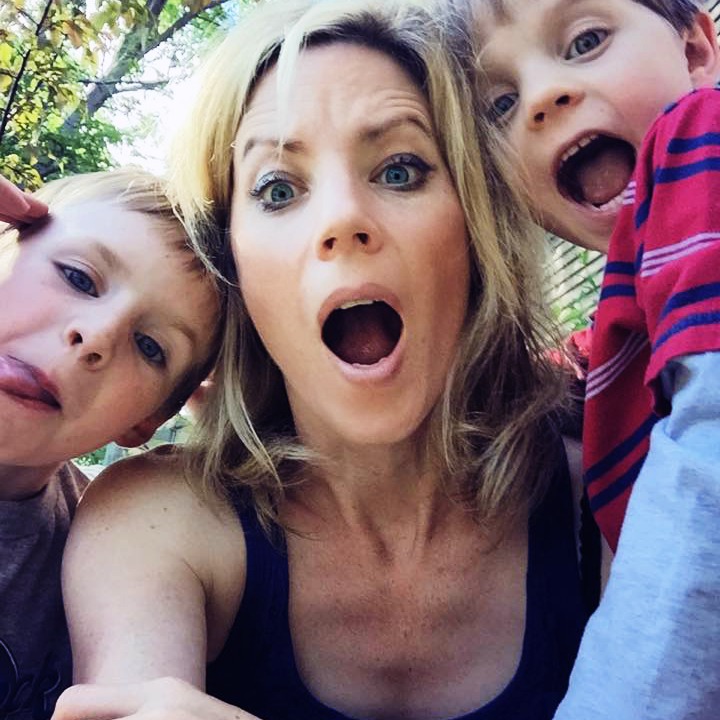 And honestly, being real might be the coolest and most powerful superhero there can ever be.
Moms are like superheroes in disguise.
Think about this:
You have the ability to negotiate and deal with two children who have both decided that they are right and you come up with a solution that would make Solomon jealous. You can get kids into the van, strap them in, and still make it to class only three minutes late. Or early on good days. You know exactly how to wipe faces, wipe counters, and wipe down tables that have remnants of spilled milk and hot chocolate spilled there from kids who just weren't neat. Or who were arguing because their sibling was sitting a little bit too close and that led to bumping of each other which led to hot chocolate on the table.
You can look through a basket full of laundry and immediately find the clothes that are needed after your ten year old has informed you that those clothes aren't anywhere to be found. You can handle multiple questions, negotiations over bedtime, laundry timers beeping, laundry piles that block the doorway, knocks at the door, emails overflowing, paper and homework stacks, answers to why, why not, it's not fair, how come, when, and I don't want to.
And you don't just do this once.
You do this, you handle this, you deal with this every single day.
You may feel overwhelmed, tired, or that you can't do this.
But the truth is – you are strong.
You are amazing, powerful, a warrior of a woman, in the every day normal.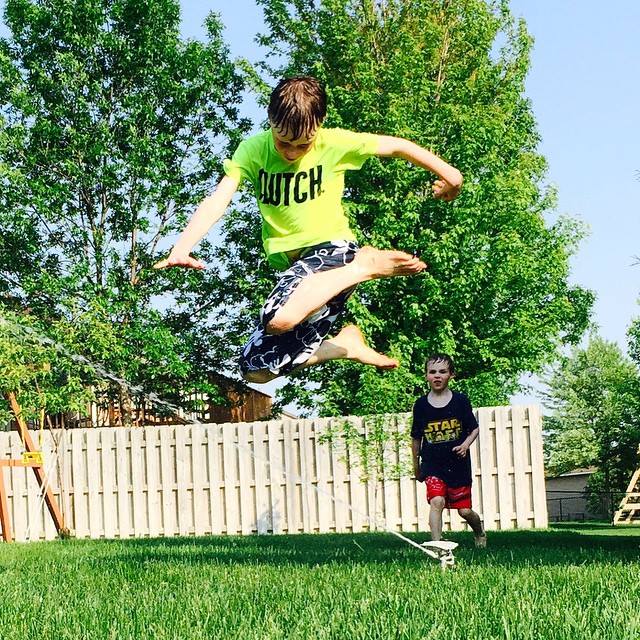 I know, us mothers have had to do this forever, this motherhood thing. But, just because we have had to do this doesn't mean that it's easy or not to be celebrated. Do you know why? Because for you and me and the mom next door and the mom ordering the triple espresso in Starbucks and the mom in Target with the kids throwing a tantrum on the floor or the the mom who doesn't have Christmas presents yet and doesn't know how she's going to get them or the mom whoever – well, for all of us, even though motherhood has always been around for us it's new.
Motherhood is a new journey for every single mom.
You and I and all of us have had to learn how to be brave, how to fight, how to deal with kids who grab cereal with the cover open and spill it everywhere, how to stand up for ourselves, how to negotiate, how to manage a home, how to not compare and just live,  how to deal with the same question which has the same answer a million times infinity times a day, and all of that. You've had to learn it all. One day, one step, one morning, one negotiating afternoon, one moment after a time. You've had to learn how to mother in a world of expectations, should have's, could be doings, facebook status updates, and sometimes a celebration of perfection when honestly we need to just celebrate being real.
You are a superhero called a mom.
You maybe feel like you can't handle all of this. But, you can. You'll pull up the bootstraps of motherhood and you'll keep going. And you will not be perfect. But, you will be the best you that you can be. And that you, that mother, will make mistakes, but will give yourself grace, and will learn and move on and fight for your kids.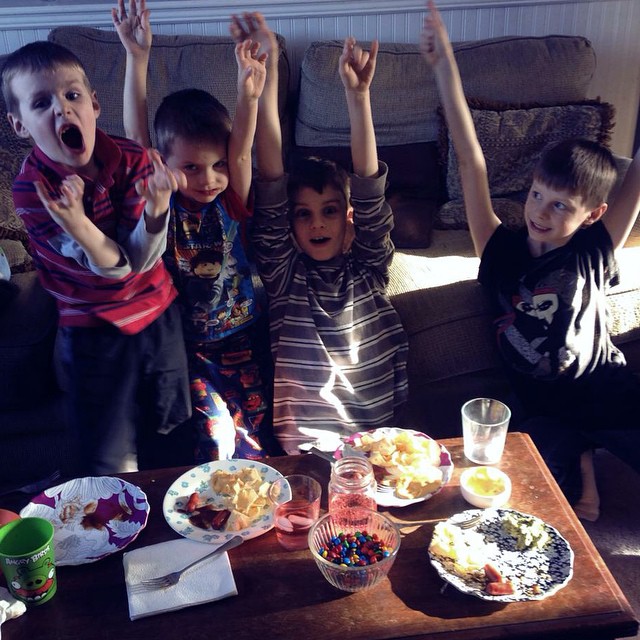 So today, today when you say no yelling or go to your room or look at a kitchen that was clean 15 minutes ago that now looks like you never clean and all of that remember that you are doing amazing things. You are the one who at the end of your days can look at those little people who are now adults and you will remember how did it and you will see that you were amazing.
Breathe. Breathe deep. Step back. See all you do everyday.
You are awesome.
For real.
You superhero called mom in disguise.
(and if any of you has the magic answer for the keeping of things fair let me know….)
~Rachel
images and words are sole property of Rachel Marie Martin and may not be used, copied or transmitted without prior written consent.