I stood in the kitchen and surveyed the mess. It was a mixture of rubber bands scattered about, not even close to the bucket or the rainbow loom, chili beans spilled on the stove, paper snowflake remnants, hot chocolate packets, pencils, and just those every day things cluttering up the space that three hours earlier was spotless anybody could just drop in clean. I could feel the frustration welling in me – the thoughts of don't they care that I just cleaned this room and how hard is it to wipe up the counter and why in the world did I ever by 3k rubber bands for them for Christmas? (tell me I'm not the only one with the overabundance of overpriced rubber bands that multiply in one's home.) There was paint on the counter and paintbrushes littering the ground and me standing there in that space, the once perfectly tidied space, getting ready to start again.
I was tired.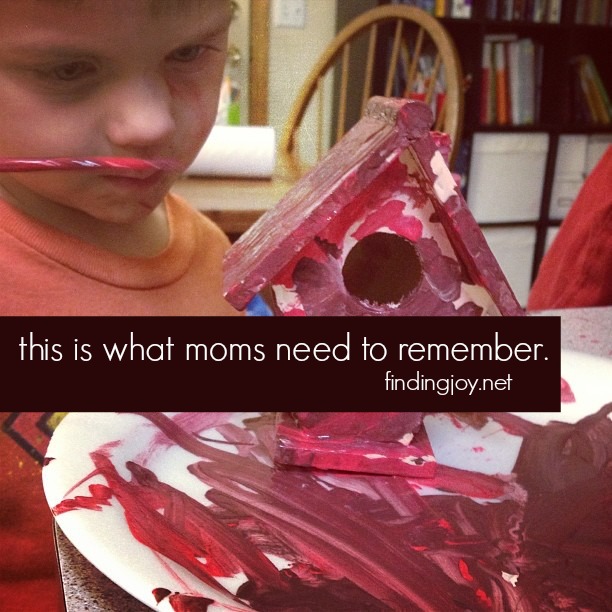 Motherhood is tiring. It's beautiful – like the moments when those colorful sparkly rubber bands make it onto the loom and get woven together to make a bracelet that is proudly presented to you. But, it's also tiring and full of moments where you stand in the kitchen and stare at the work and just want to throw your hands in the air and whisper or shout
I quit. 
Even though deep deep down you're super grateful for the moments of paint, and don't really care about those rubber bands or the paint that is now on the side of the cabinets.
One, two, three, four, five… I started picking up those bands, those silly expensive rubber bands, the ones where I think why didn't I come up with the genius idea for the Rainbow Loom and then I wouldn't have to clean up this silly mess? I know I should have had them help, but sweet moms, I know you relate, it was just easier in that moment to do it myself. Less arguing, working, dealing, and that. I just wanted a clean kitchen.
Motherhood, my friends, is a collection of moments like these. Moments of beauty and joy mixed with moments where you're simply feeling overlooked and tired. It's times where you are the proudest mom on the block and in the next breath you're upstairs wondering why that same child just slammed the door to their room in your face. It's filled with moments where you're the best mom ever and moments of I hate you's and this is the worst day ever. It's moments where you scrape the bottom of the peanut butter jar hoping to make a sandwich, moments driving through the fast food line, moments of tying shoes, rocking babies, reading to toddlers, teaching four years olds, wiping sticky faces, helping with geometry, and all sorts of every day things smooshed into these thing we call motherhood.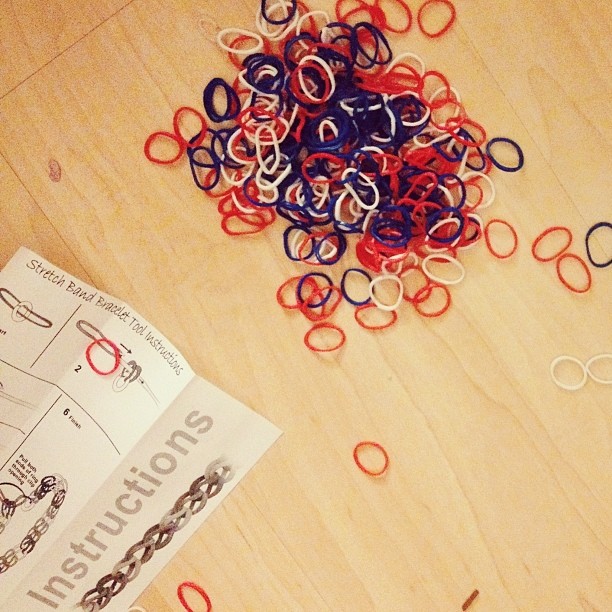 You're tired. You're amazing. You're practical. You're real. You're wondering if it makes a difference. You're hoping you're doing enough. You're wishing for the instructional manual that you won't really get until your kids are old. For now it's like a bunch of those bands scattered about and you're still constructing the story hoping it turns out right.
You know what your kids need?
They don't need the perfect mom.
They need you. And they need your love.
You, in your perfectly imperfect state of motherhood, are the one they need love from. You're the one who wipes away the tears and looks them in the eyes and tells them you can do it and I believe in you and I'm proud of you. I know you can. You're the one who scrapes that peanut butter from the jar so that they can have a sandwich. You're the one who tucks them in at night. You're the one that gives and gives and gives and gives and sometimes goes to bed so exhausted only to wake hours later and start again.
Sweet mother. I know you're tired sometimes. That is okay. That's normal. I know that sometimes you're overwhelmed with the to-do list, the realities of life, the bills, the keeping up with everything. That is okay. That too, is normal. I know that sometimes you wonder if you're a good mom or if you're doing everything you should be doing. That is okay. That's normal. I know that motherhood, even though it doesn't seem like it should be so hard, can be incredibly frustrating. That is okay. That's normal, too. It's okay.
Listen to me. Remember even with that you're doing a great job.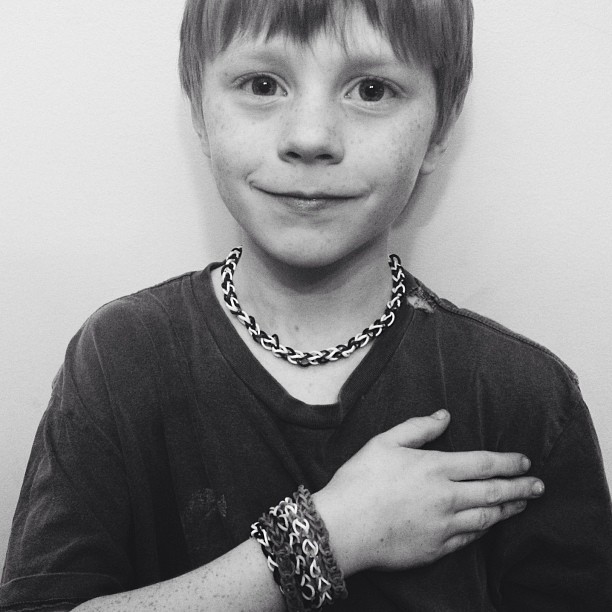 Love your kids.
Love them even when sometimes they don't feel very loveable. Just be mom. Be the one that's there for them. Be the one that knows that she's not perfect, but still keeps trying. You know why I know you keep trying? I get emails and comments and notes from you telling me how hard you try. Or how much you needed to read words about days when you feel like you want to quit but simply needed a reminder that you can do it. That's a group of women, of mothers, who love their kids. Remember that.
I want you, as this year comes to a close to not look at the list of things that you could have done or should have done or never got to. Instead, I want you to look at all of the amazing things that you did accomplish. And I'm telling you – those amazing things probably won't be the huge things in life. Those amazing things are the little things. Sometimes those little things, those little moments are the moments that matter most.
Celebrate the late night rocking in the rocking chair. Celebrate the times sitting at the table working on school work night after night or day after day. Celebrate the moments on your knees looking in their eyes listening to their stories. Or the times you counted to ten behind the bathroom door and gathered your resolve and tried again. Or the constant work that you did that really matters – the laundry over and over again, the bathroom cleaning, rubber band picking up, dish washing, sorting of toys, and all of that stuff that you do that sometimes feels lost. Celebrate the reading of books, the gathering of courage, and the times when you sat in the yard and just watched them play.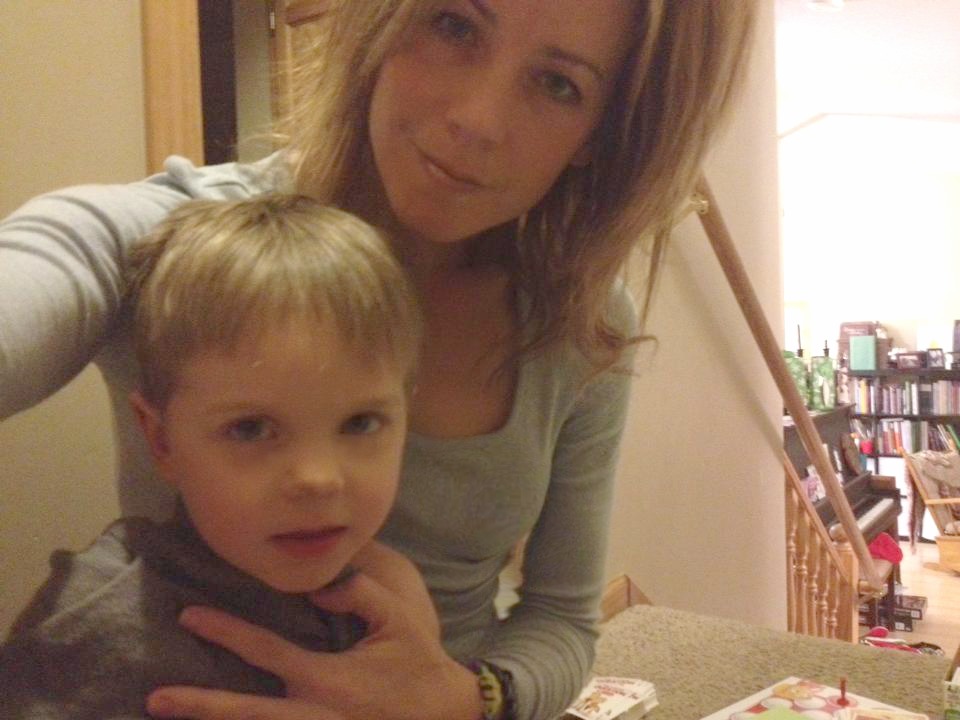 Motherhood love.
Found at the top of stairs, late at night, loving on your kids when they should be asleep. It's in doing exactly what you're doing right now – even in wondering if it's enough or if it makes a difference. It's the little things, my friends.
Love them. Keep doing what you're doing.
Remember – It is all beautiful.