Today, on facebook, I read these debates about the Biggest Loser contestant, Rachel, and all the weight she's lost. I read comment after comment about her being too thin and looking unhealthy and all of that.  Some of them were concern over the level of weight loss or if it was too quick or if she was healthy. And then, sprinkled in them, were comments about her appearance laced with a bit of judgment.
After a bit I  wanted to simply shout, enough!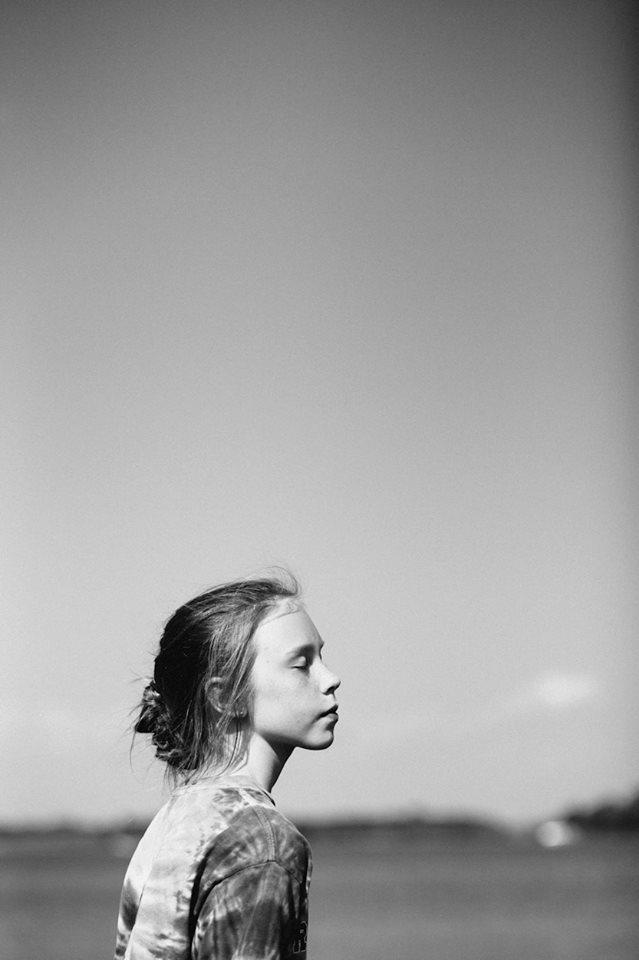 Not because one side was right or wrong or in between. But, enough, because that girl Rachel is a real person. Real feelings. And she doesn't deserve to be bashed in any way. In fact, I even read comments from some who basically called thin women not sexy, not healthy, etc… Well, truth be told, you know what? I'm rather thin. And I don't believe it to be fair to categorize women in any way based on appearance – thin, overweight, normal, or whatever one is. Who am I to determine beauty? What's sexy? What's right?
This weight thing was dividing people.
My daughter above? I don't want her to see weight as a definer. I want her to see beyond that and see the person no matter what the weight and where it falls on a scale.
I guess I'm writing about it because the discussion, if it's not respectful,  doesn't benefit women at all. We can't resort to defining beauty in these ways. All it does is create a divide between us. And as women, in a culture of crazy standards, we need to be stepping back from line drawing and instead embracing each other for the beauty that we each have. When I think about the comment about sexiness and slenderness being linked my heart actually hurts a bit because it's categorizing. Is it fair to categorize a woman based on her weight? No matter what her weight is?
I think not.
In fact, I know not.
I think it's appropriate to discuss weight issues, weight loss, diet, the stress put on contestants of the Biggest Loser and so on. But, we cross the line the second we start categorizing and judging large groups of people based on weight. Truth? There are some women who are just simply slender. Weight is hard to gain. I'm one of them. Does that mean that I'm not healthy? No. It is just the way I am. And there are other women on other ends of the spectrum and in between.
We need to stop.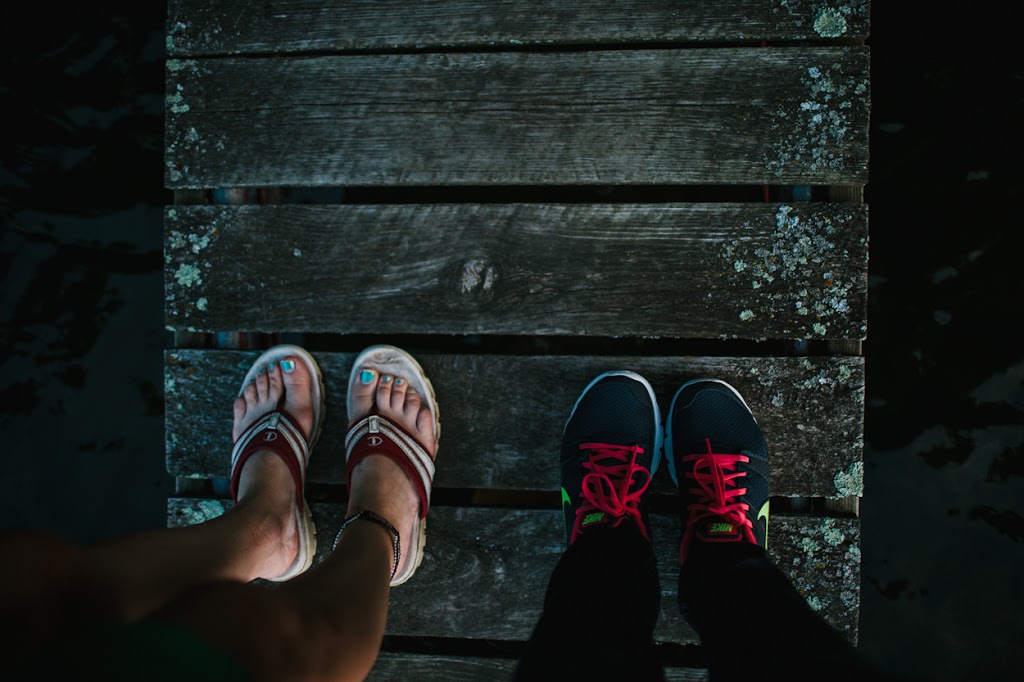 This world is a world of labels that divide. Homeschooling versus public school versus private school. Even in the homeschooling world there is unschooling versus classical education versus relaxed and on an on. There's attachment parenting, vaccines, circumcision, breastfeeding, organic, coparenting, cosleeping, and thing after thing after thing. These things are choices. And we as women need to be respectful of others. Does that mean we agree with them? No. I can have my own beliefs. You can too. And you should. But, it does mean that we are respectful.
The second we lose the respect and start to become dogmatic about our beliefs is the very moment that we stop seeing the person as a person. That winner of the Biggest Loser? She took control of her life. Can we discuss weight issues? Yes. But, no matter what, she deserves respect. Bottom line.
She gets up like we do. Goes to bed. Deals with day in and day out things. And has feelings.
Women. We must respect each other.
We must be a culture of women that looks across the table and doesn't feel threatened by the other. We need to talk well of each other and temper our words remembering that even if the other person is so opposite of us, they're still  a person. It's so easy in this digital age to lose that truth – that hand in hand, sit at a table, work side by side, building a life together friendship that women have had. Now we live in a nebulous age of pictures, instagrams, articles, pins, photoshop, and all this stuff that creates a layer between people.
Remove the media, the layer, and it's still two people face to face.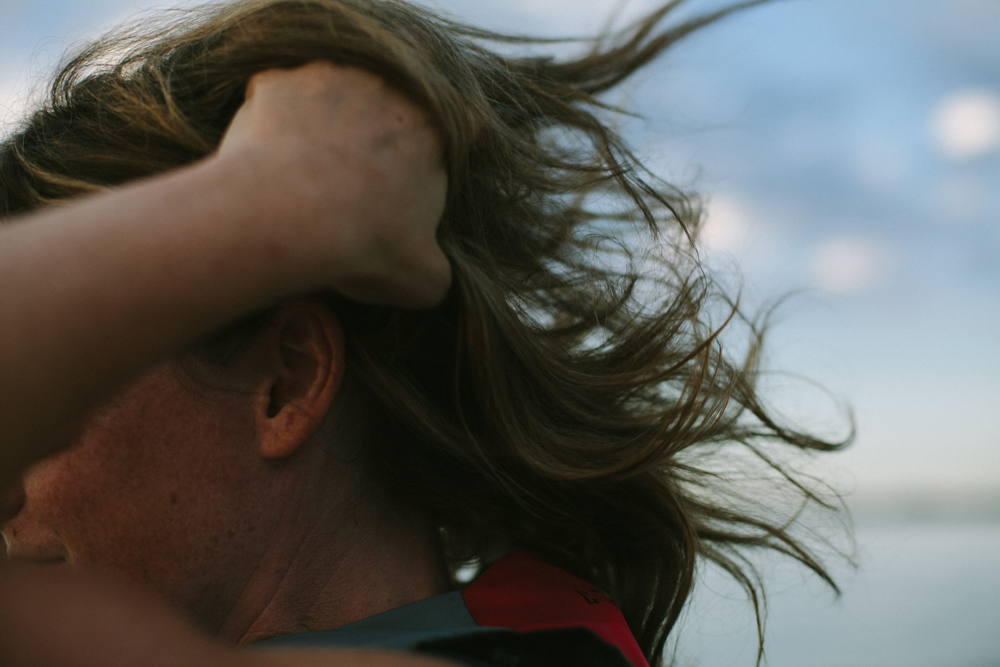 I write to moms. And I'm always about not dividing. There are too many tough things in this world that we all have to walk through. Let's not get dragged down in things that don't benefit the other. Let's remember to respect others. Let's look at each other and not make blanket judgements.  Let's learn to look at our differences as things that should be celebrated.
Discussion, dialogue, and learning are great. Statements about beauty, standards, and worth that are dependent upon outward appearance are not. As moms we are a powerful example for our children. Let's model grace. Understanding. Not judging differences.
We are never all going to fit the same mold. Thank goodness. Thank goodness there are some of you who can be a voice for bottle feeding. And others who can be a voice for breastfeeding. Thank goodness there are some of you who homeschool and others who private school and others who public school. Thank goodness for single moms. Married moms. Thank goodness that we're not all identical.
That's boring.
Let's celebrate us. No more bashing.
Let's dialogue about the good. And learn. And grow. And be an example.
That's what we need to remember.
And to you, Rachel, I stand up and congratulate you for your accomplishments.
*******************