Let's call this your wake up call.
Please stop excusing taking care of you.
You take care of your kids, right? I know, or at least I guess, that you're like me and schedule those well-child visits and dentist visits (that seem to roll around all the time) and eye exams. We help our kids with homework. We volunteer. We make them brush their teeth and eat good food. We teach them respect. How to clean their room.
And yet, so often, we fail at us.
Yes, I'm going to use that F word.
Fail.
At us.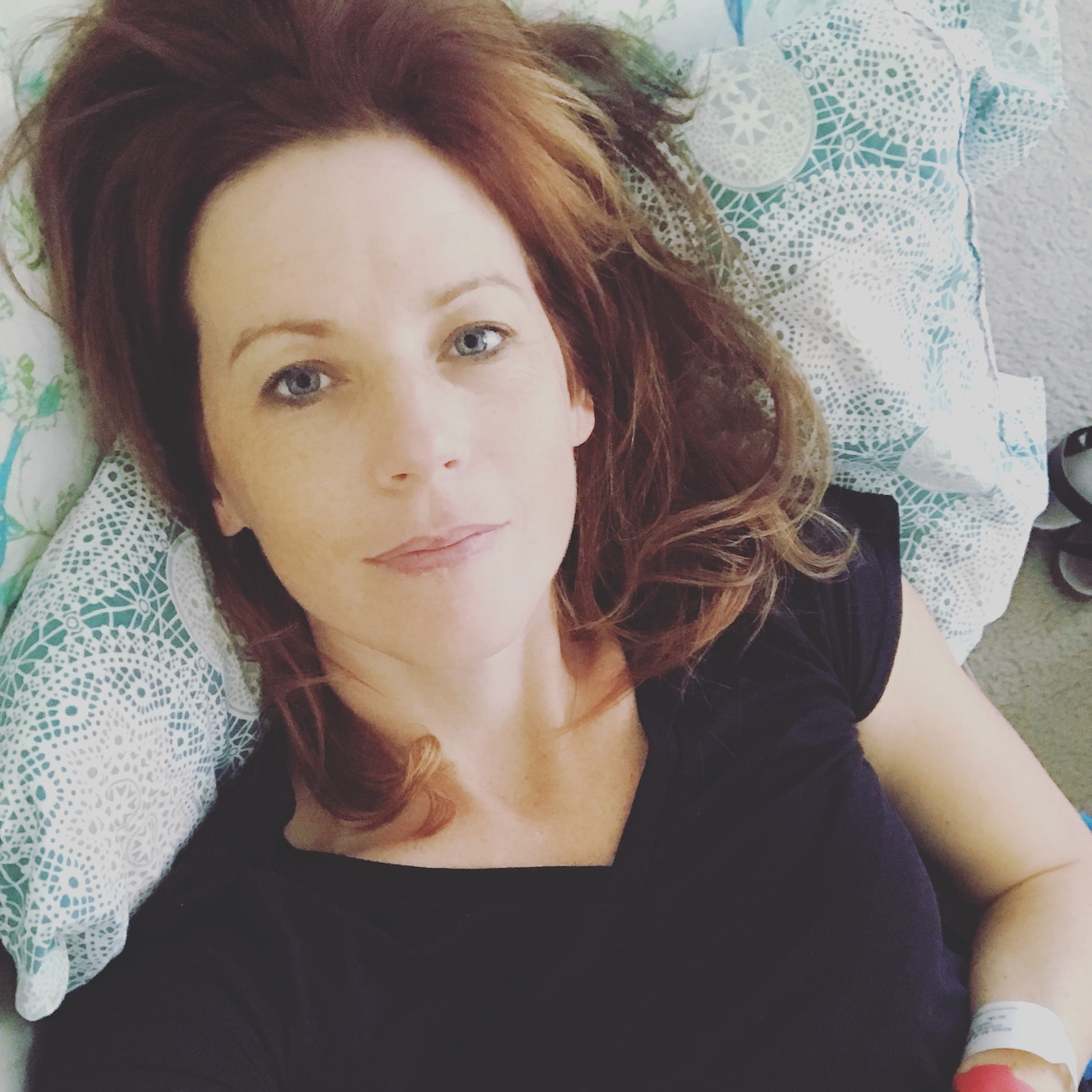 And I know, if you're like me, you'll come up with eight-five reasons why you haven't gone to the doctor or started to work out or changed the eating thing. And after all, if you're talking about feeling tired, you're probably like me an will chalk it up to "just being a mom." Well, I need you to stop. And I need you to be the person that looks at not only yourself but also your friends and pushes each other to take care of yourselves.
Listen.
I've been tired, like worn out walking up the stairs tired taking a couple naps and needing coffee to survive tired for months.  And yep, I reasoned it was "just" because I was a mom. I could list ALL of the REASONS I thought I was so tired. All the mom and work reasons. But do you know the real reason?
I have iron deficiency anemia.
And do you know that I was unaware, or at least semi-unaware to the severity, because I put myself on the back burner. I did. Even after ending up in the hospital seven months ago for bleeding issues which pointed to anemia. But I got busy. Moved cross country, van fire, life, kids in school and so forth. Every. Single. Reason. To. Forget. Me.
But I didn't take care of me. I kept pushing, kept fighting, kept dismissing everything.
But here's the real deal – don't our kids DESERVE a mom at her best? 
Let that sink in for a bit. Because it's sunk in deep. And don't think I'm on a soapbox just for you – I'm preaching to myself. My kids had a mom who excused her symptoms and worked at half capacity. If it was my kids feeling this way I would have had them in a clinic and would have been fighting for answers.
So stop making excuses for not taking care of yourself.
I mean it.
I know it's not the fluffy glittery blog posts about motherhood decorated with mantras of you can do it and cheers. This is, instead, a kick in the pants wake up call for you. This is me looking and you in the eyes and reminding you of your deep importance. And that importance means the you take care of you. And I'm passing the buck from you to tell your friends too.
Some tired is not normal. It simply isn't. My tired, with a ferritin iron level of six, is not normal. My body is not functioning the way it was designed. Not because I'm a mom, but because I let life and all the busy of life create an excuse for me to ignore me.
Please don't ignore you anymore.
You and I have one life to live.
Take care of you. Visit your doctor. Get your well check up. Paint. Run. Laugh. Live your life with vibrancy. Start working out. Not tomorrow, because it's always easy to put your importance on tomorrow.
But today.
Your kids need you. This world needs you.
Take care of you.
No more excuses.
~Rachel
ps. since writing this I've still battled my iron deficiency anemia and yesterday ended up having surgery to have a uterine polyp removed which they think was part of the cause. I could have sat on the side burner, could have put everything off, but my kids need me healthy. Is surgery convenient? Never. But not getting to that point could be worse.