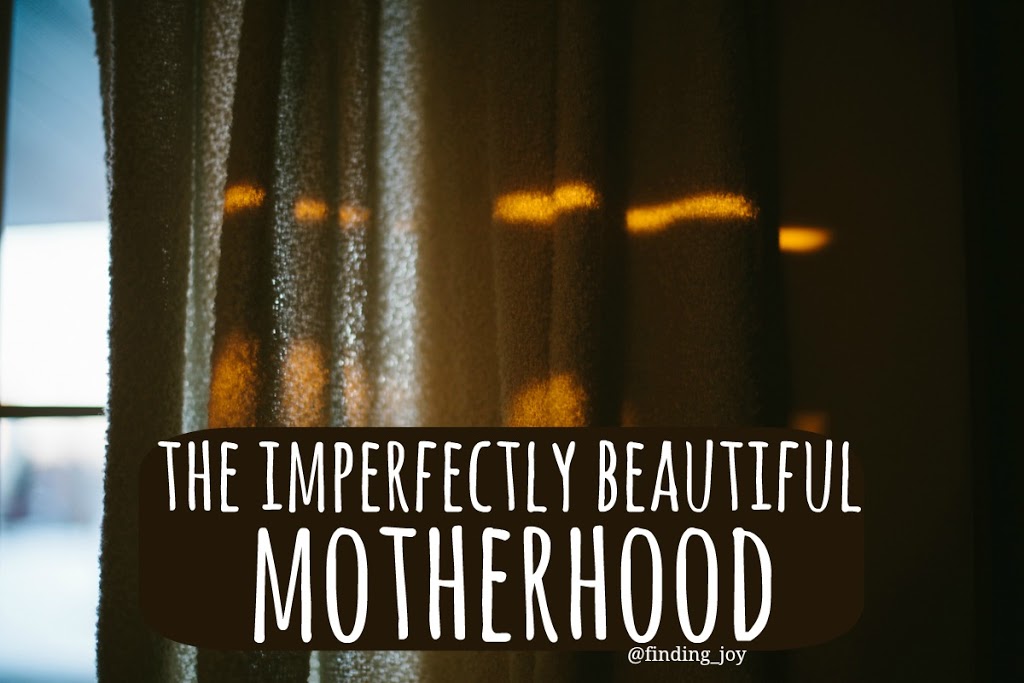 I stood at the top of my stairs and surveyed the mess – that winter mess, mid afternoon mess, kids in the house mess – coats on the floor, mittens scattered, a couple of fruit snacks wrappers spread about, books left open, dishes waiting to be loading – and I felt my heart sink. Just a bit. Overwhelm, really. That overwhelm of seeing what was hours of work of tidying and organizing vanish in just mere minutes.
Didn't they care that I had cleaned the main level?
Thoughts of worth and value raced through my tired mom brain as I pondered cleaning up.
Again.
I just wanted my living room to stay perfect. In fact, I wanted those color sorted legos to stay sorted (still wondering why I spent hours doing that one), and the papers filed to stay filed, and the color crayons to never be in the marker box, and the laundry to always be done, and the books to be on the shelf with the spine out according to type (again, wondering about this brilliant parenting move of mine), and well, I kind of want, at times, my life to look perfect. And yet, in the same breath, I want and crave and believe in real. I've discovered that in my world the needing everything perfect so please don't do anything but smile at how clean it is kind of perfect means not really living life to the fullest. It means that the curious three year old who loves to read doesn't grab at the perfectly sorted books and doesn't pull out his favorite because that pulling out of board books would mean that the sorting of the books no longer remains.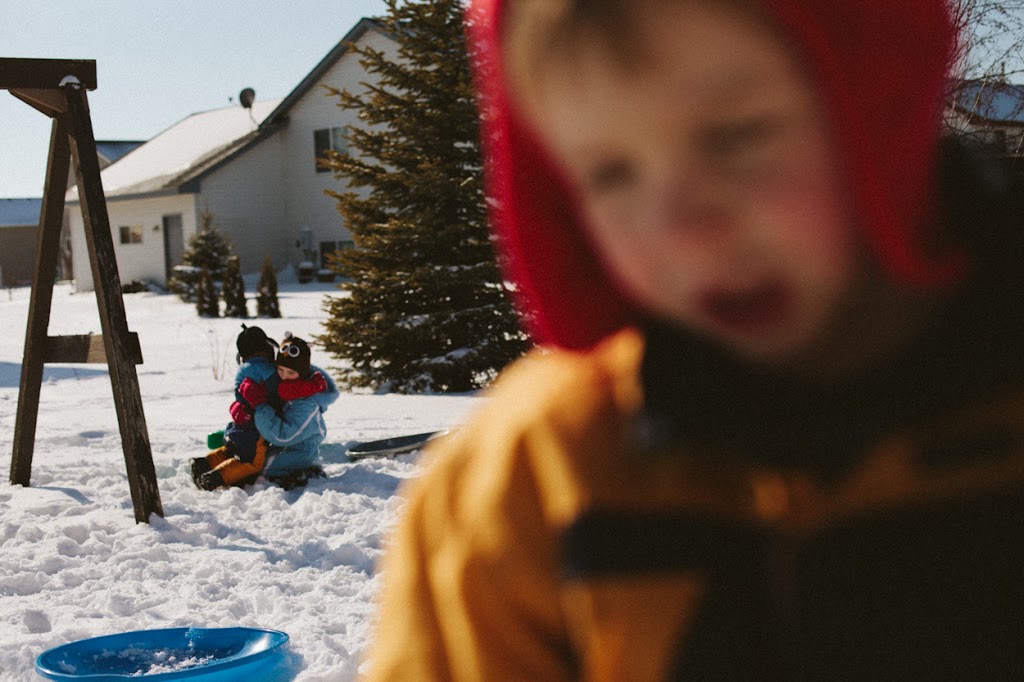 What do I see? What do I see when I stand at the top of the stairs? Or I look in the laundry room? Or when I walk into the room where the legos are now littering the floor? Or when I see the pile of books next to the bookshelf?
Do I see the three year old eager to read and sit on my lap? Do I see the clothes for the bodies blessed to call me mom? Do I see the creativity of sets built within the piles of legos everywhere? Do I see the embrace of siblings in the distance as they cheer each other on?
What do I see? What do you see?
All too often I let myself lose the beauty of motherhood. And that beauty is very much so often the imperfect moments.
Motherhood is just a bit messy.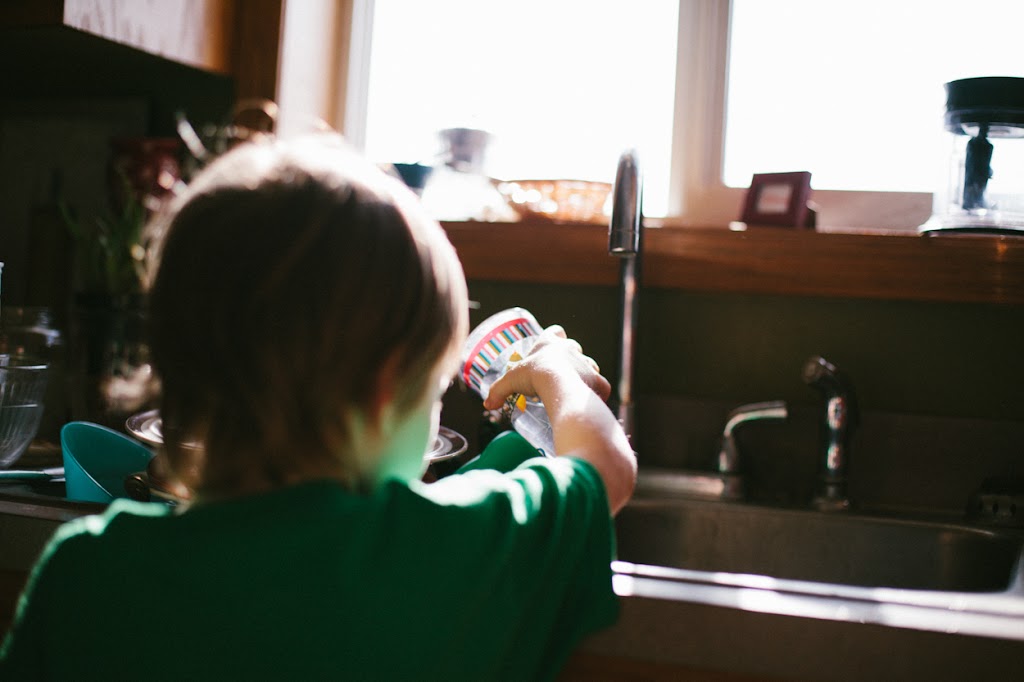 Motherhood is spilled milk by eight am and laundry that is waiting in the clothes basket to be folded and dinner sometimes eaten in the car on the way to class and admitting that you don't know the answer to that math problem and cookies made for dinner and it's just a bit real. In fact, imperfect beautiful motherhood is a huge double dose of real times ten. Real doesn't mean that happiness and joy are based on a scale of whether all the ducks are in a perfect row in life. Real means embracing the challenges and deciding to get the best out of today even if it doesn't look perfect.
The imperfect is truly beautiful.
Chances are that the moments remembered won't be the moments where life is perfectly packaged with the neat bow on top. I remember when my oldest were little and we went to Disneyland. I had these grandiose ideas of memories created and moments shared together. Do you know what was one of my then three year old daughter Chloe's favorite things? It wasn't the castle, the rides, the food, the autographs or the cool pink sweatshirt with the Disneyland emblem. No. One of her favorite moments was a little quarter pay for a ride car ride that was in the Mickey Area. A car that moved back and forth with no thrills, no sounds, no lines. A little thing, in the scheme of the big thing. I remember deciding to let her, that precocious three year old, just enjoy that time – quarter after quarter. It was a little thing tucked within a very grandiose idea of what I thought happiness should look like.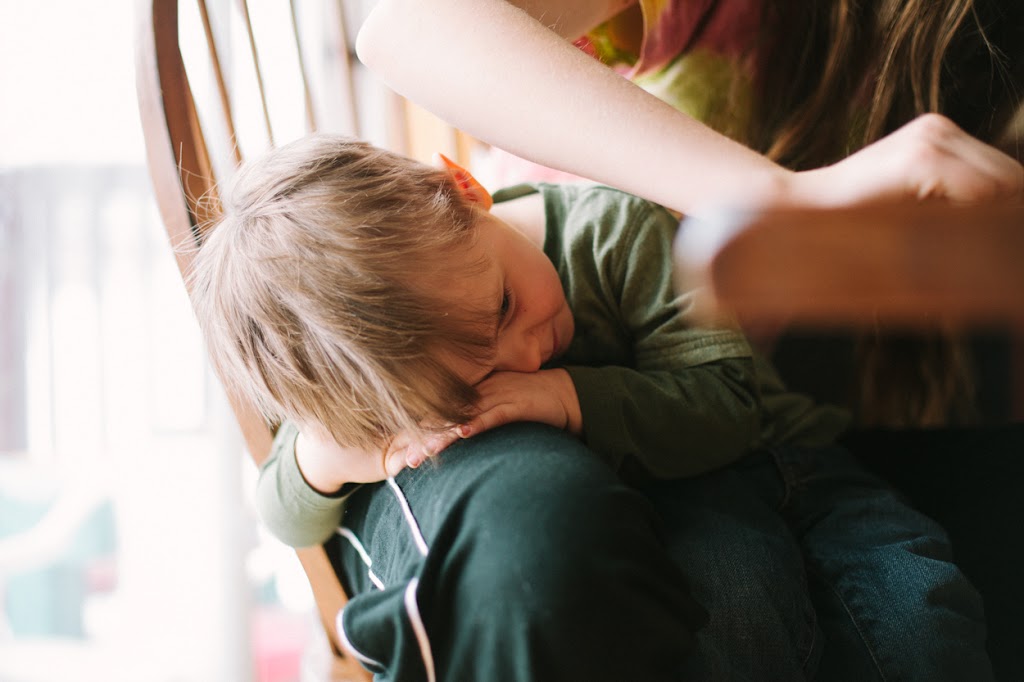 Most motherhood moments will be these little, imperfect jewels, that are nestled in the fabric of everyday. We may have plans for crafts and projects and fabulous dinners, but what may be loved is the minutes spent reading or the help getting the gloves over the sleeves so no snow sneaks in.
You see, the imperfect is actually the very most beautiful. I still can see her, my little Chloe, – laughing, excited, and content over that silly ride in the middle of this large setting of what I thought would be perfect. That ride could have been anywhere. The setting didn't matter – it was simply us – enjoying life and letting her find joy in the moment.
Start to celebrate those things.
Start to see the gloves on the floor as evidence of kids who played outside. Start to see the laundry piles as blessings of an abundance of clothing. Start to see the good – develop a posture of looking and of finding joy.
You can miss motherhood if you're looking for perfect.
They grow, they change, and those moments of riding in the Mickey car won't last forever.
Cherish today and the imperfectly beautiful motherhood.

THIS WEEK'S TO-DO LIST
1. I think it would be appropriate to read Section 2 again. Discard fully, before starting to re-organize.
2. It's time for the kitchen. That's the cabinets, everything within the confines of the kitchen. And the pantry, and the fridge in the garage or freezer in the basement. It's the grilling tools and tupperware, the picnic baskets and coolers. If it's related to food, this is the week.
3.Treat yourself. No joke. You've been working hard. Get a latte, go out with a friend, watch a movie. But do something for you. Tell me about that. I want to celebrate your joy.
4. Thank a friend. Tell her/him that you appreciate the joy they bring to your life and that you appreciate them being there for you. Tell them to join our challenge.
That's it.
You CAN DO THIS.

That's it! I look forward to hearing about your progress and finding out how many bags of stuff you have been able to get rid of from your house.
~Rachel
p.s. In my mind, that leaves the garage for next week. But that might leave out something you have that I don't. Take note of what's left after the kitchen and garage, that's your week 7. And remember . . .categories more than location.
to subscribe by email – click HERE.
Images and original content are sole property of Rachel Martin and may not be used, copied or transmitted without prior written consent.