Ten simple ways to bless a mom – because sometimes, sometimes we all need a reminder of just how much we matter and that what we're doing makes a difference. ~Rachel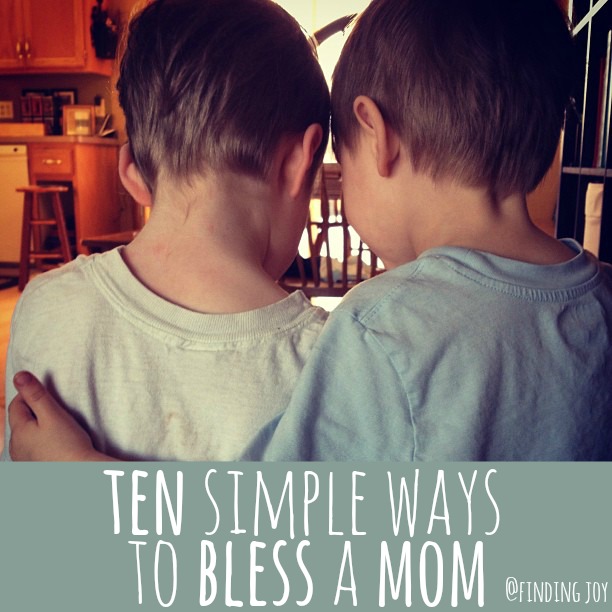 1. Call her.
Pick up your phone, call that friend and simply tell her she's amazing. And if she starts to say
nah, no, you're so kind
you simply tell her to kindly be quiet for a moment and then tell her all of the awesome things she does. They don't have to be big things. Make them the little things – the time you saw her hold hands with her kids in the store or when she didn't lose her cool when the three year old forgot to wear shoes. Those things matter.
2. Send a note. Not as good as calling her, but still great. Make it a handwritten note. You can email her, but if her email is like mine she gets 392 emails a day that she has to deal with. Instead, take out a piece of paper, and a pen, and tell her how much you value her and how she's doing a great job as a mom. Feel free to buy a card in the Target aisle (but watch out for the crazy overloaded choices), but more than that, grab a piece of paper, write some words, and put it in the mail. With a stamp. I love receiving real mail. A note matters. And if nothing else, message her, text her, email her. Just let her know you're thinking of her.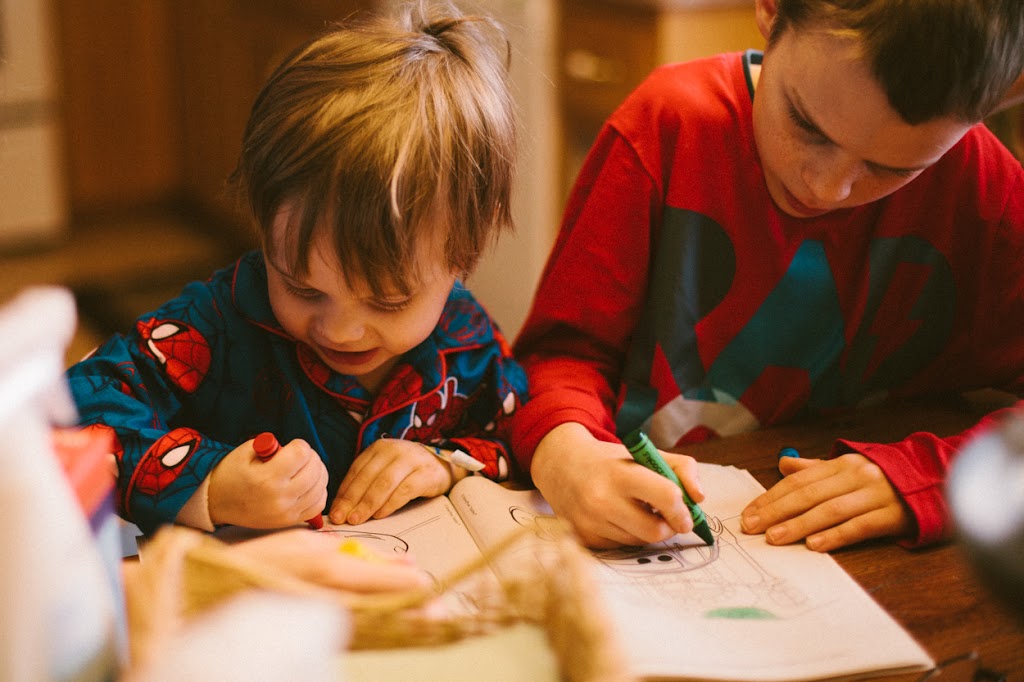 3. Make her dinner. Or buy her dinner. Or take her out to dinner. Just get it set up so she doesn't have to make dinner. I don't know about you but coming up with 365 creative dinner ideas throughout the year actually makes my head hurt. A dinner taken care of? A total and worth it treat. And seriously, sometimes the greatest gifts are those friends of mine that do the kind of tuck and roll dinner drop off. They don't come in, don't linger, and don't add that stress of you yelling someone find an empty laundry basket and quick throw everything inside so that the living room looks presentable in the next 4.2 minutes. No stress. Bring the dinner, give a hug on the front porch, and simply drive away waving.
4. Flowers. I know, kind of a Hallmark kind of thing, but I'm telling you flowers in my home makes me happy. In fact, just walking into Trader Joe's and seeing that massive display of flowers everywhere makes me smile. Give a mom some flowers. One of the coolest things that ever happened to me with flowers was right after Samuel was first diagnosed with Celiac Disease and I stopped in Trader Joe's. I stood there, by the coffee, holding Samuel (who still had his hospital band on – we were stopping there on the way home from the hospital to buy our first of a life time of gluten free products) and I started to cry as I held the gluten free list of items. A sweet employee saw me, saw Samuel, and just started to help. She walked us around, grabbed items, and as we left ran to the display of flowers and grabbed a bouquet for us – from them. She still knows me, still asks about Samuel – little things matter – and flowers are a visible reminder that someone cared for you that day.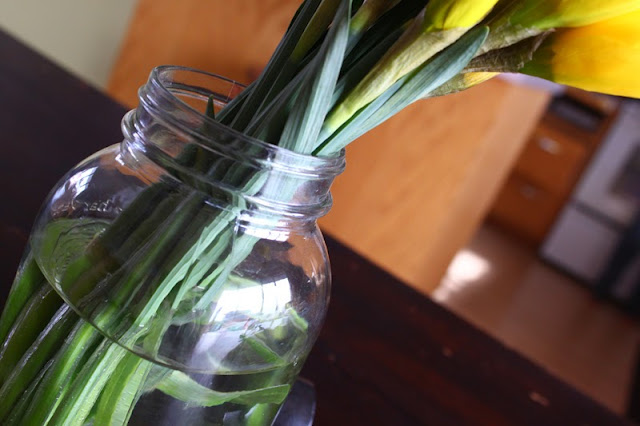 5. Offer to pick up the kids. Or carpool. Or just help out. The driving can get wearing. Help a friend – pick up their kids and bring them home. It's amazing how those extra minutes can truly let a mother step back, refresh, and gain perspective. Sometimes we all need a break (and moms that is truly okay) and some space. I've found that those little hours, those thirty extra minutes, can be an amazing time to accomplish a ton. Or take a little nap.
6. Bring her coffee. Or tea. Or send a Starbuck's gift card. I have had friends call me in the Caribou line asking what I want. I am telling you there is nothing more sweeter than a friend knocking on my door with a latte for me on a rainy Tuesday morning. It's a simple thing, but a meaningful thing. It's kind of the I thought of you out of the blue and just want to bless you thing. Again, it matters. And coffee always helps.
7. Just listen. Don't judge, don't fix, don't compare. Just listen. Sometimes we all need a friend to just be there and listen as we pour our hearts out about feeling like a bad mom because we freaked out that the milk spilled all over our clean floor and it was the whole gallon and we were caught up on the wash but had to use 7 towels to clean it and a whole bunch of Lysol. Listen. Smile. Laugh with her. But be a friend. Sometimes it is a blessing to have someone hear our story without needing to fix it.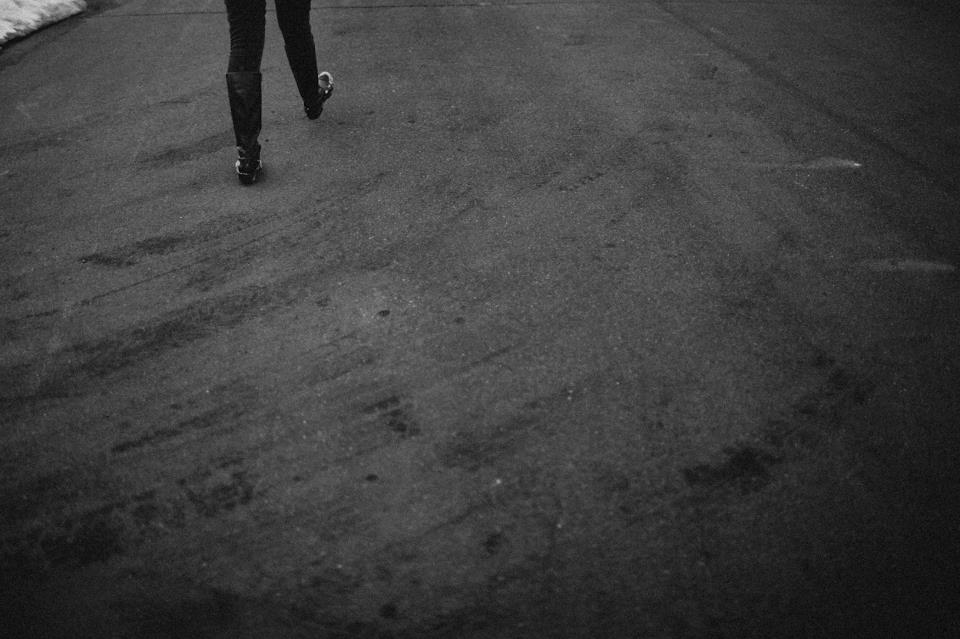 8. Help. Don't always ask what can I do for you – just do. I am stubborn. And I mean super duper stubborn will tell you I am doing fine even when I am overwhelmed kind of stubborn. After Samuel was home from the hospital (one of the many times – love that boy) my dear friend Maria came over, with no taking no as an answer, and simply helped me deep clean my kitchen. She just gave of her time, didn't care that things weren't perfect, and blessed me. Sometimes we need to be the friend like that – just give of ourselves for them. Honestly, to this day, when I think of that cold day in February as she scrubbed my floor my heart wells with gratitude.
9. Plan time together and be real.  A night out. Something. It's easy for moms to put themselves on the backburner and not take care of their needs. Moms need to rest, to recharge, and to simply be. Plan time away and together. Those moments I have with friends in coffee shops are so valuable to me. Often this is a place of laughter, listening, and rest. But, be real. Authentic. We need friends that don't wear masks and where we can simply be knowing we are loved for who we are and not what we think others think we need to be. This world needs authenticity. Be that.
10. Let her know she matters. Which is really all nine of these put together – summed up. Moms can forget their worth and how changing diapers and folding socks and slapping peanut butter on bread and never seeming to get a solid night of sleep really makes a difference. Remind a mom that she matters. Send her those cards, or a note, or a simple facebook update, or bring her the coffee, or tell her she's doing a great job. Speak it. Say it. Words make a difference. You can be the voice that tells a weary soul today how much what she does matters. Sometimes we only see the messy parts, and need a reminder that even in the messy bits of life there is still beauty and the gift that a mother gives. Send her this link -> why moms are heroes to really remind her of her awesomeness.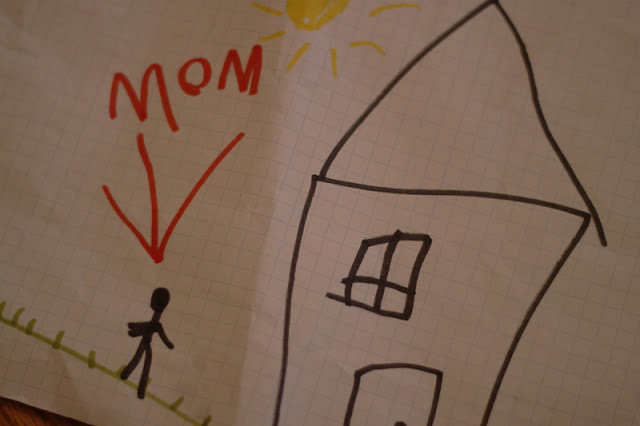 Moms matter. Bless a mom today. Tell her how much what she's doing matters.
That's what I'm telling you.
What would you add?
Images and original content are sole property of Rachel Martin and may not be used, copied or transmitted without prior written consent.