Yesterday I had you all do the I am Enough challenge. (you can do this anytime)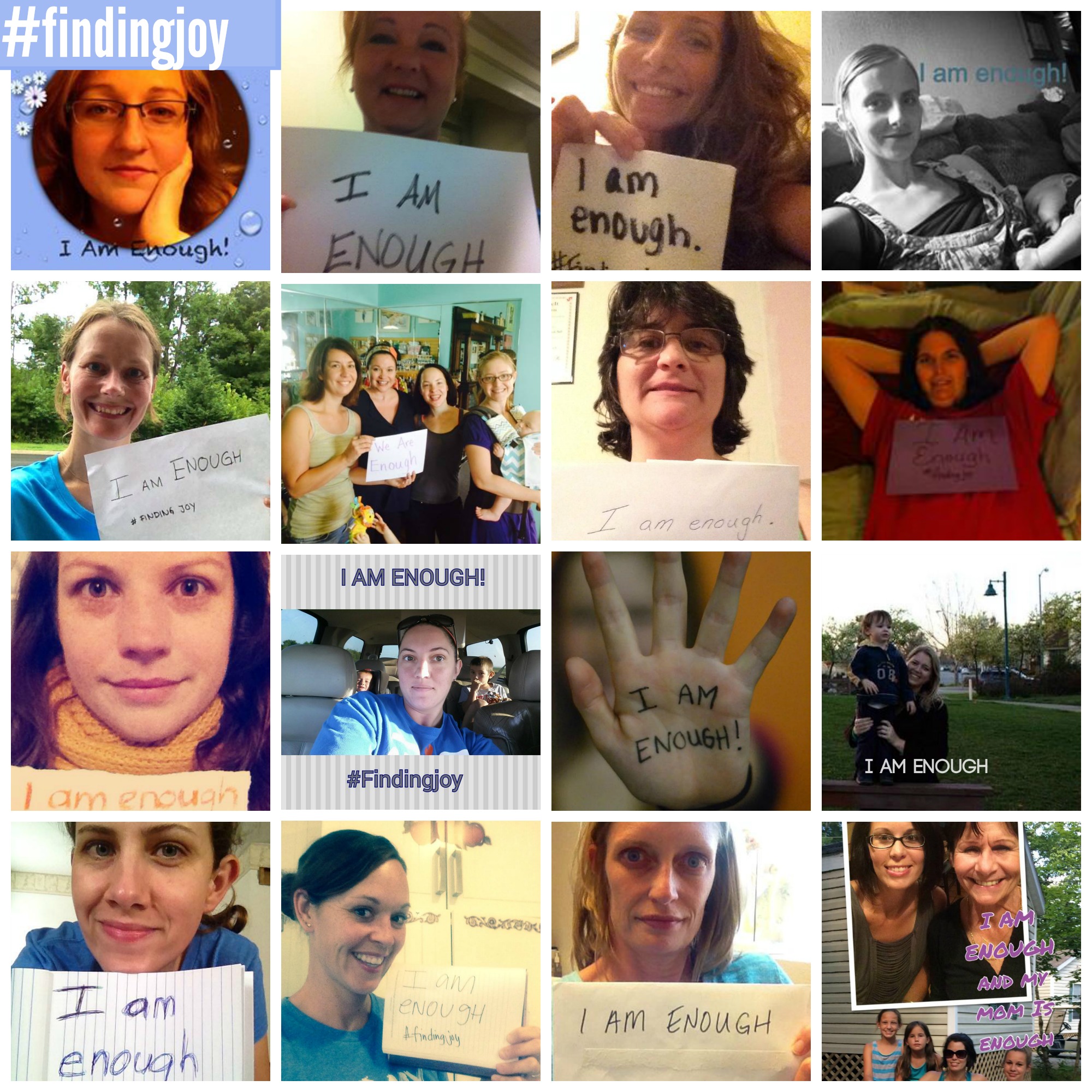 Let me tell you first of all.
I am beyond overwhelmed by the result.
Like blown away overwhelmed.
Like I cried a dozen times yesterday with joy and gratitude and awe overwhelmed.
Like I couldn't stop looking at my Facebook page or at instagram at all of you inspiring, beautiful, brave, courageous, wonderful , and simply amazing women.
Do you know how many of you went out of your comfort zone yesterday to take that picture? It's crazy. Nuts. Amazing.
So today. Today we're going to do that again. We're going to learn
It won't be hard.
It's one question that you need to answer.
Only one.
It's this.
Tell me one thing that you love about you.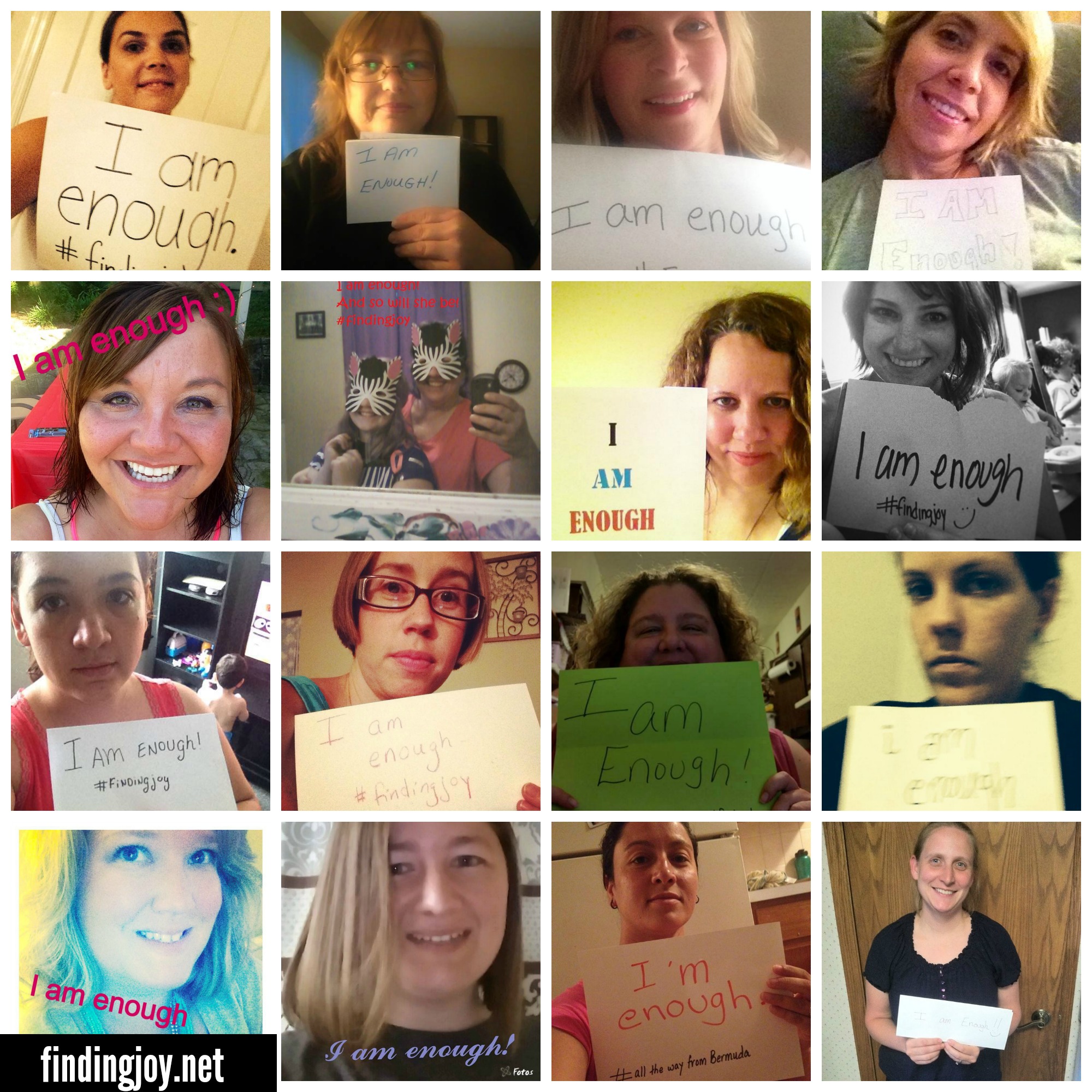 Just one thing. It could be that you make the best gluten free chocolate chip cookies in the world that don't fall apart when you pick them up (and then you'll quickly be a guest at my house). It could be that you love your eyes (that counts). It could be that you love that you and your kids have a secret song that you sing. It could be that you love to sing and sometimes you wish you could just sing more.
One thing.
Sometimes it's easy to dismiss our awesome. To overlook our gifts (And yes making amazing cookies is a gift). To discount what we do with it's not big deal, it was easy, oh it was nothing. Let's not do that.
[Tweet "Let's be proud of each other. And, in fact, let's celebrate what we do."]
What if you messaged a friend of yours and told her not only is she enough but also told her one thing you loved about her? And then she messaged a friend? And then on and on. It would be like a modern day viral chain letter.
That stuff changes the world, my friends.
So that's your challenge.
Tell me one thing you love about you. Or you write it down. Or take a picture of that and put it on my wall with the hashtag #findingjoy And then tell a friend. Tell her out of the blue one thing you love about her.
We're creating a movement – you are part of this – and it is awesome. 
Trust me, this isn't a small thing. We're becoming stronger, more powerful, and more beautiful because we can rest in not only knowing that we're enough, but that we're going to live a life of joy.
I'm so glad you're walking this journey with me.
~Rachel
To stay up to date on all the Finding Joy Challenges make sure to join the Finding Joy Blog Facebook page below.