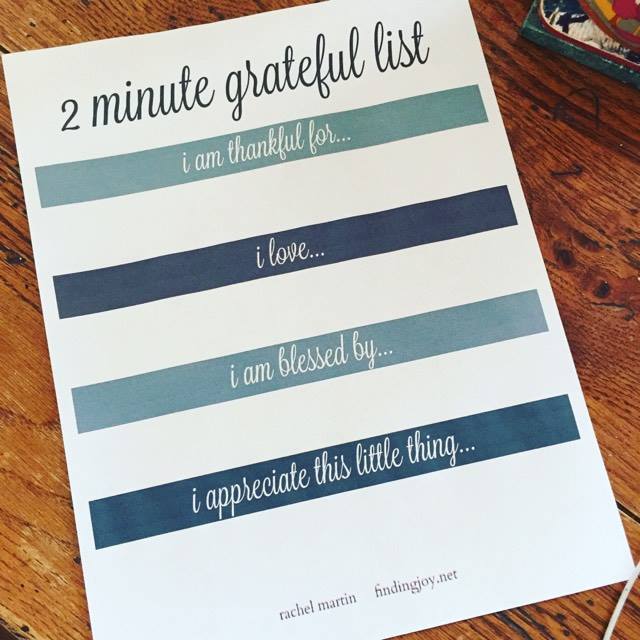 Here's all you need to do:
1. Download your copy for your personal use -> 2 Minute Grateful List
2. Set the timer for two minutes (that's it) and record your answers in the blanks.
3. Keep it somewhere visible to remind you of the good things in life.
4. Be prepared for some more joy in your life because gratitude creates joy.
Feel free to share with your friends — this is my gift from me to you. 🙂
~Rachel
ps. If you'd like updates from Finding Joy including more great printables make sure to add yourself to my email — it's free — and awesome.