(if you're wondering where days 9,10,11,12,13, and 14 are — well, they'll be coming — let's just say life got a bit busy. Wait. Super busy. Like flying to Denver and driving to San Francisco and back in five days kind of busy for work. So, please know I'll make it up and get the whole challenge up there and in a cool format in the future.  But, but, but, for now — all the videos are on the YouTube Playlist and on the FindingJoy Facebook Page)
So today?
Today it's about giving back to you. Taking time out of your busy to step back and do something for yourself.
With no guilt.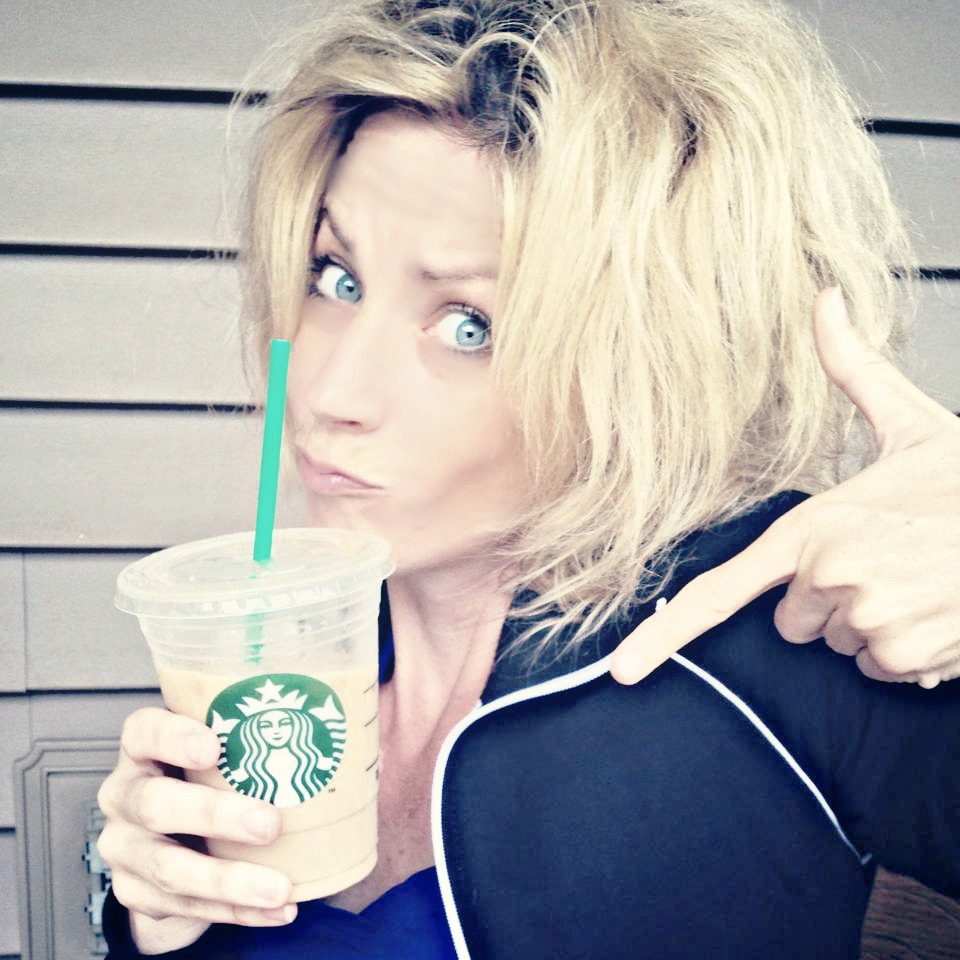 I'm serious. Sometimes I'll take a break or treat myself to something and then when I'm done I'll get all angst ridden thinking that I'm behind and I shouldn't have stepped back.
We're not doing that.
We're going to take a break. Buy chocolate. Garden. Call a friend. Or anything that is awesome for us. I mean it. When you give to yourself you recharge yourself and you then have reserves that are ready to give, fight, and do what you need to do.
So today?
Today I went to Starbucks. I know, no surprise. But, I made a special trip and went with my bff Maria. And we laughed and tried to entertain her rather precocious two year old daughter, Emma.
It was great.
And then I got back to busy.
So do it. Take time for you.
Share about your "you time" in the comments below, with the hashtag #findingjoy or on the
finding joy Facebook page
. I'm looking forward to seeing and hearing about your awesome day.
~Rachel