If you could peek in my living room right now and see me you'd see a mom with puffy eyes from crying the night before because she was overwhelmed and didn't feel like she measured up. You'd see a four year old with his superman shirt on backwards because he dressed himself. You'd see a living room window with handprints on it as the morning sun streams into the living room and dances across the floor which has Easter grass littered about.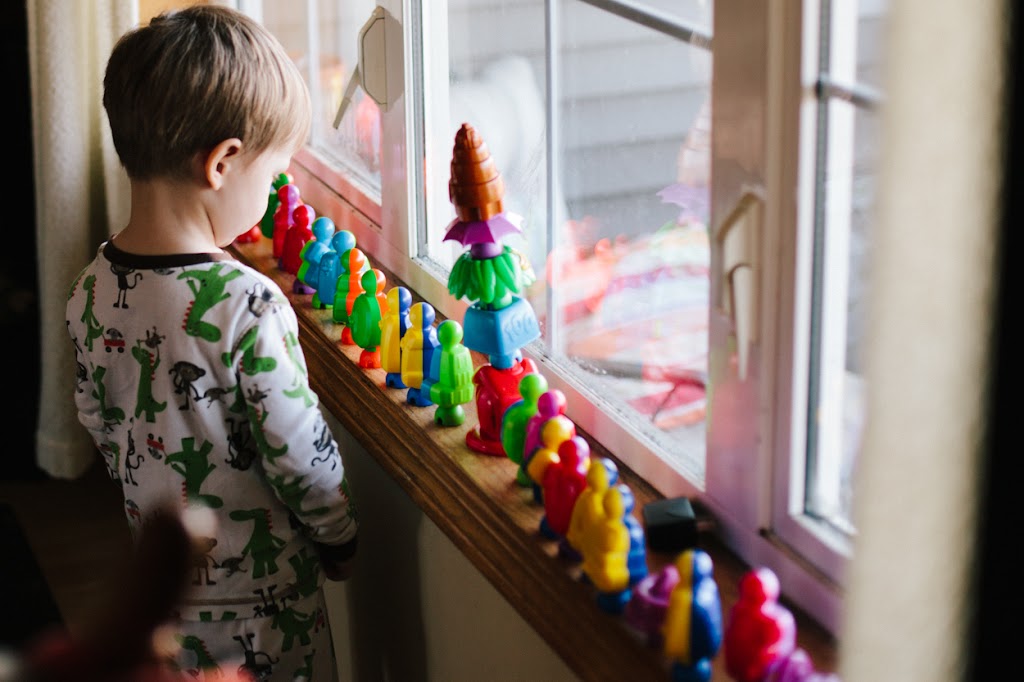 You'd see me.
The imperfect trying and feeling like she's not enough so often mom.
And I would hope that I wouldn't apologize for not having it all together, but would rather move the new bats and balls off of the rocking chair and would offer you a cup of coffee from my favorite red Keurig and I would look in your face and smile.
I might have tears in my eyes.
But that's okay. It's real.
Sometimes you and I we like to try to measure our worth as moms based on a bunch of external variables. There is always one more thing to do or go or try or change or update or learn or implement or create. And those things, so many of them are awesome. They're great. Our world is full of opportunity and adventure and places to go and things to see.
But sometimes life is full of ordinary. Or hard. Even with good mixed in.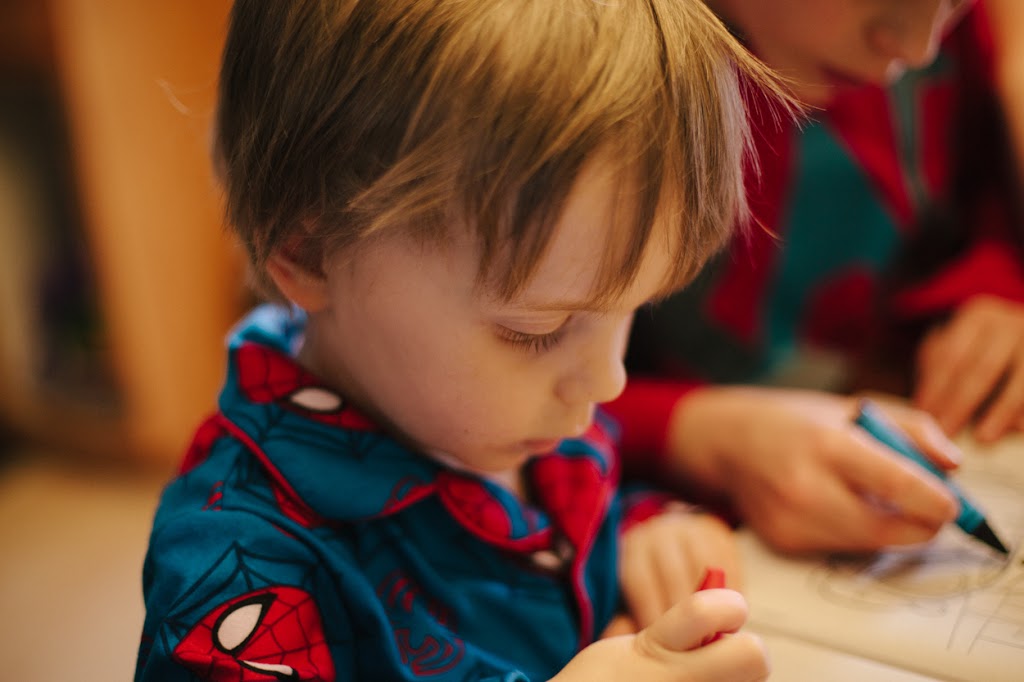 It's the sound of my boys downstairs now telling each other that they should have a pillow fight with the pillows that are for sure on the floor instead of on the couch. But truth is, there will be a day in my home where the pillows are never left on the floor and they're always on the couch.
There will be a day where the stickers are no longer stuck to the table and lightsabers aren't on my living room floor and my laundry can be done in several loads a week.
There will be a day where I don't hear I hate you mom when I take away media.
There will be a day when the car seats are no longer in the back of my truck. And, in fact, I won't need all those extra seats and I won't joke that I need the this vehicle stops at railroad crossing sign on the back.
There will be a day where the abundant supply of boxed macaroni and cheese with the powder doesn't sit in my cabinet.
There will be a day when I don't need to cut the tags out of every piece of clothing for my four year old.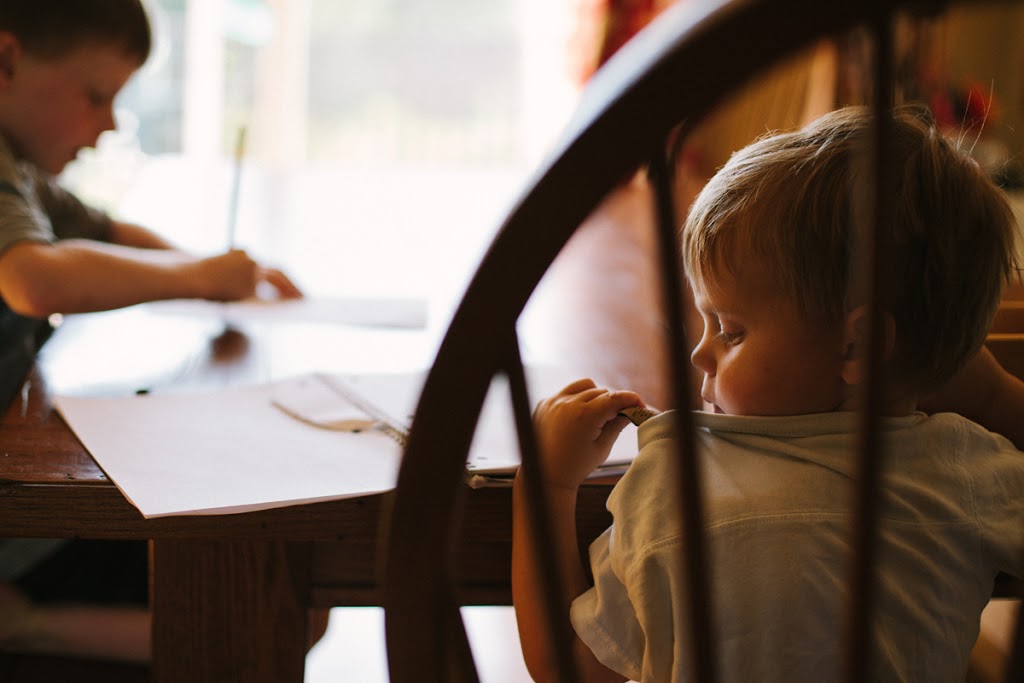 There will be a day when the muddy parts under the swing will be covered with grass because the feet don't drag the grass away.
There will be a day when I don't cut everything tiny and slice grapes in fourths and the plastic plates sit unused.
There will be a day where it will be quiet and I will long for the days when I would say can you all hold it down a bit?
There will be a day when little ones don't hide in their room and sneak Easter candy the day after Easter.
There will be a day when I can shower without hearing a knock on the door and the words can I have a snack? even after I told them to not bother me unless it's an emergency.
There will be a day when we will look back and remember.
And chances are, even though it's overwhelming and hard, that you and I will not see where we stumbled. We will not focus on the fact that our living room had Easter grass on the floor and wrappers and fingerprints on the window. We will not remember how we could never find sock matches and we won't us all of that to judge us as moms.  We won't remember the pile of dishes in the sink or that the floor needed to be swept three times a day.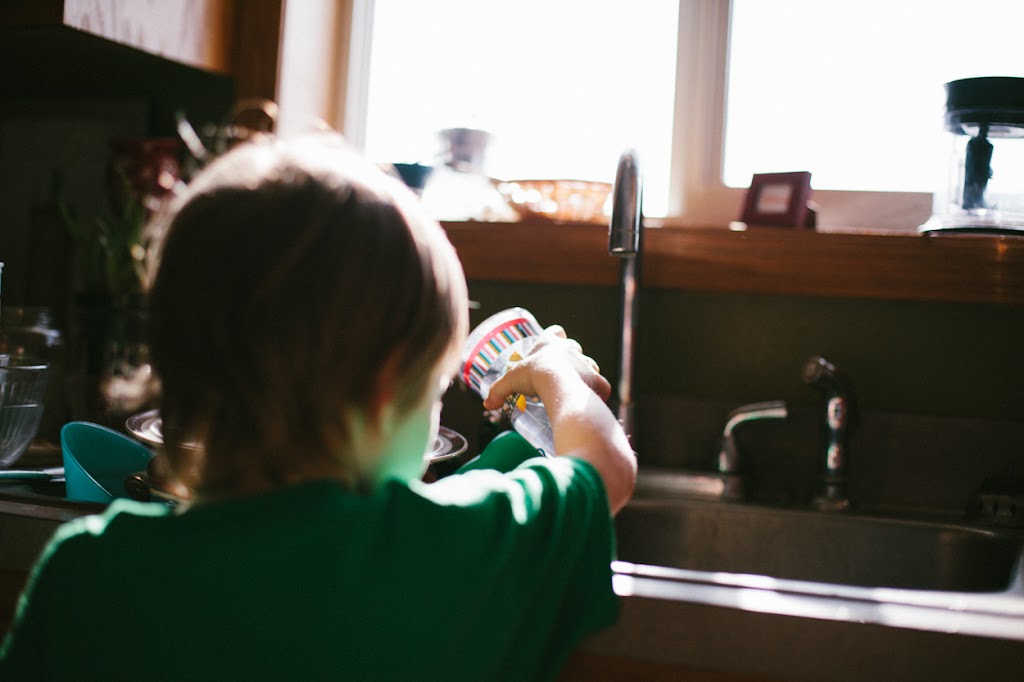 We will see where we were brave.
When we thought we couldn't keep going and yet we did.
We'll remember how we made that boxed macaroni and cheese and how there were always fingerprints on the fridge and how sometimes when there was the pump foam soap our little boys pumped it all out and made a car wash for their matchbox cars (yes, yes, yes. . . that just happened here). We'll remember when we brushed away the tears and put on a smile and just kept going. We'll remember the sleepless nights and endless supply of coffee. We'll remember smiling at our kids as they ran up the front steps. We'll remember that we loved them no matter what and sometimes even though we felt lost or unimportant that we just loved them anyway.
How do you measure the worth of a mom?
It's not in all the things that you think you should be doing. It's not in perfect birthday parties. I just had one for my daughter Grace. I bought two $1.99 rolls of streamers from Target, a poster board, and some cupcakes. And that was okay. It's not all the stuff – it's the heart behind it. I know, I know. Maybe sometimes you feel lost. Maybe you feel like you're short changing your kids. Maybe you don't know that you're doing enough. Maybe you just want to cry that you need a break but don't want to admit it.
I know. That's okay.
Here's the deal.
The truth is that your worth as a mom is immeasurable.
You cannot be replaced.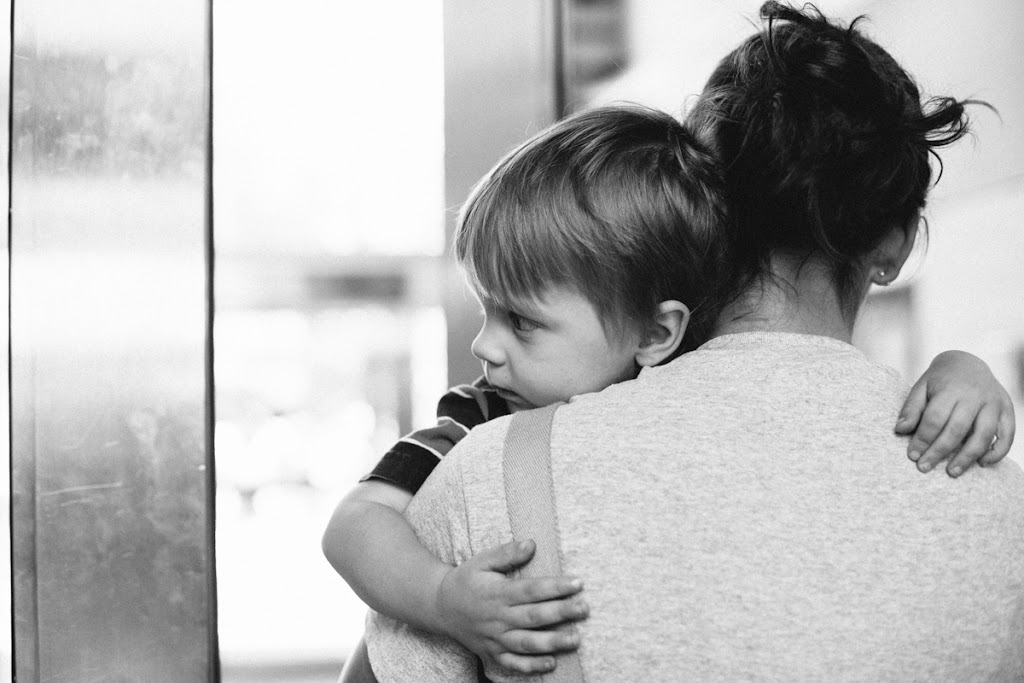 You make a difference. I know, you could tell me these are just things that moms do. You could pull out your to-do list and show me everything that you haven't finished. You could tell me how your life is messy and that this isn't what you thought it would be. You could tell me how you're tired. You could tell me everything that you think isn't perfect.
And I will tell you, there is no perfect, there's only real.
Real moms. You and me and the mom next door and the mom at Target and the mom in the airport who travels and the mom driving to soccer and ballet and the mom who is at work but wishes she could be home and the mom with the the 4th grader struggling with math and the mom who wonders if she matters. You know what? We don't have to have it all together and have it perfect.
Our kids need us.
Not perfection.
That's worth.
They need you, even if you feel like you're messing up or not enough or have those days when you want to quit.
So today, rise up, and be real. Be you. Keep doing the ordinary awesome things that you do that sometimes feel like they're just what moms do. Keep loving your kids. Keep trying. Keep it up.
Someday you and I will look back and we will say we did it.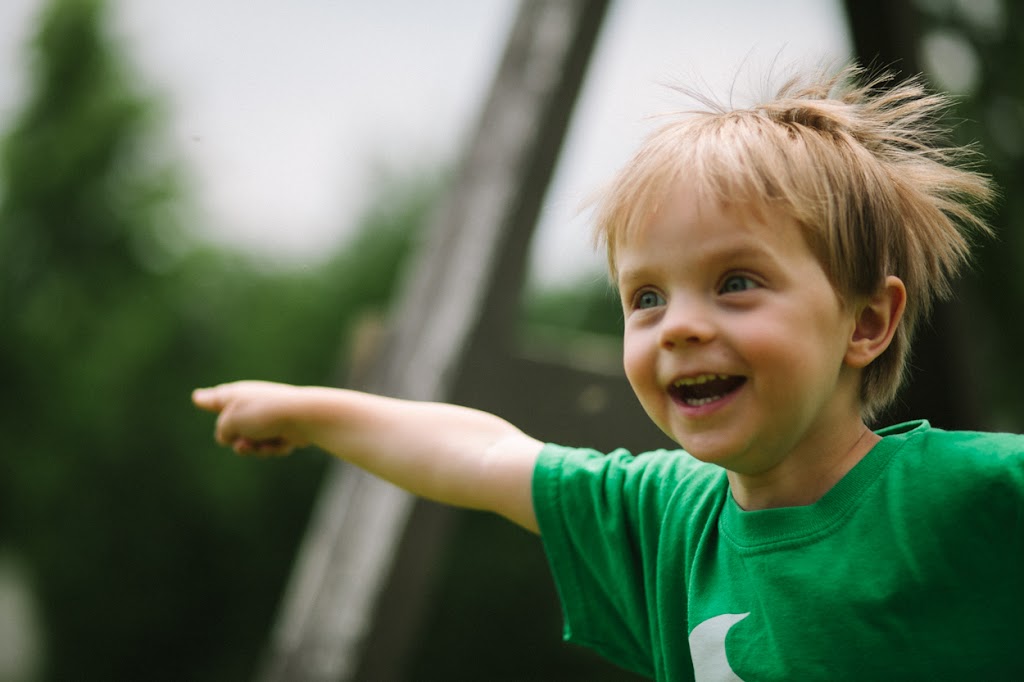 And you know what? We will. And even though life is messy and not perfect and we have those moments where we fall the moments where we rise up will outshine them all. We will see where we soared and we will remember the moments that mattered most. Those are the things that you need to see today. To remember. To look at.
Onward brave mother. Onward.
You have awesome to do.
~Rachel
[Tweet "Our kids need us. Not perfection. "]
[Tweet "Your worth as a mom is immeasurable."]