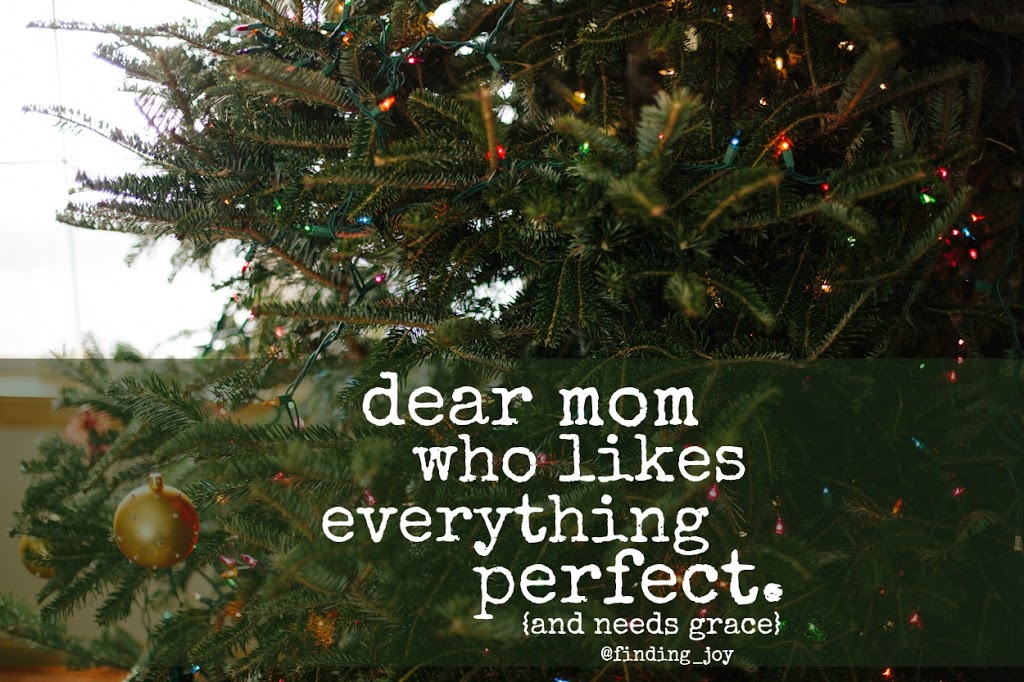 I am with you.
I'm the gal who sorts markers, pencils, crayons, scissors and all into separate labeled boxes.
I like the books in order and the dvds by category and clothes hung in colored sequence. I like the day to go by clockwork, with check marks, goals completed and not many bumps in the road. I don't care much for messes and have a hard time getting things done when there's clutter. A perfectionist, right? And, yet, as I've written so many times I'm the perfectionist who tries so hard to not be the perfectionist.
Life is messy.
Real life doesn't really care if I have the craft supplies sorted or that the island is clean or that the clothes are folded and put away perfect.
Real life is like my Christmas tree, where the kids (including one who wore his shirt backwards) so carefully decorated the bottom and I fussed over the top, falling over within one hour of us being done. Ornaments, water, lights and all in a tangled mess was the result. And, I was late. I had a dinner to go to, was straightening my hair, and all of a sudden I was faced with a curveball in the routine. The curveball was a seven and a half foot tree, heavy with ornaments, resting on my area rug in the living room with piles of Hungarian gold glass bulbs crushed underneath.
Laugh or cry.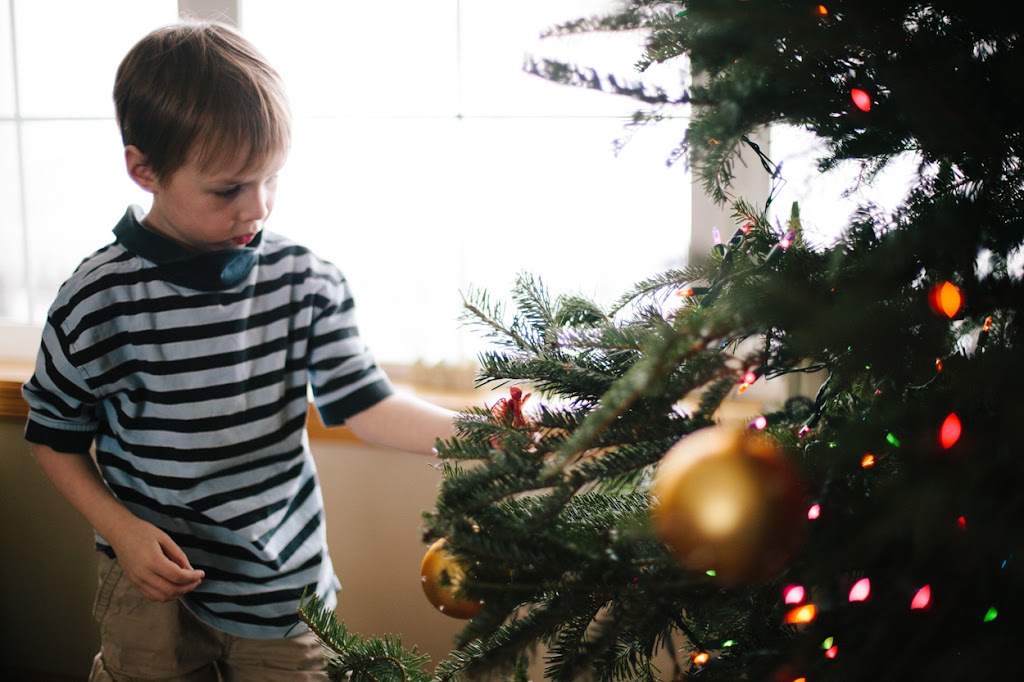 I chose to laugh.
There really was nothing I could do, the perfectionist who tries to not be such a perfectionist, at the moment. My family was watching – waiting to see my response – and they mattered more than the bulbs scattered everywhere. Then I saw Grace's first year Christmas 2001 ornament snapped in two. As I picked it up, my oldest daughters, who both stepped in to help me clean, looked at me and said it's just a thing, mom. Just a thing. My perfectionist heart had to let it go. It was a thing and they mattered more. They watched me as I looked at them and told them, yes, it's just a thing, you're right.
And so to you, the mom who might like everything perfect or who is living in a life where nothing seems to make sense I'm telling you that you are not alone.
Despite the Hallmark movies dotting the television programming and the perfect Target toy ads and the Currier and Ives decorations at the store real life is honestly just a bit messy. And, honestly, some of the hardest years of my life have been tucked in the midst of Christmas – I don't know if it is the ideal that is placed out there and then when things go awry it's even more painful and difficult.
And for one who likes stuff perfect, that makes it even harder.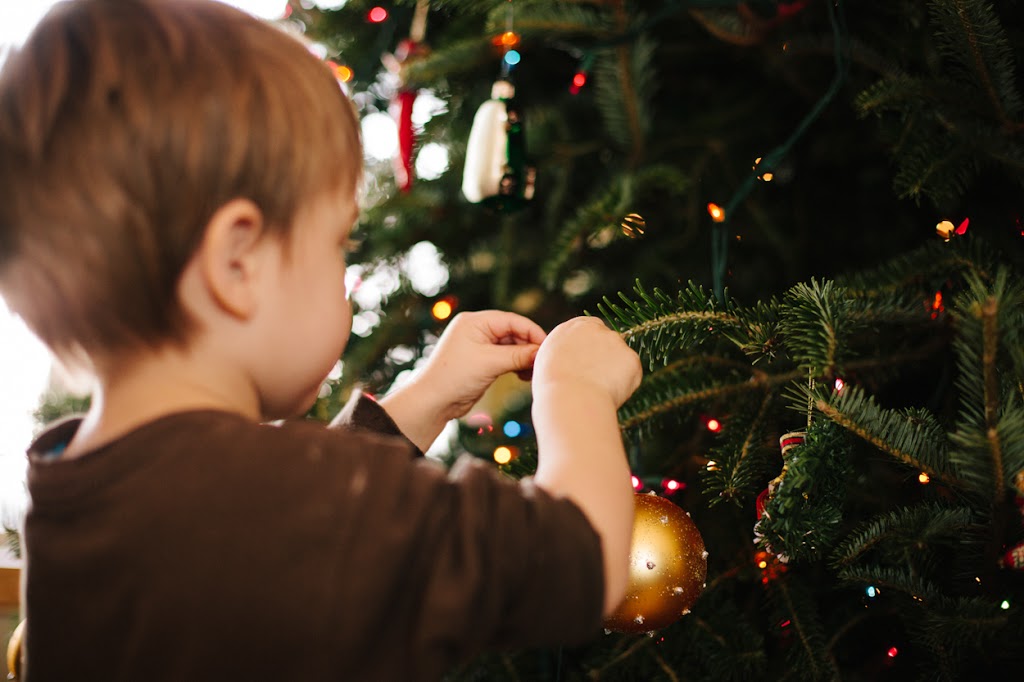 But sweet dear mom – you can do this in the midst.
Do you know why I love everything so perfect? It's about me trying to control the circumstances of life.
But, sometimes, and what I'm learning through life, and perfectly illustrated with my tree falling, is that there are things that we can't control – health, finances, relationships, trees falling, kids not fussing, snow days on days when you need to go out – and in those moments we just have to let it go and to choose to live embracing relationships and letting go of things. Even when things are messy there can still be beauty – my tree is standing this morning, with ornaments that I need to rearrange and lights that need fixing – but it's standing.
Dear mom, whose life might not be perfect, life is still good.
You and me and all the others moms out there who love to keep stuff just a certain way have a challenge today. And that challenge? To embrace today and to not let perfectionist ideals define our happiness. You can still be joyful, creative, encouraging, content, motivated, loving, caring, hopeful, happy, determined, and full of life even when life isn't perfect.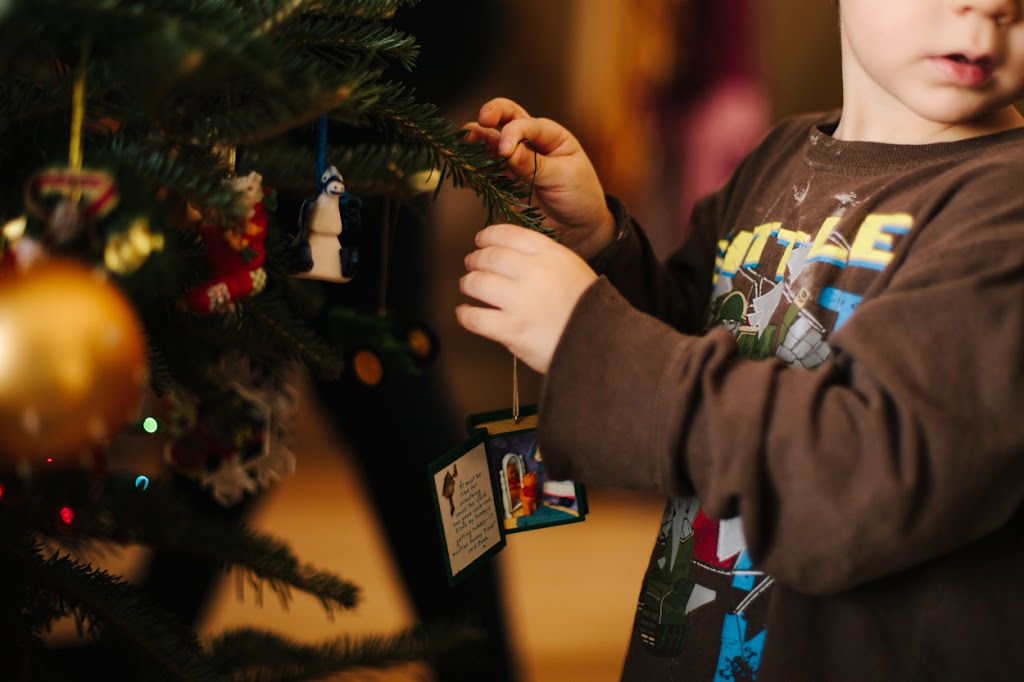 Look at your kids. They want you. They want you to be there in the trenches laughing with them and ignoring the crayons and markers that are mixed in a pile on the table and instead looking at them and giving them a real, joyful smile.
That matters. Most.
Motherhood is an amazing journey of learning to let go, to embrace, and to live with a heart that is content in the middle of crazy.
What you are doing right now, today, matters.
Do not let the world ever drive the importance of that from you. If you take one thing from this letter, let it be this – you matter, you matter, you matter – and being a mother is an amazing gift – and your children need you. Not the perfect mom, but you.
That is grace.
Needed grace in the midst of motherhood.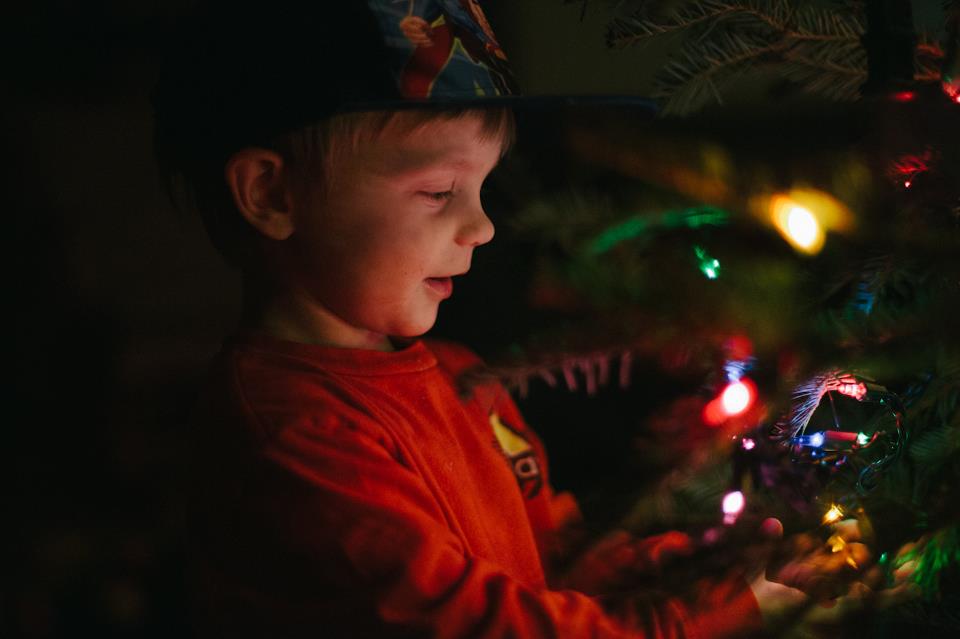 Now go. Live today.
Expect it won't be perfect, but still embrace the beauty in today.
From me, the perfectionist letting go mom, to you.
~Rachel
my perfection? I wrote about it in my book The Brave Art of Motherhood and how it would often keep me stuck. You can read about that excuse and the others and learn to find your heart again in the midst of motherhood. Get your copy here.

Images and original content are sole property of Rachel Martin and may not be used, copied or transmitted without prior written consent.