Dear mom who needs to let go of mom guilt,
Yeah, that mom guilt stuff, that stuff that can eat at the core of our mothering heart.
How often do you go to bed and lay there thinking about how you feel guilty for all the things that you didn't get done during the day or the stories that you missed out in reading or the fact that your kids ate chips instead of the organic baby sized carrots with the dipping sauce made with fresh dill? Or you worry that your five year old played too much media that day and you should have been reading the latest book and making a truly cool craft with glitter and super sticky glue? And let's not even start on all of the other stuff like work or school or activities and all those pressures. Or there is that pesky but oh so loved Pinterest board that has a million and four fabulous ideas waiting for you to implement with your kids and instead you searched for a pin for mothers who don't have time to get all of the pins done. And if any of you ever find that, please let me know.
Mom guilt is real.
Yeah, I know, because I deal with it.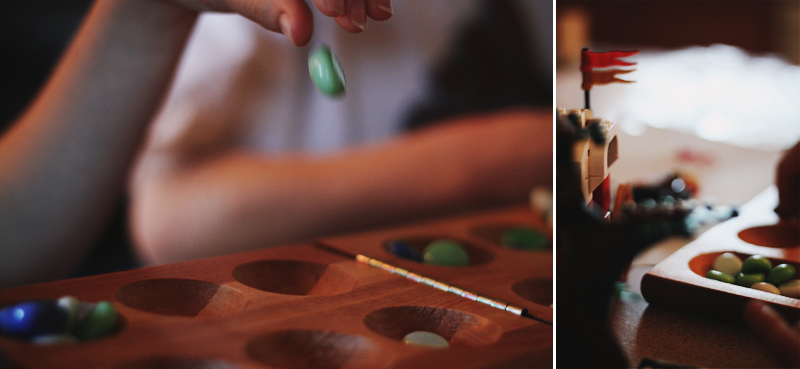 But you know what?
We don't have to stay in mom guilt.
Do you make mistakes? Do I make mistakes?
Do we make mistakes?
Absolutely. Every single day there is something that I wish that I had done better. That is part of life, part of being real, part of learning, part of growing.
But, sitting in mistakes means missing out on today.
Life is a gift.
Today, right now, this moment that you have with your children is an amazing gift. We just cannot allow mom guilt from yesterday to paint the good that can happen in today.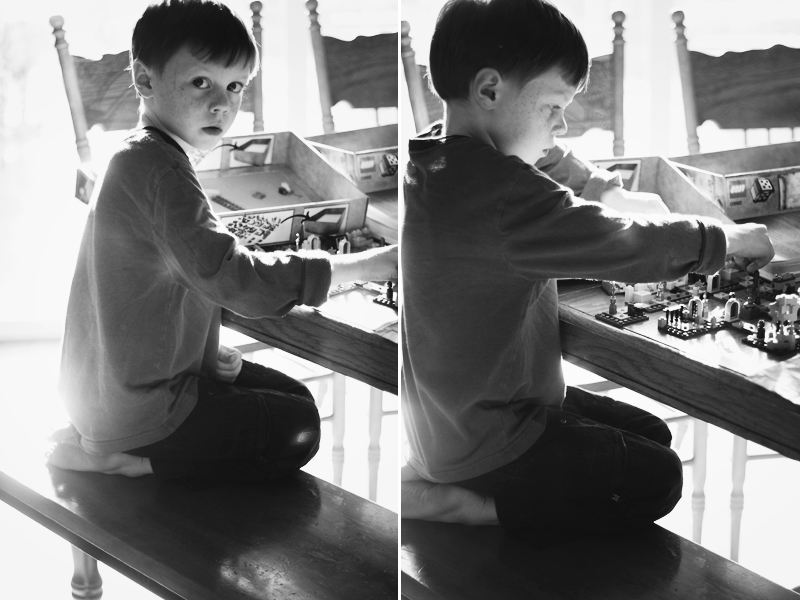 You know what? Maybe you are having a hard day and you need to let your children watch Nick Jr and you needed to call a friend, make some coffee, or play solitaire on the computer. That is okay. Sometimes motherhood is about simply making it through a day. I know, we don't talk about that, but it's true. Especially in March. I don't know what it is about children, but it is almost as if they are given an extra dose of crazy energy in February and by the time March rolls around they almost have the ability to scale the walls. That is hard. So moms, if you need to deal with a hard day, then deal with it.
No guilt.
Just don't sit in it.
That's the thing about guilt – that when it's allowed to fester and brew it is simply difficult to start again. Release it.
Let it go. Let it go.
Let it go.
Those are also words of mine this year. Let it go – learn, learn, learn from those thoughts about what you wish you had done, but instead of letting them define you today, instead use them as impetus to get done the things that you wish you had done.
Read that book. Color in the coloring book. Listen to music with your teens. Pick up the kids from class and hug them. Make dinner. Let go of the guilt and know that you are doing your best.
Doing your best.
Just do.
Be involved.
Mom guilt can hold us back.
Kick that guilt to the curb, mothers. So often it's just our own thoughts that are holding us back or it's the idea that we get in our heads about what others do or it's based on an ideal of what we think is normal. I'm telling you – no mom is perfect. And we all, at least sometime, deal with the idea that we're not measuring up.
There is no ruler.
No bar, no perfect mother.
There is the real mom.
The mom that wishes that she had not snapped about that box of legos dumped all over the living room or the milk spilled on the floor – and then that mom brushes that off, picks up the legos, wipes up the milk, and still looks in the eyes of her kids and tells them she loves them. The mom that works really hard, comes home, starts the laundry, and still manages to read those stories at bedtime. The mom who is up half the night with a crying baby and who ran out of coffee in the morning but still manages to smile and hug on those kids.
That's like you, but sometimes it's easy to forget to see all of that good. Start remembering and seeing the times where you did well – don't just sit on the times where you messed up (because let's face it – we all do). See the good, see the good, see the good. You try to do that for your kids, and now it is time that you begin to see that in your own life.
No guilt. None.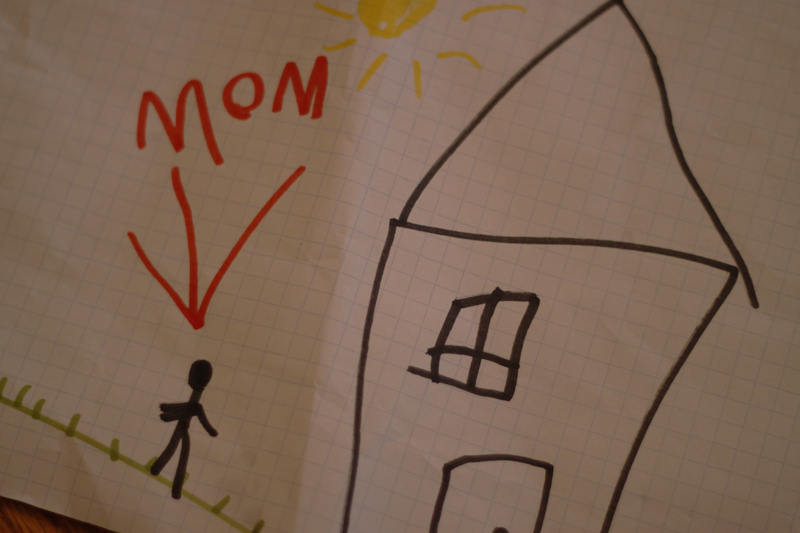 Empowerment. That's my word for you today. When you have those guilty thoughts – those wishing what you would have done – change them to things that you can do, you want to do, and let the rest go. Concentrate on what you can do right now, in this moment, today.
Now go. Be a mom today.
No more guilt.
~Rachel