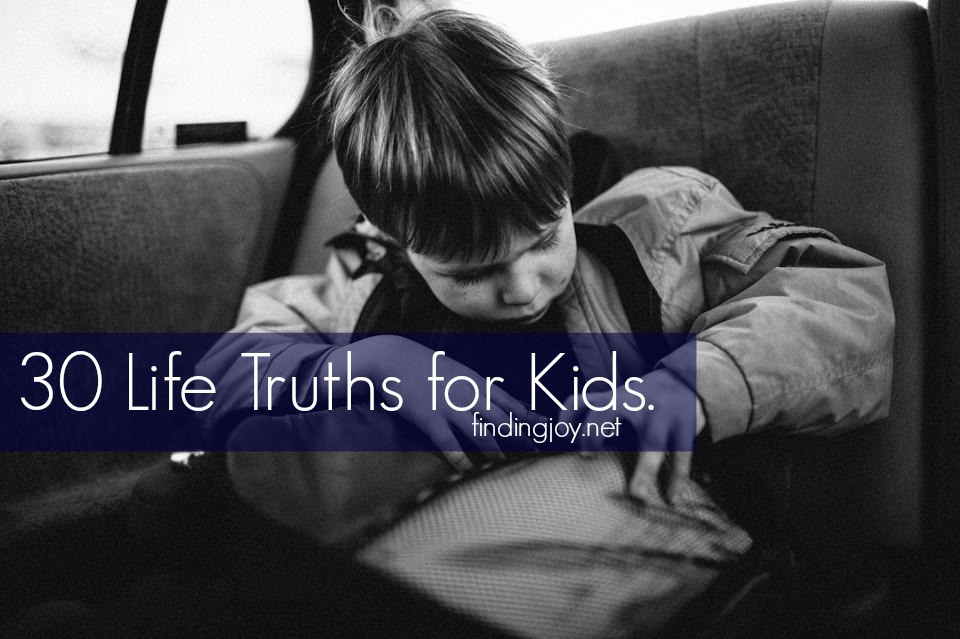 (today I'm sharing life truths that I share with my children.)
1. You are always loved.
This. My love for you is not conditional. Remember we live in a conditional culture – it's a if you do this, then you get this kind of reality. While there is nothing wrong with if/then goals and statements in life, know that my love is not dependent on perfection, if/then statements, or how perfect you think you have to be. My love will be there in good and bad. No matter what.
2. Parents make mistakes.
I am not perfect. I will make mistakes. My mistakes aren't a reflection of you, but are areas in my life where I need to learn, to change, and to grow. So for the times when I mess up I am grateful for your grace and love. And know that in all things I am invested in you, your heart, and your future.
3. Responsibility matters.
Do not wait to be told what to do next, but rather see a need and take care of the need.
4. Cultivate friendships.
After family, friendships matter greatly. I want you to choose friends who invest in your dreams, who listen to you, who respect and guard your heart, who you can call at 3am if needed, who value you, and who you know make your life a better place. And be a friend like that – be the friend that will call out of the blue, will show up at another's doorstep, and be willing to love even in those times when life is a mess.
5. Do not be afraid to express yourself.
Ever. You are a beautiful and unique person who is worthy of sharing your heart. Your story matters. Do not let fear keep you from saying what you need to say or feelings of you're not good enough. Expressing yourself, through words, art, dance, poetry, or where ever you are gifted is a gift to the world.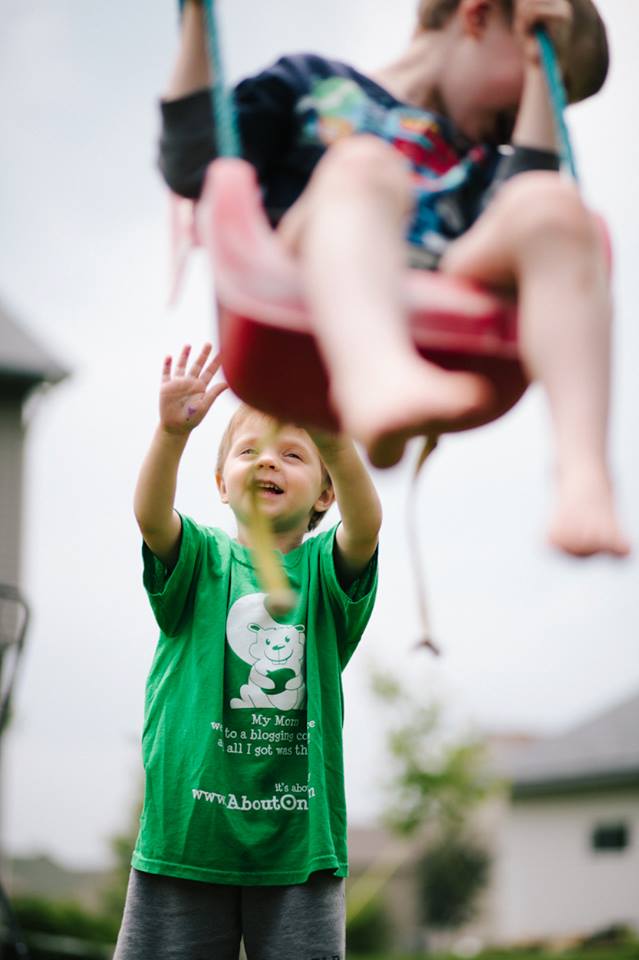 6. Be a thinker. And yet be spontaneous.
Take time to ponder life and all of it's nuances. Do not make decisions with just the filter of today and this exact moment. Look at the past and learn. Look to the future and plan. And yet, in it all celebrate the now. Allow yourself to diverge from the path and to be spontaneous in the midst of routine. Often that's where the greatest joy can be found.
7. Work Hard.
Hard work matters. The bills won't be paid by hoping they are paid. The bills will be paid by hard work. Oftentimes it is the most unglamorous way to be – and yet – hard work matters. Successful people didn't get where they are right now by simply dreaming of success (although I will tell you to always dream) but they got there through a combination of dreams, planning, and a great deal of hard work.
8. Celebrate Family.
Even if your family isn't perfect. Which, by the way, is every single family. Your family is a gift. Maybe your family doesn't look like everyone else's family and that's okay. You know what your family is – make sure to celebrate, to love, and to be grateful for those with which you get to walk life with in this way.
9. Stand up for what you believe in.
Even if it is hard or doesn't match with what everyone thinks is right.  Don't be so stubborn that you don't listen or try to understand other's viewpoints. But, also, do not be afraid to stand by your convictions. It is a balance, a synergy, of understanding and growing and speaking your heart.
10. Work to see the good first.
Don't judge. So often there is a deeper story behind actions. And with that in mind, don't rely on email to tell you the whole story. If you have an issue, don't email, instead get on the phone or get face to face and really chat it out. See good first.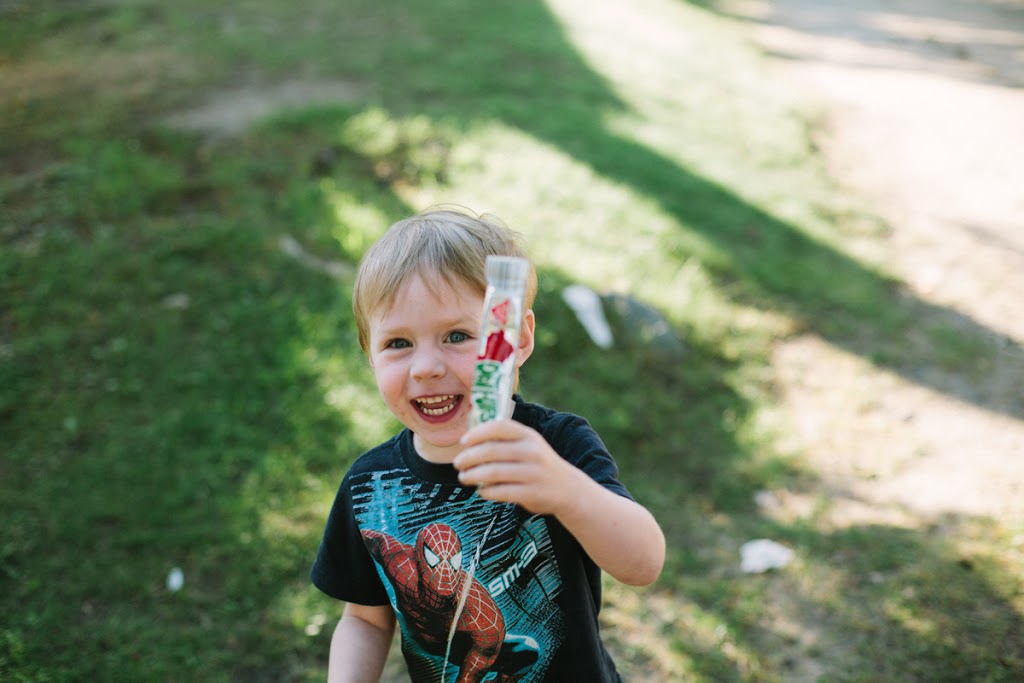 11. Seek to understand.
Just like seeing good oftentimes it's easy to put your agenda out there and to let that paint the entire story. Seek to understand. Listen. Practice empathy.
12. It's okay to be happy even if things are hard.
Sometimes we make happiness conditional. We tell ourselves if this would just get fixed then I could be happy. Just like love. Don't rob yourself of joy and happiness even if life isn't perfect. The truth is that oftentimes life will not be perfect, ideal, or what we had imagined. Allow yourself the gift of happiness in life even if things are hard.
13. Be grateful for the moments.
Little things matter. I've said it over and over and over, but it's true. The older I get the more I realize just how valuable moments are that are sprinkled in our days. Practice gratitude. Celebrate the moments that might just get overlooked in life – the simple things – and be thankful that you had a breath in the midst of a busy life.
14. Less is more.
With more stuff, more things, more busyness comes more to manage. It's a hard thing to say no to extras and new and shiny things, but every single thing that we introduce into our lives needs to be taken care of  – so try to remember that less is more in the long run.
15. I am proud to be your mother.
Always. Sometimes I might make mistakes or forget to tell you how proud I am of you, but I am. I am your biggest cheerleader, your fan, your one that is blessed to walk with you and encourage you and teach you about life. So for all the times where I forgot to sit in the stands or on the sidelines or really look at your work I tell you I'm sorry. But, know that you matter and your dreams are important to me.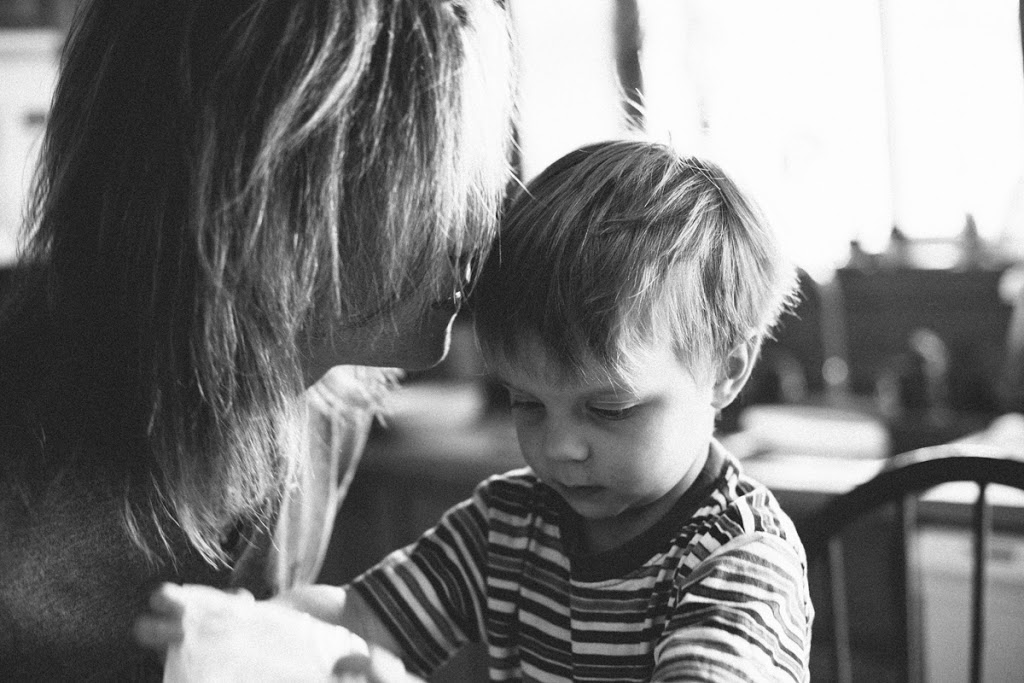 16. Life isn't always easy.
I know you know this already, but sometimes it is easy to look at life and think that it's not fair that yours is hard while everyone else seems to have it all together. The real truth is that for most of us life just isn't easy. Or fair. But don't let that define you or your happiness. Fight hard. Work hard. Believe in your dreams. Be grateful for today. Love your family.
17. Sometimes the simple things are the best things.
Some of my favorite presents from you are the hand written notes – the ones that said I luv u mom. Or the crafts you made or the flowers you'd pick out of my just bloomed flower bed. It's the same in life. You can have a great deal of things, but nothing will replace conversations with friends or the magic of falling snow or  what it feels like to hold the hand of one you love. Simple things are often the best things.
18. Don't allow cynicism rob you of joy.
Joy is a gift. Joy is you being willing to seek good in the midst of life. Remember to look for joy, to be grateful, even in the middle of really really hard things. But also, don't shove the feelings aside – the sadness and that – be okay with feeling. It's so easy to shut down our feelings and to ignore them. And sometimes our feelings are not understood, rejected,  made fun of, or not valued – that doesn't mean that you should stop feeling. Your feelings – they are a glimpse into your heart.
19. Sometimes you just need to dance.
Don't worry what others will think. Dance in Target. Sing at the top of your lungs. Run through the park simply being grateful for being alive. Life is a gift. And sometimes you just need to dance. Be silly. Live ALIVE.
20. There is grace each and every day.
You are not defined by yesterday. You are not defined by what others told you about you. You are a beautiful gift, precious, and important. And every single day should be a day of grace. Grace for others and grace for yourself. Keep trying, fighting, doing your best. You will have moments where you fail, but that doesn't mean you stay there. You pick up, you brush yourself off, you give yourself grace, and you keep on marching onward.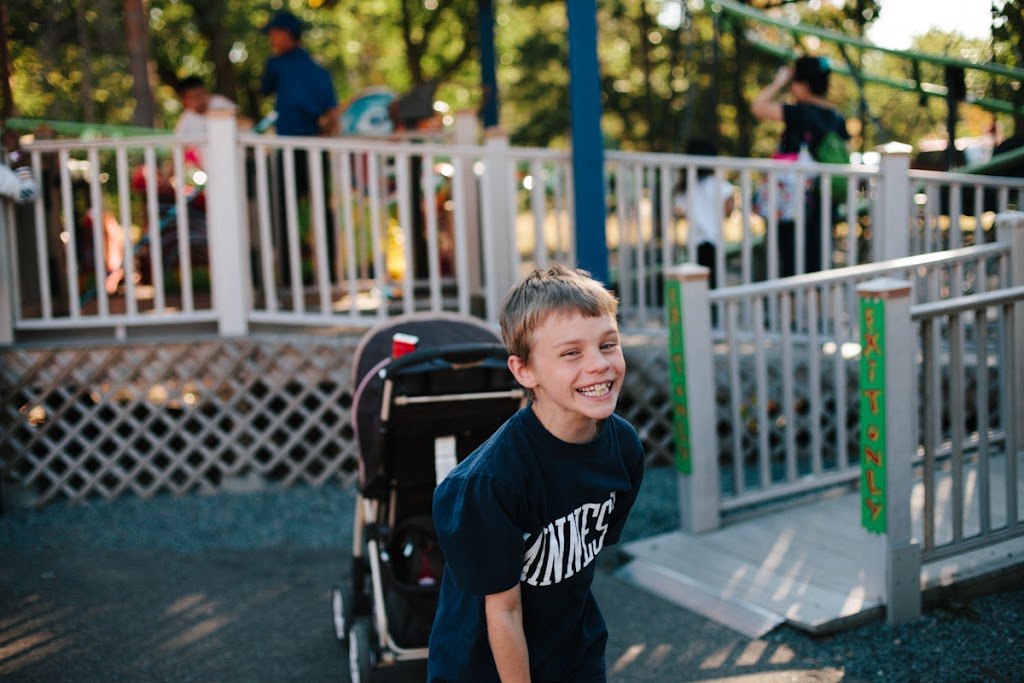 21. Forgive. Learn. And let go.
I've been hurt. Part of being hurt is learning to forgive. Forgiving doesn't mean that the hurt goes away or that things magically go back. Forgiveness is needed for your heart as well. So practice forgiveness. Learn from the experience. And then work to let it go. A good friend of mine tells me that it is like water under a bridge. Life keeps moving. Don't allow resentment, anger, or distrust well up. All that does is lead to angst and bitterness. Learn to let go.
22. Stand by your word.
If you say you are going to do something, then do it. If you're to arrive at a certain time – be there. Don't be wishy washy. Be a person that others know is full of integrity, truth, and that is reliable. Are there moments where you need to change plans? Absolutely yes. This is more about a life posture of being one who has a character that is trust worthy.
23. Be willing to learn and to adapt.
And the flip side of standing by your word is being a person that is more than willing to be flexible and adapt in the moment.  Life, plans, vacation, school, work, friends, and the everyday just cannot be set in stone. So much of life is about planning and being willing to move around within the plan. Think of a plan like a fenced area – there is room to move – versus being trapped within a confined space. When you adapt don't allow the change to dictate your mood.
24. Speak truth. Omission is oftentimes worse.
Omission hurts. Sometimes it's okay to not share everything. But if omission is there when the truth needs to be said oftentimes that hurts worse than simply being honest and coming clean. So speak truth. Let your words, actions, and heart's posture be one that celebrates truth.
25. Develop a heart to serve others.
Serving others is a beautiful thing. Hold the door open. Donate. Give of your time. Just look at life beyond the lens of self. When I was in Haiti the women there simply helped each other without expectations of what they would receive in return. It was so beautiful to be in a culture of giving and helping of others. See others. Smile. Bless others. It matters.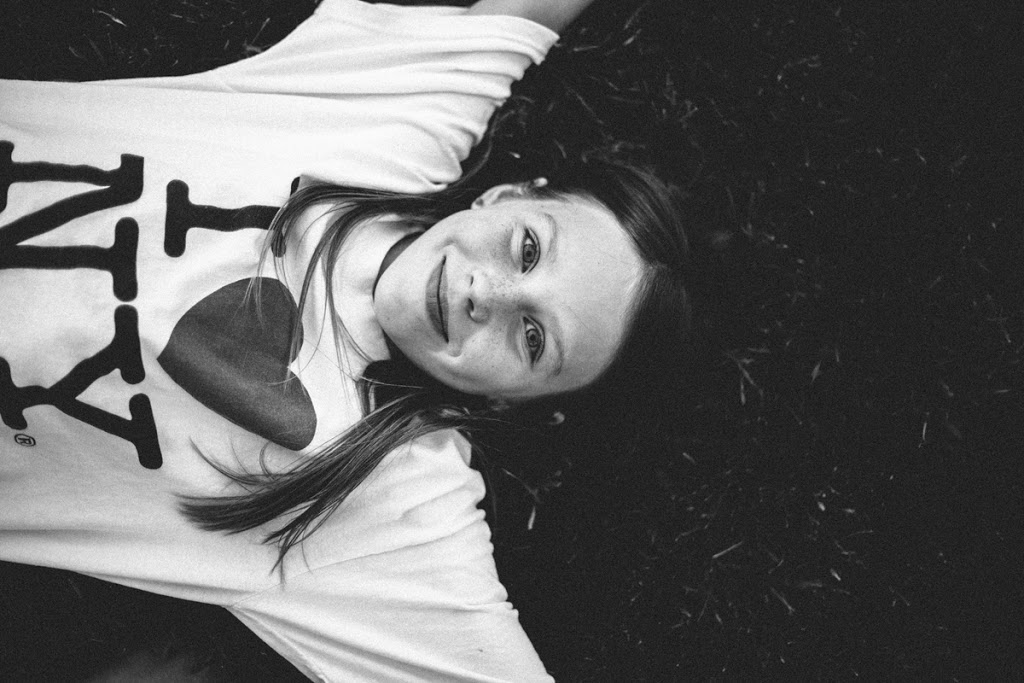 26. Celebrate the stories in life.
Your story matters. The lady at Target has a story that matters. Your next door neighbor has a story that matters. We all have stories – messy, beautiful, hard, wonderful, crazy, sad, exhilarating, boring, normal –  in life. Be a person that celebrates the stories that we all have – the moments of bravery, tenacity, celebration, and all. Those are the things that are so beautiful in life as we journey through. Life is a collection of stories.
27. Never stop learning.
Make it a goal to learn something new every single day. Do not think that you know everything, but rather, keep a posture of always learning and always being willing to learn. Sometimes it is humbling to be in a spot where nothing makes sense. It's uncomfortable, uneasy, and not fun. That is part of the process of learning. Allow yourself to be in that spot and allow yourself that grace to learn and allow yourself time. Keep on learning.
28. Comparison will distort contentment.
When you compare your life with the life you perceive others have then you are robbing yourself of your own contentment. So often we just see glimpses of the lives of others and then we can create a story about that life without knowing the nuances of the day to day. Don't compare. Learn, observe, and then come back and be the best you that you can be.
29. You are valued and worth fighting for.
Can I repeat this? You are valued and worth fighting for. Do not ever be in a relationship where you wonder if you are worth fighting for. Do not ever be in a place where you wonder if you are valued. You are a beautiful gift in this world. If others don't see that beauty? That spirit? That part that makes you you and makes you a better person? Then that is probably not a healthy relationship to be in. Fight for your relationships. And make sure your friends know they are valued as well.
30. There is only one of you. And you are amazing.
Don't forget that. Ever. This is like all of the above gathered together and pressed into one statement. You are awesome. The world will try to push you down or tell you other things or make you believe that you cannot do it or that you are stuck, but you are amazing. Remember that. I am proud of you.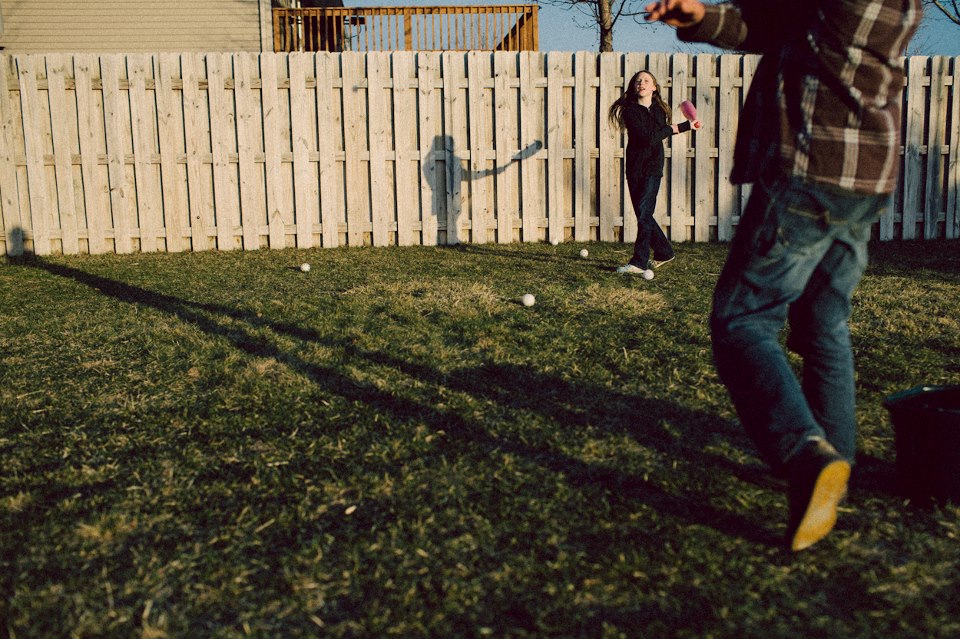 That's my list. I'm sure I could write a hundred, but this is a start.
How about you? What are some life truths you would share?