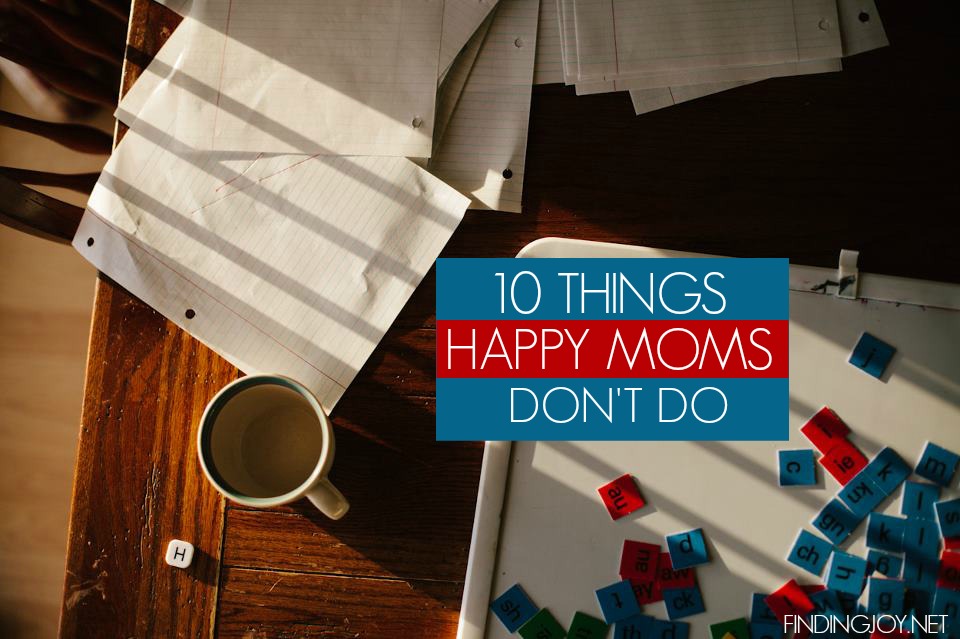 1. Base self worth on other's opinions.
Happiness that is dependent on what other's think of you is happiness that will never appear. The truth is that there will be others out there that might not like you, might not like how you parent, might think you're making the wrong education choices, feeding the wrong food, and on and on and on. So much of motherhood is being confident in your own choices that the opinions of others can simply be that. Opinions.
2. Expect the perfect day. It just won't happen (and you'll never be perfect anyway – motherhood is refining). If happiness came from the house staying clean, from the laundry being folded AND put away, from the kids never fighting, from dinner that was stellar without crazy cleanup, with no financial issues or relationship drama, and all of that well, you know, happiness wouldn't come. Expect the real day. And be grateful for the moments.
3. Gossip about other moms. Simply don't. Please, please, please don't. Gossip doesn't help anyone. No one. It doesn't help you nor does it help the moms that you're talking about. All gossip does is chip away at happiness as it makes you compare, contrast, and judge. So no gossiping.
4. Base success on the state of the home. So tough, really, but true. When you have kids in your home your home will probably look like you have kids living in your home. You can have it spotless at 8am only to look like you never clean ever by 8:15am. Kids do that. Do what you can. Keep it clean. But, you know, kids like to dump stuff out, mix paints, color on things, and create things. And that? That means a mess often. Your success isn't based on the throw pillows always on the couch, the laundry put away nor is your happiness.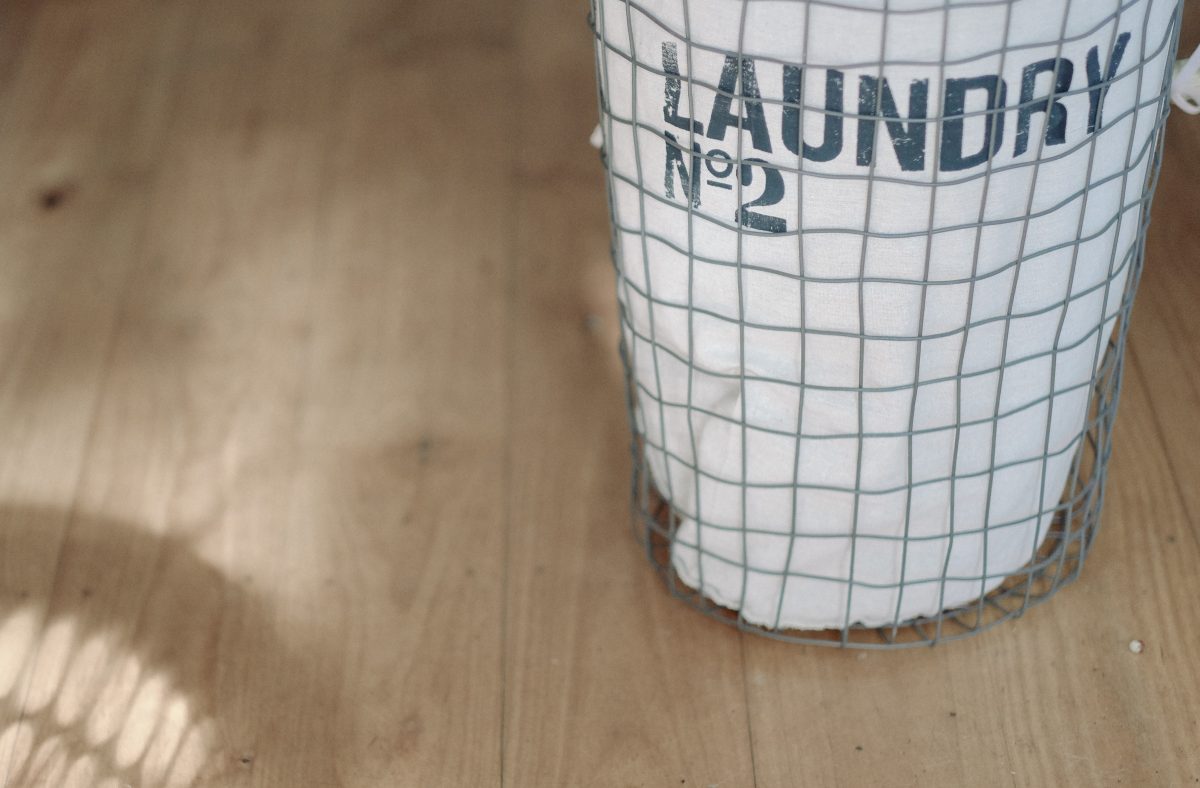 5. Live in regret. You're going to make mistakes. You'll bake the cookies wrong, you'll forget appointments, you'll yell even though you promised yourself you never would, you'll not go and do things, and on and on. Living in regret will chip away at the happiness that you will find in today.
[Tweet "Don't regret that you missed moments yesterday because then you'll miss them today."]
6. Worry about making wrong choices. Listen – there are a million and seven plus a million and eight choices out there about almost everything you could be doing as a mom. Want to buy a pacifier? Now, instead of just three choices, there is an entire aisle full of choices. The choices can overwhelm and that, well, that worry, that's not happiness. So make your best choice, move on, and let worry go.
7. Forget about themselves. Do not lose yourself in motherhood. Don't lose sight of your dreams, your passions, and all the things that make you super unique. Burying all of that can lead to resentment of motherhood. So find time to run, paint, sing, create, write, or whatever your passion truly is. Moms need outlets. And sometimes it means taking a bit longer hot shower and letting the hot water tank run out.
8. Martyr. Okay, tough love here, but we all know a martyr. And martyrs are simply no fun. I know it can be easy to martyr and even to not realize you're martyring, but here's what you need to do. Speak up for you. And if things don't go your way or you miss something or on and on simply try to be positive. That positive thing leads to happiness. The martyring thing leads to crabbiness and really crabby kids. Choose wisely.
9. Race through everything. The to-do list will never be completed. There will always be one more thing to do but not always one more four year old to read a story to. You can speed but if you're late, you're late. Happy moms choose to slow down in their day. They choose to take moments in the afternoon and to read. And listen – they don't feel mom guilt. So no guilt for not racing. The dishes will get done, the laundry finished, and the carpet vacuumed. Slow down.
10. Fight every battle. Not every battle needs to be fought. If the three year old gets themselves dressed and the shirt is on backwards and you're just going to Target then just leave the shirt. There are battles that need to be fought, and there are other battles that you can just let go. And honestly the letting go of so much of the minutia of perfection opens up moments of joy within the day. It give space for laughter, for times with our kids, and it truly gives you, the mom, grace.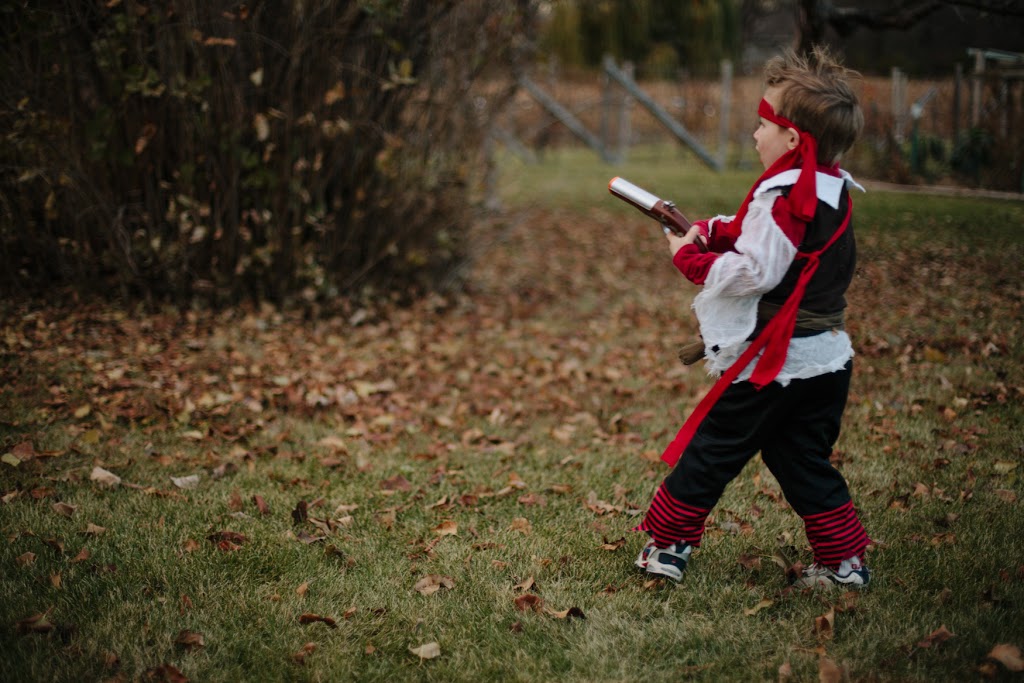 Is happiness inevitable? As we all know, no. There are still hard things in life, normal things, crazy times and more, but these ten things will certainly help in the journey to have those moments within the day where you can simply laugh and be grateful for your motherhood story. So much of happiness is hinged with gratitude.
Little things matter.
That's the thing happy moms remember.
*******
join the finding joy Facebook community
want finding joy in your email (and to get my ebook 40 Motherhood Tips)? join here.