Today, my daughter sent me a video that she made. This has become her new thing – editing videos and editing pictures and sharing them on Instagram. I think she's great at it and she loves making them. We were chatting about her newest edit and then out of the blue she wrote this: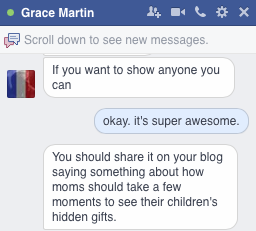 For real. She asked me to write about this on this site because she truly knows how important it is for their hearts – the kids we love – to be heard. And then this happened: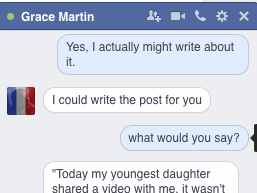 My friends, it made me cry. She wrote an entire post. Beginning, end, point and strong call to action of what needed to be said – what we all need to hear – to be reminded of as we scurry through the busy of motherhood. Because sometimes, well, sometimes it's easy to not see the world from their eyes, but rather our own.
Read. This is her post (written by her from my perspective) for all of us.
Today my youngest daughter shared a video with me, it wasn't just a YouTube video – it was special. My daughter made this video edit and wanted to share it with me and then she told me I could put it on my blog.  I knew then, that she was proud of it and wanted everyone to see.

But it was what she said that made me realize I wasn't seeing the most important part.

She said "mom you should write a post about your children and their hidden talents you find."

It was in that moment I realized maybe I wasn't paying enough attention as I had almost missed my daughter's video and it was something special she wanted to share with me. But it was even more that I realized how even with children little things are very important

Now whenever my children show me things I put down the computer or the cellphone and see what they want to show me, because I know that children want you to be proud of them.

So take the extra moment today and watch your children, when they show you something don't immediately say wow nice but rather tell them the truth that you are proud of them and their talents.

Today this mom learned to take a little more time to watch my children and I hope you do too. Because in real life little things can matter more than big things depending how you react to them. I knew my daughter found joy showing me her talent and I found joy realizing all the little moments I missed but can now see.

Grace Martin (14)"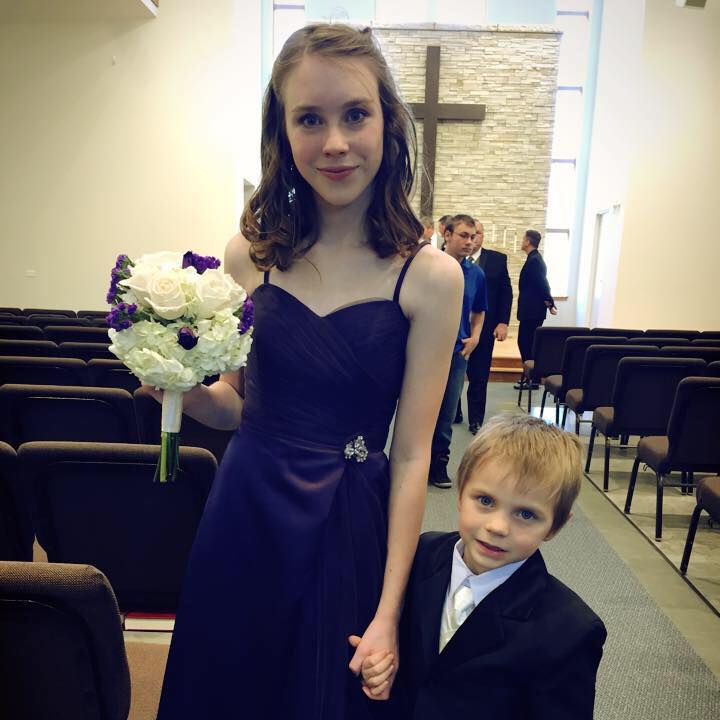 Out of the mouths of our little ones, right? She wants you to know what mattered to her and for me to share it. Why? Because she is right there, right now, wanting my attention. Real attention.
Not the uh-huhs and oh that's nice and in a minutes that are so easy to mutter. But a real investment in her.
It isn't about the big stuff. Sometimes, as I learned again, it's about not just mumbling that's great, but it's rather really taking a moment to share in their joys. To really listen and not partially listen. To invest in them.
My favorite part? It's in the now seeing part.
You have an opportunity today to see.
Tell them you're proud of them – for who they are right now.
It really matters.
~Rachel
By the way, here is the video edit that my daughter Grace made. She told me that she loves doing video edits because they just make her happy. Take that to heart too – the finding of what one loves to do simply because it brings joy. She wants that for you too. (made by Grace Martin – instagram -> http://www.instagram.com/gmw_lover_/ )