I broke the rules of my own life today.
It was Easter and for my entire life I've gone to church.
Now, before you think that this is about me becoming a heathen and denying church, let me tell you, it is not. Instead this is about me discovering strength and breaking down walls and norms that I thought were unbreakable.
So today instead of doing the normal Easter thing I tied on my shoes, put my hair in a ponytail and ran.
The trail was deserted.
And as I ran I thought about life and all the things that I had grown accustomed to doing without question. Easter and egg hunts. Christmas and presents. Birthday traditions. Showing up here and there. Having the smile on my face. And I thought about how even when one does the normal thing over and over that when it's done without deeper meaning and thought and done just because – well, there is something really hollow there. And I don't want to live hollow much more in this life.
Years ago when my marriage fell apart most of my church abandoned me. I think I didn't fit in the box anymore – my life was messy – and messy is uncomfortable. So I ended up finding myself really really alone. It was this painful place, perhaps the beginning of the unwinding of expectations that I placed on my own life and heart.
I started to question why I did the same things over and over.
Was I walking in there because it was important? Or because it was expected?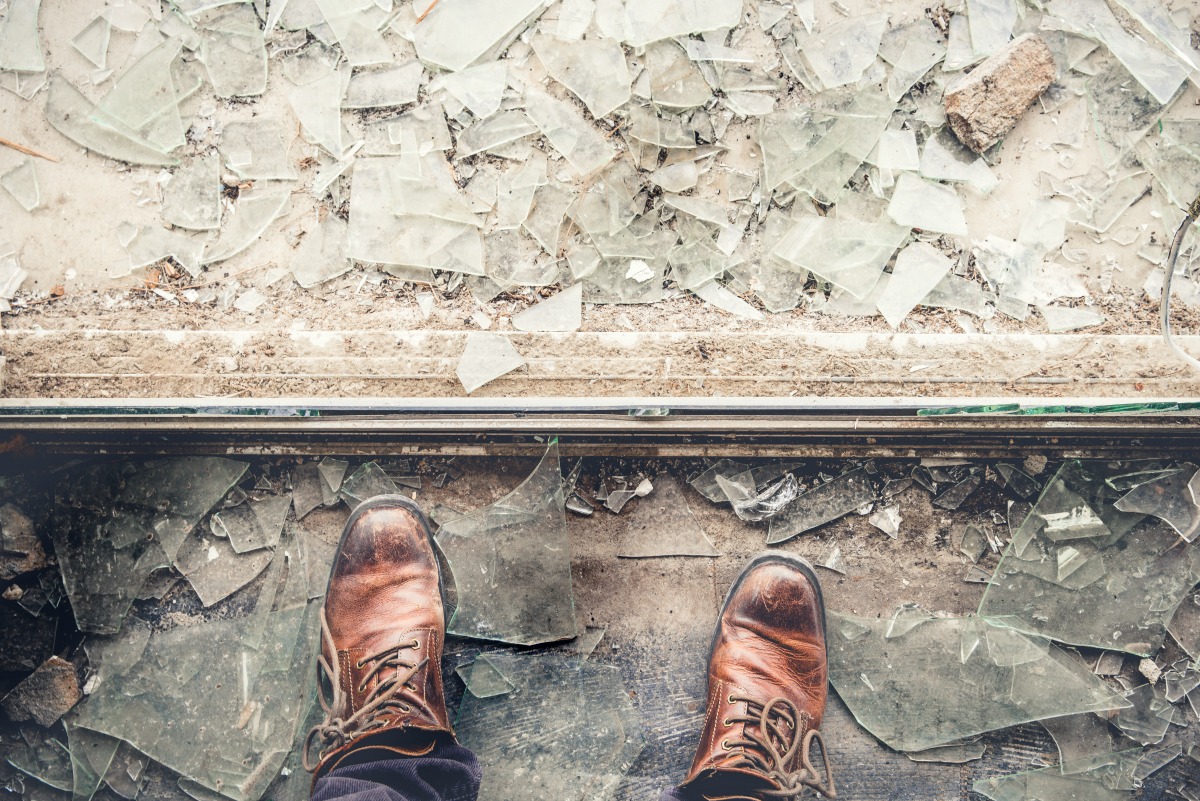 As the years passed I unraveled more and more of my heart — and thus today — running on Easter morning. For those of you who are Christians, listen, please as I'm a believer but I came to this place where I realized that I didn't need to stress about my perfect outfit and my kids appearance and sit in church today. I realized this because it was ABOUT me, not the reason to be there.
I was doing without thinking why. 
So much of life has become this mask of fitting in and today I didn't want to fit in. I wanted my own spiritual journey and time and a dropping of everything I was told I needed to do.
So I ran.
Mile after mile.
Passing cars filled with families going here and there.
Breathing in and out and in and out.
And as I wrote on Instagram – with each mile baggage dropped and healing and space for joy found room.
Sometimes it's really hard to look at our own hearts and to see where we're just existing. It's hard to look at the parenting and realize that we're on autopilot. It's easy to spend time doing everything just because we think that's what we're supposed to do.
Challenge the norm.
Have breakfast for dinner. Go a new way home. Create new traditions.
We still had our Easter celebration. Colored eggs. Talked about why our family celebrates Easter. Ate WAY too much chocolate and Peeps.
But this morning?
It was different. I said no to what I'd always done and yes to learning to breathe again and make choices with deep intentionality.
Because I want my kids to know that we don't just do without thinking – we do because we believe in something or we value the tradition and so forth. And sometimes it means breaking the norm and discovering that all is okay.
And it was good.
So I'm daring you to look at your own life and to peel back some of the layers and to see where you might just be operating out of expectations versus choice. And I am daring you to take that breath and believe that when you take control of your time and choices that you begin the journey of discovering joy and getting the margin of breath in your life.
~Rachel