When I was six I was molested at my daycare.
It has taken me 36 years to write that and to speak that without shame. I blamed myself for so many years. I thought if only I was good enough life could go well. I learned to hide as well – thinking that if I was better than people would like me and love me and thus perhaps leave me alone.
When I was six years old I learned to hide my heart.
I focused so much on the externals that for most of my life I forgot the internals.
I mothered with fierceness, but deep fear too. I didn't want anything to happen to those little ones that call me mom. I thought if I could control everything then life could be safe and good.
It wasn't. I learned that the hard way. I learned that gripping too tight doesn't equal freedom, but rather frustration. I learned that being afraid to be real and let go doesn't mean utopia, but rather, as in my world, dysfunction. Yet, when I went through my divorce four years ago I had to deal with the greatest pain ever of letting my kids down. That's what I felt inside. But just like that six year old girl did, I slapped on a mask, and kept on going.
I was a hider.
Behind perfectionism and massive to-do lists and the words I'm fine when inside I really was a mess. But, but, I started to learn some truth in this journey, this motherhood space of thinking I let my kids down — and it's this — I am doing the best I can with the resources and knowledge I have now. That little girl learned to hide, this adult girl is learning that the only healing can happen when you don't hide.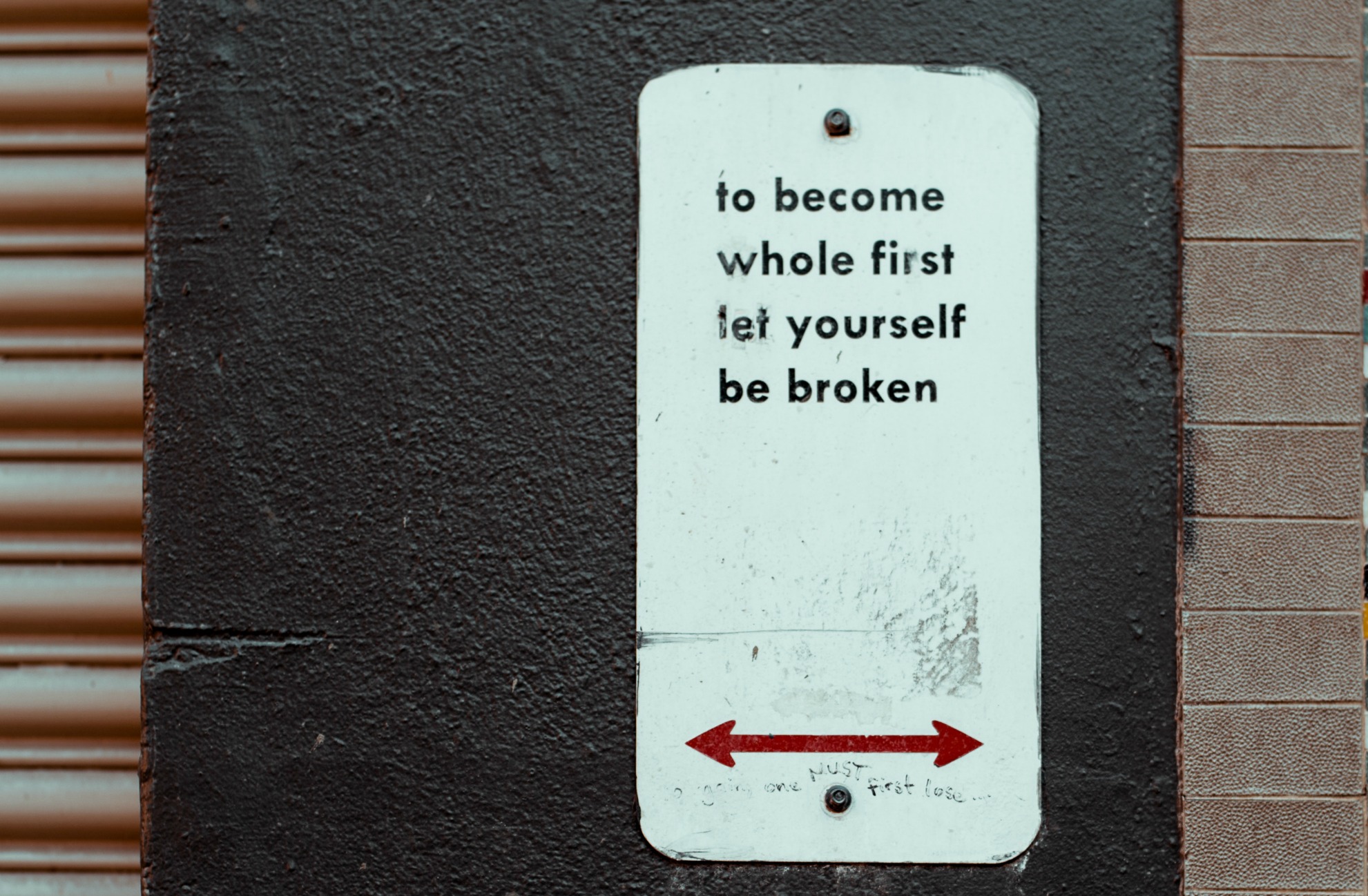 We all have stuff. Everyone of us wandering the world has a whole bunch of stuff. The real power comes when we decide to define ourselves by the past or we decide to let go of those past spaces. The power is the choice of what you cling to – it leads to either bitterness or joy. And maybe, maybe if you can let go, you just maybe will learn to love the girl in that space again. That part of us, that heart part, that's what makes us beautiful. It is the part that knows just how to soothe our littles in the middle of the night or muster the courage to say, just like I did, "enough" to something that was broken and upside down.
Living with our hearts whole means unearthing bravery. It's hard to be brave when you're holding up masks.
Listen. Your story might have spaces in it that are messy. They don't define you now. They don't define your ability to mother or make a difference or to create change. You create change every morning you wake up and look at those kids and fight for them to have a better life.
And in that fight, I have learned that the greatest freedom is when I don't cling so tight but let them go. I let them stumble and let them learn and watch and be diligent but believe in them.
That's how I feel about you too.
I believe in you, the you now. The only thing the masks and hiding do is hold you down. They make you question your decisions and suck at the joy in the today. You don't need to hide behind your past or by the spaces where you feel you've messed up. Those spaces are still part of you, part of your voice, part of your journey on this earth.
Sweet sister, trust me, you don't need the masks to thrive.
Do you know why I know?
When I was 42 years old I found freedom.
Being me.
And so can you, being you.
~Rachel
why did I write this? Maybe, just maybe there is one of you reading this who needed to know that you are not alone. You are not. And I am telling you – if I can find joy and thrive in this life – so can you. I believe in you.