If you can't breathe and you're feeling the pressures of being a mom let me tell you – I get it.
Sometimes the pressures of being a mom can crush and overwhelm. Especially during the holidays. Then it seems like not only do we have to win at the motherhood thing but we're now thrust in the crazy world of holiday expectations, that if you're like me, you're bound to fail at. Even though it's not failing, it's just pressures.
Lots of pressure. That sometimes can knock the wind out of our sails.
But what if what matters is what you and I are already doing?
Like throwing on our boots and going out in the cold and playing with our kids in the snow even when we have a million and five other things we could be doing. Or tucking our kids into bed at night, whispering prayers with them, and staying up late working so that we can pay the bills. Or being grateful for the food in the pantry, being okay with serving the applesauce, and simply doing the best we can do.
Motherhood is bursting with these most simple moments.
Little thing matter moments.
There's no grading system for motherhood.
It's really about showing up.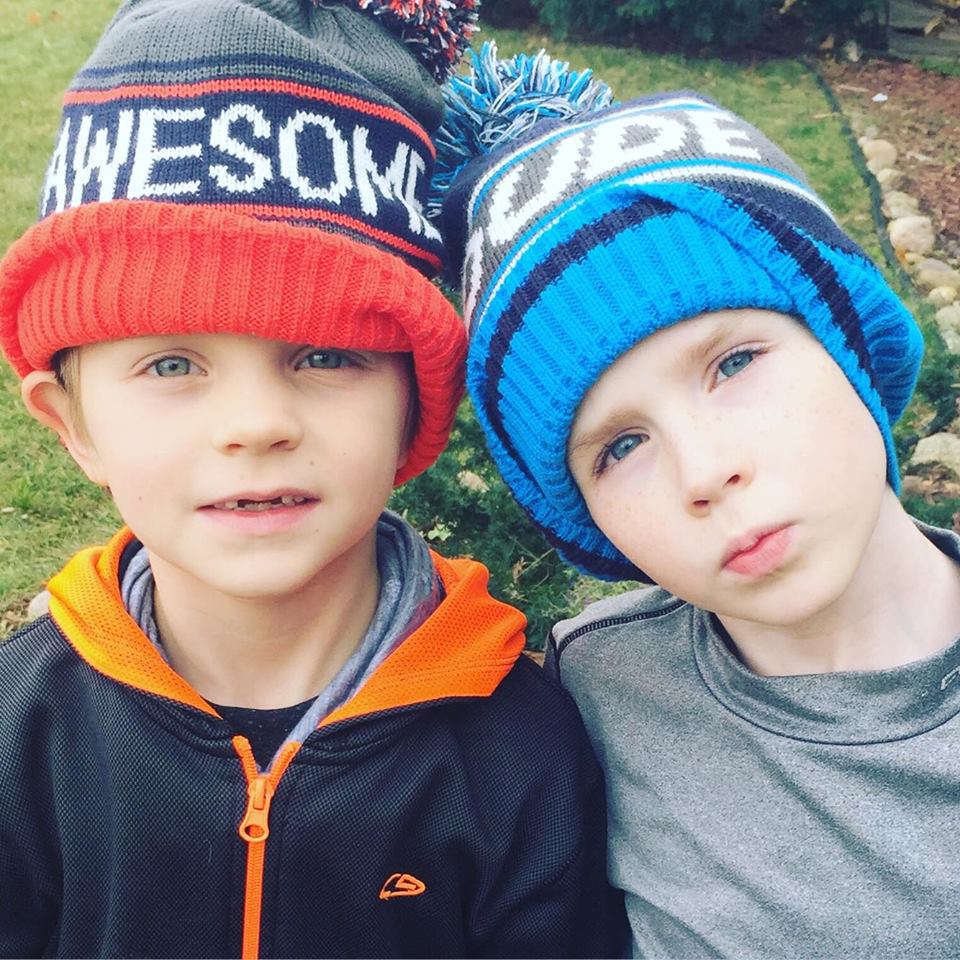 You wake up, you love your kids, you take care of your kids, you try to make today better than the next, you switch that laundry and fold those socks, you make the meals, you drive to classes and you give of yourself. Sometimes it's a giving in a life that is so far from perfect that it makes you want to throw your hands in the air and yell it's not fair. Sometimes it's simply a life that is simple and normal and peaceful and you wonder if this is all there is. And sometimes you are content, bored, tired, eager, joyful, and simply thankful – even if the room that you cleaned at nine am is a mess at nine fifteen am.
It's a beautiful tapestry of moms that work, moms that stay at home, moms that vaccinate, moms that don't vaccinate, moms that are single, moms that are married, moms that are divorced, moms that eat only organic, moms that love the convenience of boxed food, moms that are grateful to simply have food, moms with babies, moms with toddlers, moms with middle schoolers, moms with highschoolers, moms with kids that are gone, moms who homeschool, moms who send their kid to private school, moms who send their kids to public school, moms who simply need a friend, and well, we're all just moms.
Cutting snowflakes matters. Making pizza matters. Finding missing socks matters. Taking temperatures matters. Listening to stories matters. Writing notes matters. Driving to classes matter. Folding clothes matters. Counting to ten again and again matters. Laughing matters. Rocking babies in rocking chairs matters.
All of that normal everyday motherhood stuff matters.
So breathe.
You're a mom that is real.
That's what matters.
~Rachel
Images and original content are sole property of Rachel Martin and may not be used, copied or transmitted without prior written consent.