It matters. Here's why.
The other day my eight year old came in the house crying. His new jeans, without holes in the knees – which mind you typically lasts only a matter of days before he just happens to dive in the grass – now sported a big gaping hole with a bloody skinned knee poking out.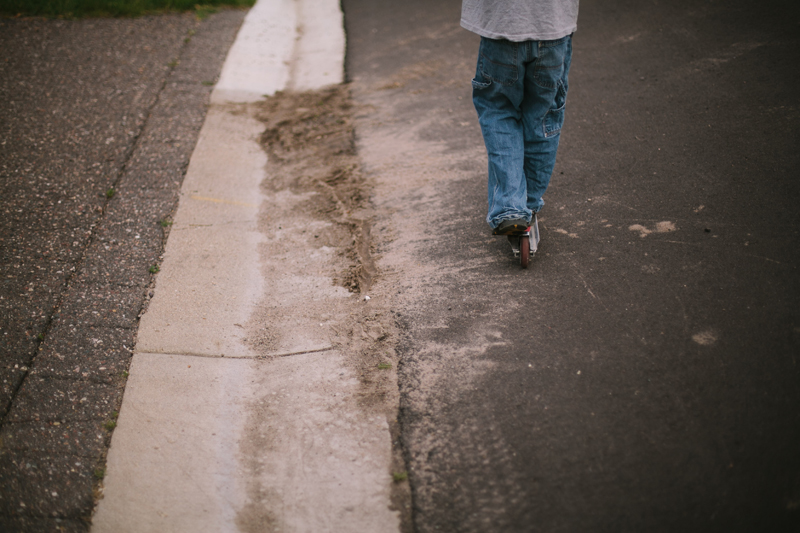 His tough demeanor was gone. Now he was just the boy, the boy in need of his mom, and someone to quickly stop that bleeding. As I stood there dabbing that knee and picking out gravel and trying to calm down the hysterics I remembered. I had this vivid memory of sitting on my parent's counter, crying terribly, as my mother did the same thing to my skinned knee. I remember sobbing and listening to her try to calm down my own hysterics.
It's okay, Caleb. You're tough.
Gradually the sobs subsided and the tales of bravery and running and scootering on a road that had gravel and salt left from the winter emerged.
Thanks mom.
And he was off.
All of the drama. The tears.
And I was left in a bathroom with a pair of jeans that now had a hole and blood stains. With foot prints on the tub and a towel on the floor. With three bandage wrappers sitting on the counter and a tube of antibiotic cream waiting for its cap to return. And me. With my tshirt and hair in a pony tail and jeans. While dinner cooked on the stove and my tea kettle whistled. With ear buds and my cell phone on the counter and someone already calling mom from the living room for me.
That's motherhood.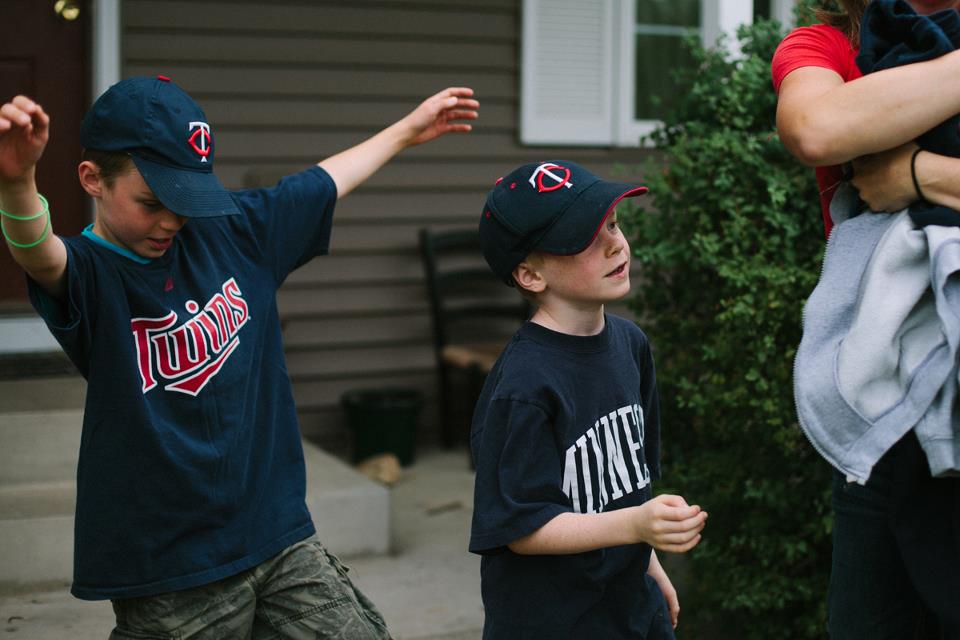 Oh, you and I can dream about the days that we thought motherhood would be. About the moments at the table doing crafts and organized rooms and moments of bliss. But, even though motherhood is sprinkled with them here and there and tucked into corners so much of motherhood is racing to the door when the child is crying, dropping what we're doing, and running down to the road and picking them up.
It might not feel like it's enough. Or that it truly matters. You and I might race through life with our hands in the air and wish for a moment to breathe.
You might feel unnoticed.
You might feel like no one cares.
You might wonder if it all even matters.
No one sees those moments in the bathroom.
Those times where you tediously scrape and pick out pebbles from your child's knees. Or the times in the middle of the night where you sleep on the floor next to your three year old's bed holding their hand because they had a bad dream. They don't see you wandering through the grocery store with a list in hand and a budget in your head and you saying no to things even when you wish you could say yes. They don't see you in the laundry room folding clothes and digging through the basket in the morning trying to find that matching sock. They don't see you online trying to understand the new math way of dividing so that you can teach it to your frustrated fourth grader who is waiting for you.
They see you. On the outside.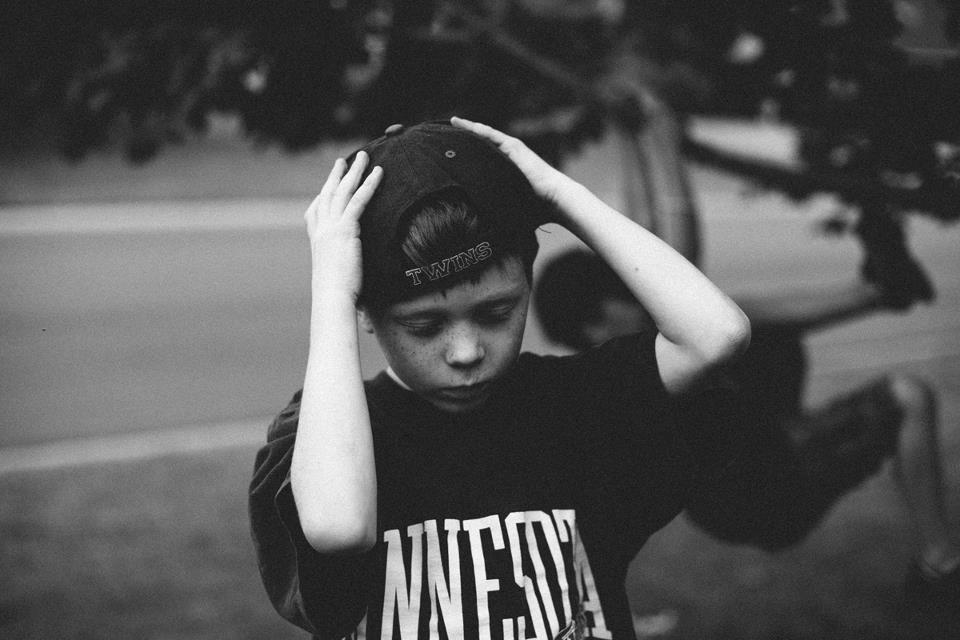 But you? You on the inside?
You in the everyday. That sometimes get lost in our busy world of agendas and places to go. But those everyday moments – they are the moments that build your motherhood story. They are the times when you become stronger and braver. They are the times when you say no to sleep and yes to rocking. They are the times when you read the story just one more time or walk to the kitchen to bring water up to the six year old's room at bedtime. They are the times holding a neb mask to a fast, calming down fears, holding hands in the store, laughing at cartoons, dishing up spaghetti, wiping away tears, and doing a whole lot of ordinary.
They are the moments that make motherhood.
They are the moments that when you and I are grandmas that we will laugh about and share. They are the things that we'll look back and remember and sigh and think about. They are the things our children will remember.
I don't remember how I fell when I was seven.
I do remember my mom.
I remember her hugging me.
Wiping my knee. Telling me I will be okay. Just like I did with my Caleb. Just like you do.
My knee has no scars from that fall.
But my heart remembers.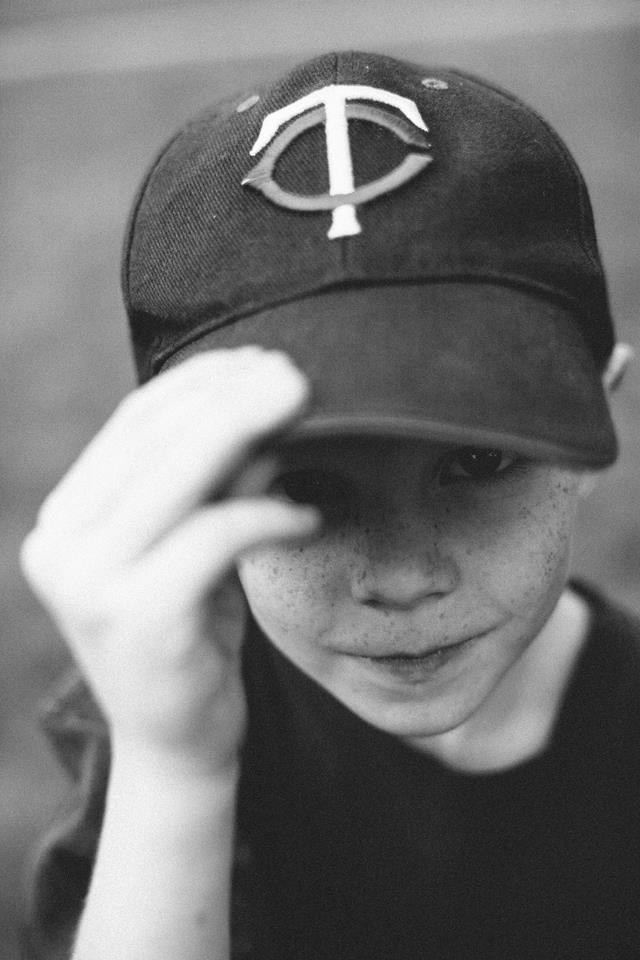 Sweet mother. Sweet, sweet, sweet mother don't discount the ordinary. Don't just think it's something that you just do because moms just do those things.
What you do is amazing.
It's not a little thing. Those moments build a life. Nurture a child. Tell others that they matter. They are moments of love. Of giving. Of being a mom.
That is what life is about. Not about perfection and having our act together all the time. It's about the little things. About loving. About being real. About being okay with not knowing the answers. About being.
Keep on keeping on. And in your heart today, today as you go through your day filled with ordinary moments may the truth that those ordinary things are truly the most beautiful moments of motherhood fill your heart.
It's not the big stuff.
It's you. Now.
Be brave and carry on.
Thanks mom.
And that means you, too.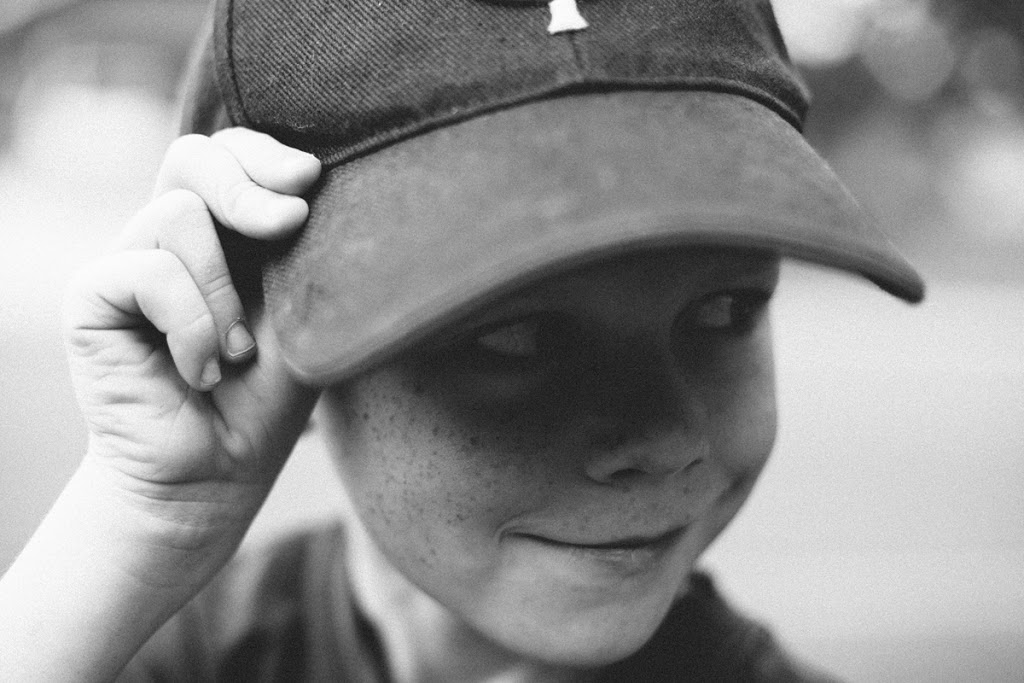 So in case you wonder if it matters? Well, it does. Every single bit of it matters.
Onward.
You've got awesome to do.
~Rachel
[Tweet "Motherhood moments are the threads that are woven together to create a life story."]
[Tweet "Don't discount the ordinary. Motherhood is a collection of ordinary moments that are extraordinary."]
Join our awesome fabulous community of moms on facebook.