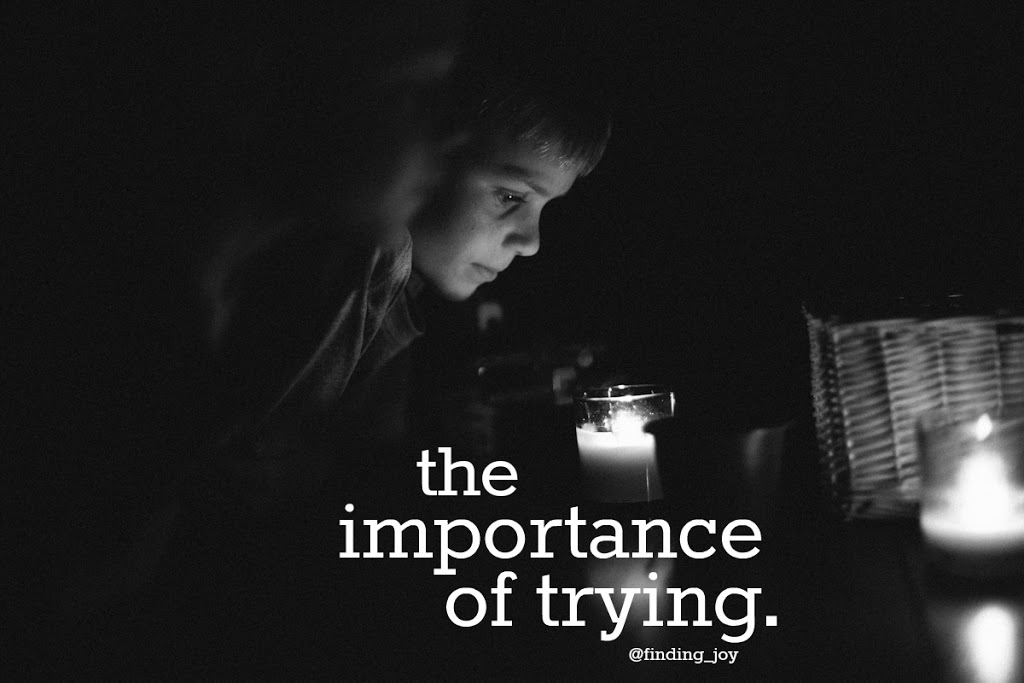 Over the weekend I wrote a post titled
51 Things You Can Do to Bless Your Kids
. It was a simple list, really, one that I wrote from my heart – it's those things that we all kind of know but don't articulate or remember to do. One of the items that I dear to me is the idea of letting kids try. We need to embrace, to give opportunities for not only our children, but for ourselves to just try.
Trying is not failing.
You've heard me write those words. Over and over and over again. When we try, we are pushing ourselves to dream, to be better, to look beyond the present, and ultimately to embrace the moment that we are blessed to live in.
I often sit in our living room and remind my kids about Thomas Edison and how many times it took him to invent the light bulb. They'll look at me, and I'll tell them that it took him more than 1000 times to actually figure out how to get the lightbulb to work. Then, I'll look them in the eyes, and I will ask them why it's important that he kept trying all those times. The first couple of times, they tell me because otherwise we wouldn't have a lightbulb.
No.
Otherwise someone else would have invented the lightbulb.
When we stop trying, we in fact, actually allow opportunity to pass us by.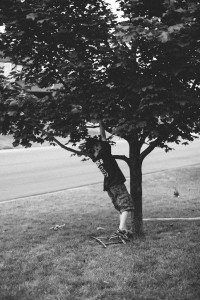 Our kids need to be taught to keep trying, to keep pushing, to keep believing in dreams that often don't even seem possible. Of course we can chat about options, strategies, realities, and ways to implement. We can embrace their dream and help them figure out ways to make it become a reality. Just don't stop and squash the dream or the need to try when it's new and fresh.
Let them invent. Create. Make a mess. Fail. Succeed. Keep trying.
And that goes to you as well. Today, pick yourself up, look at your day and try. Look at the to-do list, your goals, your dreams, and put yourself out there. Be bold.
We need more bold in this world.
Imagine if Edison had decided to quit the time before he succeeded.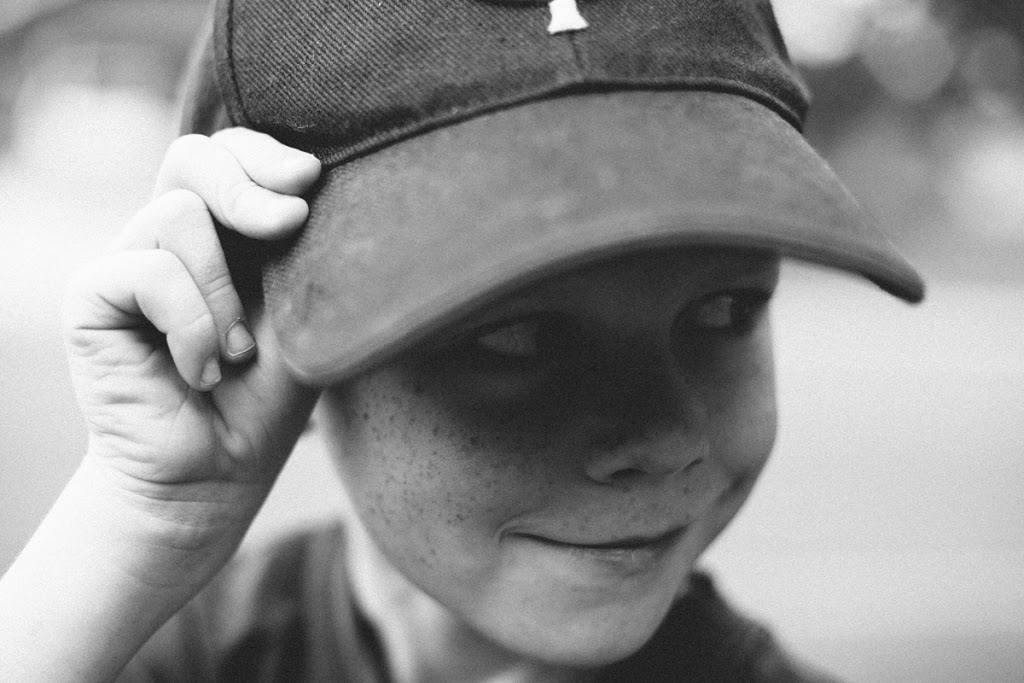 Keep going. Keep trying. Live boldly.
And teach that to your kids.
to subscribe by email – click HERE.