"My grandma was a riveter in WWII . . .with other women. They were forced to work together, to keep each other's spirits up. To keep each other going. That doesn't exist now. Women have been comparing themselves to each other since they were born." 
Confession.
Sometimes I'd spend time on Facebook looking at everyone else's life and deciding that my life just didn't measure up. Not in the Pinterest category or the project category but in this nebulous motherhood they've got it all together and I don't kind of way. I'd look and then look at my kitchen with dishes on the counter and the half completed chore chart and I'd just feel down. I'd look at all the stuff and it would just whittle away at happy.
I wasn't so much not happy for them, but rather used their joys as a checklist of my fails.
So today I decided to change my thinking.
I made up my mind that if I'm worth being happy then everyone else is as well and therefore I'm going to try to stop comparing or thinking people are bragging but am going to be genuinely happy for their joys. That means when I log onto Facebook or Pinterest or Instagram or see the mom at Target that instead of judging or measuring I'll be happy for her victories too.
I decided to be happy for everyone else.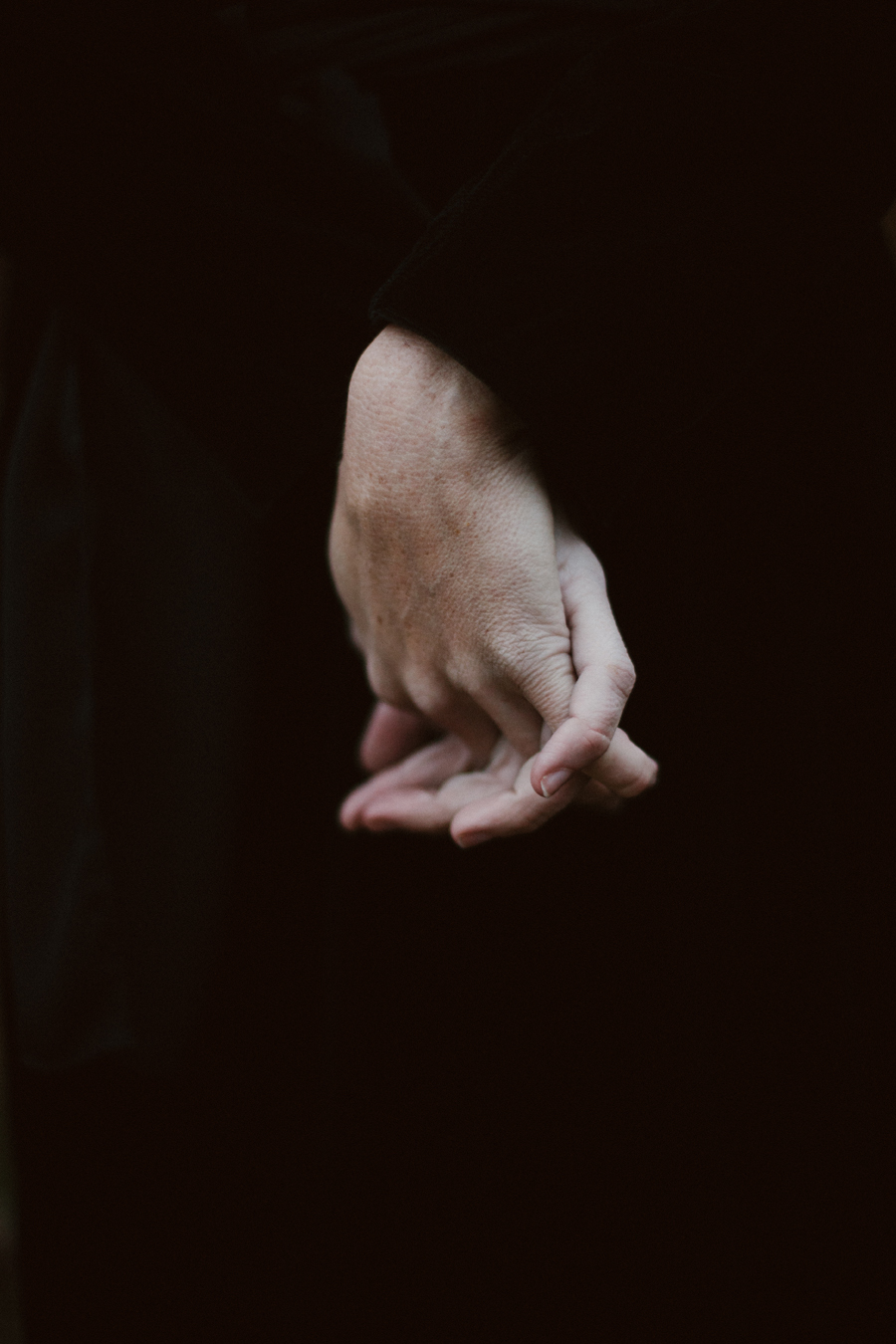 How is that for a paradigm shift?
So often we read about how we need to turn social off or that it's the highlight reel or that it's robbing us from peace – so instead of that –  I decided to be radical in my thinking and genuinely be happy for those around me.
No longer is what I'm seeing a comparison, but rather it's me trying to be another human loving the person for the good in their life.
Because, after all, isn't that what we all need?
Don't we need the friend on the sidelines who is actually cheering us on? The friend who wants us to succeed? The friend who gets joy with the good things in life? The friend, like the friend in the quote my friend Dan shared with me about his grandmother?
I mean, who else gets the victories of motherhood besides each of us? Or looking awesome after a make-over and taking a selfie? You know, maybe that selfie was less about saying look at me and more of look at me celebrate me and my happiness? Because we all know how amazing it feels to leave the salon – we want to share it. Or when our kids do something unbelievable – because just the night before they were driving us insane?
So you see, this is the year of me deciding that we are all worth it.
We are worth happy.
You are worth happy.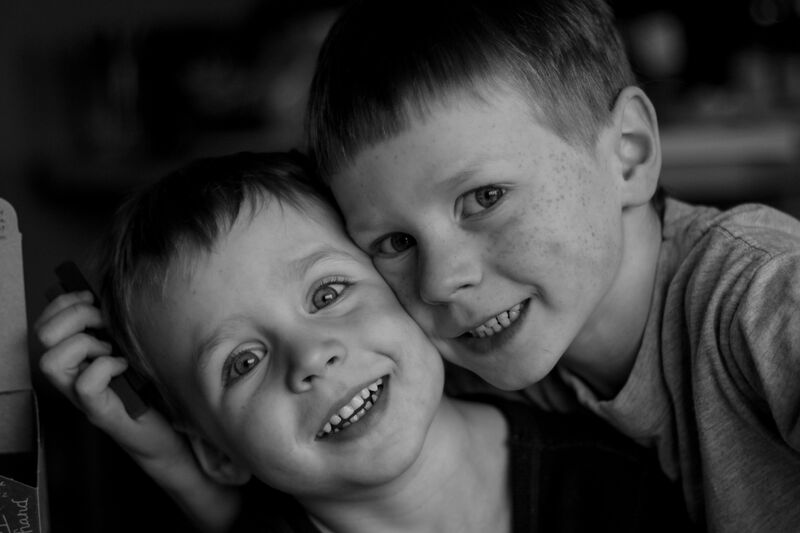 And I am beginning to think the first step of this is for us all to put down the measuring sticks of motherhood comparison and to look in the mirror and to realize we're ALL worth happy. No matter what the state of our house is or our relationships or our bank account or our kids. You are worth happy because you have great purpose and value in this world. And yes, I know there are some of you who desperately need to hear that you have value – so I'm telling it to you again – you do.
You know the truth – the truth that we all have kids who don't want to go to bed or who hate homework or where we've just had enough – we just don't share that as much. I mean, honestly, how horrible would Facebook be then? It would be a collection of woes and laments and irritations and we just don't need that.
We have to decide.
We can't live both ways – wanting happy – and then comparing ourselves and stripping away happy when we see our friends with joys and victories. So I want to challenge you first to look up (or think about) at your family and to be grateful. Yes, grateful. Even if it's a horrible mess. Even it's perfect. Even it's nothing like you wanted. Even if it's hard. Even if it's easy. Even it's left you confused. And in that grateful part I want you to see you and all the awesome that you have inside and to be grateful for the contribution that you bring to this world.
You see, when the grateful part leaves the jealousy and comparison creeps in. And when that's there it shoves all the happy from our daily lives.
So you, you and I are going to be different.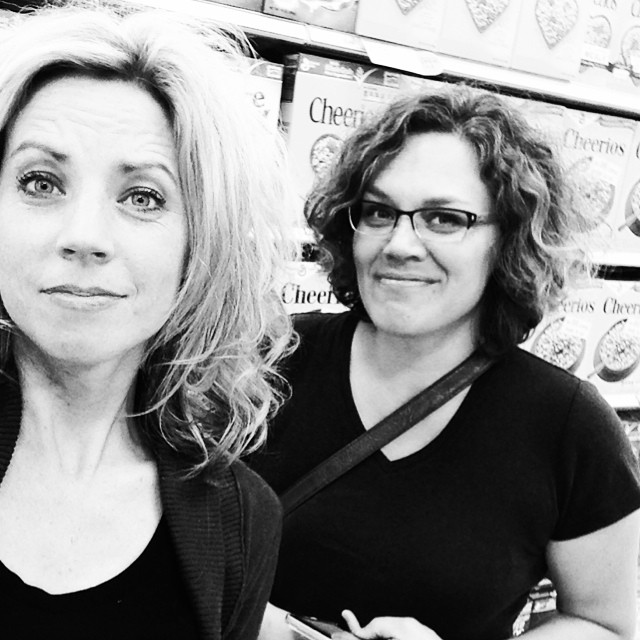 And second, just like I decided, I want to challenge you to replace the negative feelings with actually happiness and joy for others.  When I open up Facebook I am going to be happy for you and those whose lives look good. I'm going to be happy because it means they are fighting for their lives. I am going to be happy for you – for your victories and joys and awesome. They are reclaiming their family, fighting for their hearts and are living a full life. That's what we need to remember.
You are so worth it, dear friend.
There's a whole community of moms fighting the same.
It's time we won and put down the gloves and the comparisons and the expectations and just loved.
And time we all celebrated all of our victories and felt happy for each other.
No more angst.
Just joy.
~Rachel