When you become a mom it feels like all the answers are in a book, online, or from your mom.
You'll quickly discover that your child is the one percent child who doesn't fit into any mold.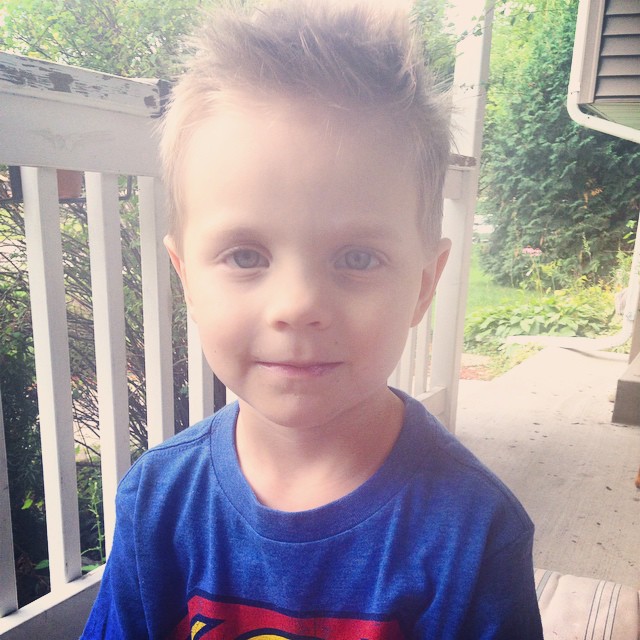 You'll also quickly discover that trying to fit any of your children into any type of molds is not to be advised. You'll instead learn how to love them for who they are – quirks and all.
By the way, if you have more than one child they will learn exactly how to drive the other child crazy.
When they start to drive each other crazy it will often be over things like looking at one the wrong way, making faces behind your back at the other one, chasing the other with a permanent marker (maybe that's just my boys), and all sorts of petty annoying things to the other child. It will get loud.
Quiet will be relative and will be a lost memory.
It's okay if you miss quiet. You can, if you are lucky, find quiet in the five minutes you get in the shower or in the car ride to the store or for the fifteen minutes before you fall asleep at night.
It is acceptable to bribe your children for quiet in moments of desperation.
There is a hidden code of understanding between moms at Target, Walmart, and Grocery Stores during sick months.
During sick months the sanitizing cart wipes at those stores will more than likely be out and your child will not only touch the cart but will also then proceed to either lick the cart, put their hands in their mouths, or be the one who sneezes on the cart leaving it for the next mom.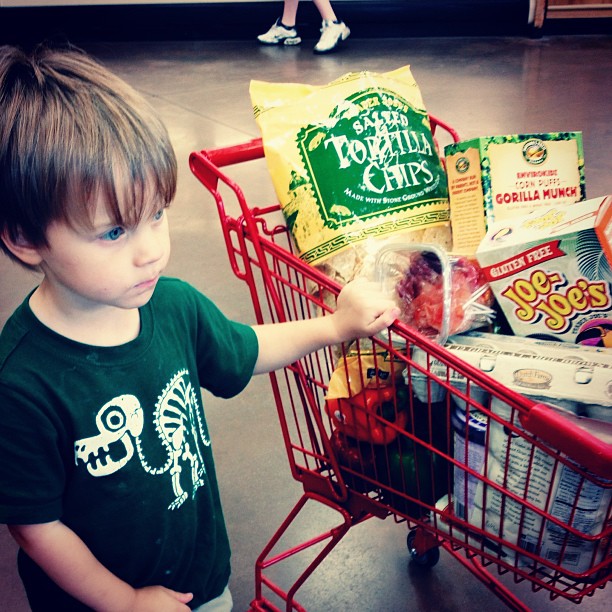 Thank goodness there is not a disclosure statement telling you what you'll be exposed to when you go to the store.
Reading status updates about friends who have children who are sick will immediately make you want to find the Lysol, hand sanitizer, and zinc lozenges for your family even if they live very far away from you.
You will, however, still post status updates when your kids get sick.
When a child is sick and they need you you'll no longer care about snotty noses rubbed into your shirt or vomit that you've caught or a sick one sleeping on your lap.
You'll lose the thermometer in times of need. Have a backup handy.
Sometimes you'll have to stand back and let your kid deal with natural consequences. Like if they don't finish your homework.  Or they were mean to a friend. Or if they didn't eat their dinner and you told them that they'll have to save it for later and they go to bed hungry.
You'll spend time negotiating. Over screen time, what shirt to wear, doing homework, being kind, eating that dinner that they saved for dinner and bedtime. You could have starred in the movie The Negotiator if Samuel L. Jackson wasn't available.
Speaking of bedtime the nightly routine will get exponentially longer the more you give in and sometimes you'll find yourself standing outside their door saying Enough! Go to Bed! because you're done negotiating and just need a break.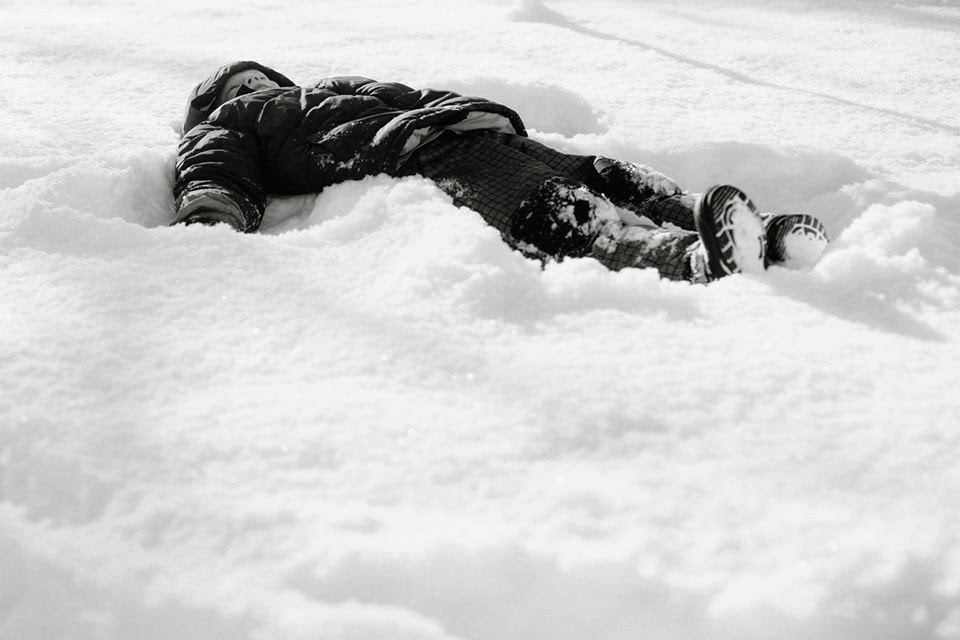 It's okay to need a break. There's no guilt in feeling like you need a break. That's just real.
You'll deal with feeling guilt. That's normal.
You might have guilt that your three year old didn't do the classes that you thought they should or that you don't have matching pjs for Christmas or that you have to work and couldn't make it to a concert. It's a good thing that our kids didn't need most of that stuff – they just really need love.
You'll love your kids greatly. Even if they drive you crazy, batty, and make you wonder what in the world am I doing? and will this kitchen ever get cleaned? and on and on and on and on.
Your kitchen, living room, and main areas will only be cleaned when no one stops by. If someone stops by be prepared for your home to look like you've never cleaned ever before.
It's acceptable to push things with your foot away, gather things up, and say kids I thought I told you to pick up your mess and all when people unexpectedly stop by. Just try to not apologize because truthfully our homes are meant to be lived in and aren't meant for show.
One day your home will be perfect. And quiet. And you'll probably miss the chaos.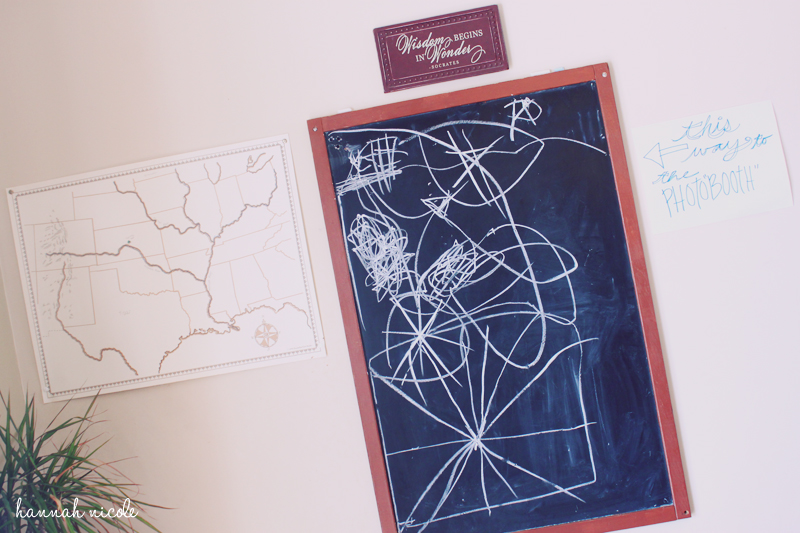 Instagram is the highlight reel of lives. Don't compare with that.
Comparing chips away at contentment. Try to love you for you – even in the mess, the not knowing what to do, and the fact that your kids were the ones melting down in Target because you wouldn't buy the $3.99 Lego conveniently placed at their height.
If you leave Target with a purchase under $10 then that is an excellent day.
When you have those excellent days make sure to circle them on you calendar. Sometimes it's easy to get stuck in the cycle of having challenging, tiring, exhausting days and to forget when we have the awesome days.
It's an awesome day, by the way, if you can get more than four hours of sleep in a row.
Kids never sleep when they need sleep.
Moms never sleep.
Even with no sleep moms can still be amazing. You'll surprise yourself with your strength.
If you're super tired it's okay that your kids play games on the tablet or computer in the morning. They'll survive especially if you need sleep.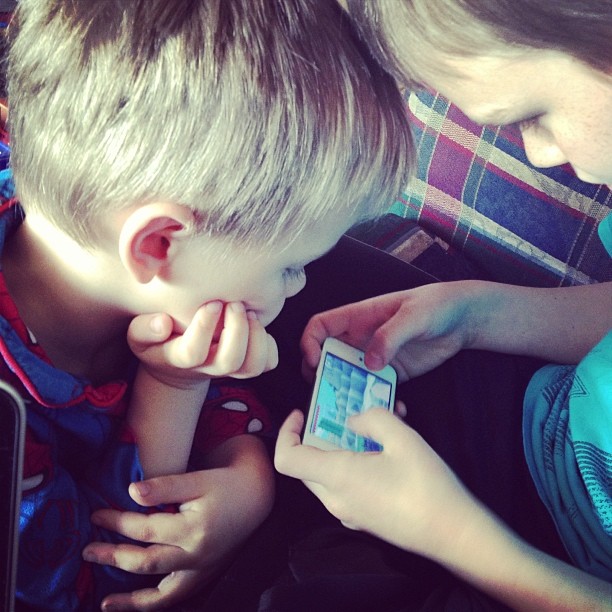 You'll also be surprised at how aggravating whining, complaining, and bickering can be to you. Especially if it is accompanied with words of it's not fair.
Being a mom is a blessing. Even when you deal with kid who are bored or feeling like you're not enough or having a life that doesn't look like your boards on Pinterest.
Pinterest isn't bad. But it isn't a grade book of mom success.
Real mom success comes in those days when you give and feel exhausted and love those kids no matter what and you just keep going like the Energizer Bunny.
Don't forget that. The power of loving your kids.
Don't also forget how strong willed five year old kids can be. They can wear you down. Always have a back up.
Chocolate is an excellent backup.
As well as a good friend, Netflix, Starbucks, and that shower that was mentioned above.
You might cry on those hard days. Or want to surrender. Or feel like you're not enough. Those thoughts are normal parts of being a mom. Don't judge yourself for having them.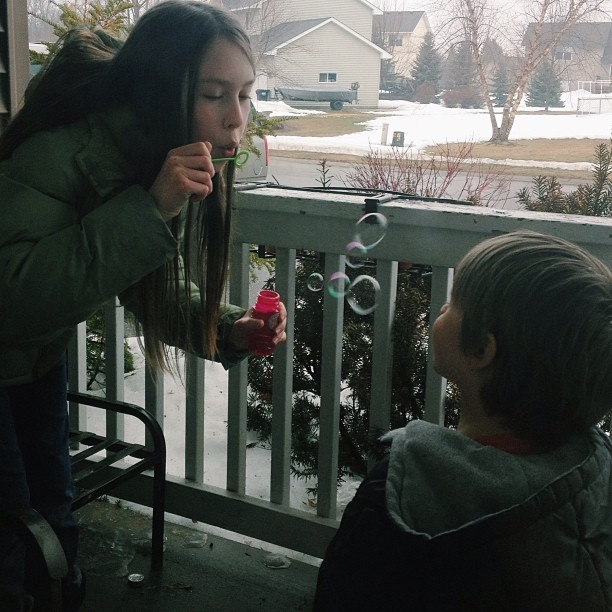 But remember. You can do this.
And it may not be perfect, but I'll tell you that the messy imperfect life makes the most beautiful story of strength, beauty, tenacity, and love.
And you're the star in your story.
Motherhood.
It's your real life lived.
With joy.
~Rachel