1. Expect that it will take time. I'm the gal that wants everything perfect before I start. Life is a journey, and in the journey things change. If everything was exactly the way we wanted it today then we'd have no goals to strive for. So we need to expect that change will take time. And with that we need tenacity and persistence. Keep going, keep going, keep going. Often we want to quit too soon and don't realize the strength we have within. (Btw – the best example of this I've seen is the Death Crawl scene in Facing the Giants)
2. Don't expect perfection. Remember? Me the perfectionist who doesn't want to be such a perfectionist? Just as it takes time, it also isn't perfect. Right now my living room looks like we just moved into this home. Piles and piles of presents and bags and boxes and paper and stuff. Normally? This is the day that I clean up and reclaim my home from all the Christmas stuff. Today I will be lucky if I leave my couch. And I have to recognize that even though it's not perfect, it's still good. My family is here, there's laughter upstairs, and we were blessed with many new things. All good. Perspective.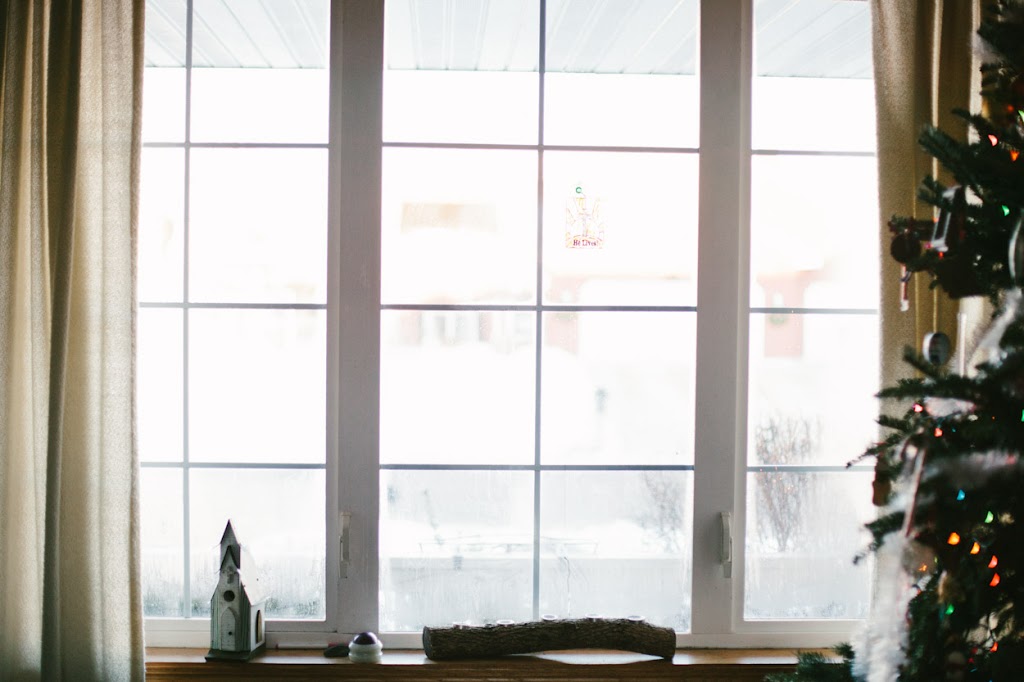 3. Let stuff go. See how they all relate? Today I'm having to really let the mess go. I could push myself, but I'll end up sick and that doesn't benefit anybody. So I'm choosing to let it go. It's the same strategy with things – let them go. We don't need everything, and in fact, too many things creates this inevitable chaos in our lives as we strive to manage it all. Let stuff go. We don't take any of it with us when we die – so lets not live clinging to it all so tightly. Today as you find homes for new things, let other things go.
4. Involve your family. Teach your children now the value in setting goals, and always trying but not needing everything perfect, and that letting go of things is truly a good thing. In fact, in the next couple of days I will work with my family to sort through their rooms and to choose toys to donate. Make it a part of your family's posture – goals, letting go, and perspective. One of my favorite things is to get two bags – one to throw one hundred things away and one to donate one hundred things. You can do it.
5. Give yourself grace. You will mess up. It's inevitable. No matter how hard I try, or how perfect my color-coded chart of goals is, or how determined I am to make this plan work or the kitchen stay clean or to not raise my voice there are still times where I mess up. Give yourself grace. Remember – you are not your emotion. You may be feeling frustrated, irritation, and overwhelm, but you? you are simply not the emotion. Emotions are there to teach us to change or that something isn't working. Often overwhelm is a simple signal that the current strategy isn't working. Step back, breathe, recognize that you are more than overwhelm, and replace that emotion with something more empowering. And give yourself grace. Constantly be on the lookout to give and to receive grace.
6. Make some target goals. This is similar to the one word that people choose for the new year. Set some simple target goals – I will wake up at this time, my kitchen island will be clean, I will shut the computer off at this time – and then work hard to stick with them. Notice the word – some. So often I end up writing a list of a zillion target goals and find myself overwhelmed by day two morning. Write your list of goals, and then pick three. Work the three that will make the biggest difference and leave the rest till those original three become a habit.
7. Start fresh every morning. Finally, remember to start new every morning. If yesterday was awful it doesn't need to define today. Little ones in the home create chaos, mess, challenges – expect that – but don't lose sight of all the good they create – laughter, joy, eyes to see beauty, and love of the little things. Bless your family with each day starting fresh – everyone gets a clean slate. The past is the past. Learn from it, grow from it, but do not let it define your today. Today is a new day – a gift – use it wisely and remember to cherish the little moments of joy that are tucked within the fabric of normal.
Seven very simple ways to simplify – these are more of a mindset versus concrete and tangible goals. Often we start with the goals and forget to adjust our minds. Don't forget to start there, and again, always remember that life is truly a journey, a blessed gift, and to live with eyes awake to the blessings that surround us.
What are simple ways that you simplify?
~Rachel