We're missing community.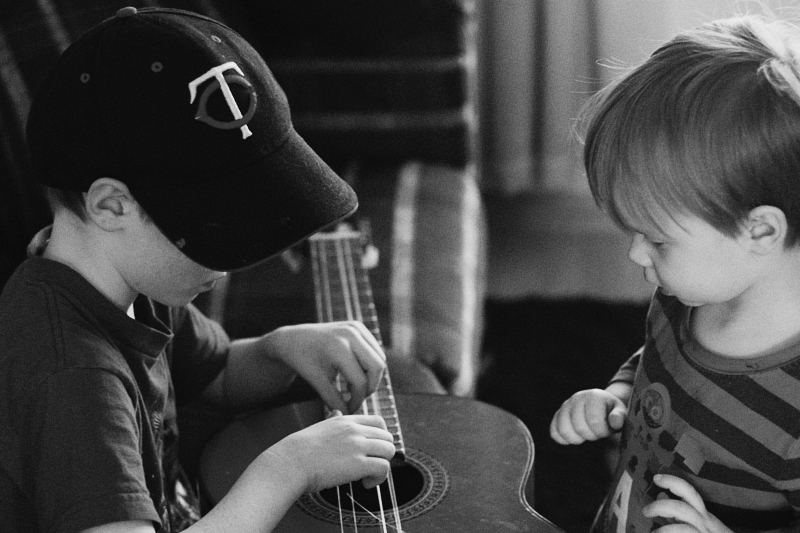 Those were the words I uttered to the elderly lady in front of me in line yesterday as we waited to board my plane from Nashville to Chicago. There's this strange bonding moment when you fly Southwest Airlines as the normal social standards of smiling and a nod are broken as humans scramble to discover where they're stacked in line. This sweet woman, about a foot shorter than me, and her husband, wearing very white tennis shoes, ended up being A57 and A58 and thus right in front of my A59 boarding pass.
At least we were the A group. Barely.
And as we stood there, waiting to file on board a plane soon to be 37,000 feet in the air,  we began talking – about life, motherhood, travel, and then about my adventures to Haiti. The last words I uttered to her before they choose the seat directly in front of me were I learned more about motherhood in Haiti than I've learned in a lifetime here I think.
I thought that was the end of our interactions, really. Well, I did tell them enjoy Florida as I stood in line waiting for them to exit our jet.
Until we journeyed down the jetbridge, in now 18 degree Chicago, with them getting ready to board another plane to Fort Lauderdale and me getting ready to return home to very freezing and snow packed Minneapolis. As I dragged my very beat up red suitcase with the black and white ribbon tied and the yellow id tag I heard a voice behind me.
What did those mothers teach you?
It was that sweet woman. That sweet woman, who talked with me the entire time we waited to board, who patted my hand which was clinging tightly to my suitcase, and who smiled and said thanks for sharing your story with us, as we sat on the plane.  The woman who made me realize just how much I miss my grandmothers. You know, I miss them. I miss the love, the words, the pats on my hand, and just knowing they were there for me.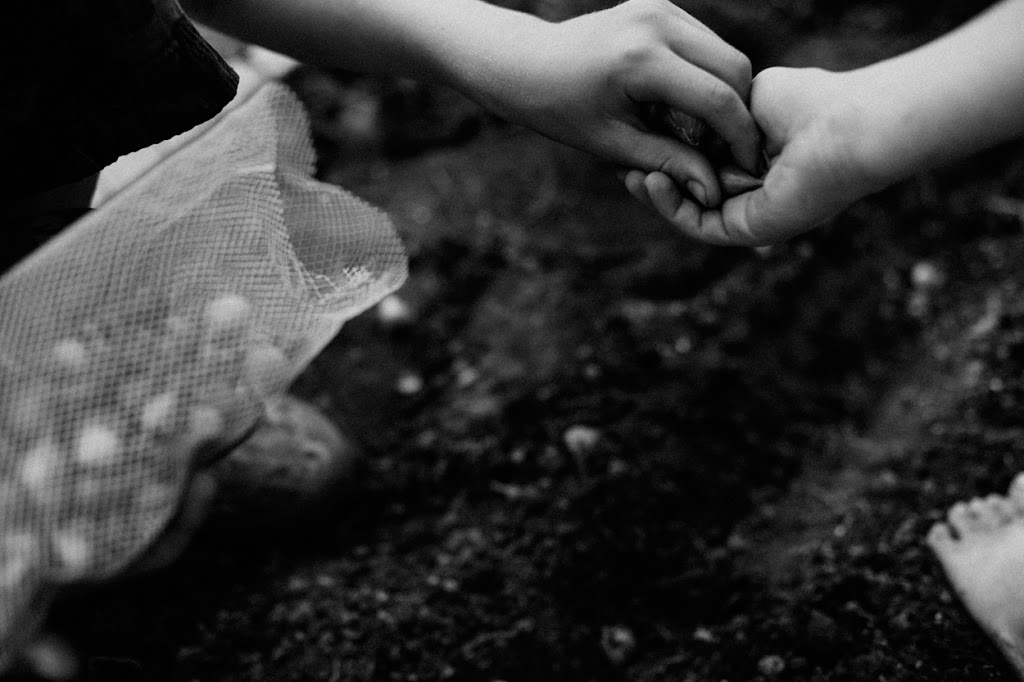 They taught me that motherhood shouldn't be an alone adventure.
That's what I told her. In the vast collection of stories, tales, adventures, cooking, and observing, now almost 9 months later that's what I came home with the strongest from Haiti. Those days spent in 100 degree temps, with high humidity, where my really curly hair couldn't be hidden, where I was thousands of miles from my normal, that's what I discovered.
Motherhood isn't meant to be lonely.
[Tweet "Motherhood isn't meant to be lonely. "]
And this sweet woman, with her large handbag, and slight stoop to her posture, with her husband waiting and holding her wrinkled hand, a hand that lived a life, looked at me and told me profound, wise, words from a person who has seen and lived life.
You all live in such a digital world and lose community, I think.
Yes, yes, yes.
Tears filled my eyes. Even this, this was an example of community. We were forced to communicate, yes, due to the boarding procedures of Southwest, and in those moments of communication I was blessed to learn truth from a woman with white short hair and deep blue eyes about life and motherhood.
We lose community.
Community is what we as mothers need. How often do you walk into a crowded room, a room full of woman, and instead of feeling like sisters you feel alone? Just last week I spoke to a group of mothers about Haiti and I emphasized again and again and again about the need to cultivate and grow community. To be real. To grow. To not hide.
To not hide.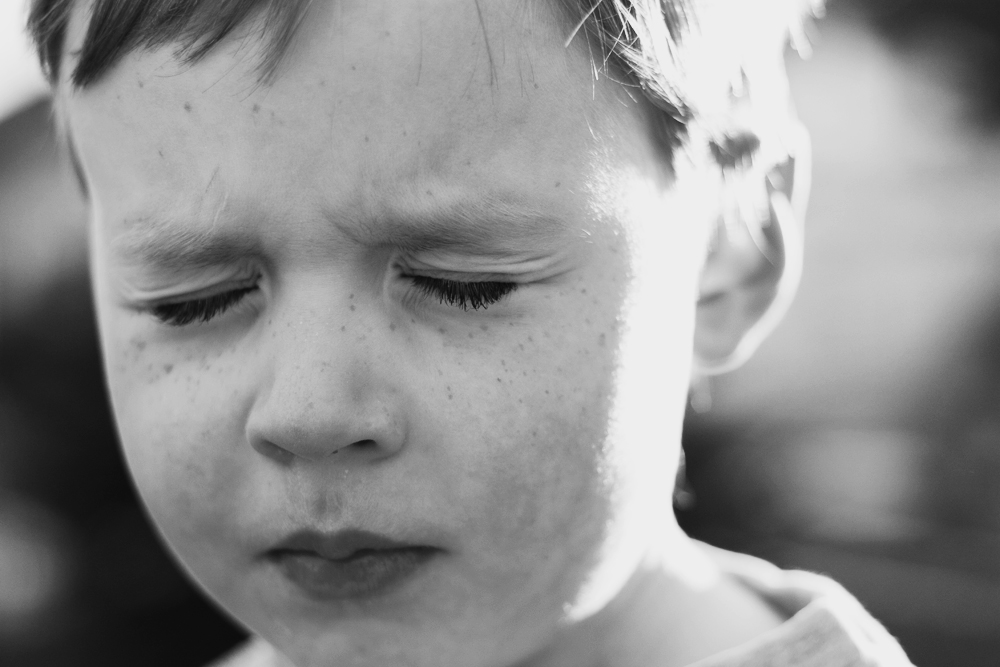 Oh my, sweet friends, I hide sometimes. Wait. I hide all too often. I hide behind muffled I'm fine's and makeup that makes me appear not as tired and baskets of stuff that I should just get rid of put in the office so that no one sees that I have really no idea what to do with all of the miscellany items. I just get so nervous, so afraid, so fearful of letting people see the real me. We live in a culture of perceived perfection, really. We live in perfect instagrams, beautiful pins, clever updates, and sassy tweets. And yet, behind it all, there we are.
There you are.
Living a life that may not be perfect. Living a life that makes you want to cry at times. Living a motherhood journey that instead feeling like community feels so incredibly lonely.
You are not alone.
You are not the only mom who wakes at three am and wishes just for once the baby would sleep through the night. You are not the only mom in the midst of a relationship crisis who sees a world of perceived happy couples and you wonder why you were never worth it. (You're worth it, by the way, don't ever let those thoughts define you.) You are not the only mom with piles of laundry, phones ringing, your hair in a pony-tail, messy fingerprinted windows, and with crackers smashed into the just vacuumed carpets. You're not the only mom working wishing you were home or being the mom home wishing you were working.
I just wish you could hear how you are not alone.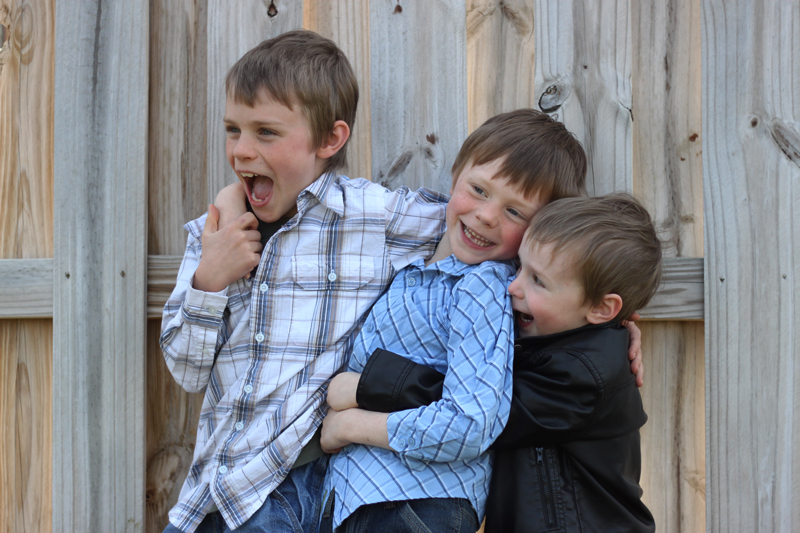 And yet, it takes community too. And community means vulnerability. And that? That's hard.
It's hard to open the door to one's life and to admit that you don't have it all together. But maybe it's not that you don't have it all together. Maybe, just maybe, maybe it's you in the midst of a very normal, giving, working hard, constantly moving, and trying life. Life cannot look like a page in a magazine. Our homes are being lived in – not photographed for the world. Our kids are learning and testing and growing. That's messy. Our cars are being driven and used and will show that giving of time, self, and energy.
Life isn't a perfect picture.
It's a real picture.
And community starts when you and I and the other mom at preschool and work and in the grocery store or even in those moments in line waiting to board an airplane decide to instead of keeping it as an I'm fine actually begin to be real. It's in those moments that I experienced last week when I spoke for a mom's group and everyone went around the table offering prayers and requests for needs in their lives. Real.
Not judging.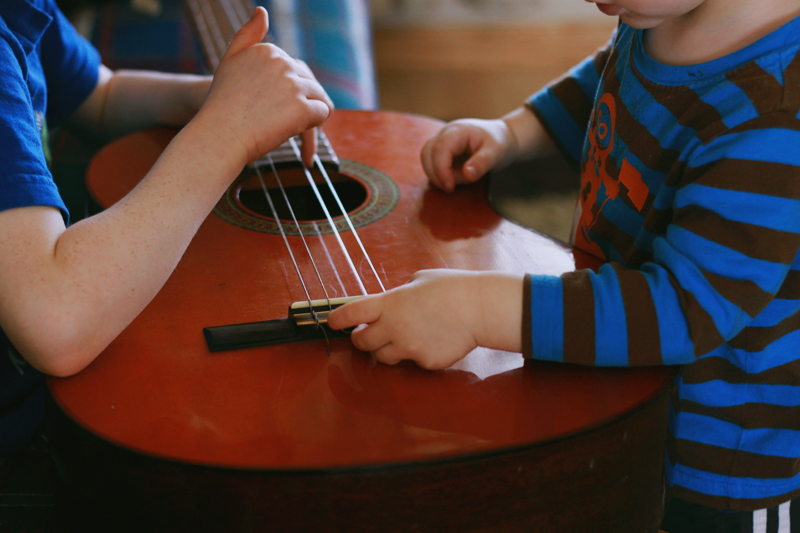 Motherhood should be a hand in hand, walking side by side, cheerleading each other on journey.
[Tweet "Motherhood should be a hand in hand, walking side by side, cheerleading each other on journey."]
That's what I want this place, this site, this blip on the internet to be. Not a place promoting perfection, but rather real. Authentic. Mothers who see the beauty in the midst of motherhood and yet can admit that sometimes it's not easy. It's a place of not judging, but encouragement.
So today, today, to that sweet woman who is now in the warmth of Florida, I thank you. Thank you for finding me in that busy collection of people leaving a plane, and asking me what I learned. Thank you because you taught me to always want to learn, to grow, and to seek out others. Thank you for embracing me, the mom on her way home, the mom who was a bit tired, the mom who fights hard for her family, and the mom who just needed to know she wasn't alone.
And to you, you the mom reading these words, thank you. Thank you for being brave, real, and fighting for community. Motherhood isn't meant to be lonely. It's to be a journey that you and me and the mom on the other side of the world and next door to you, well, that we all share.
Real moms finding joy.
That's us.
*******
Who do you know that needs encouragement? Today, today my challenge to you is to remind them that they're not alone. Send them this article. A card. A message. A phone call. A smile. Community starts with each of us. ~Rachel
For more Real Mom Encouragement read:
Dear Mom Who Feels Like She Wants to Quit
For the Days When You Feel Like the Worst Mom Ever