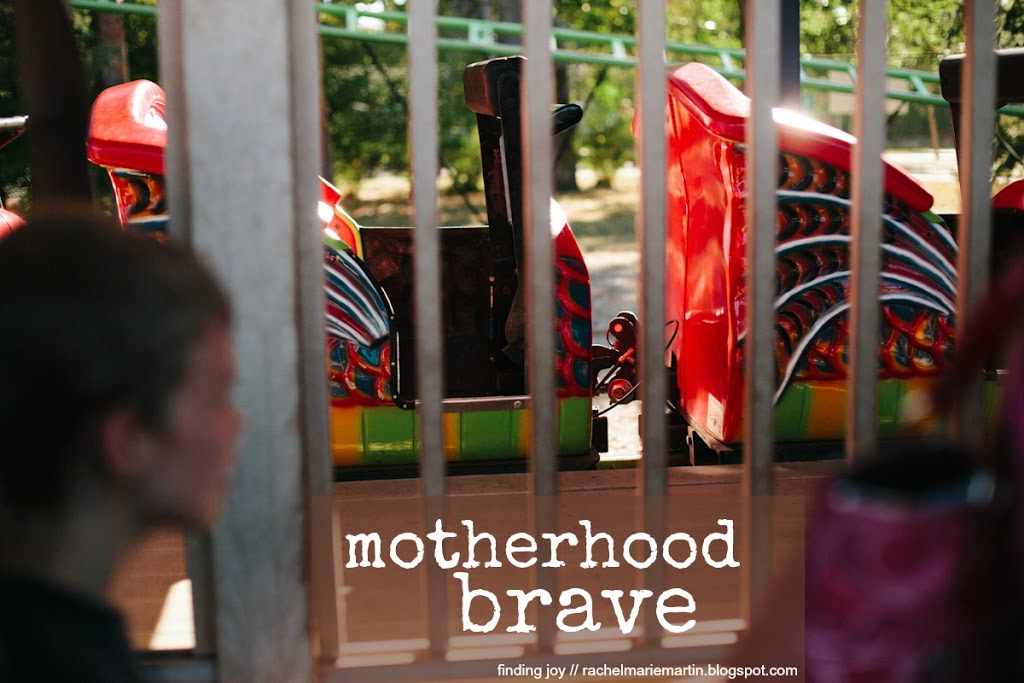 I stood there and watched that rollercoaster race around on the wobbly track filled with screaming passengers. Next to me, my almost nine year old son Brennan stared in wonder and awe – not thinking about the speed, the turns, the drops – just this desire to try.
I want to go on that mom, he boldly told me.
My first instinct was to tell him no. It's too dangerous. You barely hit the height chart. It's not as fun as all those screaming people make it look. I wonder when they checked the safety on those bearings. Are there seat belts in there? You're too young. Next year. Every single reason possible came in my brain as to why he shouldn't go. And yet, he needed to.
He needed to take the risk, to try, to be bold, courageous, and to be brave. Go for it. And he did – he climbed aboard, pulled the seat guard down and pushed his fears and why nots to the curb and instead embraced the challenge.
His bravery reminds me to be brave.
Motherhood is this exercise in bravery – in believing in yourself and trying and trying and trying day after day after day.  Sometimes it's the bravery in getting up and tackling that massive to-do list, and smiling throughout the day, and walking them to the park, and living a life seeking joy even in the hard times that truly matters. Bravery looks different as adults – our rollercoasters to conquer aren't the same – and yet we still have that same fear, or why nots, and I can'ts running through our head that we constantly have to look at and decide that despite the risks we're trying again.
You can do this, this motherhood ride, with it's dips and turns, ups and downs, thrills and lulls, hard times and joyful moments.  Being a mother is a brave, a noble thing. Don't think that it's any different. It may not have the glitz and the glamour, but the value of what you do is off the charts. You're teaching the next generation, loving them, pushing them to be brave, and that family matters.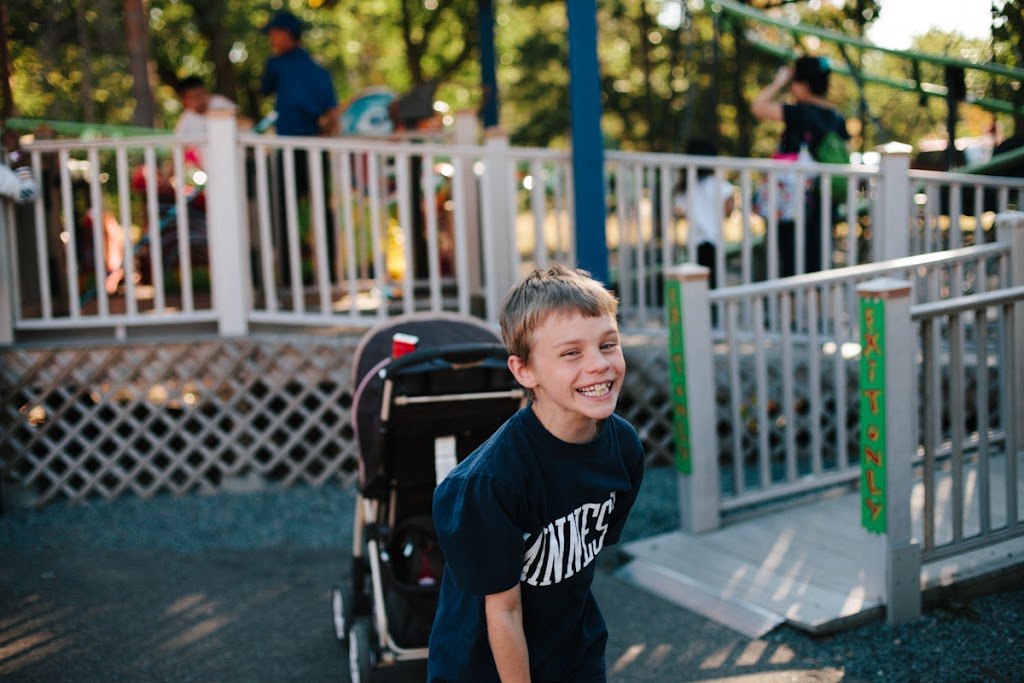 You can be brave. Today. In the midst of the crazy every day. In the middle of dishes, diaper changes, driving, dinners, cleaning, laundry, pull your hair out moments, great moments, and all of those normals of motherhood. You are brave. You're brave when you get through your day on no sleep, lots of coffee, and you take a moment to smile at the art project that left paint all over the table but a look of joy on the four year old face.  You're brave when you look at a world that is full of that will never works and you'll never measure ups and you ignore them, step out boldly, and move forward and embrace the gift of today.
It's the motherhood brave.
Celebrate that today.
to receive finding joy via email simply click subscribe.