My oldest turns 18 in just about a week. Eighteen years old, friends. Ten plus eight.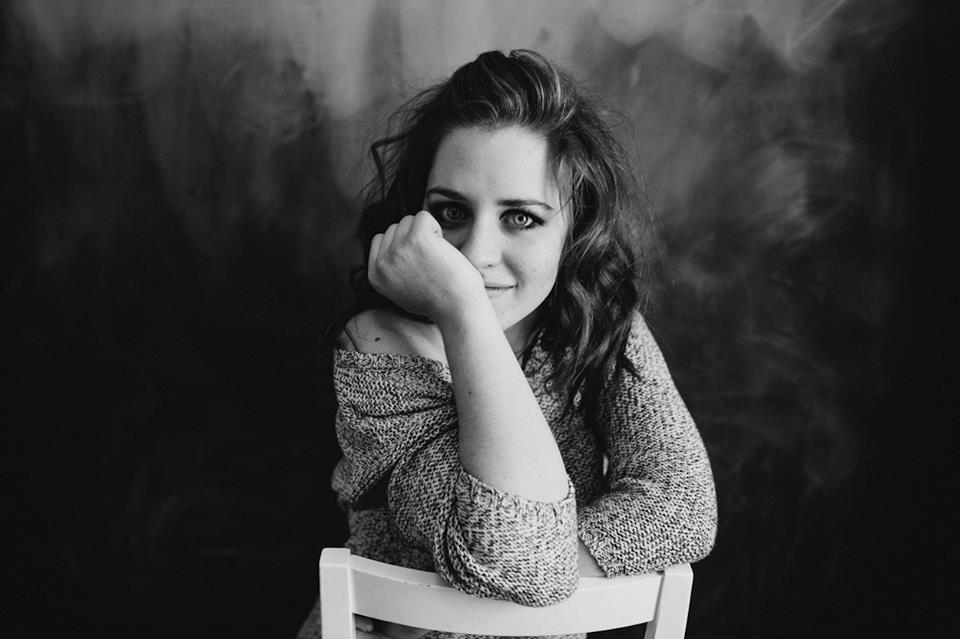 Where in the world did time go? Is there this exponential speed of light thing that happens when you have children? When did she morph from being the helpless baby in my arms to being well, a woman?
I remember when she turned five years old and having this mini panic attack thinking that she's five and that parenting is racing by and that someday she'll be in junior high (we survived those years). Now my youngest is almost five and I'm sitting here thinking that he's still so young and I call him the baby. (I vowed to never call the youngest the baby, but I'm telling you, it's stuck. Maybe I don't want to let go.) That shift in perspective is a funny and inevitable part of motherhood.
I wish had known some things back then when I started this motherhood journey. But that's the thing about wisdom, right? You can tell someone over and over and over to slow down and savor them when they're little but until they're grown you don't really get it. This isn't about what I wish I had done different. Because you know what? As a parent well, things happen. This, in a way, is a bit of shall we call it parenting insight from a mom whose oldest daughter is now set to pack up, trek across the country, and live her own life. So now, don't fret, really. Just remember this: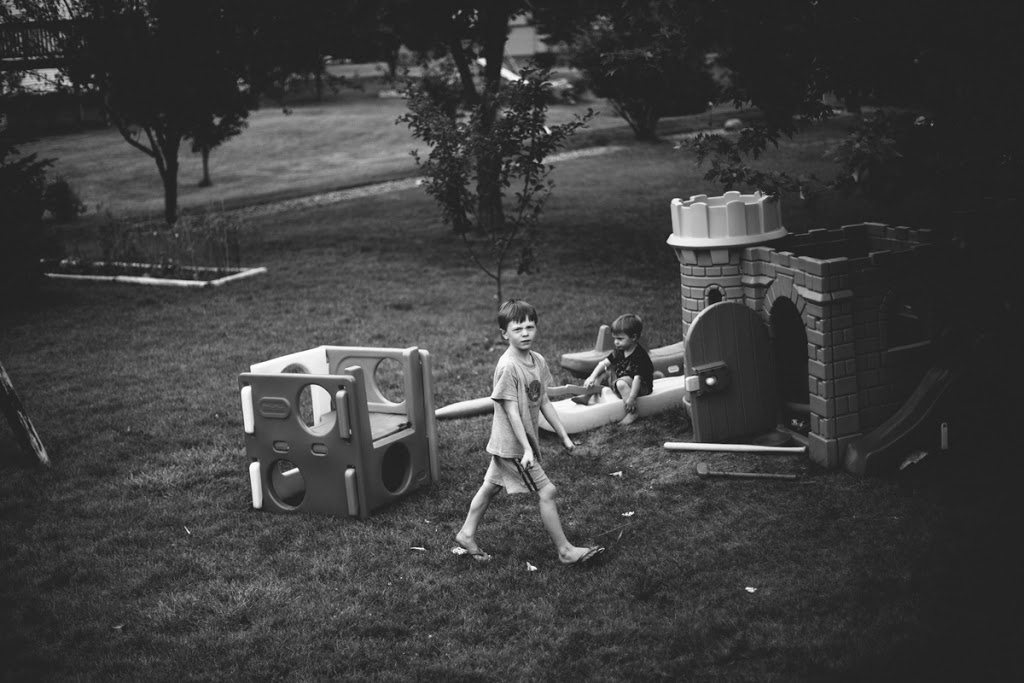 You will make mistakes and the kids will be okay. 
That's okay. One cannot get through life without leaving some emotional baggage in another person's life. (watch this video 4Things You Will Never Regret Giving Your Kids for a reminder) Even as parents. You know what? That doesn't define you, your parenting ability, or the ability for your child to be awesome in life.
I wish I hadn't gotten so frustrated over the little things that didn't really matter (funny, coming from me the embracer of little things matter). I wish that I hadn't allowed being late or not finding ballet shoes or never getting math facts get me so agitated. But, in the moment, in the moment of being late and racing out the door in the middle of freezing winter the perspective of time isn't quite there. It's the moment of crazy. So you'll make mistakes. I could probably start a list of all the times where I made mistakes or didn't spend time or got frustrated or forgot things. That's normal. You'll make mistakes and get this – your kids will be fine. I know, I know, in the moment it can be really hard, but I've learned to say I'm sorry when needed and I learned to pull up my boot straps and keep on trying.
But listen to this as well -> You also do awesome things. You wake at dawn and put notes in their lunch. You tell them how you love them. You give of yourself over and over and over. Make sure to see your awesomeness as well. Because honestly, the mistakes don't define you or your motherhood success.  And you know what else? The mistakes make you realize what you value and what is important and they make you better. See that instead.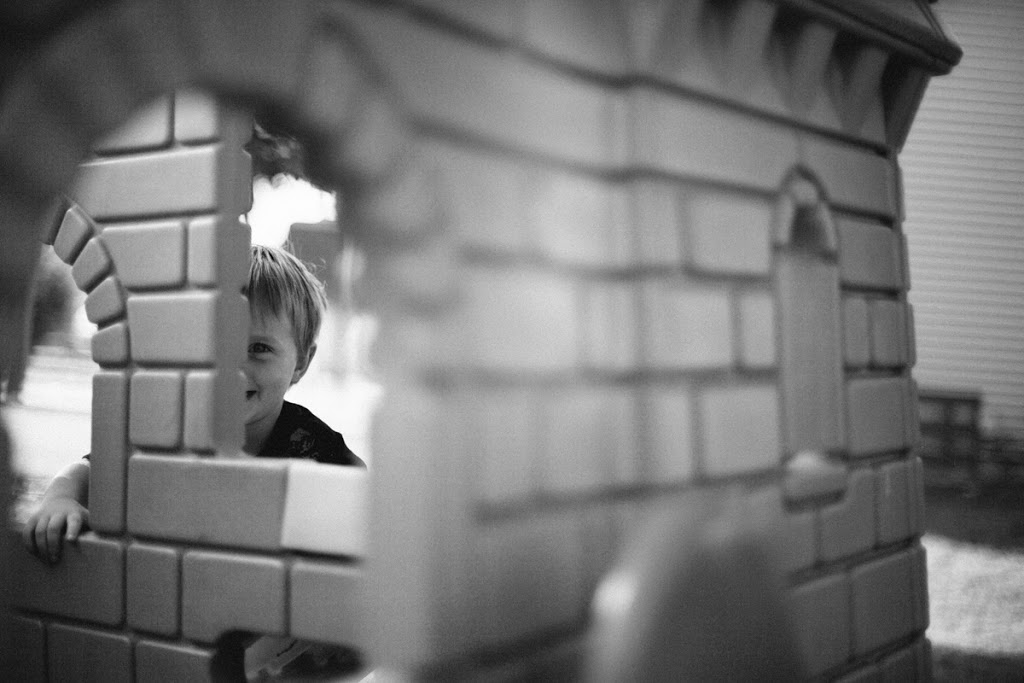 Motherhood is a process of letting them go.
I wanted to write Let it Go but I knew most of you would then break into singing the song from Frozen in your head so I thought I'd save you that. But, now, now that I've typed that most of you are already humming that tune that is crazy addictive and stays in your head all. day. long. Trust me. I know.
When Hannah was little I realized that parenting is a lesson in learning to let them go. From the moment you let someone else watch that little bundle of yours to the moment where you kiss their head and say goodbye as they start school to the moments when you drop them off at camp for a week to the moment when you fill out that college transcript that means they move 2k miles from you. Motherhood is a journey in letting them go.
I tried to fight it. Tried to cling to all the moments. But, one just can't. So instead, motherhood becomes this process of teaching those once totally dependent creatures to be totally independent. And it's awesome even in the bittersweetness of it all.  Embrace the moments in the letting go process – they'll be the moments that you and I talk about when we're eighty.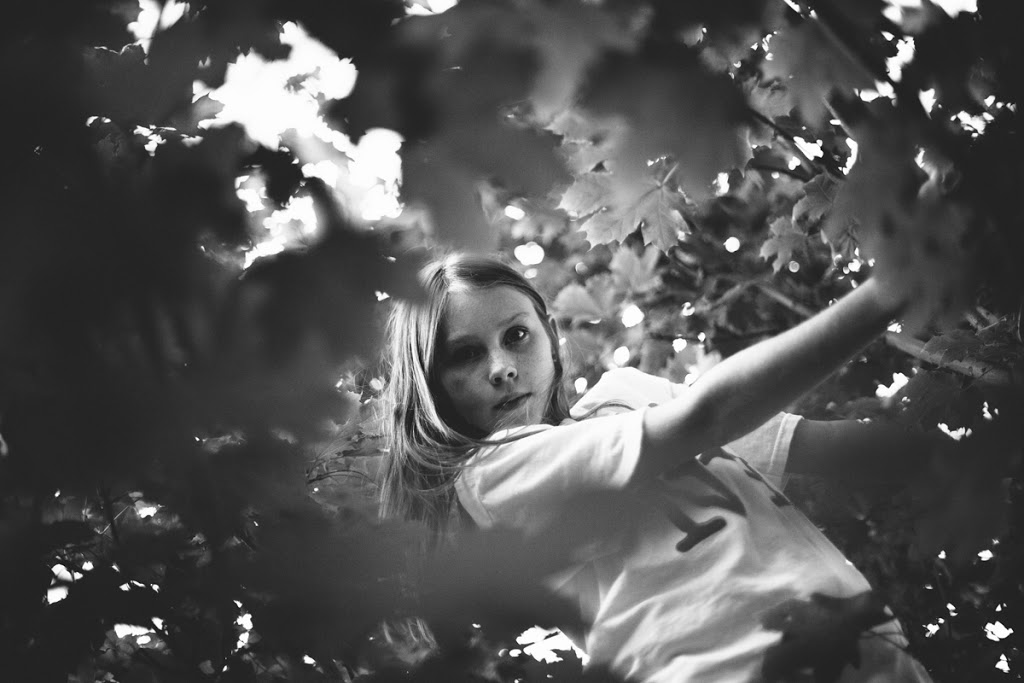 You never know when the last time will be.
I wonder sometime when the last time I braided Hannah's hair. I wonder when the last time was that she asked for kisses behind her ears so that she could grab them in case she needed them. I wonder about the last time I came down to her room and pulled the covers up just right. I wonder when was the last time she climbed a tree. Or had a bad dream and came up to find me. I wonder.
Those last times they'll come. And just like letting them go, there really is nothing that you and I can do to stop them. So here are my words -> Let them end the hug (read my whole post on 10 Motherhood Truths). Listen to them just a second longer. Slow down just a bit. Try to say yes even when you want to say no because you have a million and five things to do. There will come a day when you have more time than things to do.
The lasts will come. Don't fight them. Think of them as instead those beautiful moments that you were blessed to have with your children and look back at them with that bittersweet joy that we all get as moms (and dads).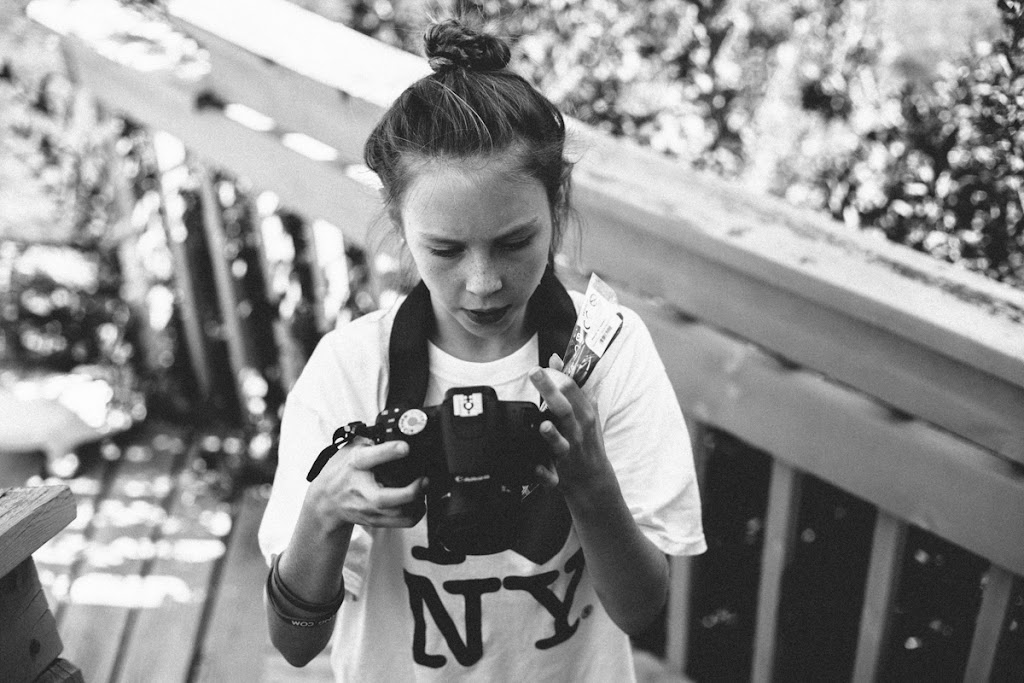 You will have more pictures than you know what to do with.
So live the moment instead. I recently dropped my iPhone 4s (which I was saving and hoping to get the 6 and of course, I drop it and bust the lcd part of the screen) and went to Sprint to replace my phone. The sweet gal tells me that I had over 4k pictures on my phone. 4k. And that wasn't including the ones I uploaded or that were on the DSLR or all of that.
I wonder about those moments where I was so busy documenting things and wonder if I missed out on just being. In fact, I was on a business trip to Canada and forgot to enable my phone for international. I tell you – I reached down to check my phone so many times that it was crazy. So It made me think about life and motherhood – maybe instead of documenting everything maybe I should just be.
Allow yourself space to just remember the moments. Allow some moments to fade as simply memories versus ending up being one of 4k on a phone. I have a feeling that those will be some of our strongest memories simply because we chose to be present.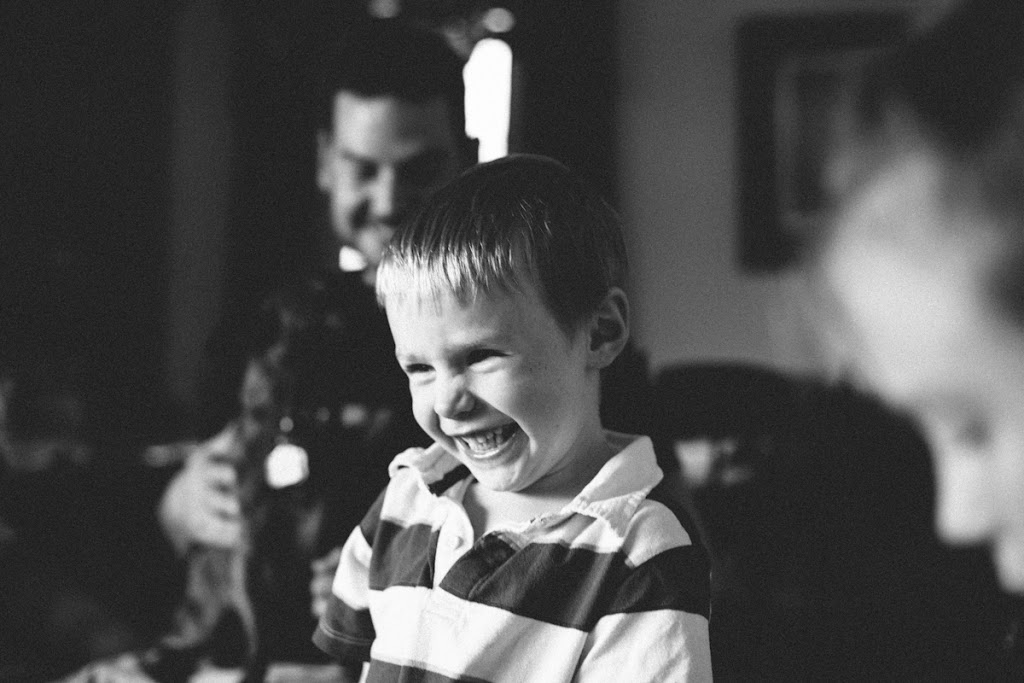 It's okay to be you.
Motherhood becomes another journey of being able to be okay with being you. It means sitting in the park with your non organic goldfish and not feeling bad because you didn't bring what others brought. It means teaching your kids that the outward stuff – the clothes, electronics, vacations and all of that don't define worth.
Worth is from within. I remember when Hannah was four that she told me she no longer wanted her black PowerPuff Girl (remember those?) tennis shoes that she loved because everyone else had white ones. I told her I wanted her to wear her shoes with pride because who she is as a person was more important then the clothes (or shoes) on her feet. Motherhood is so much about not only teaching our children that truth but also discovering that for ourselves.
Be you. You're the best mom for your kids. You know them better than anyone else. So hold your head high, be proud of what you do, and know that you can do this.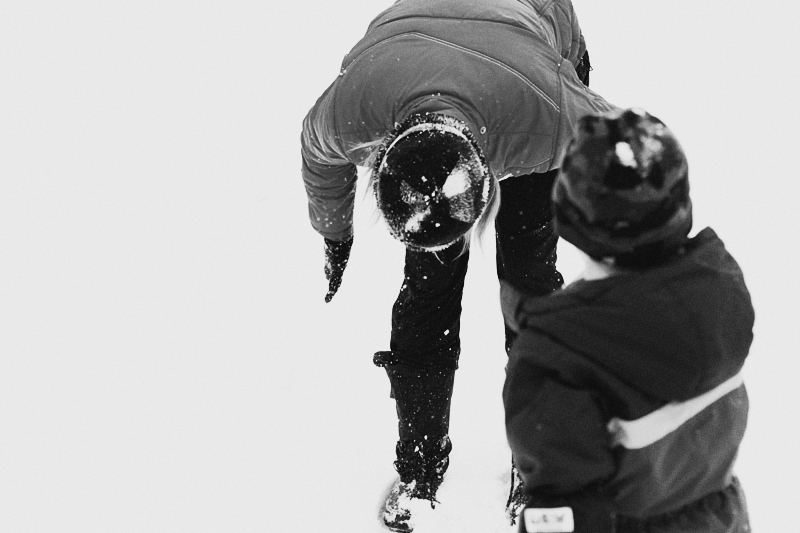 You'll have moments where you feel like no one sees all you do.
You wake before dawn and pack their lunches. You stay up late folding shirts and matching socks and trying to get caught up on laundry. You work long hours and don't get much sleep. You button up coats and zip zippers and comb hair and brush teeth and put bandages on and remove splinters and kiss tops of heads goodnight.
You do that.
And sometimes, oftentimes in the middle of motherhood it can feel like no one notices. Or that you're not appreciated. Or that you just work and work and work and no one cares. I'm telling you right now that all those little things that you do matter. It matters when you take 32 seconds and write a note and throw it in their lunch box. It matters that you wash the favorite blanket in the middle of the night and get it back to them before they wake. It matters when you drive them here and there and back to here to be with their friends. It matters that you count to ten and regain your cool after everyone seemed to wake up on the wrong side of bed.
You may never hear thank you during those motherhood years. Or you may hear it sparsely here and there. So I tell you thank you. Thank you for all you're doing. Someday you might be surprised at what they remember. Those little things add up and up and up and they create your family's story. So even if you feel like you toil away unnoticed let me be the voice today that tells you how much all of that brushing off and carrying on matters. Because it totally does.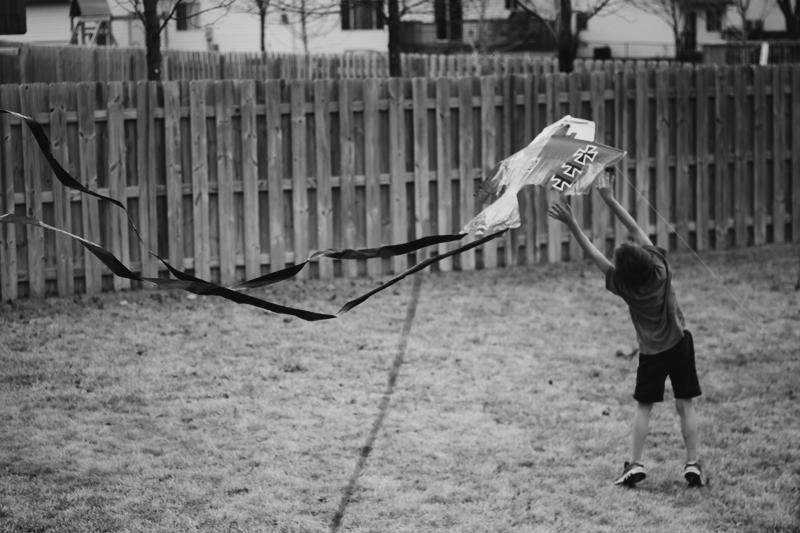 Love your kids for who they are. 
No other words needed.
****
Sweet blessings today. Continue being awesome and love the extraordinary in the ordinary.
And honestly?
You do amazing things. In the every single day. So don't fret. Be you.