I stood in the hallway and watched him run into his classroom.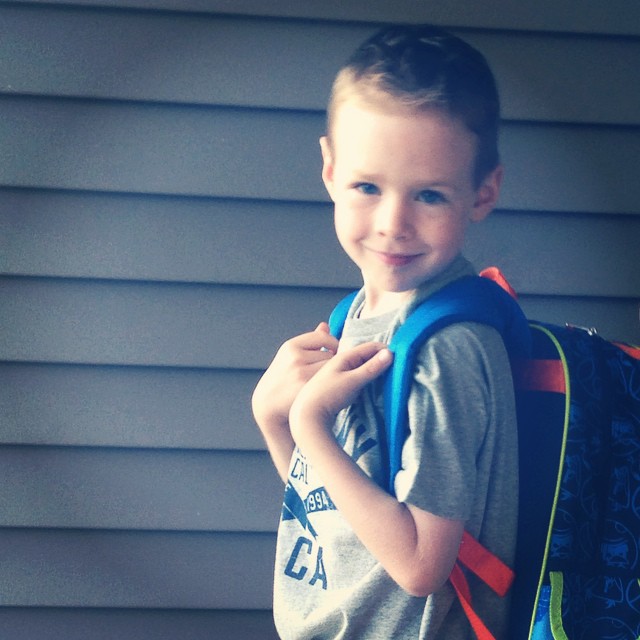 His little feet, with the new gray shoes with velcro straps that still stuck tightly, that we so carefully picked out, skipped across the threshold, into the brightly colored room bursting with newness and opportunity, until he came to his desk where he plopped his "Awesome" Angry Birds backpack down. I stood there in the hallway, watching him, the boy that entered the world in a frenzy of activity, with nurses yelling and a midwife running, the boy who always tells me he loves me mega times infinity, open his desk with delight and wonder.
I saw him, the boy with the love of Angry Birds and building, who could eat apples all day long, breathe that quick inhale of excitement and expectation. Then, after smiling at his friends, he looked up, across the room of first grade crazy busy, and then the smile of love, hope, and you're my mom look at me came across his little freckled face.
I love you.
I pointed and signed it out to him.
He smiled. One of those big smiles that moms and their kids get the joy of sharing, waved, and just stared. I waved.
And then it was my turn.
Turn around, don't look back, and know that he'll be great.
It was a saying goodbye moment of life.
Sometimes we know they're coming. We know that the day will creep up faster than we thought it would and we'll be the mother watching the little one drive away, flip the tassel, or open the locker the very first time. We can sigh, and love, and wonder where the time went. And then, then there are those tucked in last moments that we simply don't realize they're the last until one day we think back and remember.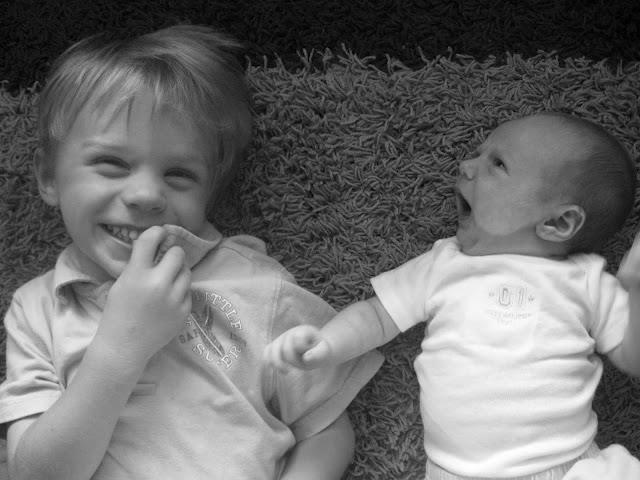 The last time carrying them up to bed. The last time holding hands in the store. The last time helping to tie the shoes. The last time that pesky 7 times 6 fact wasn't known. The last time making their bed in your home. The last time wearing a onesie. The last time needing you to pick them up from soccer. The last times.
Motherhood, and life, is this tapestry of saying goodbye moments.
It would be easy to let the tears of nostalgia tumble from our motherhood eyes. I felt them, I could feel them welling up in my eyes as that precocious boy of mine in his blazing red Angry Birds sweatshirt waved goodbye. And I didn't fight them. I let a tear tumble down my cheek and walked out holding my momma I love that little boy mega much head high.
That's what we're supposed to do.
We're supposed to let them go. Grow.
Say goodbye.
Us mommas are all in different spots of saying goodbye. We just are. And we all know it – as I walked through the hallway back to that truck of mine that I'm working so hard to replace, I just let the tears sit on my cheek. Nods and smiles met my eyes. Because you know what? We all get it.
We get the moments of saying good bye. We get the letting go. We get the struggles even – the frustrations in the morning, the daily grind, the lack of sleep, the giving giving giving for those little ones to whom we gradually let out of our nest and onto their own.  We get it.
Even if sometimes it seems like everyone else has it all together.
But we all have moments. Moments of awesomeness and moments of despair and moments of hands in the air and moments of sweet sweet love. Moments of giving and moments of exhaustion. Moments of messy faces and what were you thinking and moments of angst. Moments of picture taking documenting just how far those babes have actually grown. Moments that layer upon each other creating memories of a lifetime of motherhood.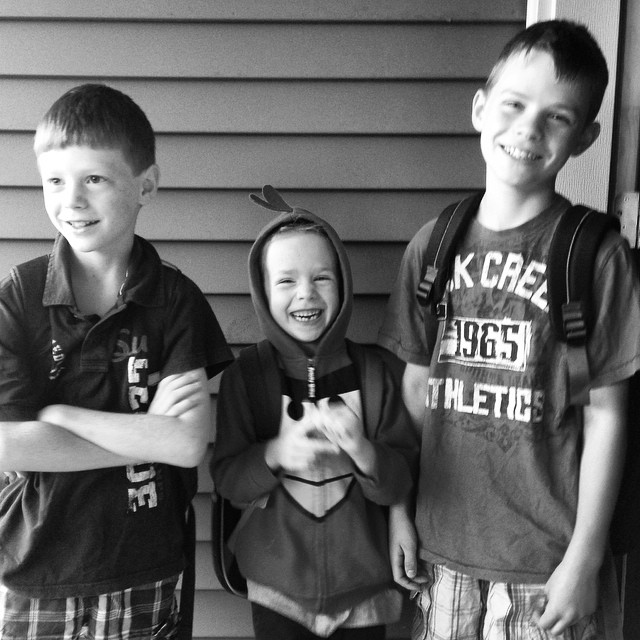 So to you, all the sweet mommas in moments of saying goodbye and new transitions my words to you are simply that you are not alone.
Let the tears fall.
But know, know, know that they fall because of love.
And a mother's love is beautiful.
It's a beautiful thing to love a child so much that you say goodbye. It's a beautiful thing to give of yourself. It's a beautiful thing to fight for them. It's a beautiful thing to do the ordinary.
And it's most beautiful to love.
So today, today at 2:15 I will stand in the hallway and that little boy, the little boy who just grew up a bit more, will come running  to me and I will bend down to meet his eyes, which someday will probably tower above mine, and I will look at him and tell him I'm so proud of you Elijah.
Because that? That's what we do.
We mother. 
And let them grow.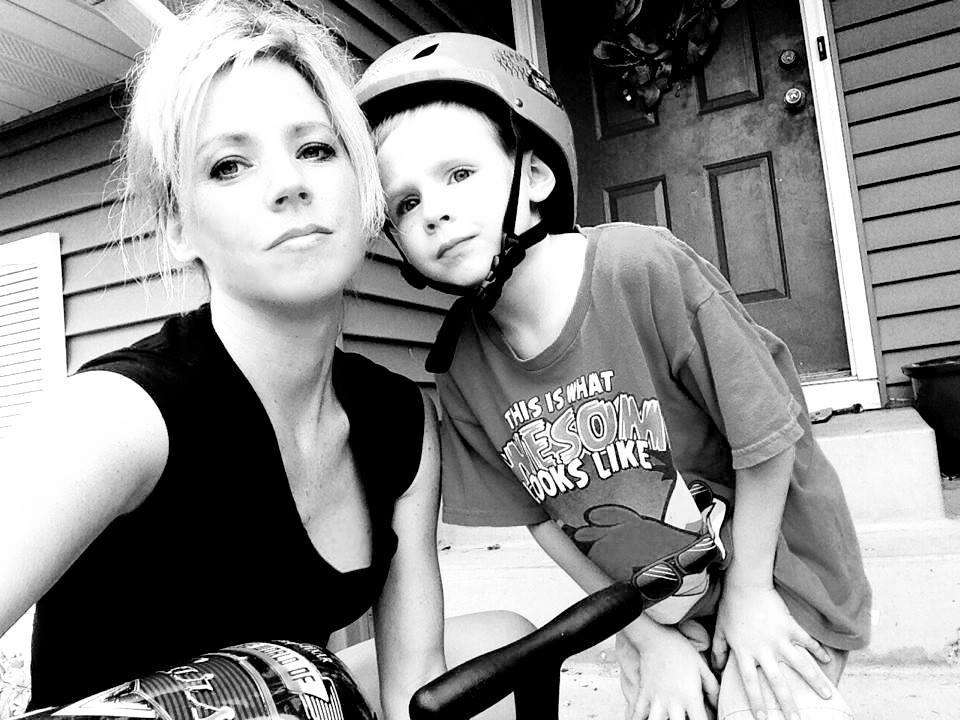 Carry on sweet goodbye saying and very brave mother.
Carry on.
~Rachel
I'd love for you to be a part of our wonderful group of amazing moms on Facebook