This is for you.
The not perfect and yet totally real mom.
Do you know that I struggle with a part of me that wants to look like I have it together  all the time?  It's the part of me that will apologize for the mess in the living room when someone drops by unexpectedly. It's the part that forgets about the beauty of the  mess – the playing with my kids or the crafts made or the simple real fact that when you're home you're home looks like you're living in it – and instead decides to apologize for being real. Do you have that? This need to try to keep one million and fifty-two plates spinning in the air constantly that leaves you simply out of breath?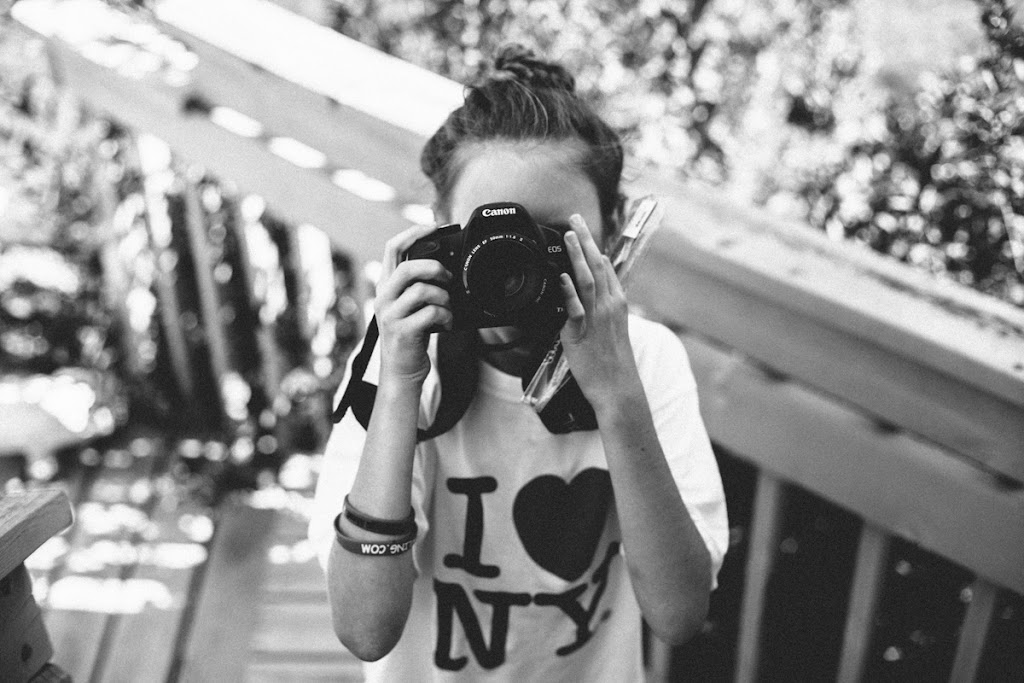 I say it's time to let some of the need to keep things perfect plates drop. At the end of our years there will be things that we just never got finished nor right. We'll end our days with pinterest projects not done still sitting on pin boards and homes with throw pillows on the floor and laundry not ever caught up and legos on the floor. But our kids won't care about all of that.
Our kids don't need a perfect mom.
They just need us.
The real moms.
The moms who try and fight and give and love and know that the relationships matter more than perfect.
In a way, all the motherhood expectations need to be seen as what they are – options, but not requirements.
It needs to be cut loose from the expectations of society that are so often left unsaid but are really there trying to define. It needs to be released from the pinterest projects as being the goals and the norm. It needs to be a place where we can not feel burdened by a list of should have's or could have's or you're just a mom moments. In fact, I am starting to believe that our just a mom moments are perhaps some of the most perfect moments that you and I will celebrate as mothers.
Simply being a mom is awesome. It is enough.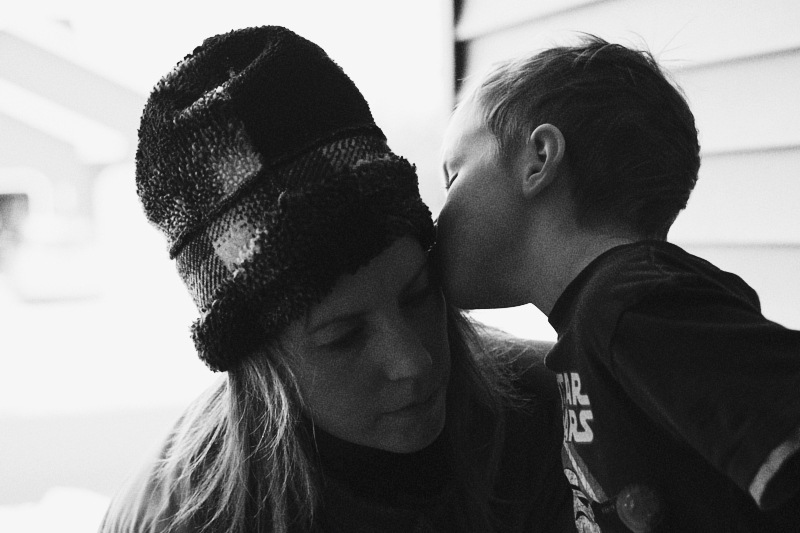 All of us moms – no matter our history and stories and ups and downs and good days and bad days and all the crazy labels that we use to define – we're all underneath it all – moms.
Motherhood is this crazy world that none of us really know what to expect until we're smashed in the middle of it awake in the middle of a night trying to figure out how to hold the puke bucket so that the 18 month old gets it in there and not on your shirt. It's admitting that the math is way beyond our knowledge now and hiring out for help. It's opening our door to friends, smiling, ignoring the pile of dishes in your sink, and just being a friend. It's digging through sock baskets hoping to find two matches when you're already ten minutes late and being content if they're just close in size. It's making choices that seem so irrational to so many people and yet are the exact choice you need to make for your family. It's in walking into that preschool class so out of breath, with a toddler on your hip that fell asleep while you drove and now you've last naptime, and smiling at all the other moms standing there writing their own motherhood stories. It's in being real and reaching out and sometimes asking for help.
Motherhood, at least the real motherhood that we all live underneath the facade of perfection that this digital world can give, really should be this place of being real. Of breathing deep, celebrating the little things, and walking forward.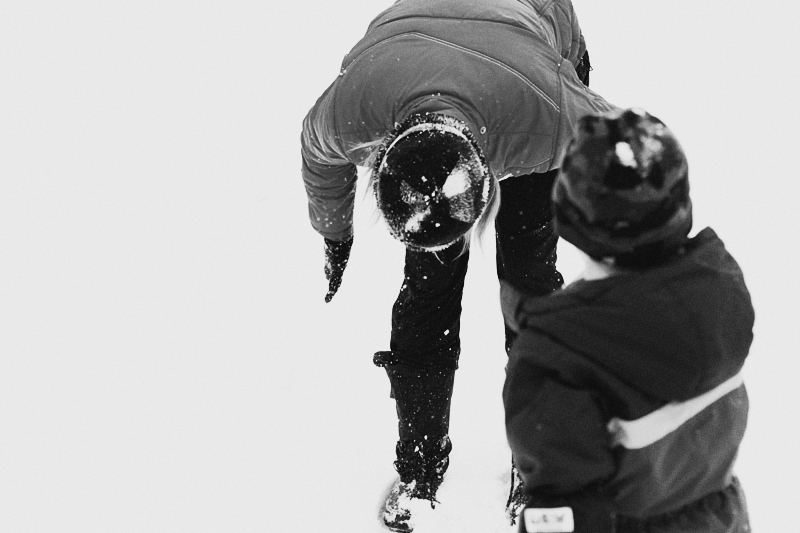 Admitting that somedays we didn't get to the shower until 4pm. Or not at all. Or driving to work late or working late late late into the night (which I have to do.) It's in brushing hair, brushing teeth, buttoning shirts, cheering from the sidelines, talking to teachers, helping with spelling, washing dishes, dealing with arguments over everything being fair, and sometimes being so tired that the coffee cannot enter your body fast enough. It's in learning, adapting, loving, caring, giving, and trying again. It's in loving our kids even when we don't quite know what we're doing. 
In fact, let me repeat that, it's a whole lot of trying again.
Listen.
You make a mistake, you learn you try again. And all of that isn't failing. It's learning. The trying, the fighting, the feeling that you're always behind, the wishing for just fifteen more minutes of sleep, the exasperation felt when they don't go to bed, the wishing for the laundry to just vanish for a moment, and all of that are just simply normal.
Normal.
Real. Our kids don't need perfect.
Just us.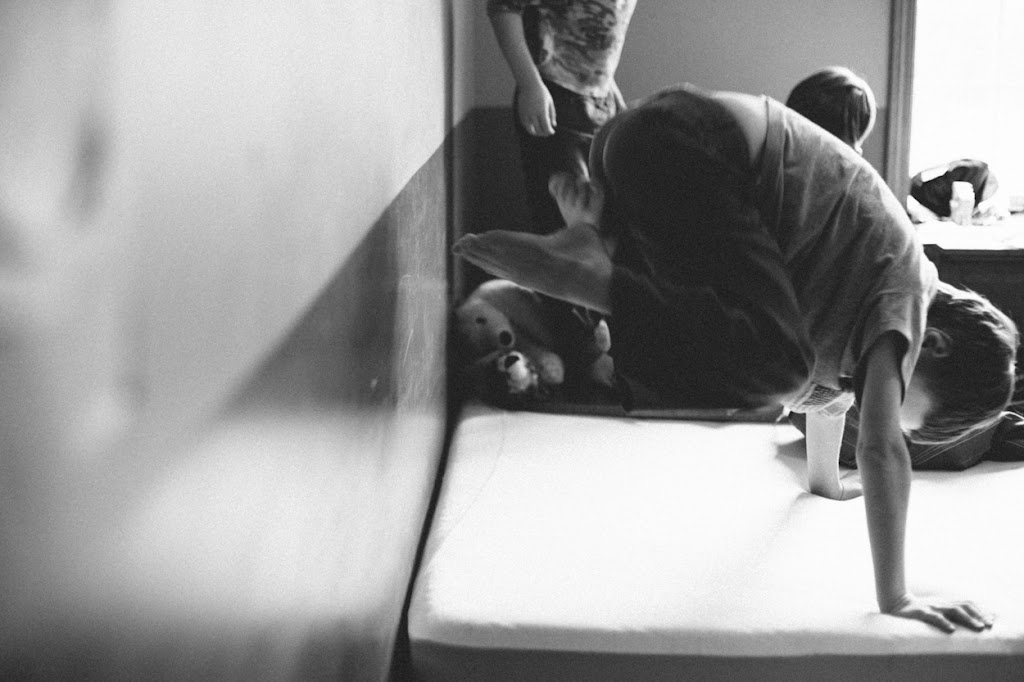 Isn't that enough, really?
Just a mom is awesome.
Just a mom changes lives. One child after another.
Now, carry on, real mom.
That's what matters – not perfect, just real.