Gratitude is something that I believe needs to be taught. I think, by nature, we often see the things that need to change, be fixed, we don't have, and often looking for the good things, the thankful times, the moments of joy goes by without notice. As parents, we are entrusted with a special gift – the opportunity to teach our children to look for good in the midst of challenge and to live with a heart that is thankful and grateful.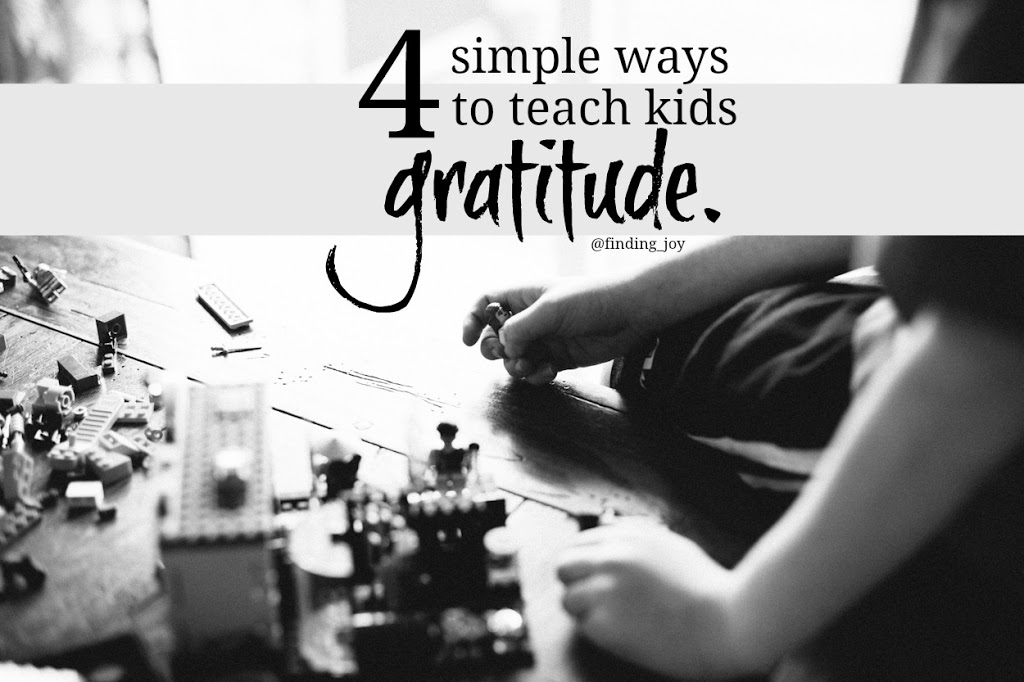 Here are 4 Simple Ways to Teach Kids Gratitude.
1. It starts with You. They watch us. They watch all of our moves, whether we grumble, complain, and never seem happy. One time one of my little ones came up to me and asked why I wasn't a happy mom. Those words stung – and got me thinking. I didn't want them to see me living a life that was void of joy even though it was challenging. In fact, a great deal of my life has been full of challenges – finances, health, relationships – and yet, at some point I realized that my life would either be a life of bitterness or joy. There really isn't much space in between. So watch yourself. Be real, but also make sure that your children observe you being grateful. It is very profound when an attitude is switched in the home – instead of grumbling about what's not right instead thanking for all one does have. Children are perceptive and pick up on the slightest shift in attitude. Choose to be grateful.
2. Practice Gratitude. Make this part of your family's structure. Begin working in times throughout the week when family members express things they are thankful for. At bedtime, when I tuck my sweet little boys in bed, often I will ask them to tell me about the best part of their day. That simple question gets one thinking and looking for the good. Now, I'm not saying to dismiss the hard stuff – we all have it and our kids do as well. In fact, the last thing that kids need is for us to ignore or minimize the intensity of whatever they are going through. Acknowledge those moments, those fears, and those worries. Always. This is more about practicing gratitude in your home. Simply make it part of your daily routine. Gratitude – it's contagious.
3. Live a Glass Half Full Life. I'm serious. Start believing that you are this way. Optimism goes a long way. A dear friend of mine, Amy, once told me that we are not to be the thermometer in our home but are rather to be the thermostat. When we're the thermometer we simply reflect the mood of the home. If there's grumbling, discontent, anxiety, we're just a part of it. If we are the thermostat then we regulate the mood even with all of that is going on. That's hard. I know. But, think about us living with a Glass Half Full mentality the difference it can make in your own life, your children's lives, and the lives of others. Life can be hard. We need moments, we need people, who choose to smile versus scowl and those who embrace the right now and love others unconditionally.
4. Give Back. Don't make life all about self and the accumulation of goods. A couple years ago I was getting ready to have a garage sale and my daughter Grace asked me why I don't just give the stuff to people that need it. It got me thinking. How often do I cling to things for myself or forget to give of time to others? Teach your children to give back. Grab a roll of quarters from the bank during the holidays so that you can give a quarter of two to your child to put in the Salvation Army kettle each time you go to the store. Let them volunteer. Donate. Adopt a Compassion International child. Fill a shoebox. Encourage them to help their siblings. Shovel for your neighbors. Give without expecting anything in return. That is a gift.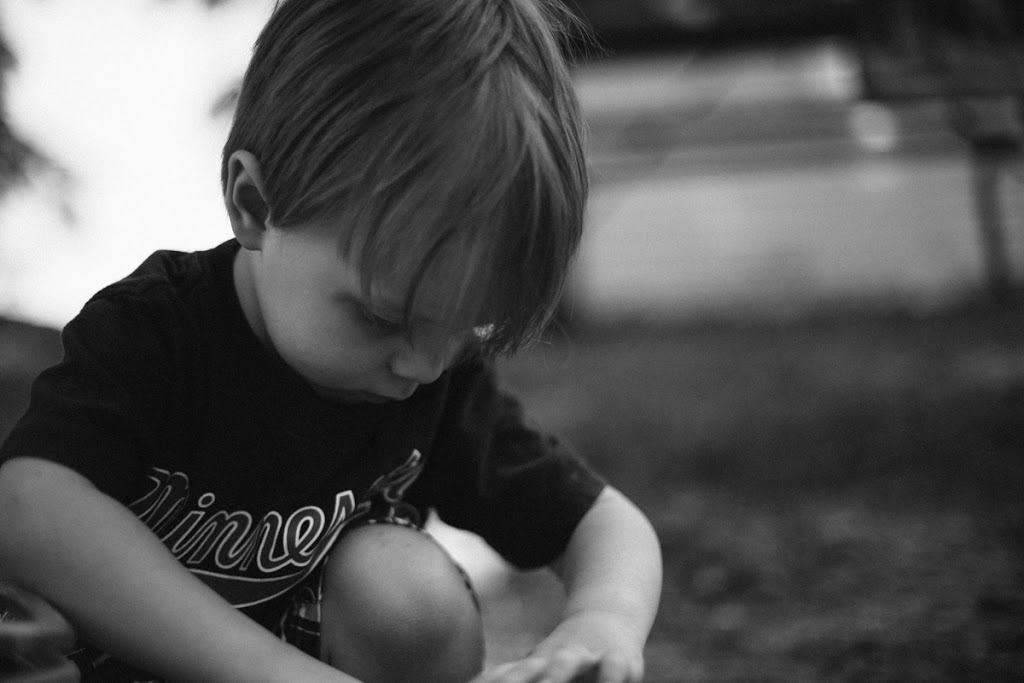 Four Tips to Teach Gratitude. Simple, but life changing ways to cultivate a grateful heart in a world that needs more people to step back and simply breathe thanks and joy.
Rightly-ordered gratitude its a marvelous and beautiful thing. In my book, The Brave Art of Motherhood, I delve deeply into gratitude and how sometimes gratitude can keep us stuck. So that's a different perspective, but needed because I believe gratitude is one of the most powerful gifts we possess.
Here are some posts of mine directed at teaching thankfulness.
The Gratitude Choice – Looking for Joy
2 Minute Gratitude Challenge
10 Days of Intentional Parenting Day 2 Project
8 Reasons to Embrace Living an Intentional Life
What are ways you teach gratitude? 
Rachel
Images and original content are sole property of Rachel Martin and may not be used, copied or transmitted without prior written consent.