Don't let others steal your joy.
Yeah, this. Okay some important backstory. I went to the Nashville Christmas Parade on Saturday. We arrived early, despite the rain, and got an amazing spot for the kids. I was happy. Like thrilled that they'd see everything. And then, well then, khaki cargo pants man arrived. At first he was right next to me and that was no big deal. But as the parade started he continuously crept further in front of me (and the kids) until it ended up like this. Him directly in front of me with my cool black boots – pushing me back with steps and an umbrella.
I was getting super annoyed and furious.
I stood there grumbling under my breath paying more attention to the equality of spots on pavement then my kids. Sigh. Sigh. But, despite their mom, my kids were still holiday-cheer excited. They loved the floats and the candy and the whole magical thing.
But then, in a moment when more candy canes were flung, and khaki cargo pants man blocked us more (including the incoming candy) I just had enough. I was grumpy. Until I heard this:
"Mom!! This parade is awesome!!"
That was what my reindeer ears, candy can eating, nine year old shouted. Now humbly, I almost retorted back about my irritation but, thank goodness, I saw his sweet face and the faces of everyone in my group – and they were all happy. Everyone was thrilled, except for me.
I had let this one man, this situation, rob me of my joy.
I looked at them, snapped this picture and then moved to the other side of our group.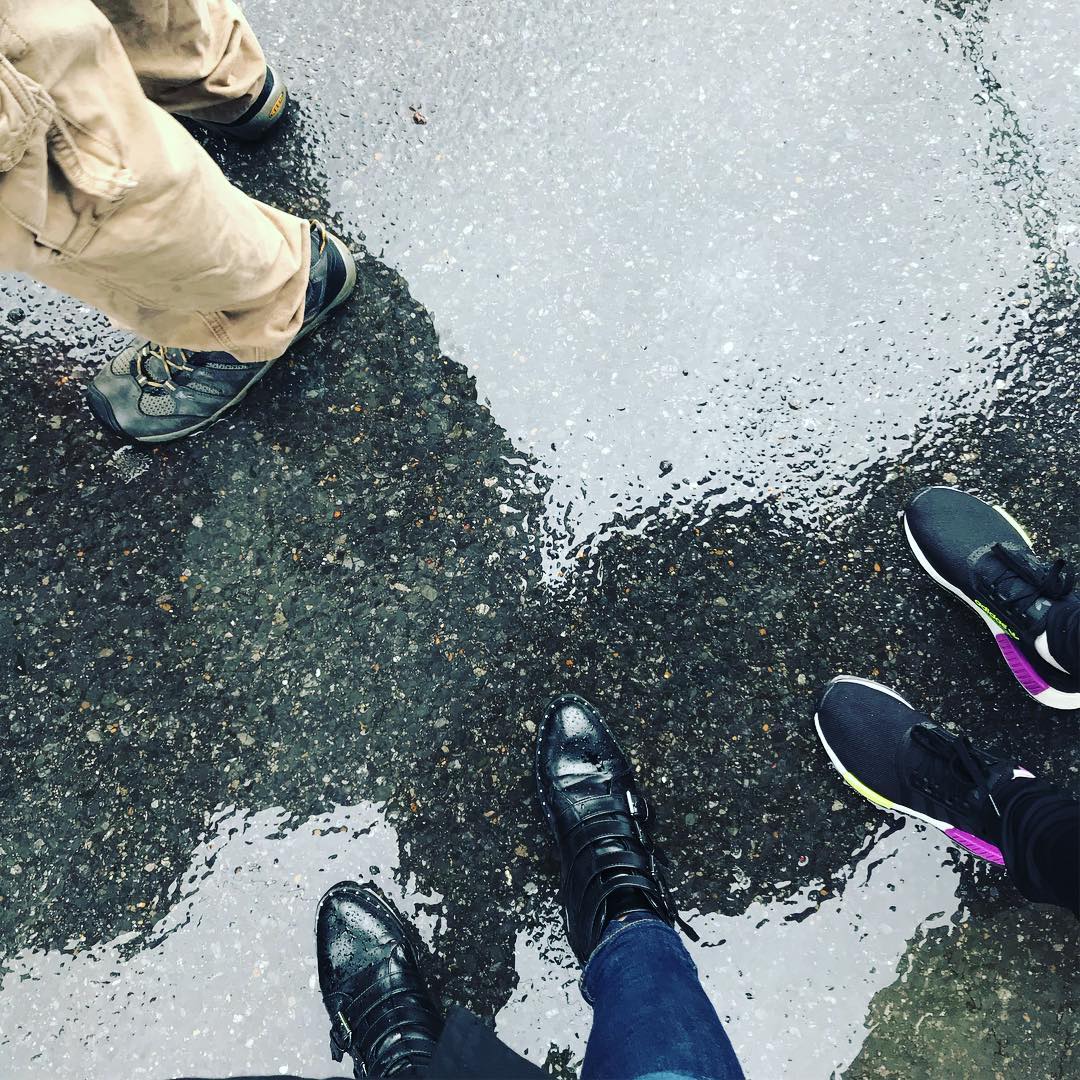 He wasn't going to control my joy.
I was. Not circumstances.
Life is like that, honestly. And during the holidays it can be so crazy easy to let things like khaki pants man or slow drivers or lines or commitments steal our joy. And honestly, to be fair, maybe khaki pants man didn't even realize he was encroaching on my claimed pavement space. I just got sucked into "it's not fair" versus "look at this amazing experience."
You are in charge of your response.
Not anyone else, but you.
On the other side of the group I looked over and realized the power of stepping away, of recognizing my emotions and no longer giving power to the circumstances.
You are worth it.
And so are your kids.
You see, remember, I almost snapped back at them because I was so frustrated at him. But for some reason that clarity of the moment snapped me back to the important.
Family. Being present. Being okay in the imperfect. Giving grace. Love.
From me, to you all, a gentle reminder to step back, breathe and remember what matters most.
Rachel