My house was quiet – except for the typical hums of the night – the fridge and the air conditioner – and the sound of laughter trickling upstairs as my teenagers watched the original Star Trek series downstairs on the oversized couch in our family room. It was night, that time where I sit down and work and work and work. I love those late nights – it's time for me to think, to process, and to simply write my heart. And to catch up on the to-do list of things that never quite seem to get finished during the day.
Mom. Mom.
It was Samuel. Standing at the top of the stairs in his little orange striped shirt and hair sticking up everywhere and in his arms was his John Deere quilt that he won't go to sleep without. It's the one that I have to wash in the morning so that it is dry by the time he goes to bed.
I had bad dream.
The writing stopped. As I walked up the stairs to that almost four year old son of mine I chose to let go of the to-do list that has been breathing down my neck since returning from Haiti and the lake.
Do you want me to hold you, Samuel?
And with that, that little 36 pound body rushed into my arms, and as he did my heart rested content in knowing that those minutes spent holding him mattered more than the list or the clean kitchen or the laundry that I should have been folding.
He won't stay 36 pounds for long.
Motherhood is a beautiful balance of knowing when to simply put the 3 1/2 year old back to bed and when to stop the agenda and embrace the moment of holding your little one in your arms.
I held him. And he giggled and burrowed his head in my arms. And told me I was the best momma ever.
I don't really know if he had a bad dream. But, I didn't care, really.
It's easy to lose those moments when the to-do list overwhelms. Or, for me, it's easy to not embrace that those are the motherhood moments that matter when I wake in the morning and see everything that I didn't get completed the night before.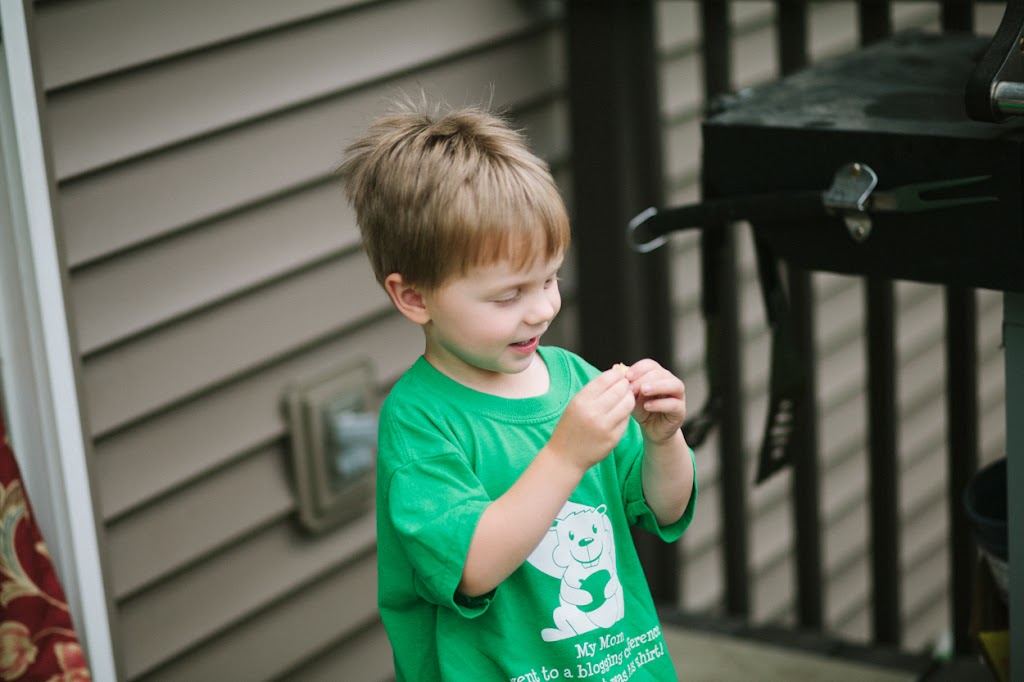 I'm behind. 
That's what I'll immediately tell myself as I wander into a kitchen that has stuff to finish as I push my floral cup under the red Keurig waiting for the three long minutes for my coffee to brew.
But you know what? I am not behind.
I am ahead.
You are ahead.
Motherhood isn't about maintaining perfection.
Motherhood is about being willing to embrace imperfection and living a life that isn't about externals but rather about the giving of one's heart and time to those we love. And sometimes it means working two jobs so that food is on the table. Sometimes it is staying up late to finish things. Sometimes it is letting go of the to-do list and resting in bed with a preschooler in your arms. Sometimes it is running in the backyard in the sprinkler. Folding laundry and stacking it in drawers. Cooking dinner and spreading peanut butter on bread. Wiping tears from eyes. Driving to soccer and ballet and to the store and to birthday parties.
It's those simple, everyday moments that layer upon each other creating the beautiful motherhood story.
So instead of thinking you are behind or not measuring up or making excuses for your hair being in a ponytail as you quick run to the grocery store for milk and bread – hold your head high. It's that real part of you. The part under the layers. The real, raw beautiful part that so often gets lost in the busy that isn't imperfect but is truly perfect.
This morning, as I sat in the living room of mine sipping that coffee that finally brewed and the sun danced around me, Samuel came wandering down to me. He put his head on my knee and rested there for a bit. And then, then he looked at me and said sweet perspective jolting words.
Thanks for cuddling me, momma.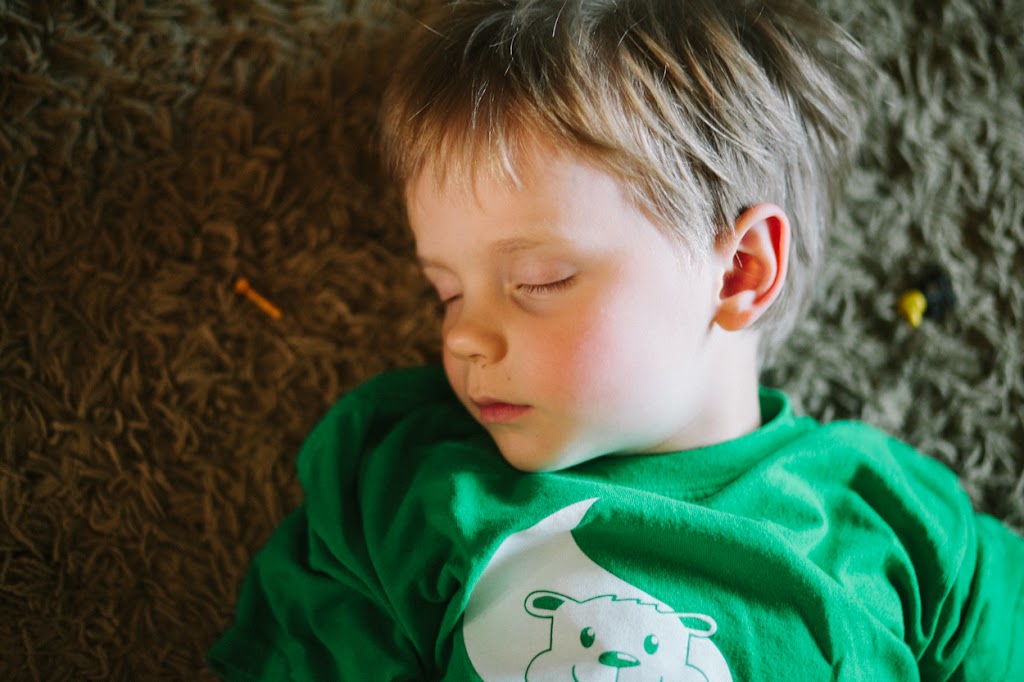 He didn't see the kitchen with the dishes waiting. He didn't see my to-do list with more things on it then I can get done in a week. He didn't see the emails waiting for me to respond to. He didn't see the load of laundry waiting to be folded in the green basket in the laundry room. He didn't see the books still waiting to be put on the shelf. Or the Costco boxes waiting to be broken down.
He saw what was important.
I love you, Samuel.
Today, today embrace the importants in your life. Don't qualify you. Or your motherhood journey. Hold that head high. This is the real onward brave mother stuff.
It's not stuff. It's the giving of the heart.
Being real. Being brave. One day, one moment after another.
~Rachel
n and may not be used, copied or transmitted without prior written consent.