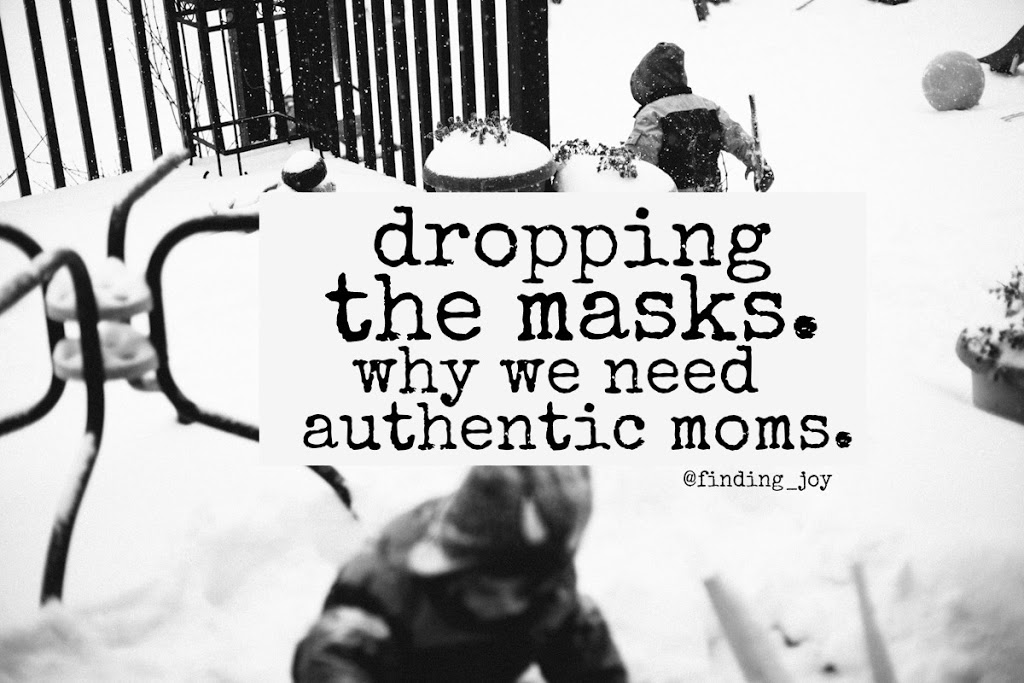 Some thoughts on the comparison pressures on moms found in the world today and how we can become an amazing culture of women that rally around each other, supporting each other, and whispering true words of you matter to each other.
I've read stories to my children about pioneer families that supported each other – giving food, raising barns, being there for each other in thick and thin. They didn't have the stress of pinterest, Better Homes and Gardens, and the internet pressing on them everyday. They had real stress – survival. Yet, in that place of survival they also realized the value of not only supporting their own families but being there in support of others around them. Women would give of food, of time, and of self to help other women around them. It wasn't about perfection, but was rather about relationship.
Our culture has become saturated with should haves, need to dos, don't forgets, and ways to measure up that sometimes it's easy to forget the intrinsic need of actually being there for each other versus comparing our lives with each other. I know I do. But here's the deal, normal is the piles of coats and boots and gloves and stuff dumped out on the floor that we never let others see even though it happens each winter. That entryway? That's mine. Not organized, color coded, or perfect. Just coats and mittens dumped out by a seven year old looking for a matching glove.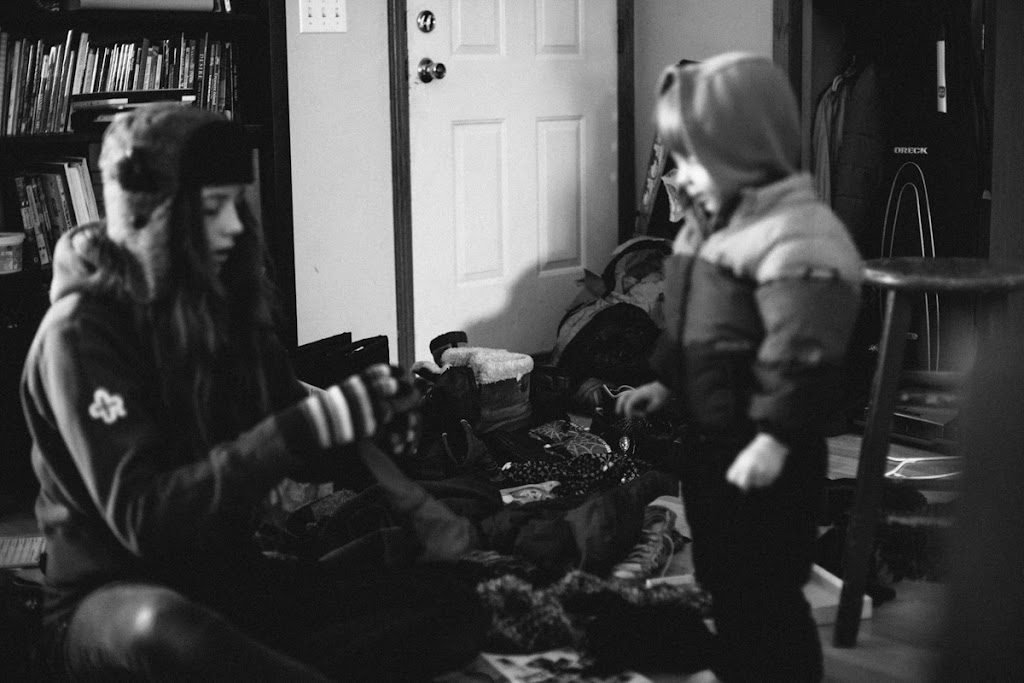 You and I cannot control pinterest, or facebook, or what's on television, but we can control our reaction to it. You can choose to loosen the mask of perfection just a bit and to let others into your life even if it isn't perfect. Perfection is just an image, really. It's an image that pushes us to forget to forge connections and instead we spend time keeping everything tight and neat and all the ducks in a row while we run ourselves into the ground exhuasted.
Even though we as a culture are more connected then ever with each other, we as a culture are feeling more and more alone. I know. I read every comment and email that you've blessed me with and I hear those I feel alone words. And my last post Dear Mom Who Feels Like She Wants to Quit I read those words more and more and more. Here we are, more connected with each other, and yet feeling very much alone.
Let's change that.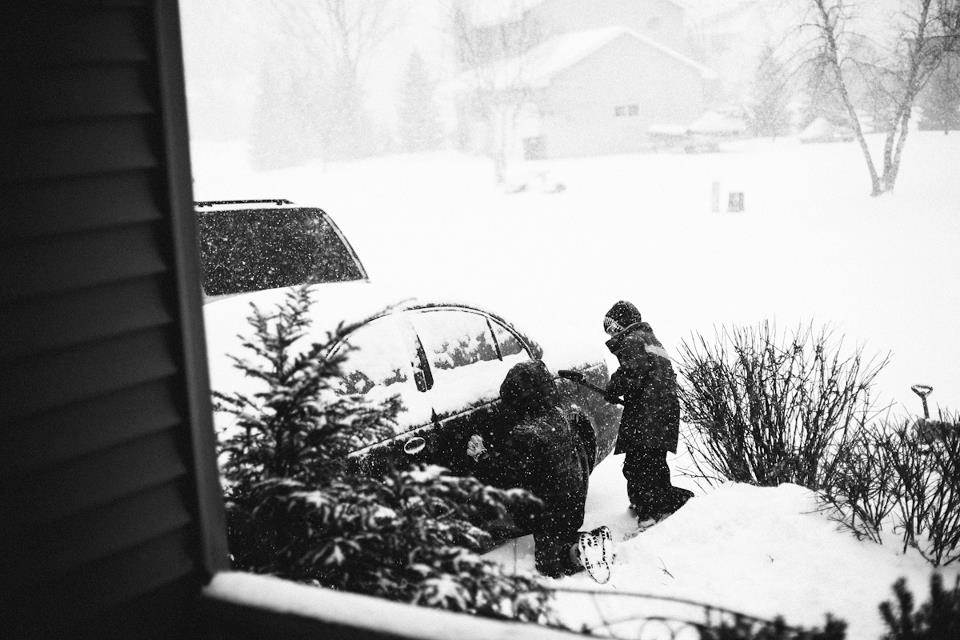 We can do it. You and I and the next person and the next can choose to be a generation of women that opens our doors to our neighbors and doesn't apologize that the living room isn't spotless but instead welcomes them in, looks them in the eye, and tells them how glad you are that they came over. You and I can slow down the comparing and instead figure out ways to give, to listen, to support, and to encourage.
The beauty of this is that we will together be teaching our children that life isn't about climbing a never ending ladder of faux perfection, but rather that life is about linking arms and encouraging others to continue on, that they matter, and that truly one is not alone in this life journey.
You matter to me. Before I write I think about the words that I'm going to share. I ponder life, and my journey, and the comments that you've shared, and I think about how this platform can be a place that motivates change and encourages. So today, today I am being bold and writing about the unspoken but very obviously there competitions between mothers out there.
Let's drop the masks. Let's be real.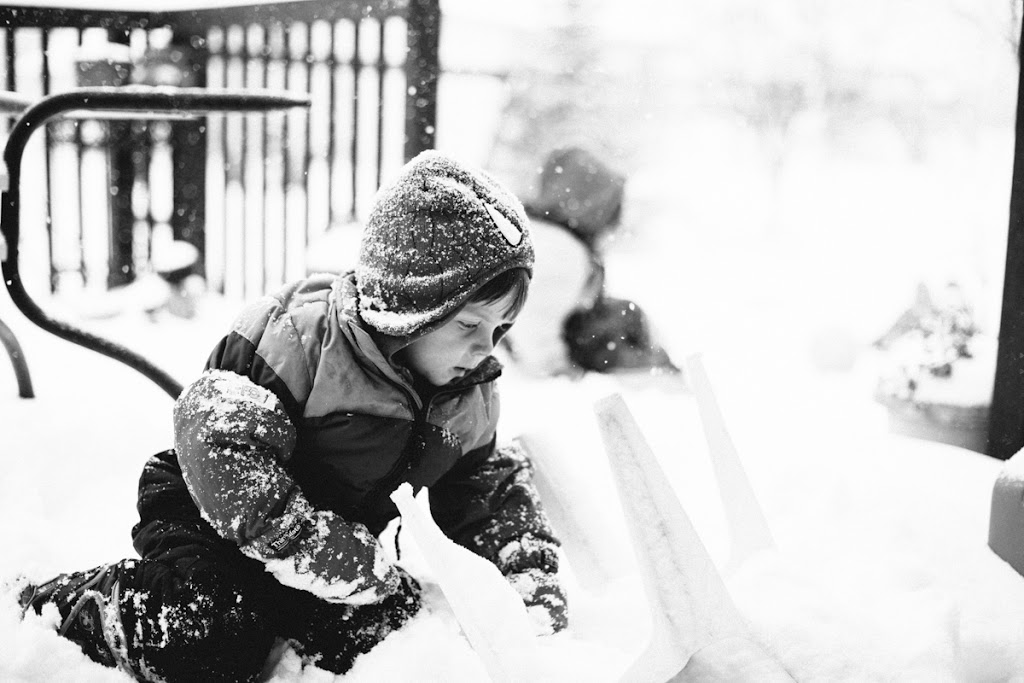 You know what? Mothering is hard. Plain and simple it is hard. But, you can make a difference in not only your life but in the lives of those around you. I believe in you. You can look at those in your life and thank them for being in your life. You can tell that mom in preschool whose toddler is refusing to put on their coat that they matter and that they're being a good mom. You can listen, be a friend, and make a difference. I know it.
That's my challenge to you.
Moms. You and I will make a difference in this world.
You matter.
The mom on your block matters. The mom in the store matters. Moms matter.
Share those you matter words. No more masks, but more authentic, more real.
Images and original content are sole property of Rachel Martin and may not be used, copied or transmitted without prior written consent.