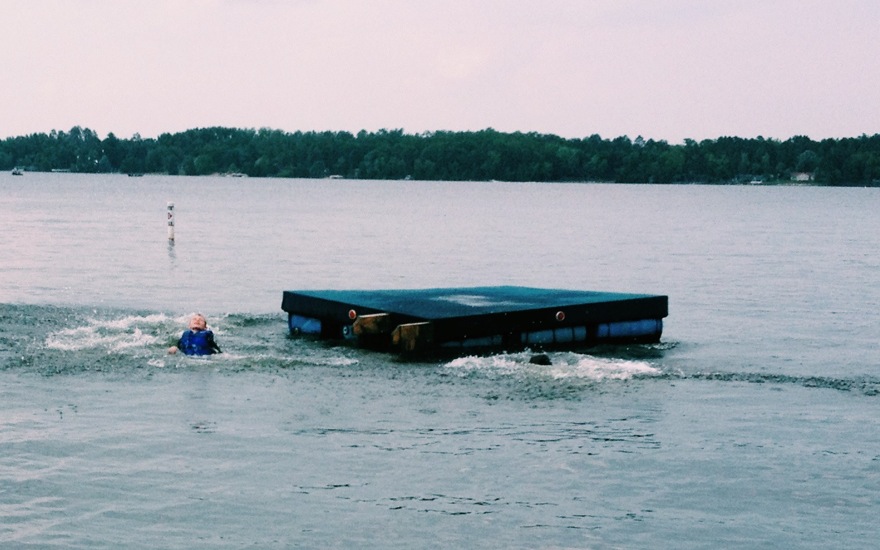 Bravery is powerful.
Bravery should be celebrated. Embraced. Cultivated. Pursued. And taught.
Our children benefit from being brave and trying new things and following those passions that they are gifted with. When I was asked to consider writing a review about the Disney Movie Planes about bravery and courage and how to teach it to my children I jumped on board. Why? Because I want to push my children to be brave and to believe in themselves.
Often it's the little things, the little moments of courage that define our lives.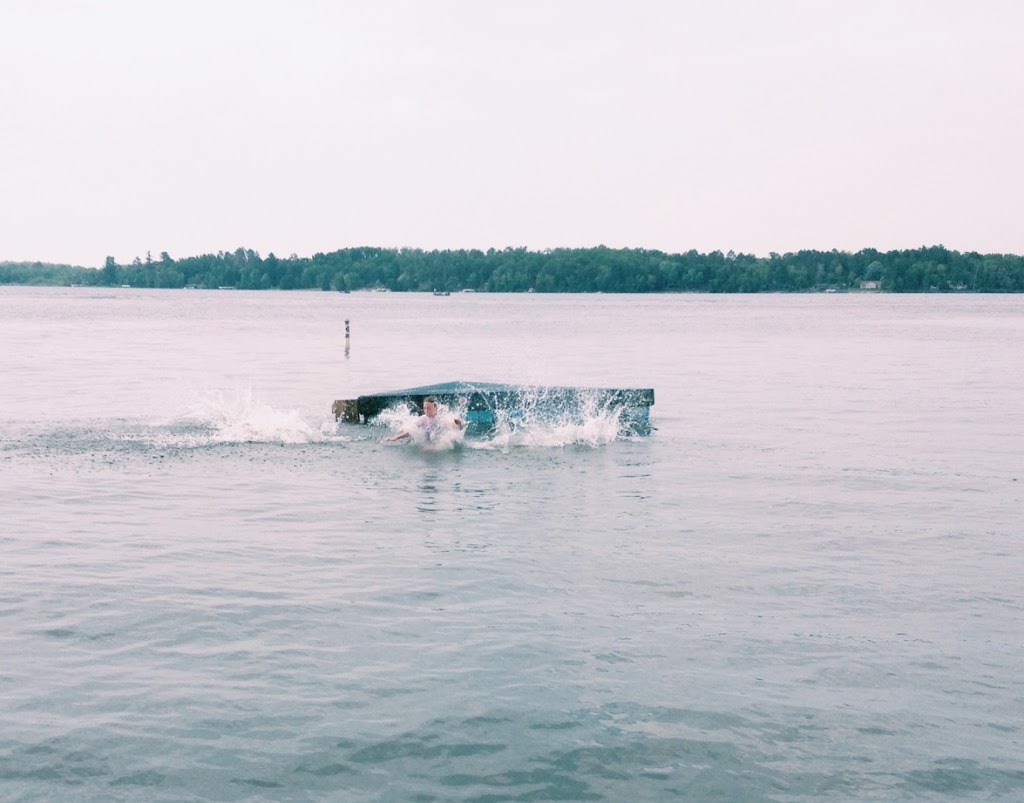 When we were at the lake a dog came running down on the dock. My daughter, Grace, really doesn't care for dogs. Especially big dogs who came running onto a dock unexpectedly. All the kids stood up and Grace hid behind her younger brother Brennan. Brennan was initially a bit irritated that she was behind him. I told him, Brennan she's behind you because to her you're protecting her. With that statement he broadened his stance and a smile came across his face.
He was brave. Courageous.
I was asked to identify with a character in the upcoming movie Planes that I believe relates to my parenting style. Well, I love teaching my children that level of braveness and courage. Sometimes it means standing in front of your sister protecting her and other times it might be dealing with your own fears and overcoming them. So of course I related to Dusty, the main character of Planes. He's afraid of heights. Is the underdog. Is the one who has to deal with his own fears. And yet, through the support of great friends, he is able to conquer those fears.
Do you know what I love? That he wasn't just doing it on his own.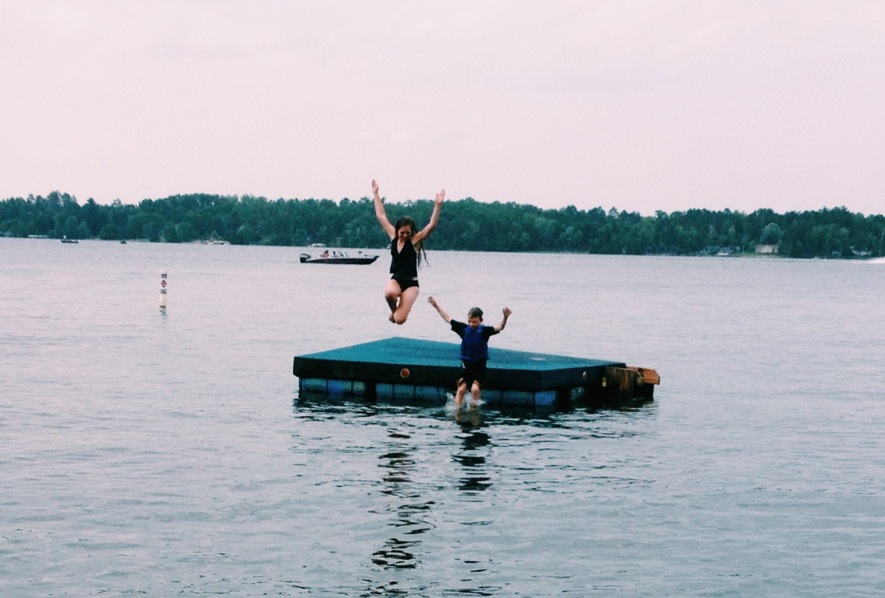 It took support from friends.
And that is what I want to teach my children. There are so many ways to be courageous and brave. But, when you have support and when you can give support it is much easier to be courageous.
The same week at the lake that same son of mine discovered he was even more brave. There's a swimming raft out deep and he's been wanting to go out there all week. Finally on Friday, his sisters convinced him to swim with them out there with his lifejacket on. They were his support. They were like the character Chug who believed in Dusty even when he doubted himself. So Brennan did. He swam to that raft and discovered that the very thing he was afraid of was now a delightful wonderful thing.
And the beauty? His sisters were there with him. Celebrating his success.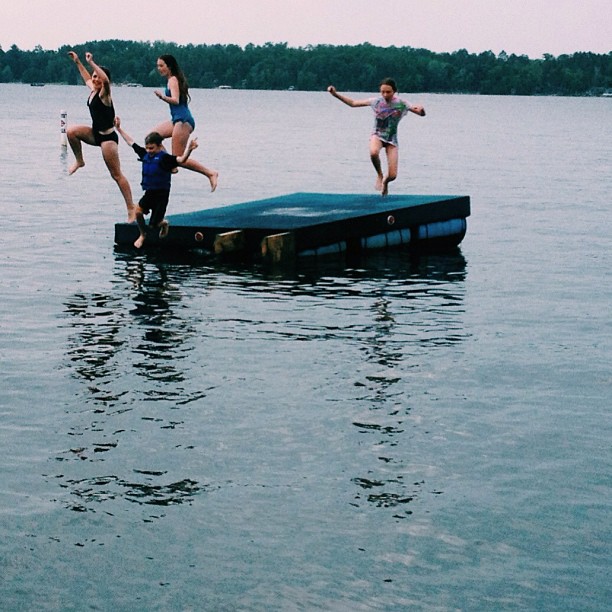 That's what I love about Planes. It's not about one person just being courageous – it's about a beautiful network of characters rallying around a friend.
And they all grow. They all learn their own lessons in bravery.
These are the movies I want my kids watching and learning from. I want them to be brave. I want them to know that it's okay to be afraid – fear is normal – and that it is excellent to try. I want them to be the friend who believes in others. I want them to not cut corners and to do things right. Is there a perfect way to teach bravery?
No. Just like there isn't a perfect way to parent.
It's instead different for each kid and each situation and each moment. But what is the same? The belief in our children. The standing on the sidelines cheering. That matters. And that's why we'll be watching Planes.
And besides, we love Cars, and well, it would be a given that it will be watched in this household. 🙂
Want to win a $100 Fandango Giftcard courtesy of Disney and Blogher? All you need to do is answer this question in the comments and you will be immediately entered.
How do you challenge your children to follow their dreams?
(Make sure to visit the official Disney Planes site and check out the Facebook page and Twitter page)
Rules:
No duplicate comments.
You may receive
(2)
total entries by selecting from the following entry methods:
a) Leave a comment in response to the sweepstakes prompt on this post
b) Tweet (public message) about this promotion; including exactly the
following unique term in your tweet message: ""#SweepstakesEntry""; and leave the URL to that tweet in a comment on this post"
c) Blog about this promotion, including a disclosure that you are receiving a sweepstakes entry in exchange for writing the blog post, and leave the URL to that post in a comment on this post
d) For those with no Twitter or blog, read the official rules to learn about an alternate form of entry.
This giveaway is open to US Residents age 18 or older. Winners will be selected via random draw, and will be notified by e-mail. You have 72 hours to get back to me, otherwise a new winner will be selected.
The Official Rules are available here.
This sweepstakes runs from 7/15 – 8/12.
Be sure to visit the Disney Planes page on BlogHer.com where you can read other bloggers' reviews and find more chances to win!