I am writing to you.
Yes you, you the mom in the midst of this story we call motherhood. You the mom, who might be like me and have a messy story or you might have a beautiful story or you might be happy or you might be struggling or you might just be in the middle of normal. But you.
You, the mom right in the midst of motherhood. You are the mom that I want to remind, on this day, that what you are doing every single day matters.
Sure, you might nod your head and just tell yourself it's just the dishes or just picking up toys or just anything. I've done that – that dismissing of motherhood and all of the giving that one most give. In fact, I do that all too often, that not looking at the day in and day out of all that motherhood entails and simply brushing it off as just another day. I'll tell myself that this is just what happens and just what we do as mothers – this giving of self over and over and over – and all the nitty-gritty stuff doesn't really matter.
It's easy to lose sight of it all as you get lost in the often times monotony of the everyday.
But, truth is – you matter.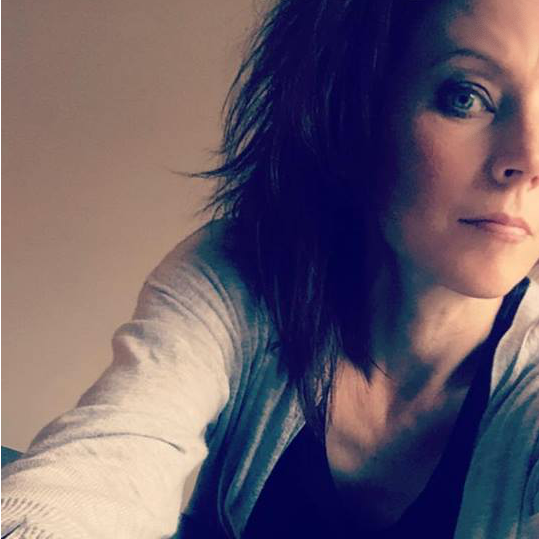 You, the person behind all the busy of motherhood. You, the person that is easy to forget. You, the person that might just have forgotten how deeply beautiful and important you are – especially right now.
And more than that – being a mother and all that you do every single day makes a difference. A huge difference. These are lives that you are changing. Real, dear lives that look to you for love, wisdom, support and comfort. Those children need you.
All of those things – diaper changes, driving to soccer, sleeping on a hard floor next to a toddler who had a bad dream, wiping spaghetti covered faces, talking about not eating too much sugar, folding load after load of laundry, helping with homework, pumping up bike tires, reading books again and again, pouring cereal, memorizing math facts, cleaning up the backyard,  laughing when you feel like crying – all that stuff matters.
It matters.
You could just keep saying that it's just what a mom does, and not look at the impact that mothers truly have on lives. But, today, today I encourage you to embrace how much all of that real life motherhood stuff that you do everyday matters. Look at that list of things that you do with fresh eyes – eyes that are giving yourself grace and seeing that even if you have a messy life that it is profoundly beautiful – knowing that despite the ups and downs and ins and outs and good days and bad days that what you are doing really makes a difference.
What you are doing is not a small thing.
It is a life changing, life nurturing, life growing real thing.
These are the things that matter — when you're in your last days you'll remember this time. This will be the time that went so fast. Your children will remember it too – even if they never ever say anything. They will remember those meals that you slaved over, those times when you sat with them at night, the hours in the car, the listening to their dreams, all of that amazing stuff that is so easy to dismiss as not important.
Do you know I make my teenage boy's bed every single day? I make it because I love him – despite what we are going through, despite moodiness, despite it all. I want him to come home, to see that bed made, and somewhere know and remember how much I love him.
That's what motherhood is. It extends from those days in the rocking chairs to days in the car waiting outside work or school for them. It extends and gives and grows.
It all matters.
So, sweet wonderful giving and important mom who needed to be reminded that she matters, because after all you made it this far in my letter – this is your reminder.
Now, go back to all you are doing – your cleaning, working, driving, nose-wiping, cooking, clothes folding, everyday things – and hold your head high. Motherhood matters. More than having the perfect house, the perfect body, the perfect planning schedule, the perfect kids, the perfect anything.
You are a game changer. A life changer. You are their mother.
This is why you matter.
~Rachel